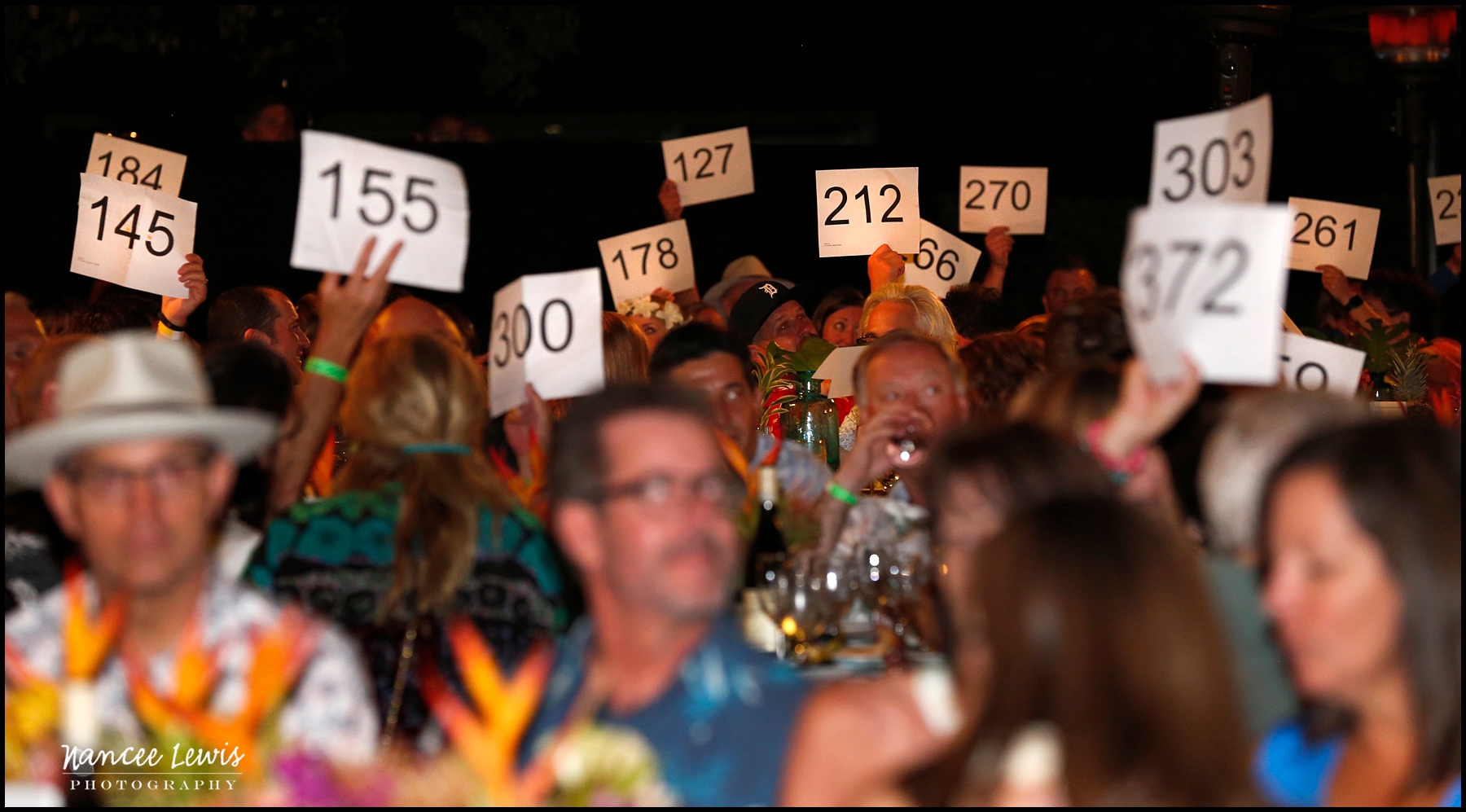 This article was first published in the Summer 2018 issue of Parker Magazine
The Parents Association's 36th Gala, the Aloha Island Luau, raised $1.13 million for student financial assistance and faculty professional development.
Today we think of "Aloha" as a greeting, but in the old days of Hawaii, the word meant something a little different: "What's mine is yours." This generous Aloha spirit was alive and thriving in the Parker community on the evening of May 5.
The Linda Vista Campus was transformed into an island retreat by Gala Co-Chairs David Gray and Marilyn Tobin, and their dedicated Gala committee. As guests entered the tropical oasis, they were greeted by Hawaiian music and hula dancers. The main stage was decorated with brightly colored lanterns and tropical flowers—ready for the exciting evening soon to follow.
All of this formed the backdrop for the Gala's featured speaker, Parker alumna Nargis Alizada Khan '08, whose words were even more memorable than the setting itself.
Nargis, a refugee from Afghanistan, spoke about the high value that her family placed on education. She shared her grandfather's words, which have helped guide her in life: "Follow great steps and leave great steps behind."
In America, the right to an education can be taken for granted. But in Nargis' home nation of Afghanistan, where women were not allowed to be educated under Taliban rule, the opportunity to learn was valued more than anything else. When Nargis' father made his escape from Afghanistan many years ago, he entrusted the future of his children's education to his own father, asking him to promise that his two daughters would be educated. Nargis' grandfather delivered on that promise.
Years later, Nargis and her other family members were able to make their own exit from Afghanistan, re-join her father, and come to the United States. They found themselves needing to learn a new language and adapt to a new culture and lifestyle. Through it all, Nargis remembered her grandfather's advice: "Follow great steps and leave great steps behind."
Nargis' story eventually came to the attention of a Parker administrator. She was offered a full scholarship to attend Parker, and seized the opportunity—she transferred in the middle of Grade 8. The outpouring of support from the School astounded her and her family, as Parker provided everything that she needed to excel: tuition, books, uniforms, transportation, and after-school tutoring. Nargis couldn't understand at the time why people would give so much to someone they didn't even know.
The Parker faculty and staff motivated Nargis through each challenge she faced during her time as a student.
"Everyone at Francis Parker School helped me become a better version of myself and step into my future with the right tools. They believed in me, and so I believed in myself." – Nargis Alizada Khan '08
Today, Nargis is the Muslim chaplain at her alma mater, Fairfield University in Connecticut. Now in her third year in the role, she draws on both the wisdom of her grandfather and the values of Parker to inform her guidance and ministry to each Fairfield student who comes through her door.
"Follow great steps and leave great steps behind."