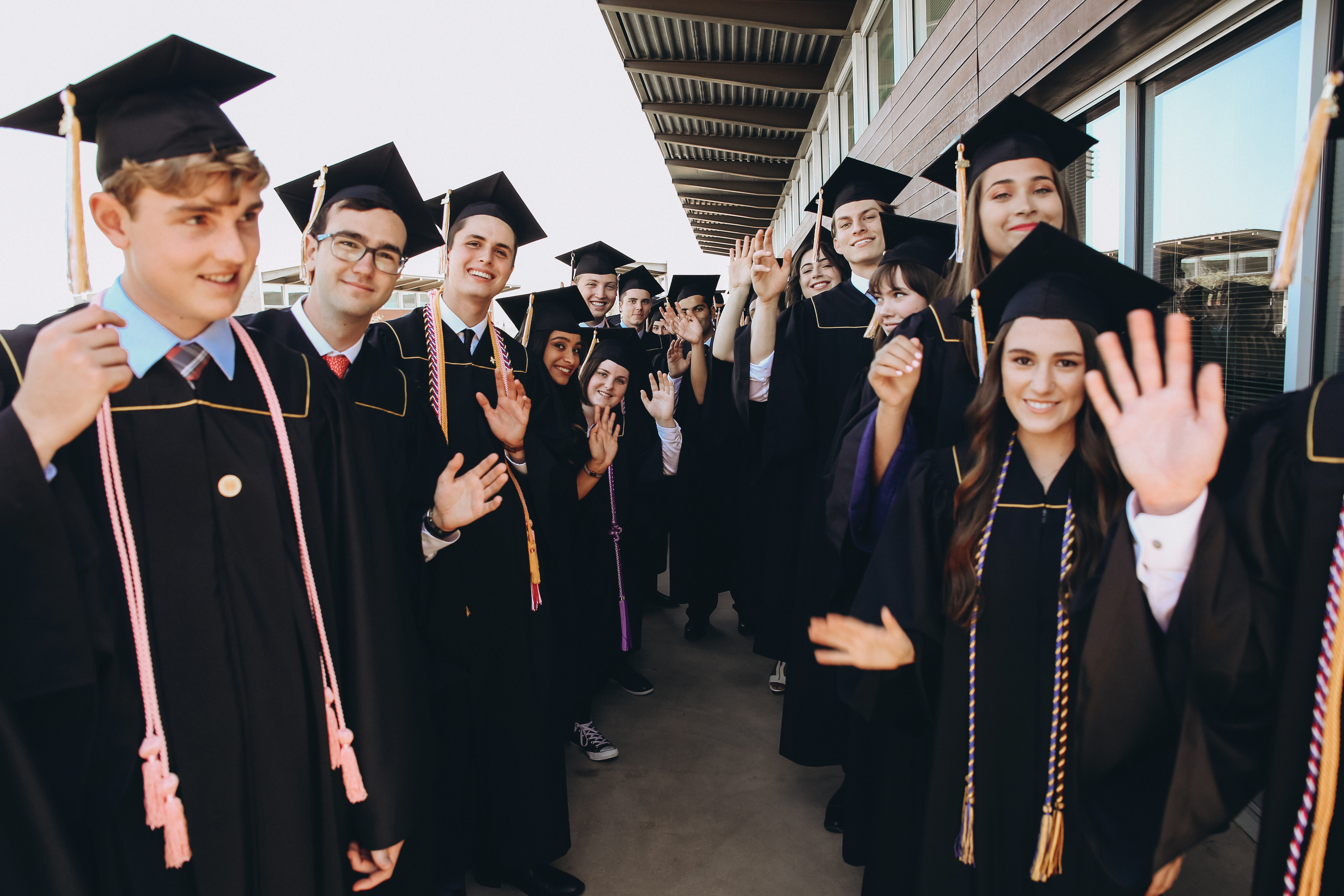 The feeling of joy was ever-present at the Linda Vista Campus on the afternoon of Saturday, June 2 for the commencement celebration of Parker's class of 2018.
As guests settled into their seats, Head of Upper School Dr. Monica Gillespie welcomed friends, family, faculty, and trustees to her first Parker commencement.
At the same time, graduates from the Class of 2018 progressed from across Campus, taking them along the winding path of what would be their last walk through the Upper School as students. At the very last minute, members of the varsity baseball team snuck on stage, having rushed to commencement from playing their last game as Lancers in the CIF Division II Playoffs Championship game earlier that afternoon.  As the last member of the class took their seat on stage, the ceremony began.
Head of School Kevin Yaley addressed the students and audience with a message of gratitude. As part of his address, the graduating class held up signs that spelled out "Thank You"—a message directed to each student's family, friends, and loved ones for their ongoing support and encouragement that brought them to this point in their life.
But it was Parker alumnus Matt Blumberg '88 that put to words the feeling of joy that was in the air that afternoon. He took to the stage exactly 30 years from his Parker graduation. In his address to the students, he reflected on all that had changed at Parker and all that had remained the same­—the dedication of Parker's faculty and staff, the excellence of the School's academic program, and the bright future each student has to look forward to.
Matt closed his address with a challenge for the students to always be grateful for the supportive, loving people in their lives and to find ways to bring joy to their life and the lives of others.