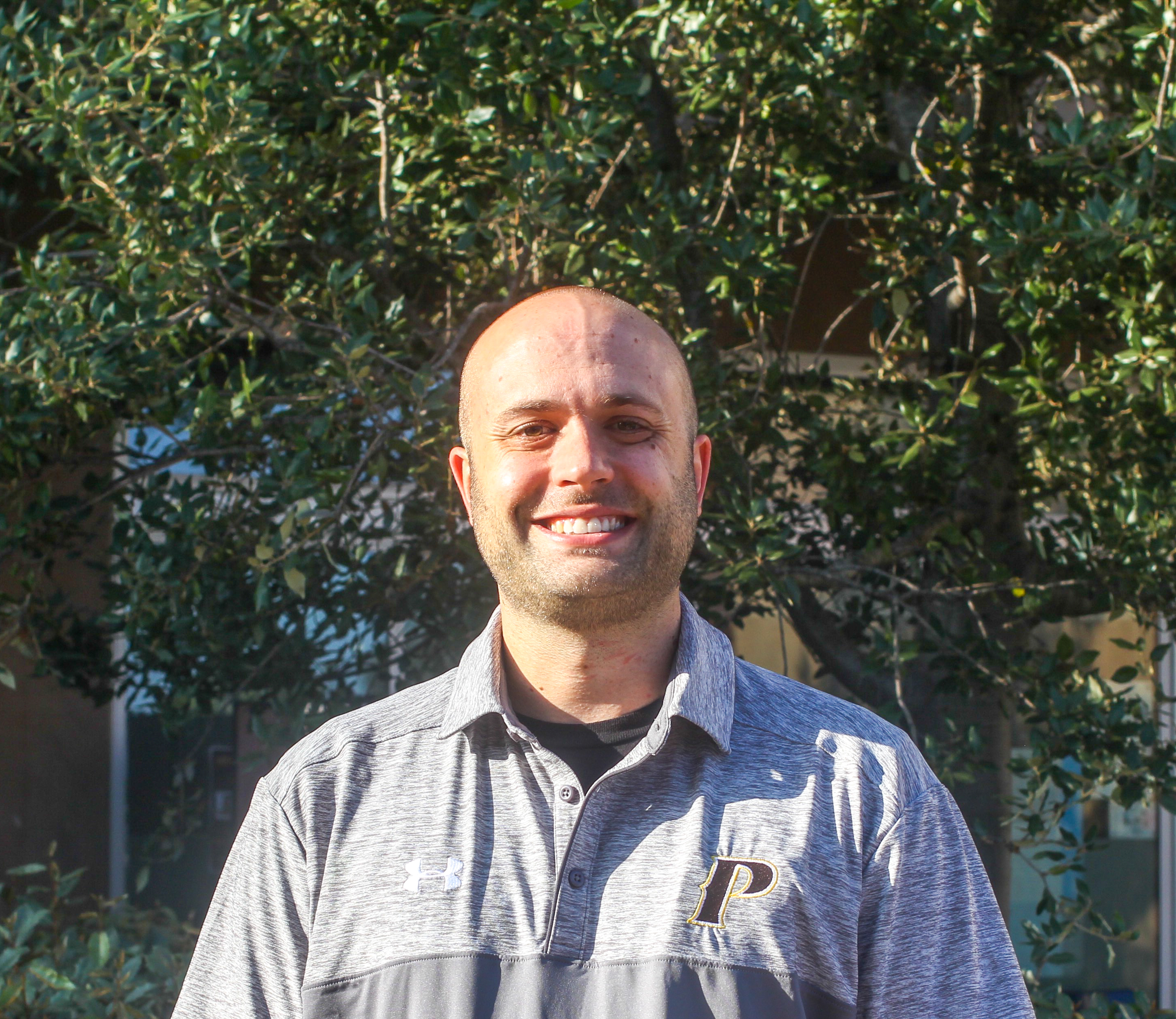 This article was first published in the Summer 2018 issue of Parker Magazine.
By Melissa Beltz
Coach Andrew Vassiliadis '01 was in his fifth year working at Parker's athletic rival, The Bishop's School, when he got the phone call.
"It's time to come home," the voice on the other end said. Through tears, Andrew accepted the invitation to return to his alma mater as coach, and five years later, he's still home.
Andrew coaches year-round at Parker. He is head coach of the boys junior varsity beach volleyball team in the fall, assistant coach of the boys junior varsity soccer team in the winter, and assistant coach of the boys varsity indoor volleyball team in the spring.
He was a lifer at Parker, growing up in the halls of the Mission Hills and Linda Vista Campuses from Junior Kindergarten through Grade 12. Andrew was also an athlete. He played soccer as a young kid, and was introduced to indoor volleyball in middle school by his now-colleague, head coach John Herman.
Andrew's senior year was his most difficult, not just academically but also personally. His late father, Laki Vassiliadis, was battling cancer and it could have been easy for Andrew to slip through the cracks had it not been for the caring hand of Coach Herman.
"Herm was like a second father to me. He made sure I was still going to all of my classes and to all of our practices. It's something I'll never forget," says Andrew.
John's devotion to Andrew's well-being made Andrew want to do the same for other young athletes.
"Herm was a bright light for a lot of us that played under him. I thought about how influential Herm was to me and I wanted to give back too," says Andrew.
Andrew has now been coaching for about 10 years.
"Seeing my players grow—as people, not just as athletes—from their freshman to senior year is the best part. I'm grateful and I'm humbled to coach at Parker," he says.