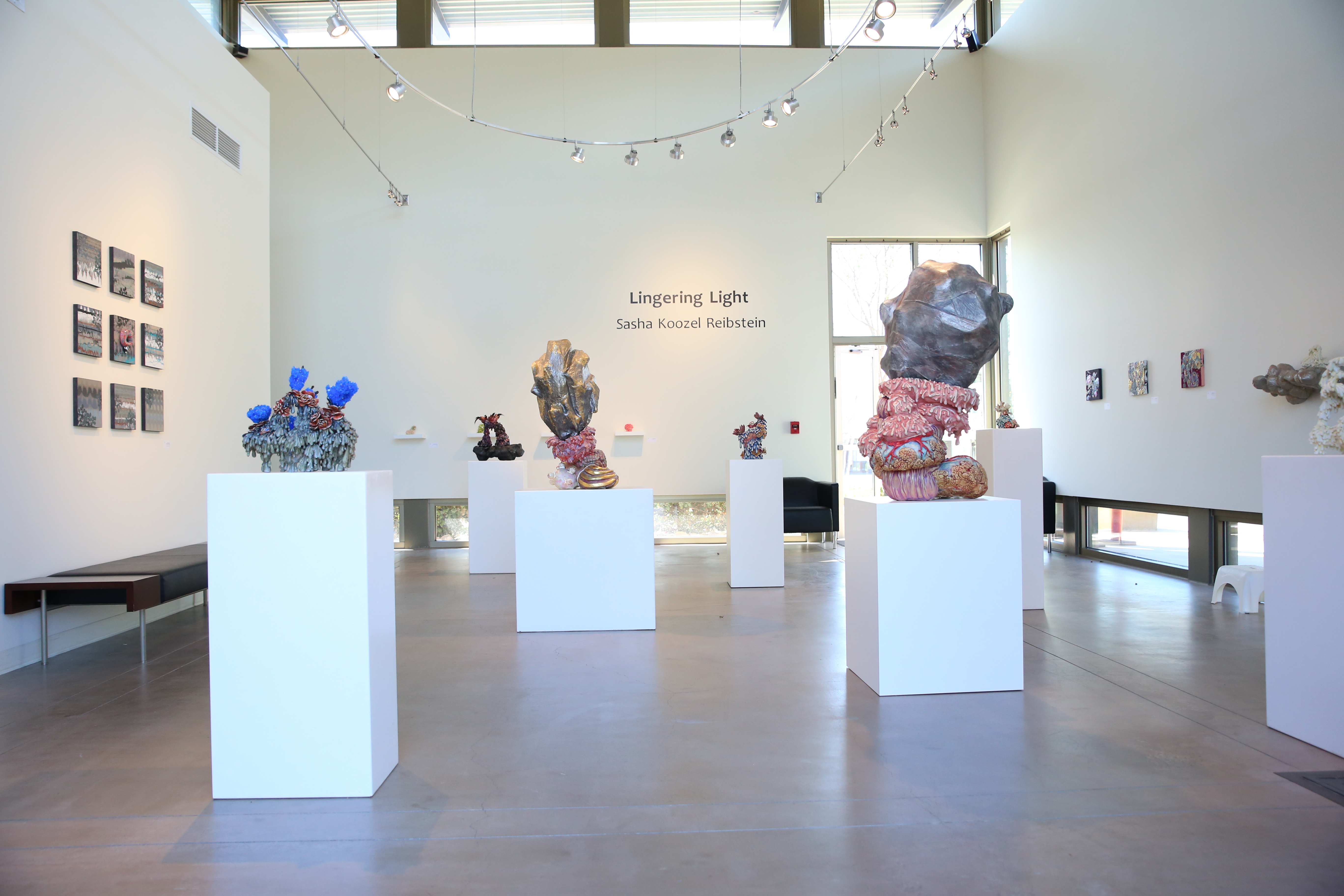 Curious sculptures and work by Sasha Koozel Reibstein are now on display in Parker's James Alan Rose Art Gallery on the Linda Vista Campus.
Her Lingering Light exhibition features ceramic sculptures full of interesting textures, colors, and materials. Sasha, head of ceramics at Palomar College, is a mixed media artist living and working in San Diego. Her works are simultaneously confrontational and elegant, questioning our relationship with the physical world, from the environment in which we live to our own bodies.
Take some time during your day to stop in and investigate these oddities. The artist will be on the Linda Vista Campus this Thursday, Sept. 20 from 3 to 5 pm for the opening reception. The gallery is open Monday through Friday during the school year from 7:30 am to 3:30 pm, holidays and school breaks excepted. Lingering Light will be on display until the end of October.