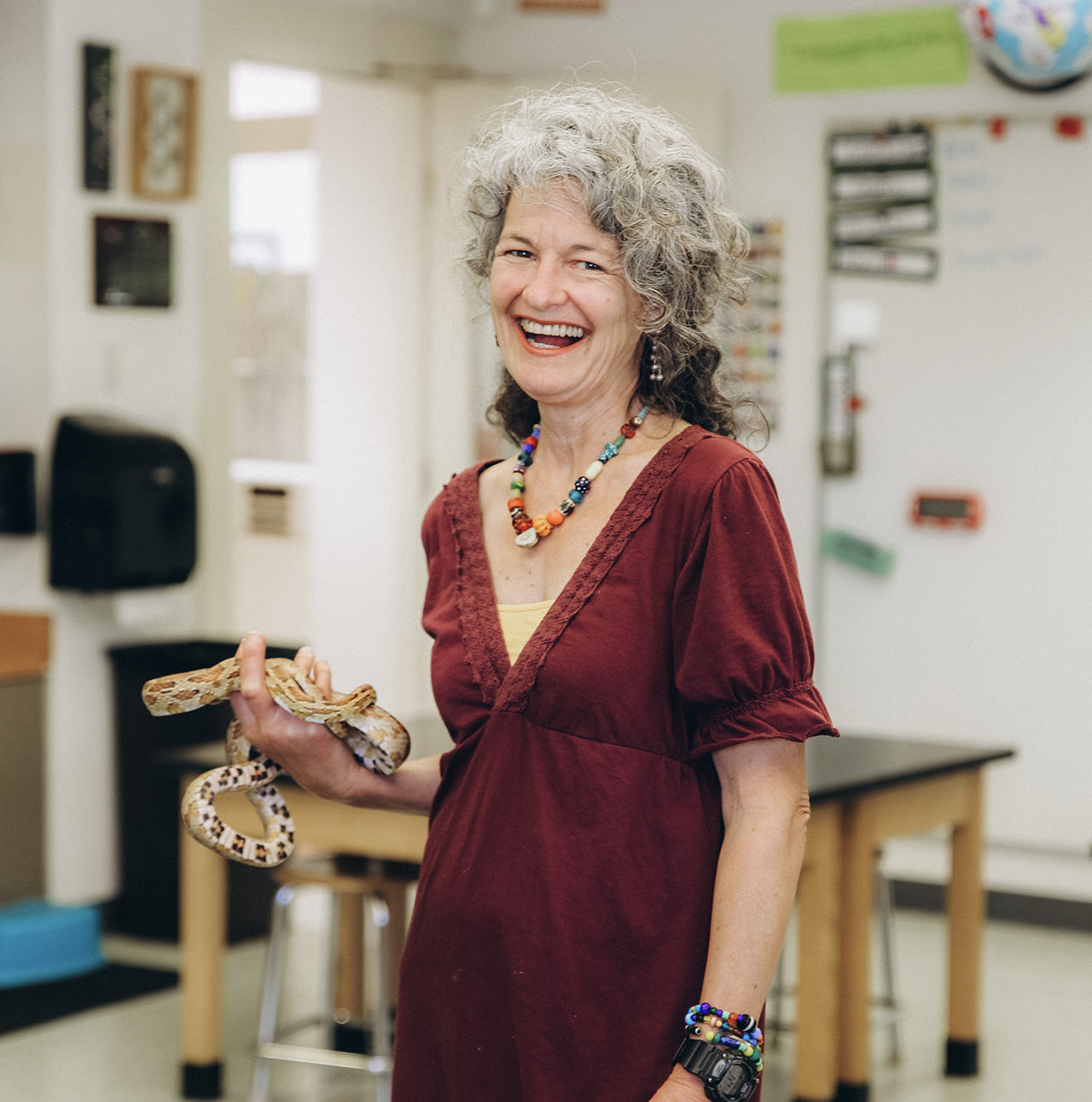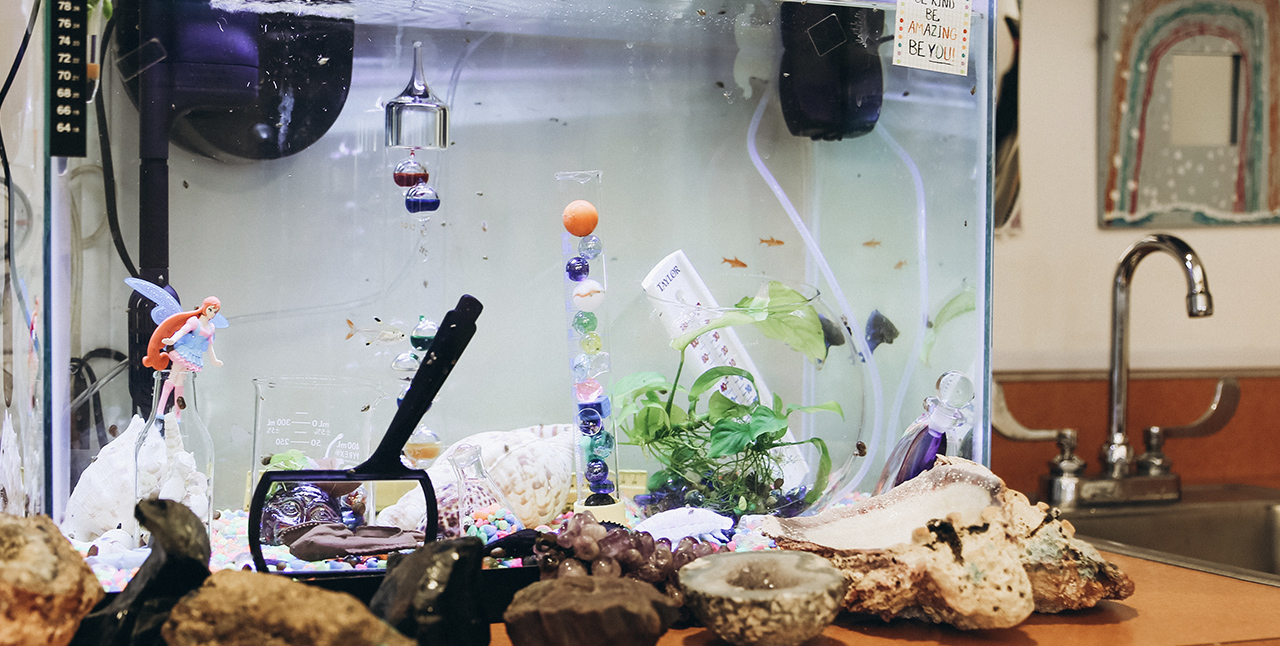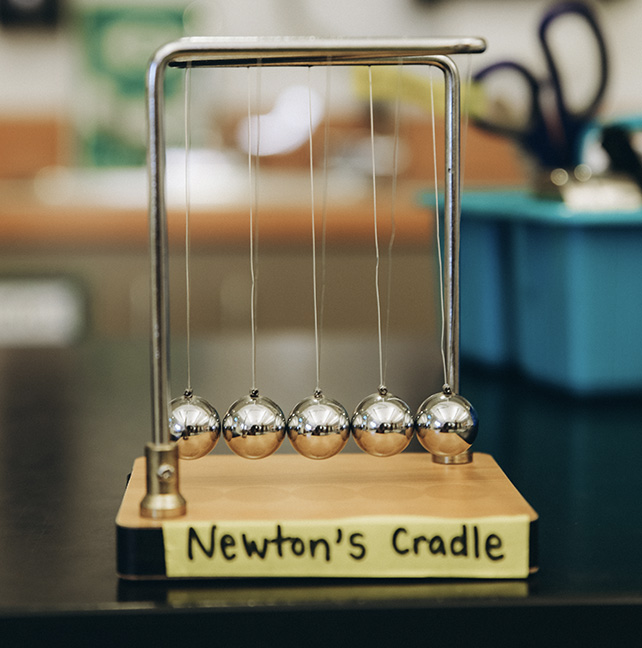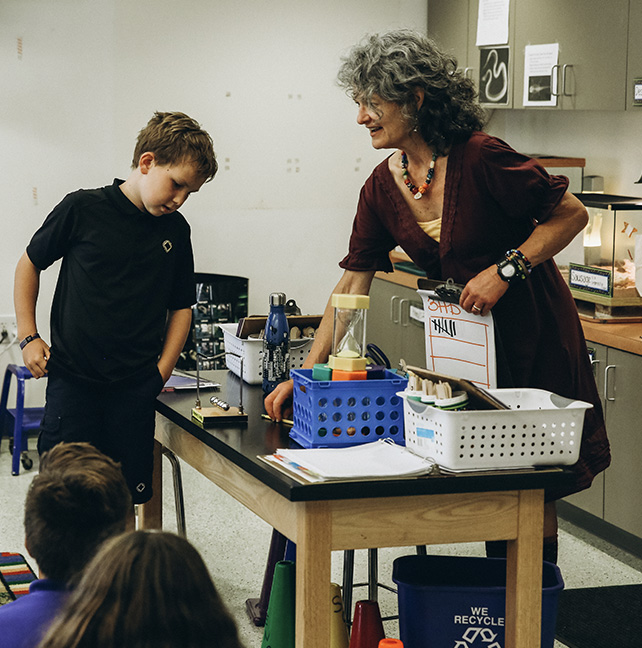 Many students dream to become a scientist for the love of exploration and to make important discoveries. But for Robin Rendon, Lower School science teacher, she believes her students are already scientists at heart.
"We carry our science tools with us wherever we go—our five senses," says Robin. "We are scientists every time we ask questions about the world or try new things just to see the results."
Robin began at Parker in 1992, teaching art and woodshop. In 1994, Head of Lower School Dr. Bob Gillingham asked Robin to teach science, knowing that her love of teaching and enthusiasm to help students awaken their curiosity would make Robin a perfect fit for the subject.
"I get to experience the students' fascination with the world," says Robin. "Reptiles, bugs, explosions, potions, the solar system, and I get to introduce them to our classroom snake and lizard. I love watching the Junior Kindergartners meet the snake for the first time."
Robin teaches the youngest students of Parker, Junior Kindergarten to Grade 3. It's an age that would seem exhausting because of their obsession with asking "why". Why can't we see wind? Why this? And why that? Exhausted parents can rest assure that their budding scientists are getting their questions answered in Mrs. Rendon's class. But, Robin doesn't just give the answer away–instead, she asks her students to think about their question from a different perspective.
"In the science lab, we focus on questions that can be tested," says Robin. "Instead of asking 'Why can't we see wind?' My students are encouraged to ask, 'How might we prove we can't see the wind?'"
The inquisitive student becomes an investigator and problem-solver. Thus, science begins.
Robin knew she wanted to be a teacher when she was in elementary school. "My elementary teachers were excited about learning and showed us they cared and I wanted to emulate their love of learning."
And although science wasn't her first choice, she understands that discovery can lead you to talents you didn't know you had. She hopes that she passes that perspective to her students. "I hope my students remember me as an artist who loves science. Because as I see it 'art and science are sisters and imagination is the mother of both.'"
"In the science lab, we focus on questions that can be tested. Instead of asking 'Why can't we see wind?' My students are encouraged to ask, 'How might we prove we can't see the wind?'"