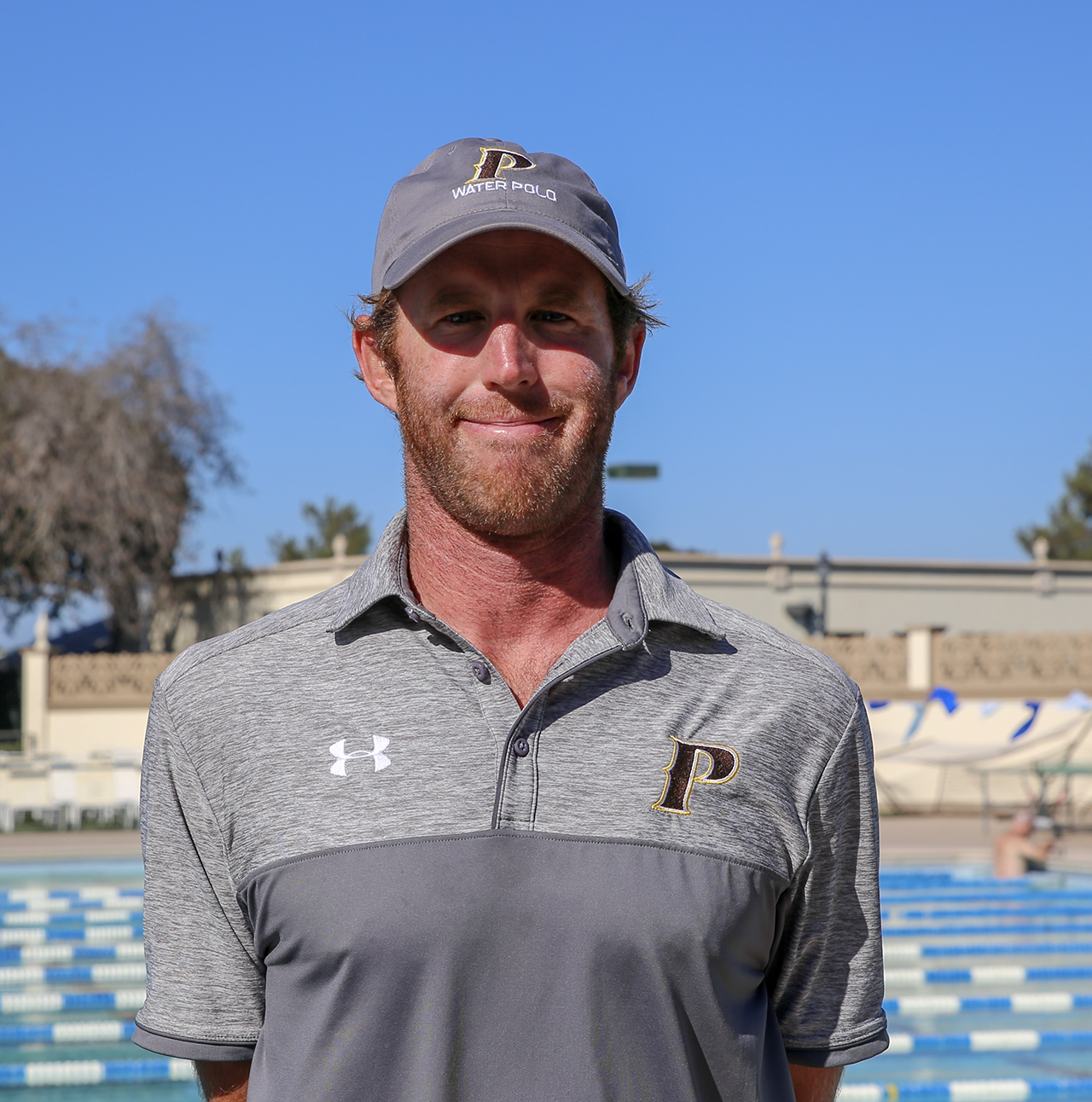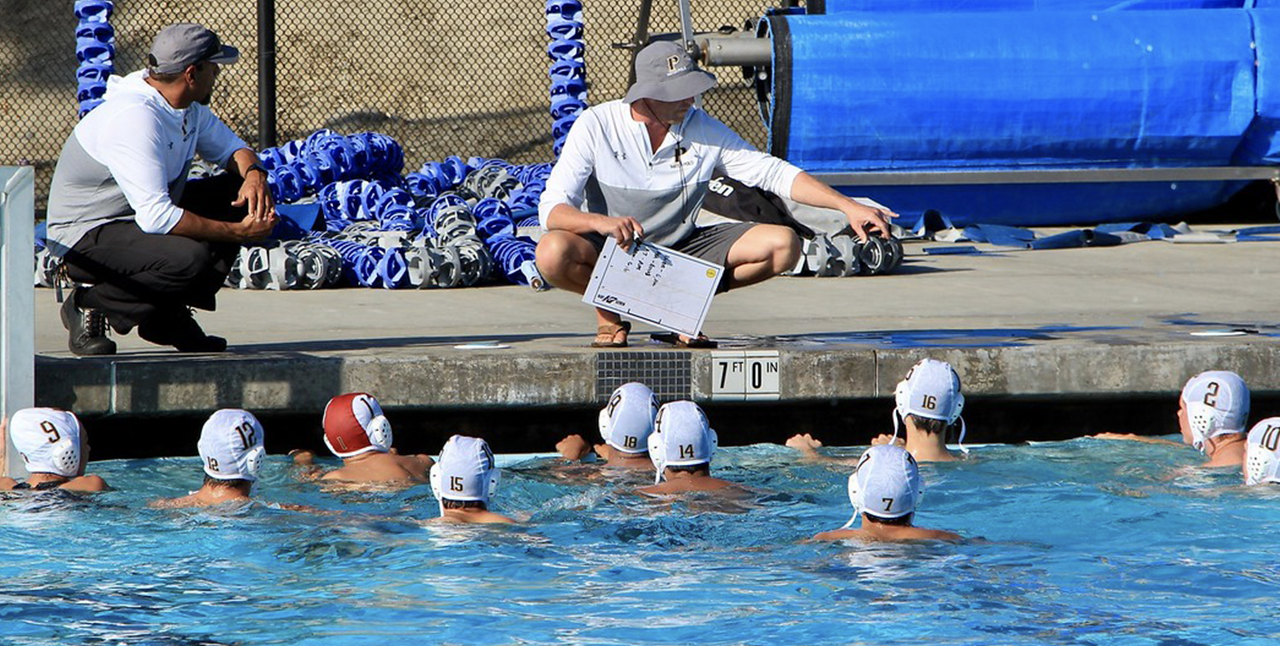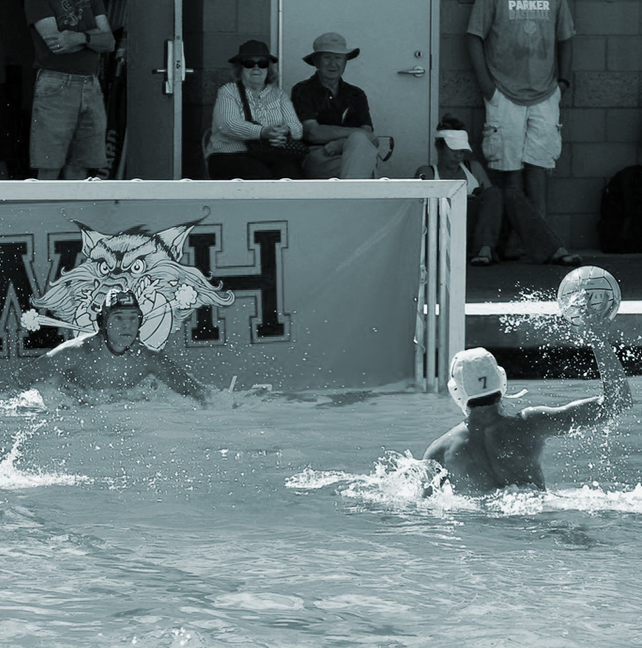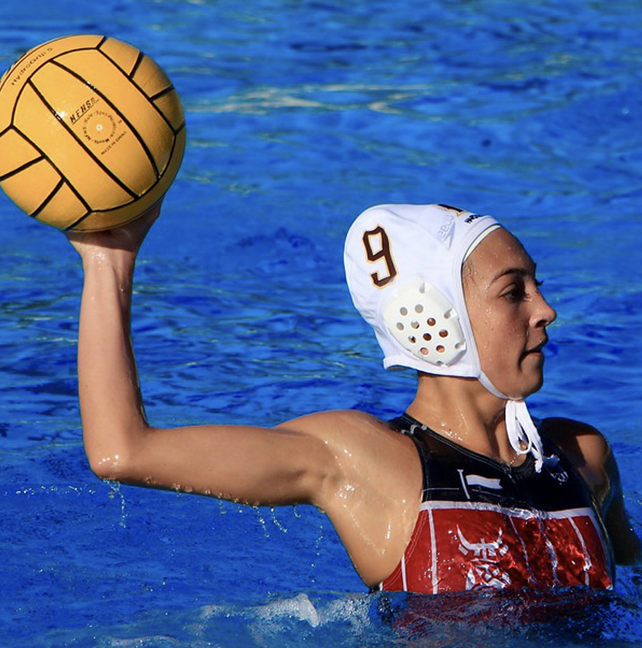 In 2017, Sam Busby was tapped to start the water polo program at Parker. Led by Parker leadership, the athletics department, and dedicated Parker families, Sam knew Parker had the energy to make the program great.
"I have always been a changer and fixer in other programs so starting fresh was very attractive," said Sam.
Sam brings with him more than eight years of coaching experience. He grew to love the sport as a kid, graduated from La Jolla High School water polo and played all four years at Pepperdine University on the Division I team.
"Water polo is the hardest team sport in the world," says Sam. "It is equally strenuous physically and mentally."
As a coach, Sam says he wanted to pass on the great lessons he learned as a student-athlete.
"I have been gifted Hall of Fame and Olympic-level coaches and even some bad ones too, but all have provided great learning experiences. My wish for this team is to learn how to commit 100 percent to the game and go all in and the results will follow," says Sam. "We have a massive opportunity this season to do great things and earn some big wins!"
This season, the Lancers are 6-2. A unique aspect of the team is that they have three powerful female players.
"I wouldn't necessarily call our team co-ed–we are a boys water polo team," says Sam. "However, we are blessed to have three female athletes on the team who are renegades and are unafraid to ball up with the boys! Ashley Watt, Class of 2020, will go down in history as the first Parker water polo goal scorer!"
Annabelle Huyard, Class of 2020, and Maddie Giek, Class of 2021, join Ashley on the team.
Sam says the best part of being a coach is seeing his athletes grow in confidence and determination to overcome challenges.
"Water polo is a great fit for the Parker community, it's empowering and dynamic," says Sam. "The sport is increasingly becoming the alpha sport in Southern California. Growing and sharing my love for water polo with the Parker community is going to be epic!"
"Water polo is a great fit for the Parker community, it's empowering and dynamic."
Sam Busby, Water Polo Coach