Middle School students, faculty, and staff have been sharing what they're grateful for ahead of the Thanksgiving holiday on the Tree of Gratitude. The colorful display outside the Middle School office holds hand-written notes of gratitude for the Parker community to see.
The Tree of Gratitude is a play off of the popular book, "The Giving Tree," by Shel Silverstein and the creation of Middle School Spanish teacher and World Languages Department Chair Gwen Giek.
"'The Giving Tree' was a favorite book of mine and somehow the idea of a tree of gratitude came from there," says Gwen. "The tree represents what each of us in the Middle School are grateful for. Students and teachers can write down on a leaf what they feel grateful for and I think the colors represent the beauty of our gratitude.
As stores rush to switch out Halloween decorations for Christmas and Hanukkah, Gwen said Thanksgiving—most importantly giving thanks—can get lost in the shuffle.
"Thanksgiving and the idea of being grateful seemed to get forgotten in the rush to go out and get gifts," says Gwen. "We have so much to be grateful for. I like using the time before Thanksgiving to pause and write down what we are grateful for.
The Tree of Gratitude has been a fixture at the Middle School for the month of November, during which time students,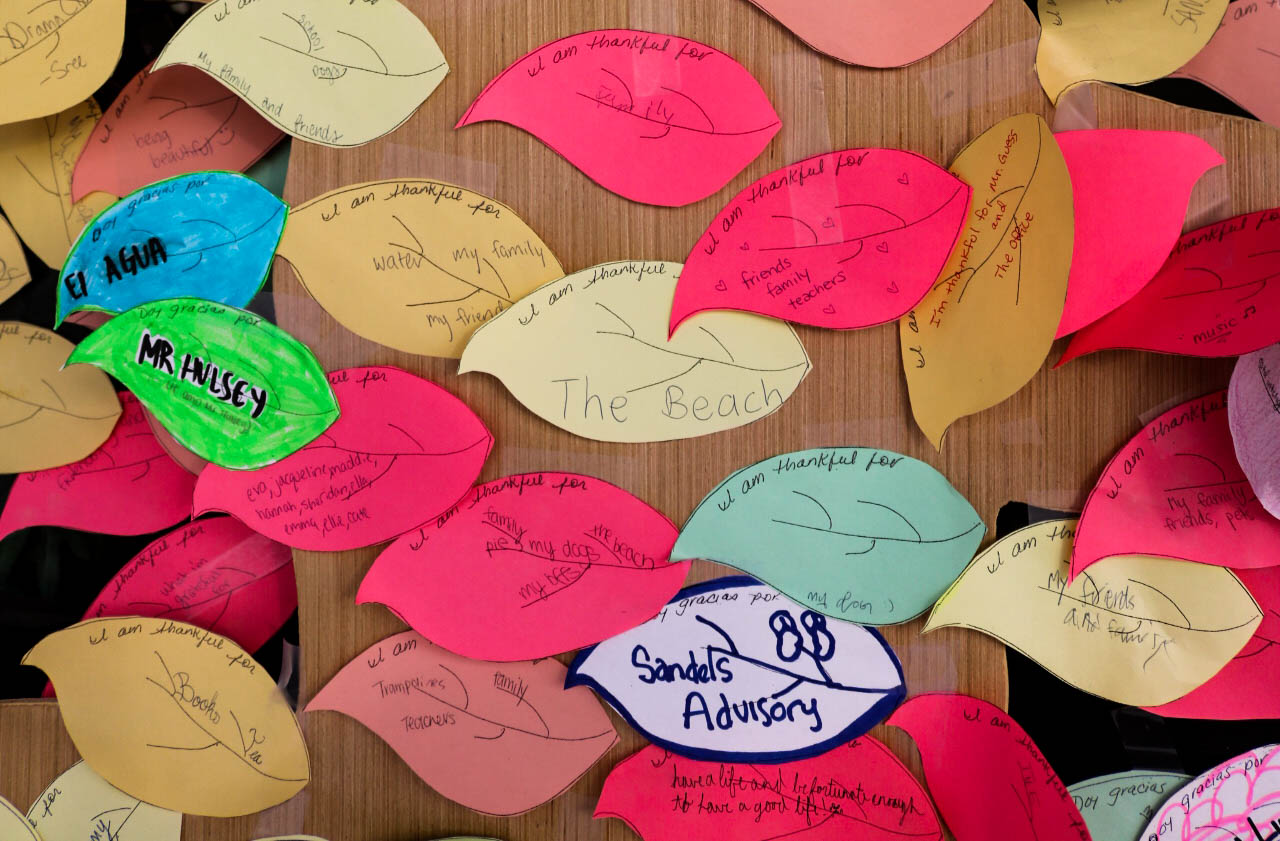 faculty, staff, and the Parker community as a whole have been able to stop by and read the kind words of thankfulness.
"It is nice to see students stop by and read what others have written," says Gwen.