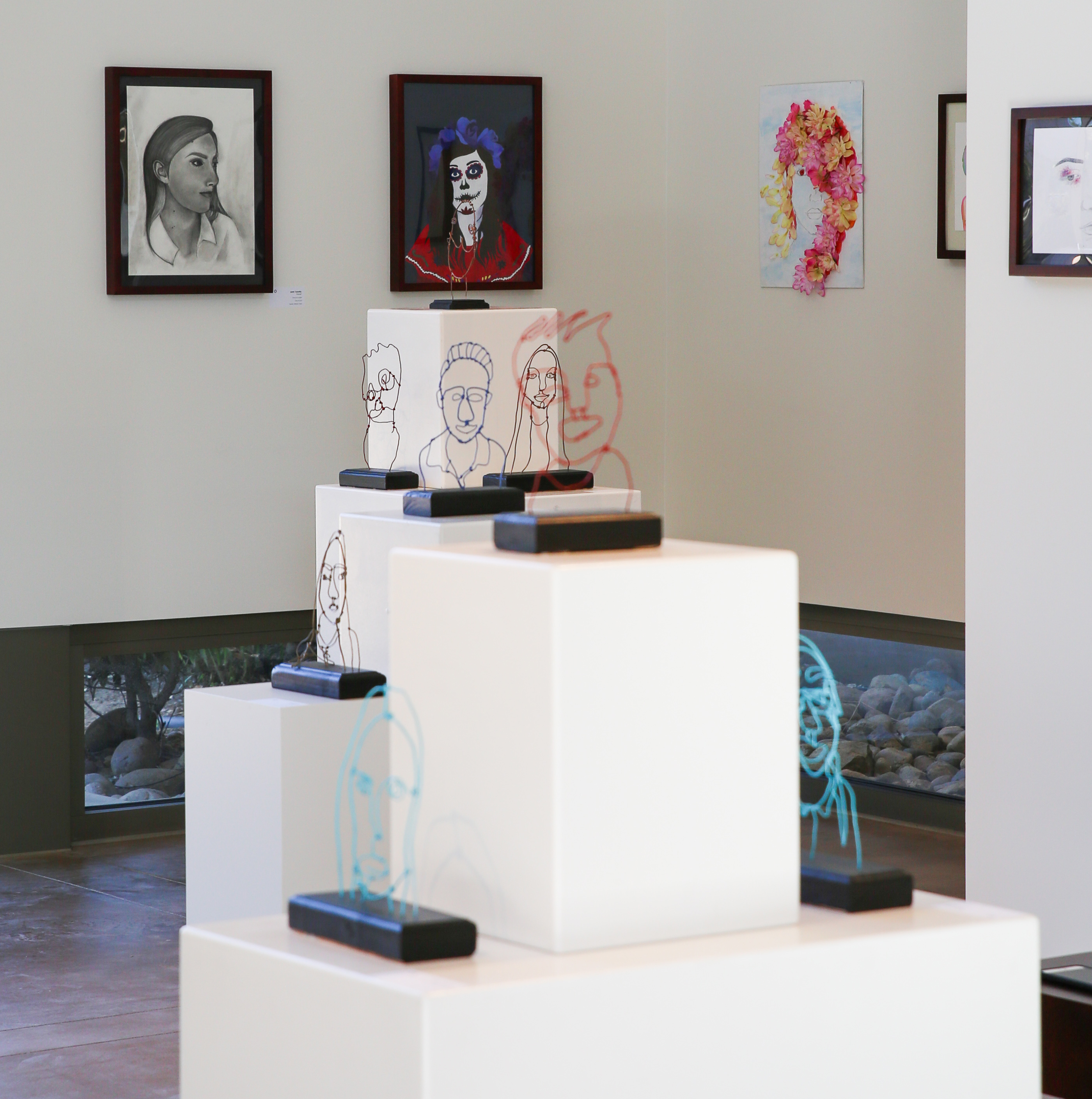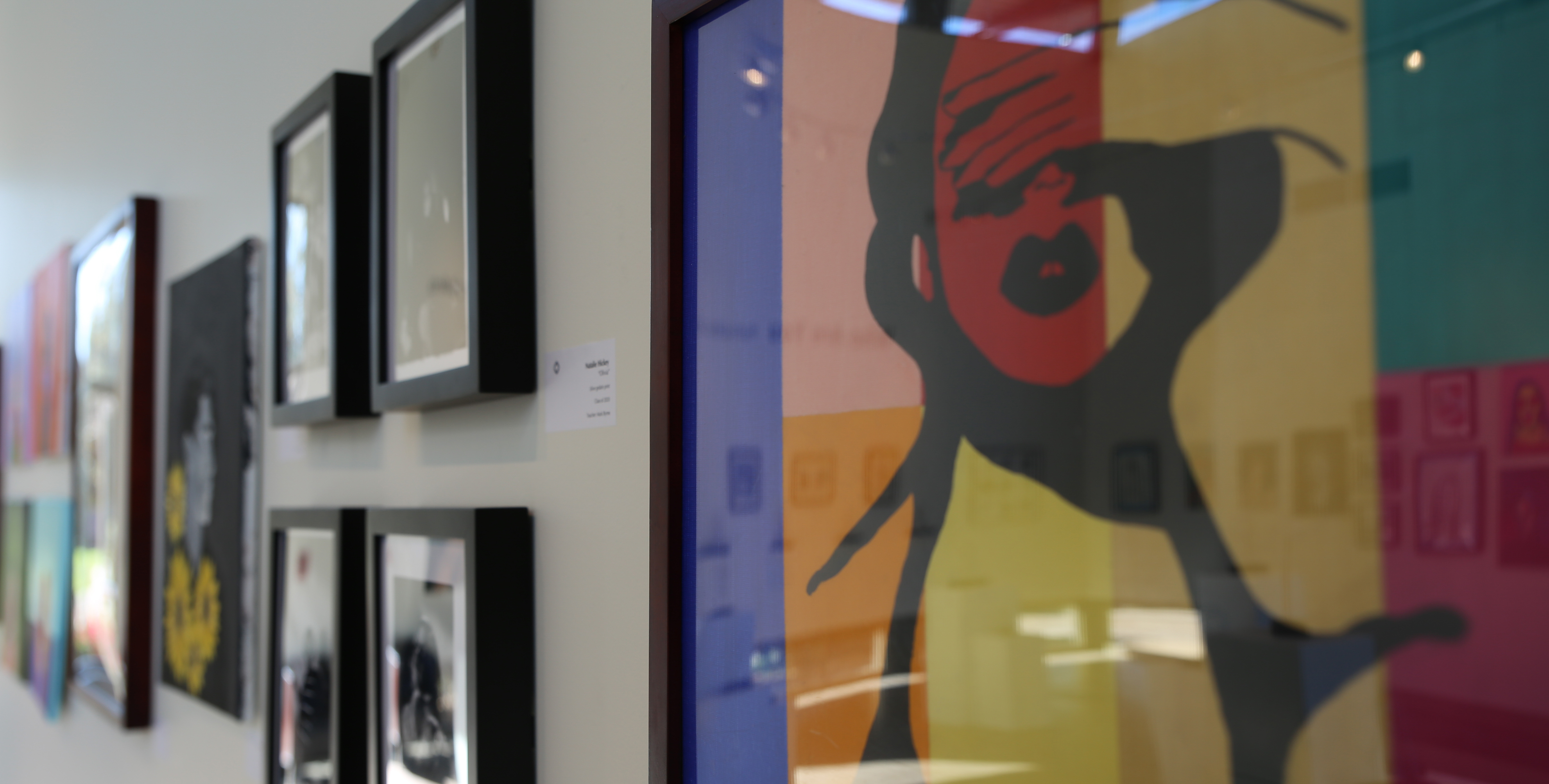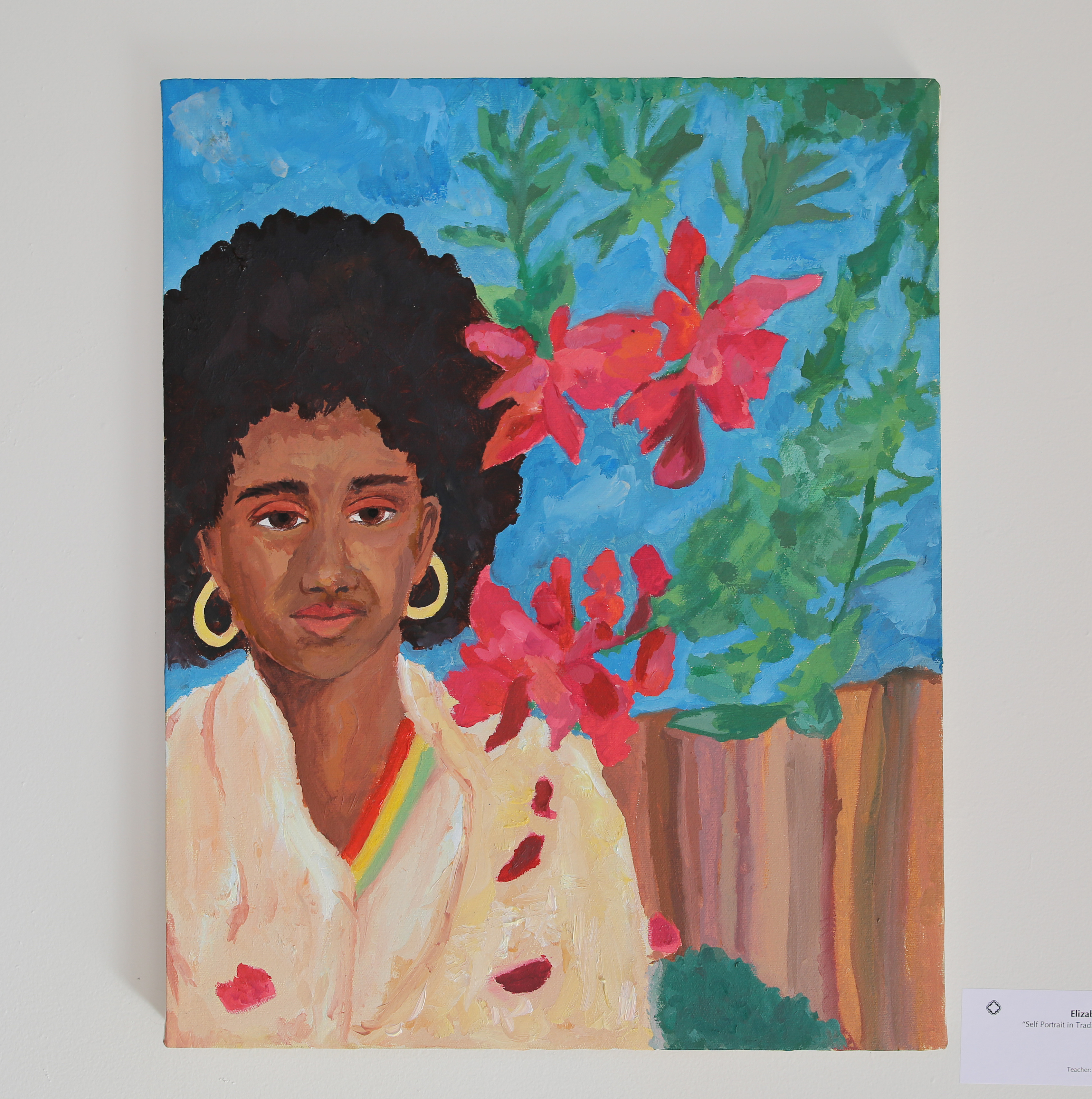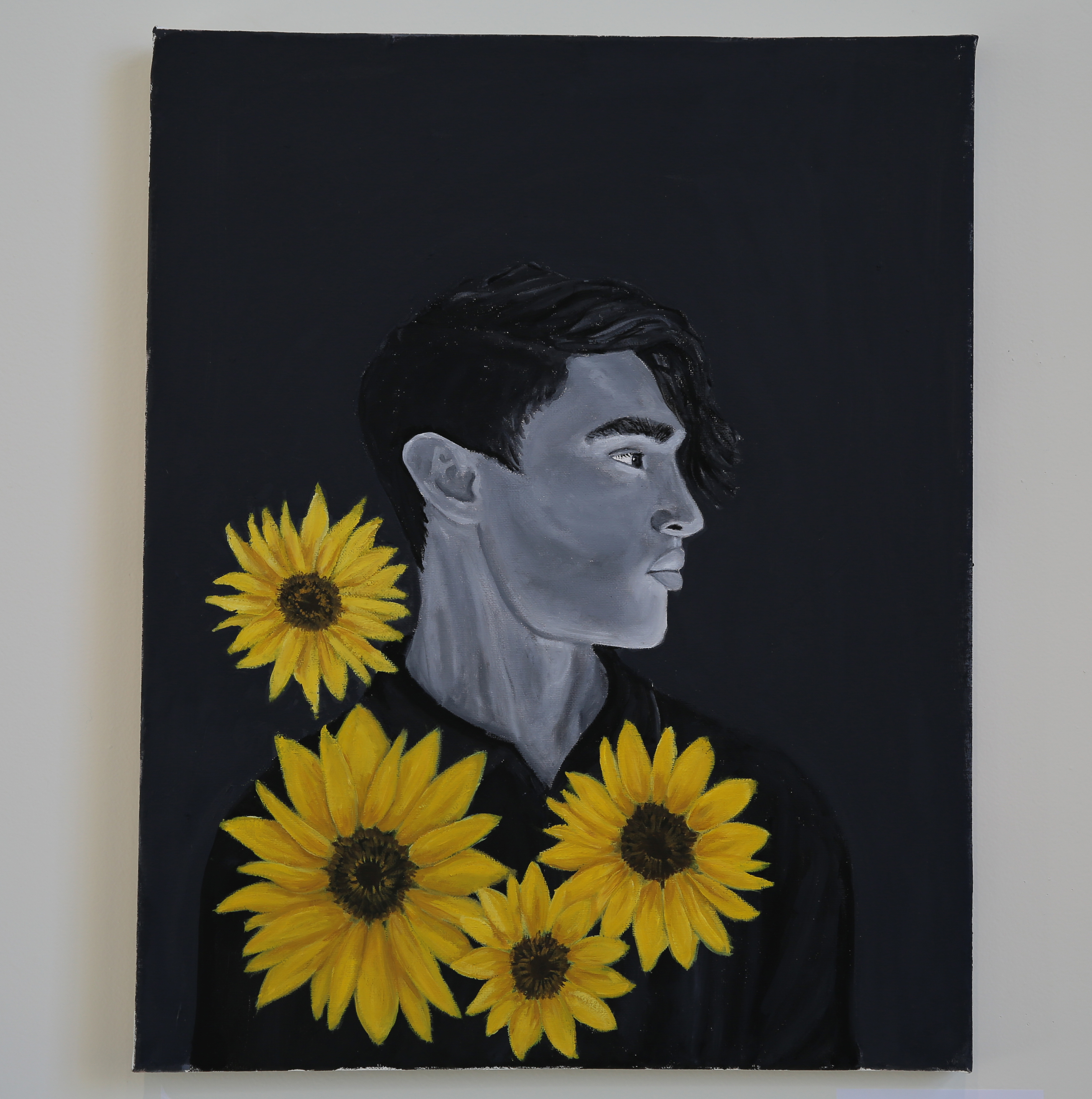 by Melissa Beltz
If you took a walk through the School's James Alan Rose Art Gallery before winter break, you might notice the bright white walls staring back at you. Dozens of student-made portraits are lining the gallery walls as part of the exhibit, Who Are You: Portraits of Parker Students.
The exhibit features pieces from Middle and Upper Schoolers in various visual arts classes, including 3D art, 2D art, and photography. The gallery is alive with paintings, drawings, even wire sculptures, of students' own self-portraits.
Curating an exhibit such as this one takes time and is usually done months in advance. Jaclyn Enck, visual arts teacher and curator of the Rose Art Gallery, says exhibits are often planned six months to a year in advance to allow faculty time to develop content- and theme-based shows.
This exhibit's theme, portraiture, is an important topic for students to learn not only because it is so consistently relevant, says Jaclyn, it also forces them to ponder questions about identity and perception. Portraiture is also one of the oldest genres in art history.
In Mark Byrne's photography class, students studied Film Noir ahead of the opening of the current exhibit. "Be cinematic. Tell a story in a single frame. Dark, mysterious, romantic, passionate, dangerous. There is no middle ground in Film Noir, just black and white," read the prompt given to students before they headed to a dim studio to create their photograph.
Film Noir covers themes in history and sociology, including WWII and the Holocaust, as well as corresponding art movements, like German expressionism, and cinematography. Film Noir is intentionally dark and shadowy, but when the harsh lighting is dialed back and the contours on the face smooth, you're left with portraiture.
As visitors walk past the portraits shot by students in Mark's photography class, they'll notice the dark and foreboding quality each one has.
Visitors will also notice the use of different mediums throughout the exhibit. After they pass a Film-Noir-style piece, they may come to a wire sculpture done by Grade 6 3D art students who learned how to create self-portraits using wire specifically for the exhibit. Working from black and white photographs, students learned how to find and use contour lines to describe a likeness.
To put their newfound skills to the test, Jaclyn had each of her students submit two portraits for the exhibit—a straight headshot and a blind contour. A blind contour is a drawing they made without looking at the paper.
There is surely something for the entire Parker community to enjoy at the fall student exhibit. As Jaclyn explains, portraits are universally enjoyable.
"I think visitors really enjoy seeing portraits in the gallery because they're so relatable," she says. "It's fun to look for familiar faces in possibly new contexts."
Who Are You: Portraits of Parker Students runs through Dec. 20 at the James Alan Rose Art Gallery at the Linda Vista Campus.