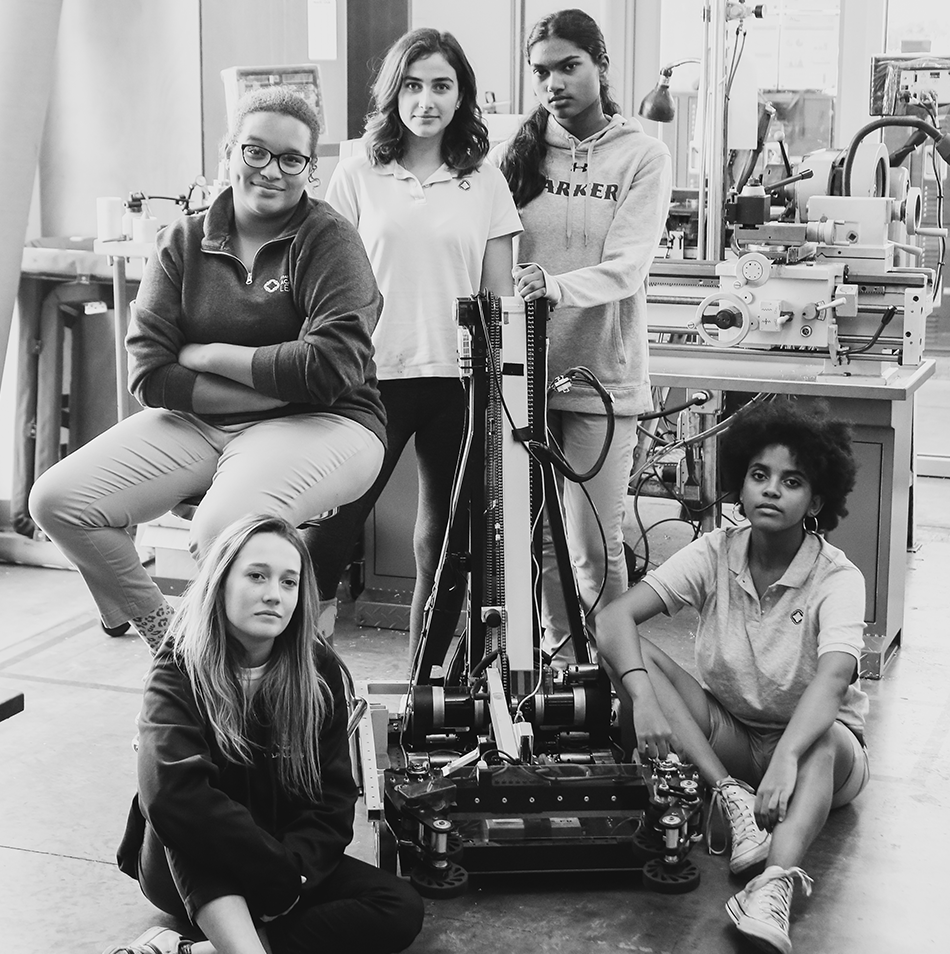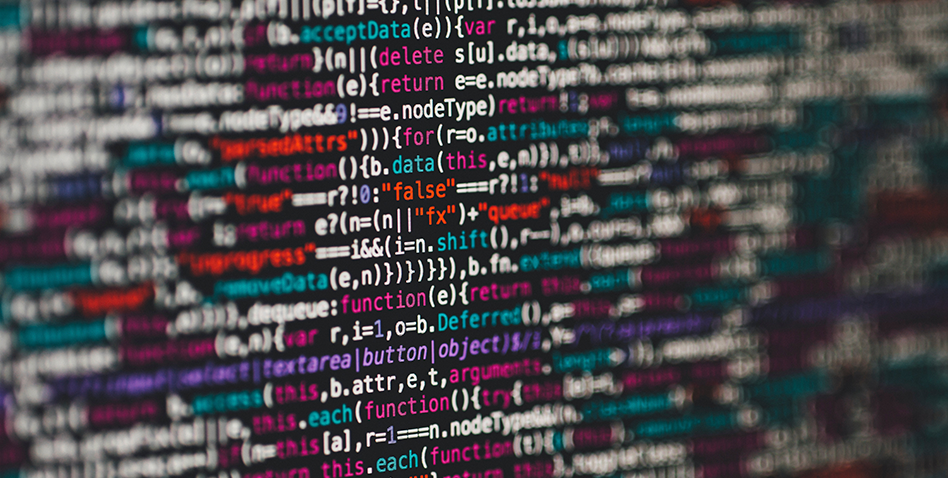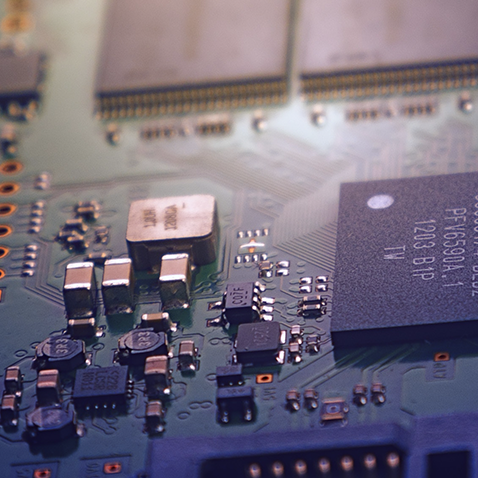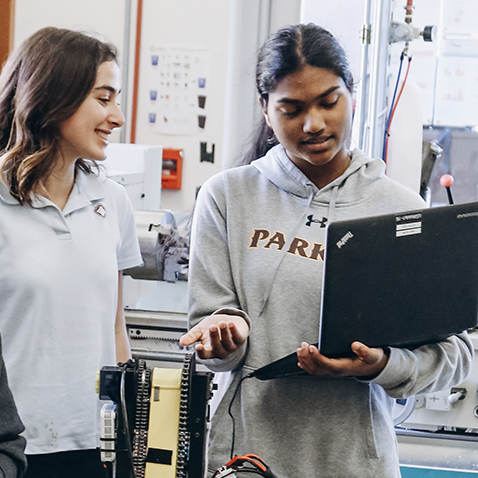 It was difficult for the small group of high school girls not to be intimidated by the assembly of Qualcomm representatives sitting before them. But they were steeled by the reminder they carried with them that painted a vivid picture of why they were there in the first place: a picture of a lone girl huddled in a group of all-male teammates—a picture of their own team debating strategy before competing in a robotics competition.
The picture was fodder for the fire they hoped to ignite in the hearts of the company executives, an intimate depiction of the culture of the STEM community, and the reason they were there fighting for representation to continue doing what they love to do: building, programming, and competing robots.
The girls stood confidently in the conference room in Qualcomm's San Diego headquarters and delivered a proposal for a corporate contribution that would broaden the reach of their robotics program. They knew they were fighting against the currents of history and wondered if their voices were enough to change the course of their own.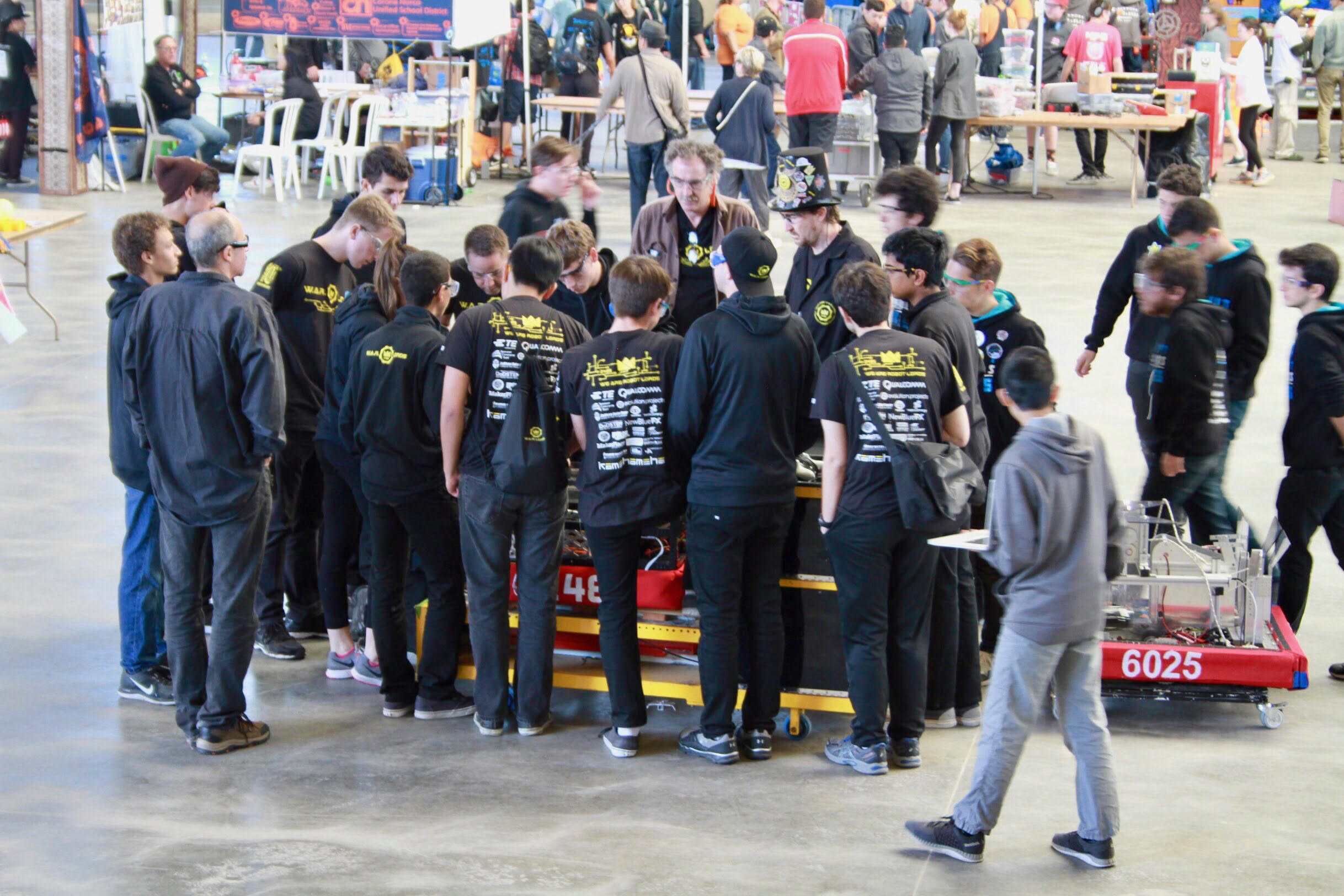 "There's a pretty stark gender gap in the STEM environment. It's something that needs to be worked on and thought about."
Ryan Griggs
This picture of a single girl huddled among an otherwise all-male group helped illustrate WOW's fight for gender equality in STEM when they went before Qualcomm in 2018.
JUSTIFYING THE NEED
Kira Hirsch, Class of 2019, joined Parker's robotics team—known as the W.A.R. Lords—as a sophomore. In her three years of membership, she has held many different positions on the team of more than 60 students.
As Chairman's Award presenter, Kira speaks before judges at various competitions run by FIRST, an organization whose name means For Inspiration and Recognition of Science and Technology, about the W.A.R. Lords and their achievements. As director of WOW and former director of sponsorships, she is well-versed in what it takes to secure the funding needed to grow the team's membership and expand its outreach to other FIRST teams.
Kira is passionate about the "STEM" fields, which encompass science, technology, engineering, and math. She is also a champion of a key subgroup of Parker's robotics team: WOW, whose acronym is derived from the name "Women of W.A.R. Lords." WOW was created to empower girls and welcome them into the world of robotics, and today Kira's goal is to promote inclusivity in STEM among all genders and gender identities.
"With robotics, I'm taking on leadership roles and exploring what I love—pursuing my passion for STEM while creating an environment that's inclusive to everybody," says Kira, now a senior and in her final year as a W.A.R. Lord.
The gender imbalance that exists in STEM fields is no secret—yet it remains. A 2017 report from the U.S. Department of Commerce revealed that women still hold only 24 percent of all STEM-related jobs in the United States. Women with degrees in STEM are also less likely than their male counterparts to work in STEM-related careers, opting instead for fields such as education and healthcare.
Parker teacher Ryan Griggs has been with the W.A.R. Lords since 2007, when 10 students came together in his classroom to form what would become the championship-winning robotics club. Since then, he's struggled with the club's microcosm of the industry's gender imbalance.
"Girls were coming onto the team and then drifting away because they didn't think they had a place. They couldn't see themselves in that space," he recalls.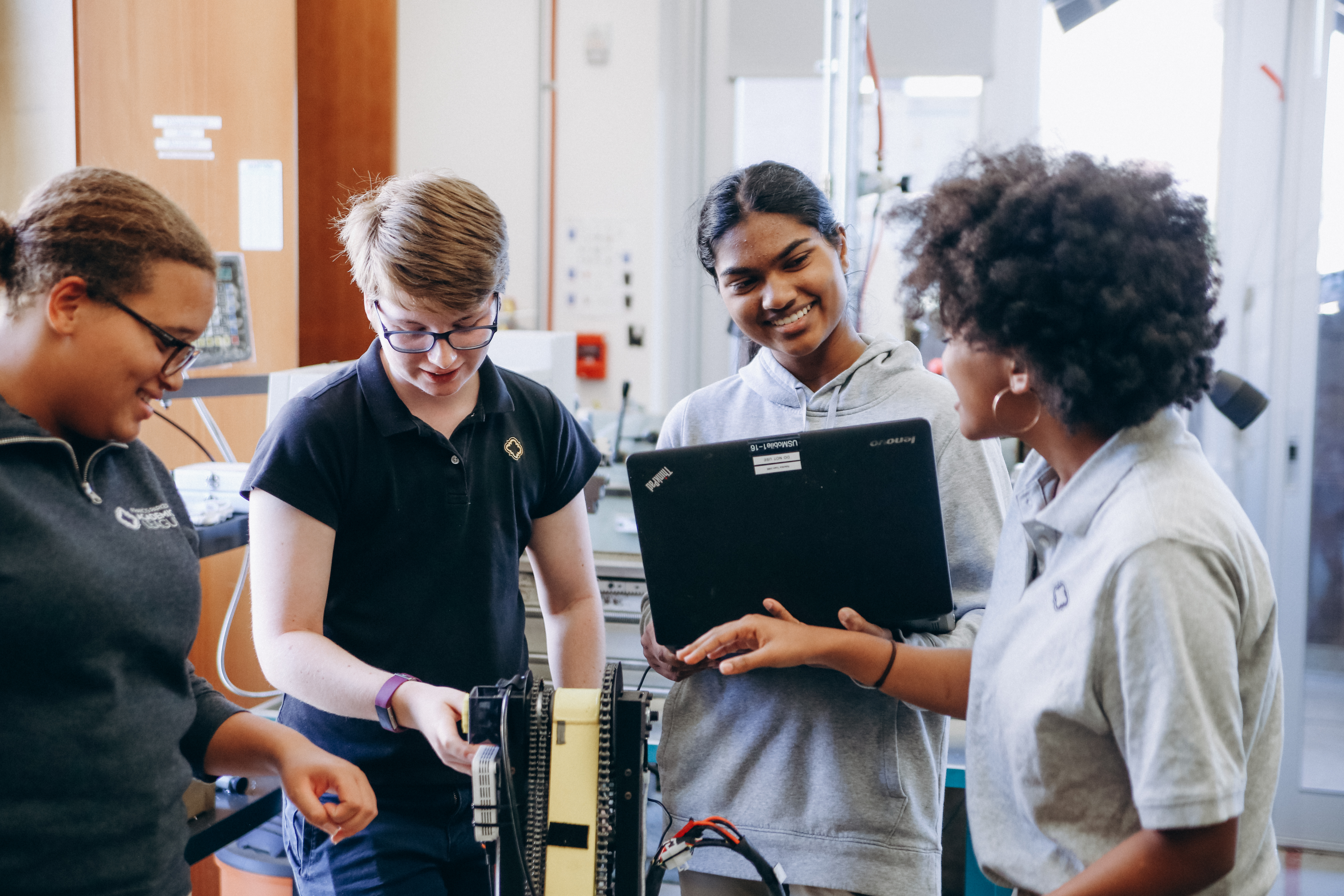 ORIGIN STORY
Melissa Fay, parent of two Parker graduates, joined the team as a mentor in 2013. As she got to know other team mentors, she was blown away by their breadth of experience. She also noticed an interesting dichotomy between the male and female mentors. Despite the fact that amazing men and women were backing the team, the women's roles, in general, were largely focused on administration and support.
"It was interesting that these women happened to be attorneys, research scientists, and in charge of business development for Fortune 500 companies, [but] that talent wasn't being leveraged on behalf of the team," Melissa says. "Consequently, all of the student members—boys and girls—were only reaping the benefits of half the mentorship, and their perception of the abilities of those mentors was skewed."
"We—as a society, as a community, as a robotics team, as a School—do better when we fully leverage the talent and energy of everyone in the community."
Melissa Fay
Melissa knew she could do more. She approached Ryan about taking a more active role. Ryan suggested she mentor the girls on the team who participated in various girls-only robotics events. Melissa decided to take it a step further: Why not create those kinds of events themselves?
A group of 10 female members of the W.A.R. Lords soon gathered around a conference table in Melissa's Hillcrest office, each one expressing a sincere desire to contribute more to the team. What stood between them and their contributions were the obstacles of gender inequality and not knowing how to get past them.
"You could feel the camaraderie and the support," Melissa says. "The, 'Aha!' moments of, 'I'm not the only one.' I realized at that moment that this needed to be an ongoing communication."
That's when WOW was born.
Founded originally as Women of W.A.R. Lords, the program's first few years focused largely on get-togethers similar to the one that took place in Melissa's office. Active members at the time, including alumnae Anoushka Bose '16, Adeline Longstreth '14, and Camille Considine '15, stepped up and encouraged other girls to get involved in robotics.
Initially, the program's goal was to get more girls interested and involved in robotics and STEM and then to hone their skills to participate fully on the team.
WOW members created the hashtag #twicethepower to describe their mission. "Twice the power" means leveraging the full talent of the team by giving girls the opportunity and space to participate.
"We—as a society, as a community, as a robotics team, as a School—do better when we fully leverage the talent and energy of everyone in the community," Melissa says. "The goal of WOW is to help bring twice the power to what we do. That's something that benefits everybody. It's not just to the benefit of a single gender."
SHIFTING THE FOCUS
The summer before WOW's third year, Melissa visited the Massachusetts Institute of Technology and met with Daniela Rus, director of MIT's largest laboratory: the Computer Science and Artificial Intelligence Laboratory.
Melissa secured 20 minutes with the busy scientist and, during their conversation, asked why there were so few women in the laboratory. Dr. Rus said it wasn't because there weren't great engineers who were women. It was because those women were afraid to fail. In her view, they were afraid to stand up for what they wanted and tended not to fight for their ideas.
Melissa walked away from the conversation feeling like she and her collaborators at Parker had been approaching WOW all wrong. They had been focusing on skills and not on confidence.
That's when WOW started its Fail Fearlessly lunch series. At these events, women forging career paths in STEM fields are invited to Parker to discuss their experiences and, most importantly, their failures. The goal: to encourage a healthy amount of risk-taking.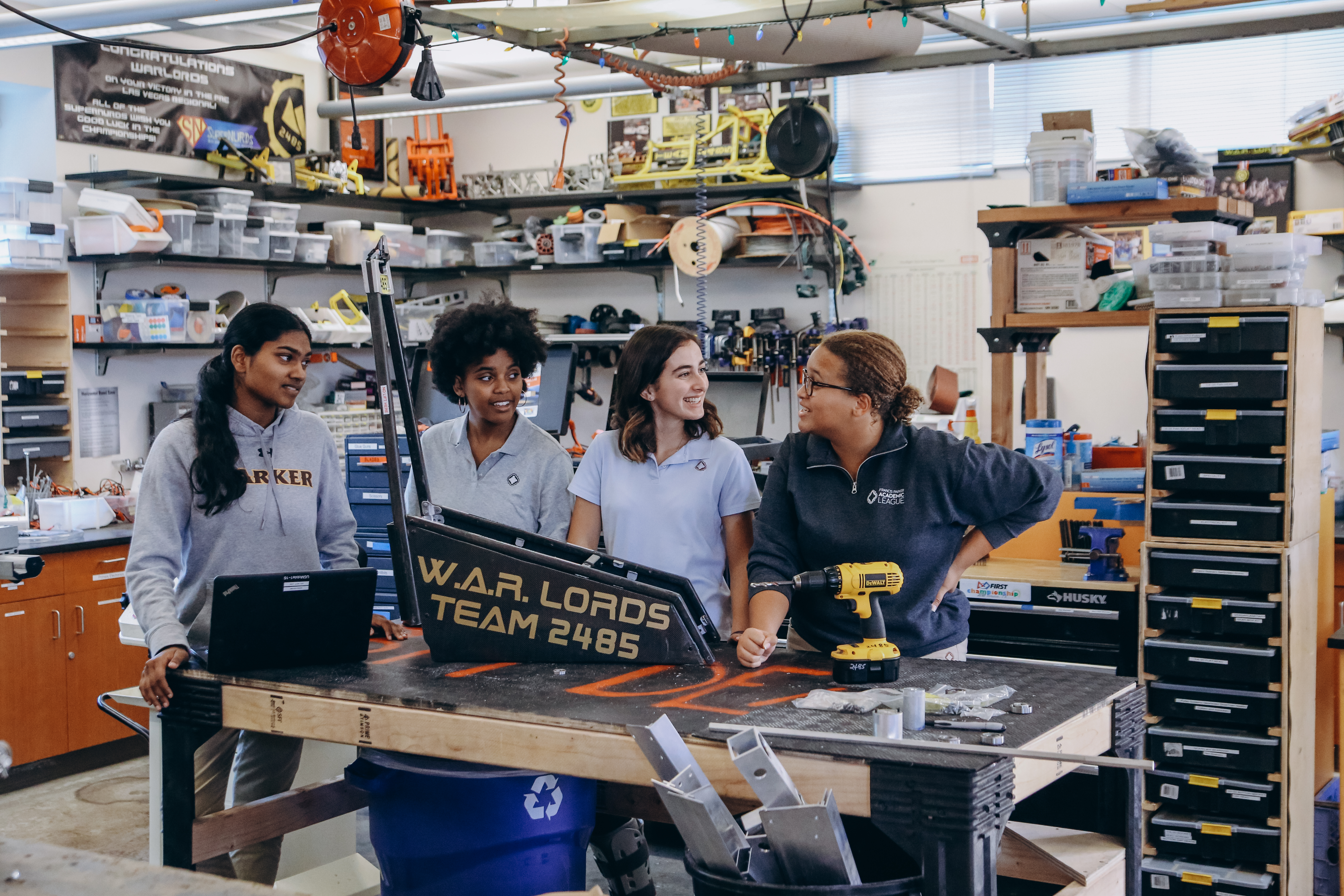 OWNING THEIR SPACE
Alumna Avi Anklesaria '18 perceived the gender gap in W.A.R. Lords when she first joined, during the summer before her junior year. Avi was mechanically inclined and wanted to be in the shop building robots, but she felt uncertain about being the only girl in the shop.
Her unease faded away after her first Fail Fearlessly luncheon and continued to dissipate the more she heard professional women speak about how they created space for themselves in their fields. "Their success came with so many challenges, but getting over those is the reason I'm here today," Avi says. "I always liked science and math, but I didn't realize I could make a career out of it." She is now attending the Viterbi School of Engineering at the University of Southern California.
In August 2017, after a year of being a W.A.R. Lord, Avi started a girls-only "Shop Night" as part of WOW.
"I noticed there were so few girls at the [existing shop] trainings," she explained. "Girls walked into the space, [but] the boys had experience working with tools already. The girls were out of their comfort zones. They stepped back and didn't want to make mistakes."
WOW Shop Nights got girls into the workshop. More importantly, they offered an environment free of intimidation where girls could get comfortable working with the many tools it takes to build a robot. They learned how to rivet, how to drill, and how to use the bandsaw, all in a welcoming space. Many WOW members acknowledge the significance of these girls-only Shop Nights in their own robotics journeys.
"I don't know if I would still be on the team without WOW, to be honest," says Tess Karras, Class of 2021.
Tess joined the W.A.R. Lords during her freshman year with every intention of being a programmer. She had taken relevant classes outside of Parker, but the programs she knew were different than those used to move a robot. She may have quit altogether if it weren't for the WOW Shop Night she attended.
With no prior experience other than her Middle School woodshop class, Tess got acquainted with the tools in the shop and eventually drifted from programming to the build team. She is now a machinist and serves as the team's safety officer.
"WOW has helped me overcome many of my initial mental roadblocks and continues to support me. The Fail Fearlessly lunches helped me become more confident and own space in the shop without apology."
Pallavi Murthy
"A lot of people join the W.A.R. Lords without knowing what they want do," says Tess. Experiences such as Shop Night can "plant the seed" for a lot of people who then graduate and go off to pursue careers close to what they did in robotics, she says.
Pallavi Murthy, Class of 2020, is the team's quartermaster, which makes her responsible for inventory and maintenance of the shop's supplies. Echoing Tess's description, Pallavi was unsure what she wanted to do when she joined the W.A.R. Lords. She was fascinated by all the machines in the shop and ultimately settled in the build department, but her path wasn't always an easy one.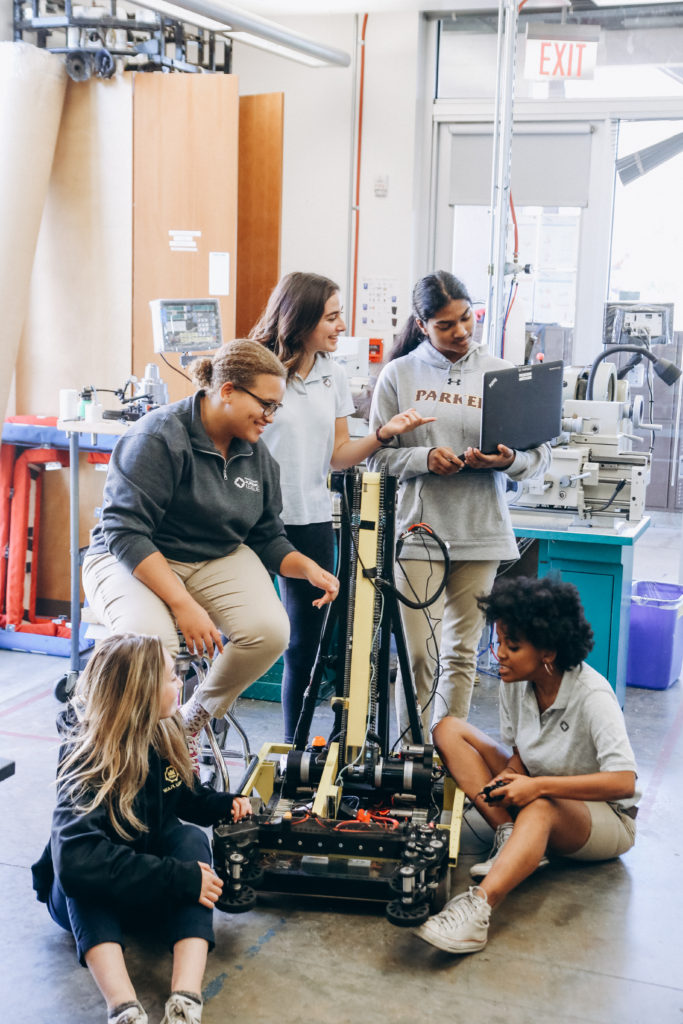 "I lacked confidence in my abilities when I first entered the shop," she says. "I was afraid to make mistakes and slip up like a normal human being."
WOW has proven its success by integrating more women into Parker's robotics program. In 2013, girls made up 29 percent of the W.A.R. Lords. Today, they account for 41 percent of the membership and hold a number of leadership roles.
Sahana Kumar, Class of 2019, is in her fourth year on the team. She is head of software and strategy and has attended a few WOW events. Though she's not actively involved in the management of the program, she has felt its positive impact and draws support from the many talented girls on the team.
"Every girl on our team is uniquely inspiring because they each possess qualities that make them such strong engineers, teammates, and leaders," Sahana says. "I think every girl on our team has taught me something different and has a quality that I aspire to possess as well, be it dealing with problems gracefully, leading well, or persevering despite overwhelming opposition."
THE SIGNIFICANCE
Fail Fearlessly lunches, WOW Shop Nights, and many other outreach initiatives are reasons why WOW has been so influential and important to the W.A.R. Lords. "I think it was most rewarding to see how our team changed because of WOW," says Jordan Finley, Class of 2019, a member of the W.A.R. Lords' business team. "Now, we have guys in the shop wearing WOW shirts and actually recognizing that what we're doing is valid and important and necessary."
Inspired by how WOW has transformed Parker's own team, members are now focusing on outreach to other schools' teams around the United States, explaining the benefits of an inclusive program and encouraging them to consider similar moves. WOW members make presentations to other robotics clubs at FIRST competitions around the country about the progress of their program and how teams can create chapters of their own.
With these outward-looking activities, WOW is getting attention within the robotics community, in the STEM fields, and at large companies such as Qualcomm.
During the last school year, Kira, Jordan, Avi, and fellow WOW member Amanda Wasserman, Class of 2019, presented at Qualcomm to secure funding to take WOW national. The group made their pitch successfully and walked away with a major grant from Qualcomm—one of the most influential technology companies in the area.
And as these Parker students made their pitch in the Qualcomm conference room, leaders of the tech giants asked why they should fund a program like WOW. Turning first to one other, then to the picture of the single ponytailed girl, Kira, Jordan, Avi, and Amanda said: This is why.