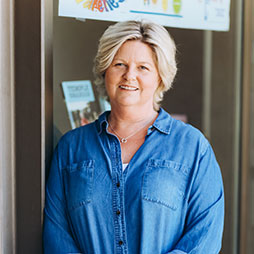 By now, you all should have received your invitation to our annual Parker Gala – Country Palooza! I encourage you to get your tickets now before the prices go up on March 1. The Gala committee, under the fabulous leadership of our Gala chair Erik Keskinen, are planning a night you are not going to want to miss! Dust off your cowboy boots, we look forward to seeing you there!
Our gala auction committee is still looking for donations for our auction. Please contact them at pa-galaauction@francisparker.org if you have a donation in mind.
Now is already the time of year when we look forward to the 2019-2020 school year and nominations for our Parents Association Board. Please be on the lookout in the coming weeks for instructions on how you can nominate a friend (or yourself) to serve next year on our Parents Association Board. It is a great way to meet parents from all divisions and make an impact at Parker. We hope you will consider volunteering for next year.
Warmly,
Marilyn Tobin