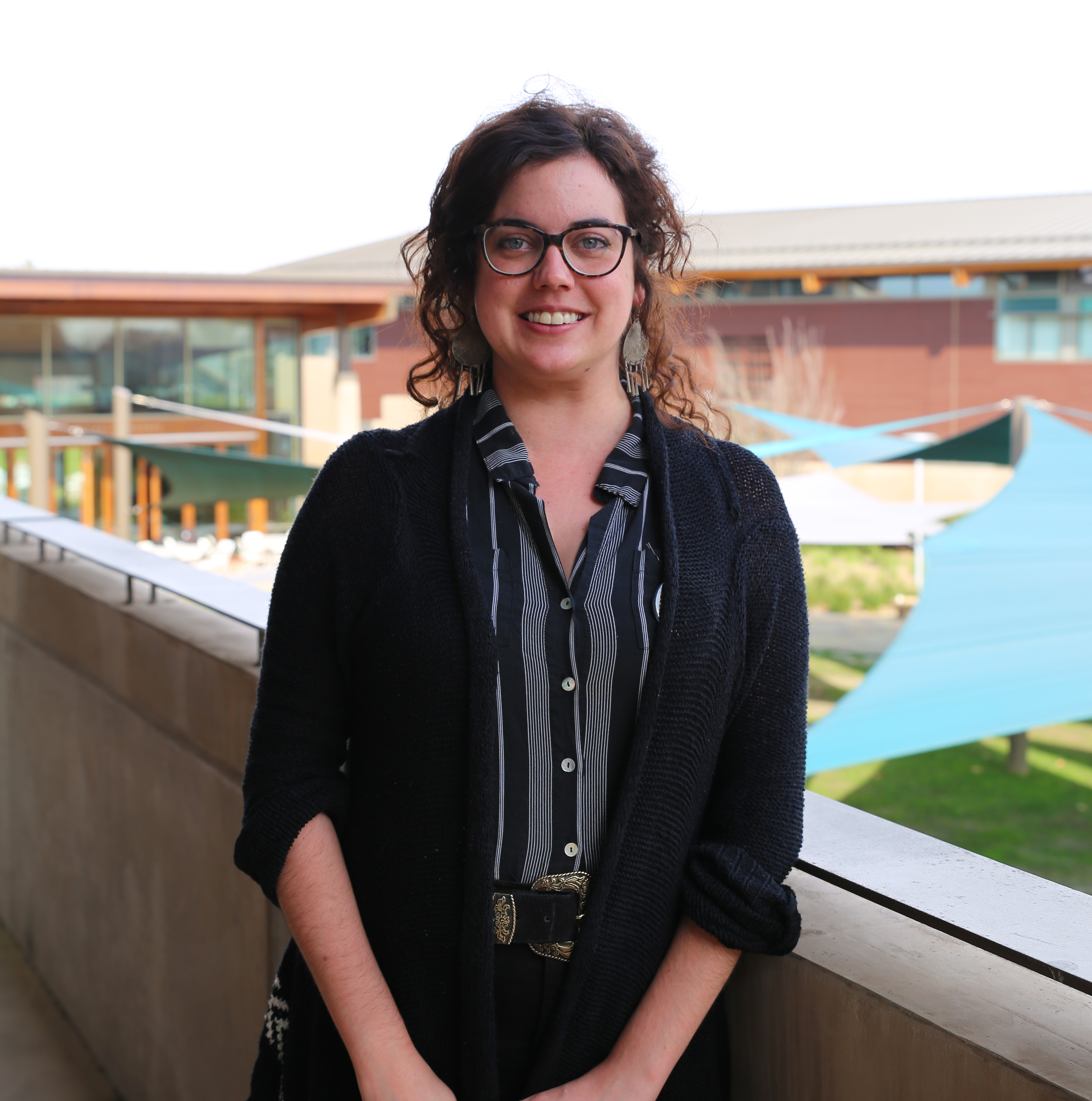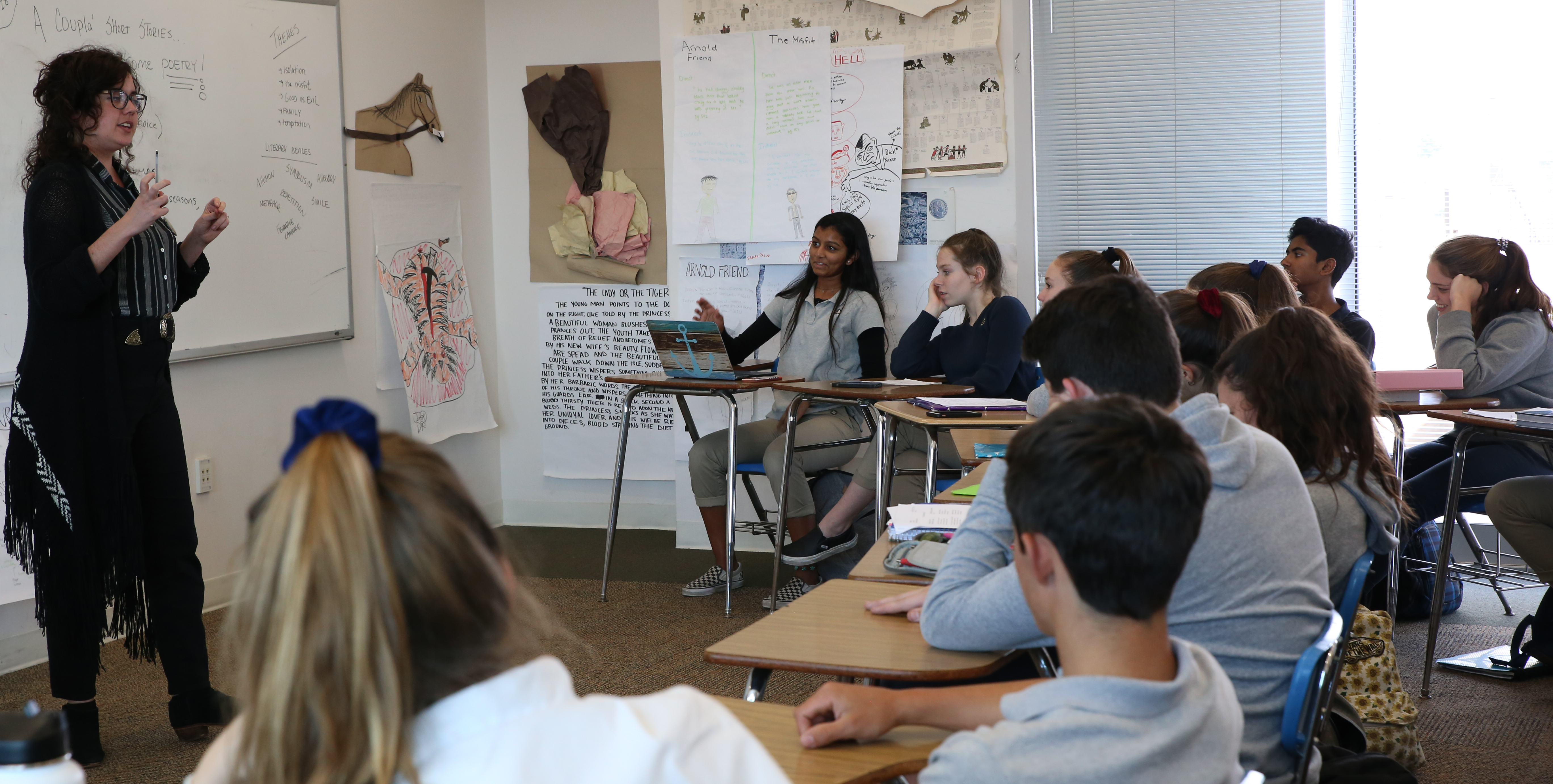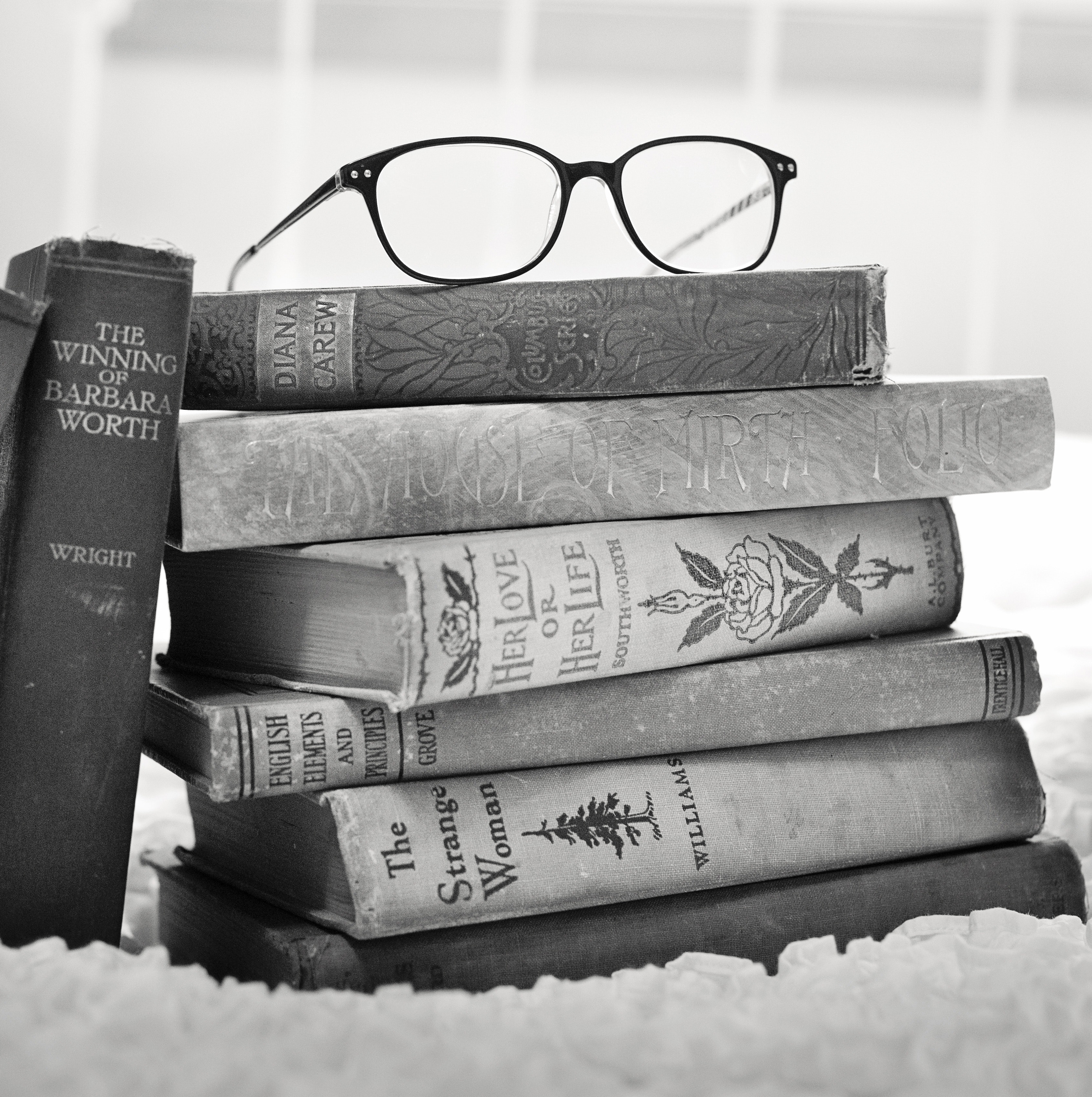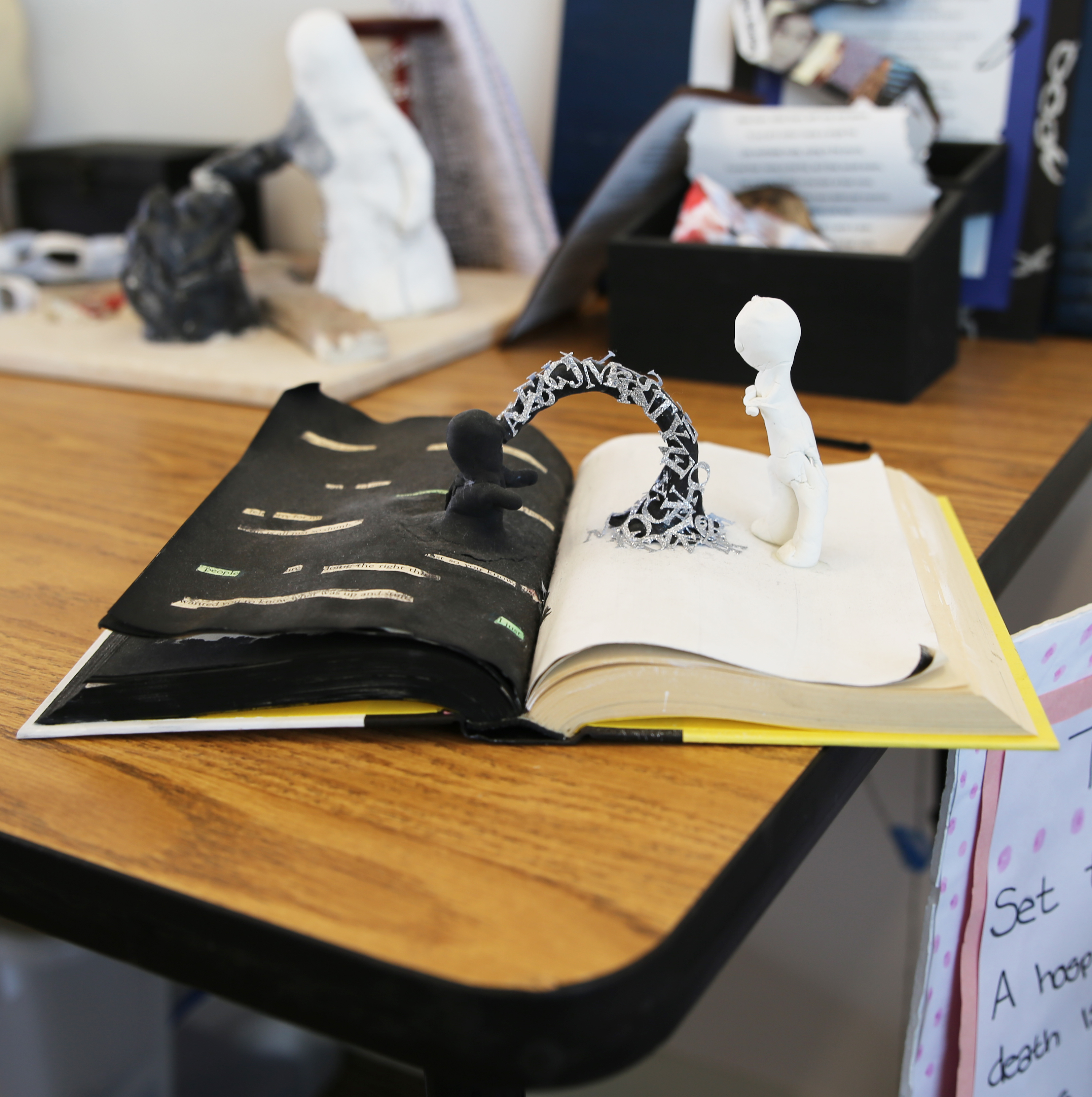 Every day is a celebration of literature in Katie Rosin's Upper School English class. Their time together is filled with appreciating and analyzing classic novels like "The Odyssey," "Iliad," and "Black Boy." Students seek inspiration from poets like Emily Dickinson, Robert Frost, and Edgar Allan Poe—all beautifully express the human experience in their own way.
"There is a lot to learn from the classic novels and poets," says Katie. "It's important for students to have a core foundation of literature to refer to as writers."
When Katie first came to Parker in 2012 she served as an after school aid for the Lower School After School Program. Later that year she took a position teaching Latin—her favorite language. Today, Katie teaches English literature working with students in Grades 9 and 10 to become more skillful writers.
"In my class, we read a multitude of texts including novels, poems, plays, and short stories," says Katie. "Together we pick apart themes, author's intent, and draw parallels to what we see in society today."
Katie says it's important for students to digest what they see happening in society, and studying literature is a great way to bring up meaningful discussions on difficult topics.
"What I love about literature is that there are no wrong answers," adds Katie. "Everyone has a unique perspective and when students work to understand the voices of our authors and their peers, they will discover and develop their own powerful writer's voice."
"Every time I read my students' work, it makes me proud to be a teacher."
Katie Rosin
For Parker's Poetry Week many students found their writer's voice through the beautiful language of poetry. After studying poems by Emily Dickinson, Katie's students created their own pieces. Katie says she is always amazed by the creativity and thoughtfulness her students put into their work.
"Every time I read my students' work, it makes me proud to be a teacher," says Katie. "Early in my career I thought I would become a college professor, but I realized that I would miss that one-on-one connection with my students and seeing each of them grow to become confident writers."