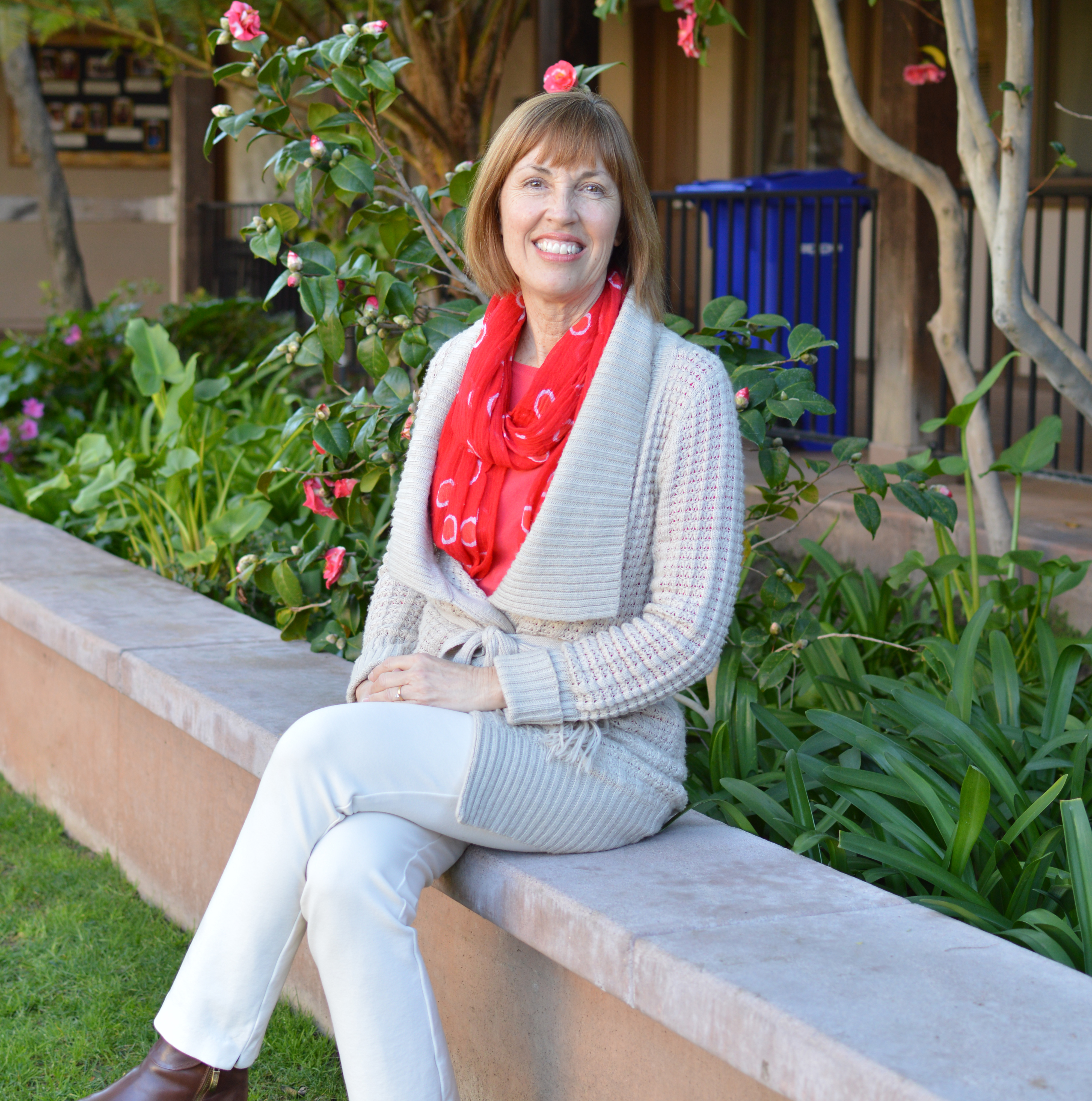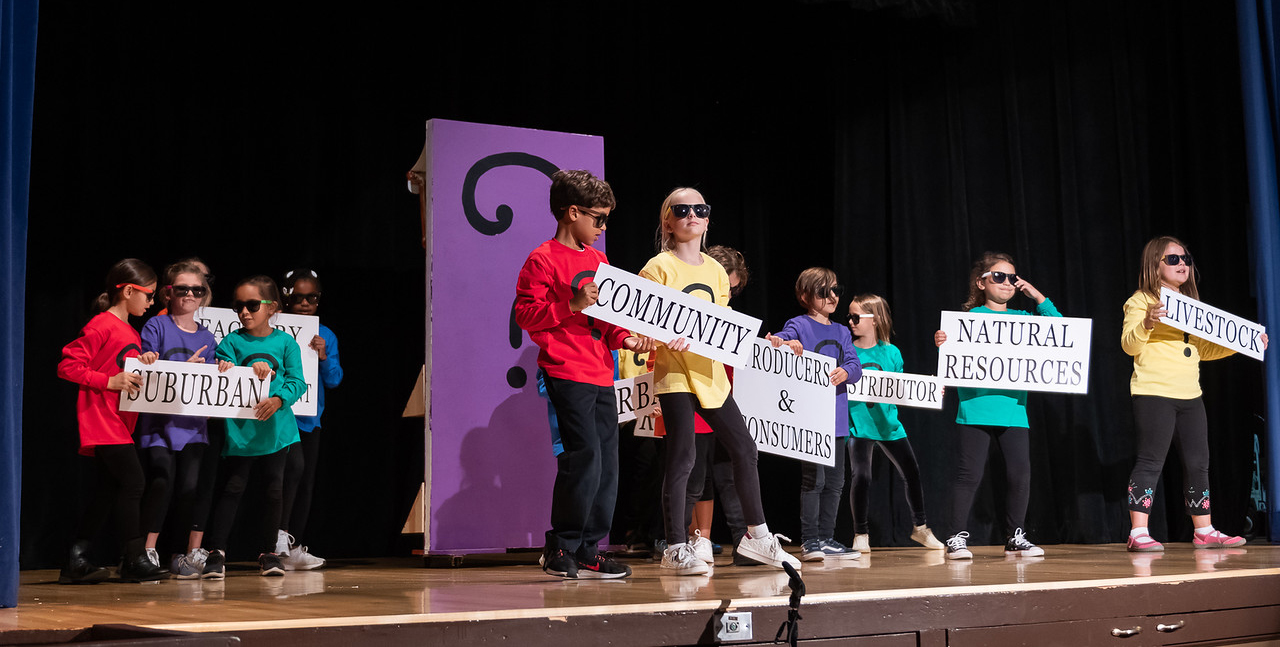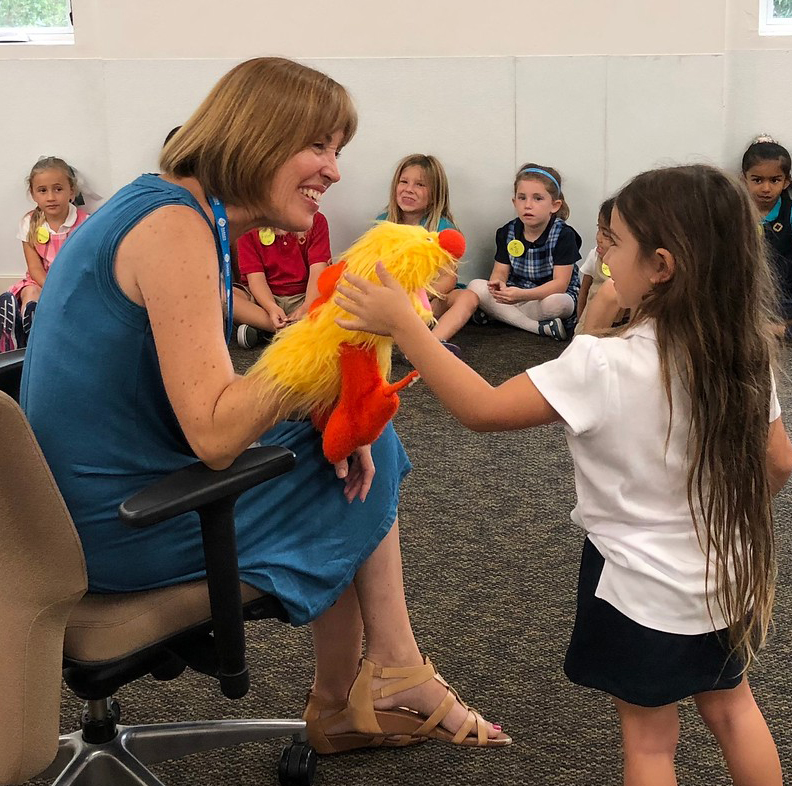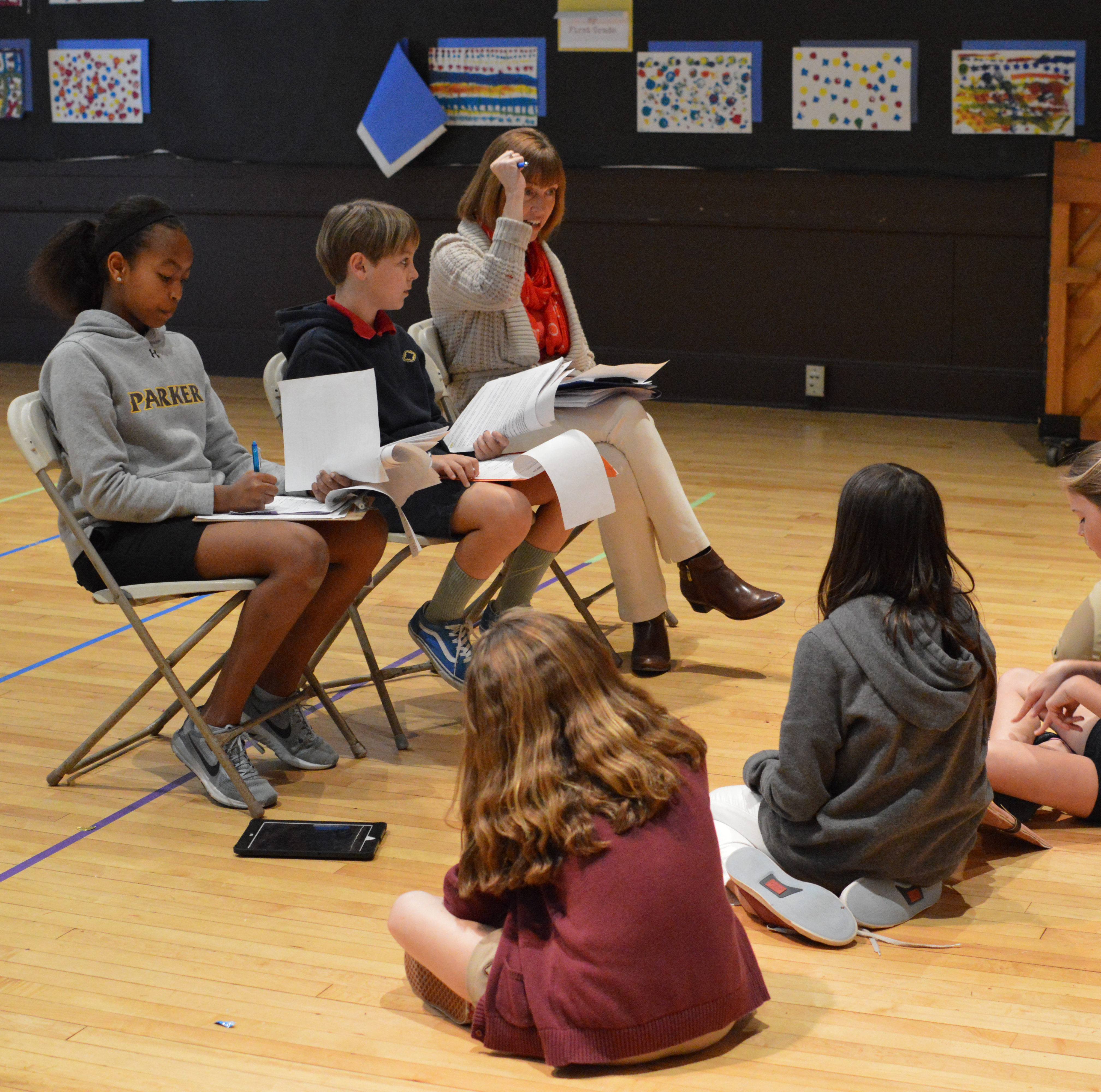 Lower School students learn more than the power of the imagination in Letty Robinson's '78 drama program, from learning the first stages of puppetry in Junior Kindergarten to learning to create their own play productions in Grade 5, students leave Lower School with a breadth of knowledge and experience that makes them into leaders.
"The real magic happens behind the scenes and in the classroom," says Letty. "I love watching a shy JK student come in on their first day of school and grow to become a confident fifth grader who knows about stage design, stage presence, and teamwork."
Letty, an alumna of Parker, Class of 1978, started her career at the School more than 35 years ago. In her first years she helped choreograph the Upper School plays. When a position opened in the drama department at Lower School, Letty saw the opportunity to fulfill a personal dream of creating a different kind of drama program.
"I told the headmaster at the time I would only take the position if he allowed me to create a whole drama program at the Lower School—that was my dream," said Letty.
To this day, Letty has written countless plays and cultivated a program that speaks to the heart of every grade. Some of Letty's plays have become Parker traditions that even the high schoolers look back on fondly.
One tradition, loved by all students, is the appearance of her fluffy yellow puppet companion with an orange nose "Mooshee," on the first day of drama class in Junior Kindergarten. Letty received Mooshee from her mother as a Valentine's gift while she was studying puppetry in college.
"I knew from the very beginning that Mooshee was the perfect solution to help the JKers on their first day of real school," remembers Letty. "When Mooshee shares with students that it is his first day too and he is also nervous like them the students instantly identify with him and want to comfort him."
This unique role reversal has helped countless JK students get through their day. Mooshee is a great tradition at the Lower School and many older students still ask how Mooshee is doing. In fact, the Upper School graduating class of 2011 asked Letty to be their graduation speaker and if she would bring Mooshee too.
"Seeing the joy they experience when their plays come together and knowing how hard they worked together to get it done brings me joy as a teacher and proud of the work we do at Parker."
Letty Robinson '78
With a straight face, Letty told the seniors that the magic of Mooshee was for the JK and SK students only and he wouldn't be able to make it. Of course, she brought him.
"You should have seen the students light up when I brought Mooshee out at the podium," says Letty. "The magic of Mooshee stayed with them through all these years."
Lessons of confidence begin when students first enter Parker in JK. When students get to Grade 5, they take on one of the biggest projects for their grade, the environmental plays. A project partnership between the Grade 5 classroom teachers and the Design Team teachers (library, design, science, drama, art, and music) students conceive, write, compose, cast, direct, produce, and prepare all props and technology support for their productions.
"The whole process is really exciting to watch," says Letty. "To hear them use the same stage and acting terminology I used with them in earlier grades reassures me that I made an impression on them."
"Seeing the joy they experience when their plays come together and knowing how hard they worked together to get it done brings me joy as a teacher and proud of the work we do at Parker."