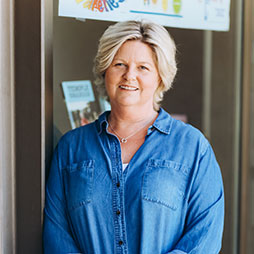 Last Friday, thanks to the wide assortment of delectable treats prepared by numerous parent volunteers, the Parents Association hosted an appreciation breakfast for all our Middle School and Upper School staff and faculty. We received rave reviews and many notes of appreciation. Thank you to all the parents who contributed to and volunteered for the event. It is a perfect example of another event that is only made possible thanks to all our amazing parent volunteers.
As we look forward to our next big event, the Country Palooza Gala, we will once again be looking for volunteers to help that evening.  Please reach out to pa-galachair@francisparker.org if you are interested in helping with check-in, premium silent auction, or check-out. It really takes "a village" but it is such a great way to meet new friends from all divisions.
I hope you all have a wonderful, restful mid-winter break and perhaps spring will finally arrive in the coming weeks.
Warmly,
Marilyn Tobin