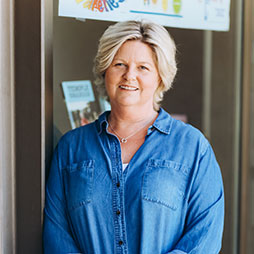 Happy Spring! It seems that as soon as spring hits, school activities catch speed for a mad dash to the end of the year. Currently, our Grade 8 students are out on their Discovery Trips and many of our seniors will be embarking on last-minute college visits to make that exciting final decision before May 1. It is hard to believe how fast the year has flown by!
As we look forward to summer, the Parents Association is already planning and gearing up for the next year. Later in the month, you will see opportunities to volunteer for room parents/grade representatives and I hope many of you submit your names. It is a great way to be involved and meet other parents in your grade level.
Have you gotten your Country Palooza ticket yet! Got your boots ready? It is almost here.
We look forward to the fabulous evening planned by Gala Chair Erik Keskinen and his tireless Gala Committee. Now is the time to get your ticket if you have not already. Also, we are still in need of Gala volunteers for the night of the event. Please contact pa-galachair@francisparker.org if you are interested in volunteering.
Warmly,
Marilyn Tobin