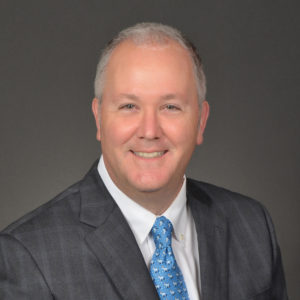 by Board Chair Robert Gleason
As the 2018-2019 academic year–Francis Parker School's 107th–draws to a close, it is a natural time for all, including your Board to Trustees, to reflect on all that has been accomplished over the year. In my first note to you this year, I outlined the Board's three main responsibilities as the guardian of the School's mission. For this final note, my "year in review" highlights are organized around those themes.
First, the Board oversees the creation and implementation of a vision for the School's future. That work is manifested in the strategic plan, and the latest manifestation of those planning efforts is the recently-completed Heart of Campus project. Below are the remarks I made as we opened the Student Life Center and parking garage:
Occasions like this should start and end with acknowledgments to all who made the day possible. There are many among us today to whom I want to extend a heartfelt thank you for their vision, efforts, and financial support.
First, my sincere thanks to the students, parents, and faculty, and staff. More than any, you have been asked to exercise patience and understanding so a gigantic hole could be dug right in the middle of campus, and then while we ensured that the project was not only completed but completed safely and properly. Please know how grateful we are to all of you for enduring this inconvenience and we know you will soon discover that it – like so many good things in life – was worth the wait.
To my former and current Trustee colleagues, especially former Chairs Jeff Silberman '75, Kathy Purdon, and William Jones – thank you for taking on this bold vision, and all the work you knew it would entail, knowing that in the end, it would truly transform the student experience. You committed countless hours designing, reviewing, discussing, and supporting this most recent phase of the Linda Vista Campus Master Plan.
That Master Plan was set in motion nearly twenty years ago. We cannot gather today without acknowledging and thanking prior generations of Board leaders and other members of the Parker community for launching a multi-decade plan to transform our two Campuses.
The first phases of that Master Plan were dedicated to academics and the arts. The resulting state-of-the-art facilities have been enjoyed and appreciated by all of us here today for the better part of our entire Parker careers.
With that foundation, the opportunity to continue to redevelop – and redefine – this campus is ours.  This Heart of Campus project is phase seven of our long-range plan, and it will positively impact the student and faculty experience for years to come.
But it is not just a tremendous improvement in its own right. It also unlocks the potential for future phases of campus enhancements that will focus on the health, wellness, and physical education of our students. Those improved and enhanced athletics facilities will allow future students to even better live with a "healthy mind in a healthy body." When combined with prior phases and the project we are dedicating today, Parker will truly have the facilities it needs to best fulfill its mission of nourishing the mind, spirit, and body of its students and preparing them to make a meaningful difference in the world.
Finally, we must thank all of the donors to the Heart of Campus campaign. Without your generosity, we would not be here today to open these transformational spaces. On behalf of everyone in the Parker community today and the generations of students yet to come, thank you.
The Board is also in the midst of a two-year process to make sure that the School has the right governance structure in place to carry out the strategic plan. The Committee on Organizational Structure, led by Patsy Marino, is tackling the work necessary to assess the School's current governance model and Board composition and committee structure to develop recommendations that will ensure the School is best positioned for financial and organizational sustainability. Look for more from their efforts in the coming year.
Second, the Board ensures the School has the resources it needs to succeed. We do that first by adopting a budget that is prudent but also allows us to live our mission and fulfill the objectives of the strategic plan. This year, we again adopted a zero-based budget that maintains the highest quality educational experience for our students, strengthens the ongoing investment in the professional growth and excellence of our faculty and staff, increases the funds dedicated to financial assistance, and bolsters our reserves to increase financial security, all while ensuring that a Parker education remains as accessible as possible. The resulting tuition increase of 3.3 percent was the lowest in the last five years.
Because it costs nearly $3,000 more to educate every Parker student than the cost of tuition, the real margin of excellence for us – as for most independent schools – is philanthropy, and I am exceptionally pleased that the culture of giving continues to grow at Parker. Last year, overall parent participation neared 90 percent, with every single class from JK through Grade 6 having 100 percent participation! We are hard at work to continue to make advances on those figures for the current year that closes on June 30. If you haven't yet made a gift this year, please do so today. Every gift truly matters, regardless of amount.
This year, we also saw incredible advances in our annual giving efforts. The Day of Giving (thanks to Co-Chairs Kristie Diamond, Erik Keskinen, and Jeff Von Behren '90) and Gala (with Chair and Lip Sync Champion Erik Keskinen) combined to raise over $1.2 million net of expenses for students and faculty, both breaking all previous records. And our recent Alumni Day of Giving (thanks to our hard-working Alumni Relations Committee, under the leadership of Caroline Wohl '86) saw over 250 alums raise over $72,000 toward our Head of School Scholarship Program.
As a reminder, the Head of School Scholarship Program was established through the extraordinary generosity of Karen and Jeff Silberman, whose $1.5 million matching gift will ensure that all qualified students have access to a Parker education. The program is already making a difference – this year's five amazing scholars will be joined by 12 more in the coming year! I would be remiss if I didn't remind you that all gifts through June 30 will be matched dollar-for-dollar!
There are two final items in the area of finance that bode well for Parker's financial sustainability. I am very pleased to report that our endowment has risen to over $33 million, tripling over the last seven years, thanks to the generosity of our community and the sound advice of our Investment Committee, led by Tom Chapman. And we once again received a clean audit for both our financial statements and our 403(b) retirement plan. Thanks to our Finance Committee, chaired by Sue Lester, and Audit Committee, chaired by Randy Clark, for their roles in ensuring that result.
Third, the Board selects, supervises, and supports the Head of School, Kevin Yaley. This year, the Board updated its method of evaluating his performance by adding strategic goals that align with the most pressing needs outlined in the strategic plan: Parker's upcoming accreditation, evaluation and improvement in our academic program, campus growth and enrollment management, facilities planning and funding, completion of the Heart of Campus project, and enhancing the School's long-term financial strength and resilience. By any measure, he is exceeding expectations and we are grateful that Kevin continues as our 12th Head of School, currently completing his 9th year in that role.
Finally, a few updates about members of the Parker community serving our beloved School. Last month at our annual Trustees Luncheon, I had the privilege of bestowing upon Jennifer and Jimmy Anklesaria the Henry F. Lippitt II Award, Parker's highest honor granted to an adult for exemplary service to our School for the cause of excellence in education. Both Jennifer and Jimmy have a deep history of sharing their time, talent, and treasure with Parker. Jennifer has volunteered wherever asked but has made especially meaningful contributions to History Day, helping propel it to one of the top programs in the country. Jimmy served tirelessly on the Board of Trustees from 1999 through 2011, including serving as Board Chair. Although their three children have now graduated from Parker, Zubin '10, Jasmine '14, and Avi '18 continue the family tradition of supporting the School.
At our Annual Meeting this week, we were pleased to re-elect to the Board of Trustees Randy Clark, Graeme Gabriel, Ted Kim, and Mary Taylor and to elect and welcome as new Trustees Dr. Jeannette Aldous, Estela de Llanos, and Samir Singh '96. We also announced the election of Kristie Diamond as Secretary and Sue Lester as Chair-Elect. Congratulations to all and thank you for your willingness to serve Francis Parker School. I look forward to working with them and all the Trustees during the coming second year of my term as Board Chair.
On behalf of my colleagues on the Board of Trustees, I offer my best wishes to all for a wonderful summer. To those whose time at the School is drawing to a close, we celebrate all that you have accomplished, wish you good luck in your future endeavors, and most especially thank you for enriching our community during your time here. You will always have a home at Francis Parker School.