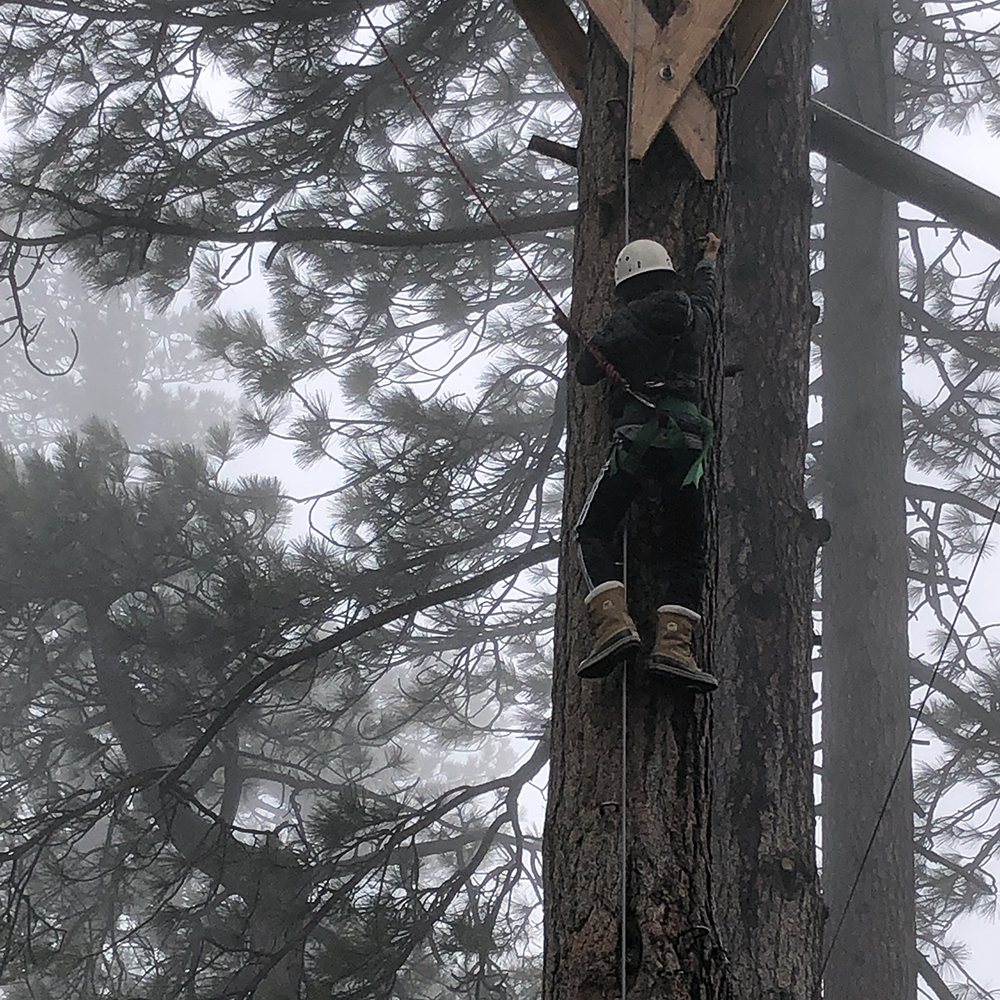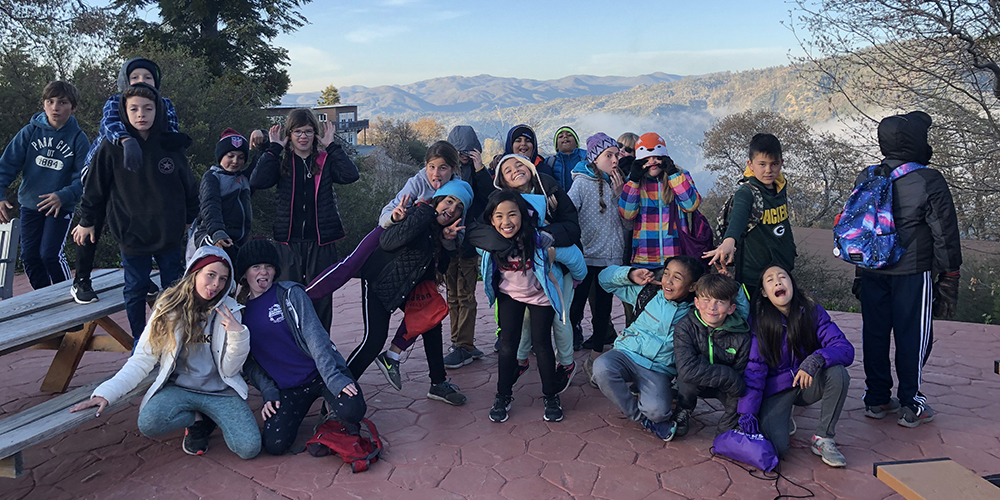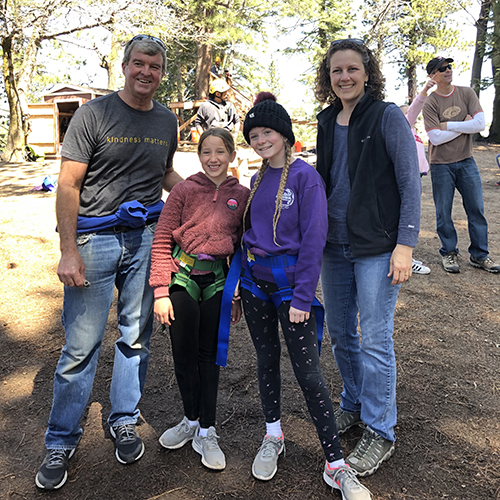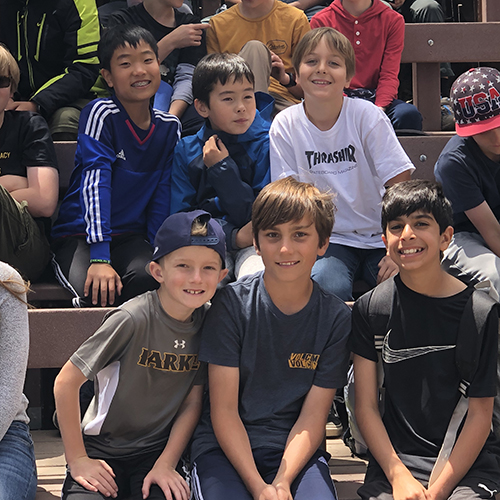 by Head of Lower School Dr. Bob Gillingham
We often talk about assessment on the Lower School Campus, striving always to understand and meet students' needs. However, in our years on this beautiful Campus, we've all come to realize that assessment comes in many, sometimes unexpected forms.
Recently, I had the privilege of traveling to the San Bernardino Mountains with Heather Gray, our Associate Head of Lower School, to visit our fifth-grade students at the Pali Mountain Institute. This beautiful camp, nestled in the heart of the forest above Running Springs, has served to initiate or reacquaint our fifth graders with the astounding beauty of the outdoors sans screens or electronics of any form. They visit for three days and two nights, hiking, observing, experimenting, and enjoying nature.
We were anticipating very cold conditions when we arrived, but it turned out to be a beautiful day. We met up with fifth-grade teachers David Ries, Tara Bussey, and Theresa Tran and immediately ventured out to see the students in their organized activities. Finding one group discussing an environmental topic in an open-walled hut perched on the side of a lovely tree-lined valley, we immediately noticed the students' engagement with an instructor who was clearly elevating their thinking. Following that teacher's inquiries and prompts, the students provided remarkable insights about the things they had seen and experienced to that point in the day.
We left that group, hiking along a stunningly gorgeous trail where only 12 years earlier there had been devastating fires. The recovery work and forest-thinning had restored much of the magnificence to the area, and we took it all in as we traveled to the ropes course.
Arriving there, we were greeted with cheery smiles and hellos as the students waited in line for a variety of climbing adventures. Over the years, we had seen any number of groups visit this same area, and the activity has always given us unique insights into boys and girls we thought we knew well. This time was no different. For one thing, virtually all of the students were involved. No one was sitting out, and everyone was trying their very best to participate… no small feat since several of the stations involved climbing up at least 50 feet, then walking on a rope from one tree to another (safely clipped into a safety rope, however). For another, the students were so very supportive of one another, and you would have thought they'd personally won the Superbowl the way they cheered each other's successes.
At some point, we realized that, despite our kind admonitions to parents that they can't imagine how their children will turn out at Parker, we had somehow done the same. There was the student who never seemed to be focused in the classroom, eagerly and precisely navigating every climbing element. And there was the child, always reluctant in P.E., never wanting to take any risks, scaling a giant cedar tree.
As a measure of our collective success in providing environments and opportunities for our students to grow and thrive, this forest setting provided more than you might first think. The delightful collaboration and support included everybody, and anyone could plainly see that the students were working as a cohesive unit. Their communication, generally to support someone struggling with one of the climbing elements or to congratulate each other on their triumphs, was heartwarming. And their problem-solving unfolded right before our eyes as seemingly impossible climbs were nevertheless achieved through critical thinking, grit, and an abundance of flexible thinking.
We speak often of 21st-century skills and how to assess them in our students. For me, it's easy… just take 'em to the forest!