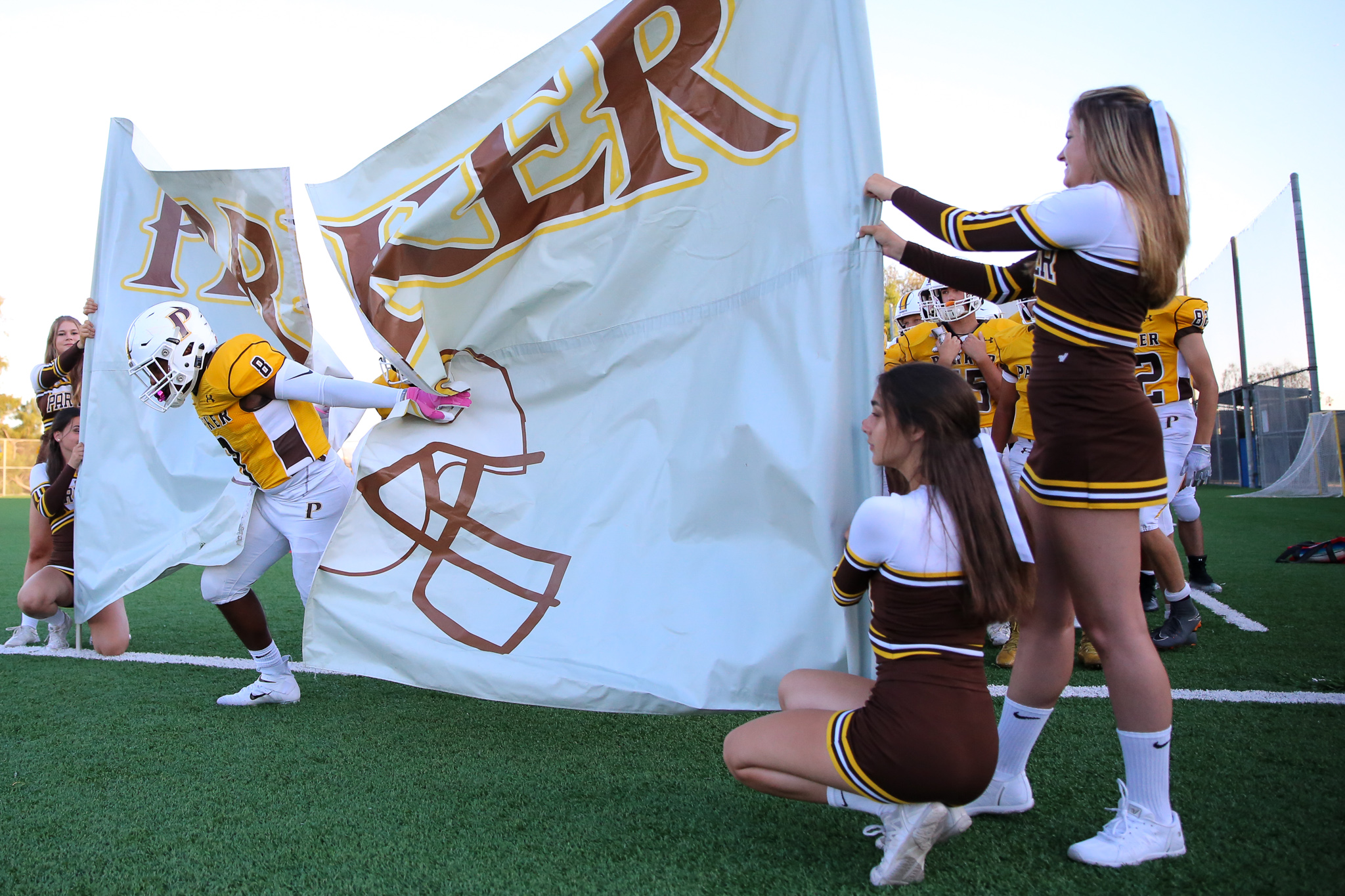 A hurried comeback attempt fell short last Friday night as the Parker Varsity Football team dropped its opening game, 13-7, to El Cajon Valley at Lauer Field. Unforced turnovers were the difference in a closely-contested game.
Running back Trevor Brokowski punched in the lone touchdown for the Lancers.
Parker will face Santa Fe Christian at 7 pm. Friday at Lauer Field. For more images from the game, see the gallery below.