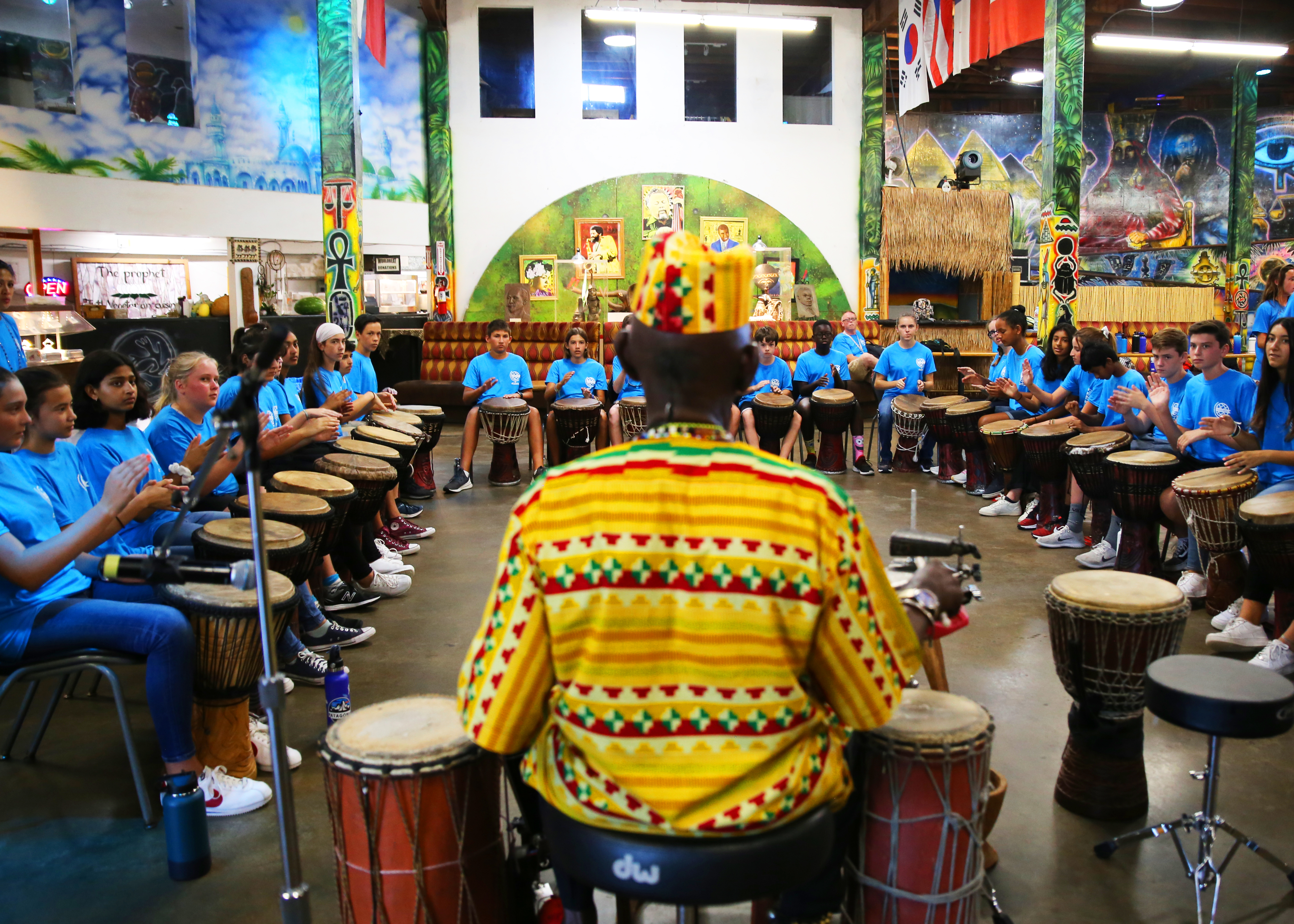 Grade 8 students make connections through neighborhood engagement 
By Matthew Piechalak
"This is a community with a lot of pride, and we need to build respect in a hospitable and responsible way," Parker Director of Community Engagement Kevin Dunn tells Grade 8 students packed into the Lawrence Middle School Commons. 
It's the second day of the new school year and the students are already discussing important issues–a vital jumping-off point for their final year of middle school. In Grade 8, Parker students shift their grade-level theme from "community" to "global." Their learning will culminate next spring with the annual Discovery Week when they will take trips abroad to enhance their global education.  
For the next three days, the students will be active in the Linda Vista community through community service at the Linda Vista Recreation Center (as well as a park in Mission Heights), a bus tour of the neighborhood, a Linda Vista resident panel, and exposure to the cultural cuisines present in one of San Diego's most diverse, yet socioeconomically distressed neighborhoods.
The community engagement pieces are new this year and were put in place to build upon the existing program, which annually features a trip to Balboa Park's WorldBeat Center–a culminating activity this year to have the students experience various cultural traditions likely different from their own. Following the events, students in small groups are tasked with producing a reflection piece on their learning and experiences.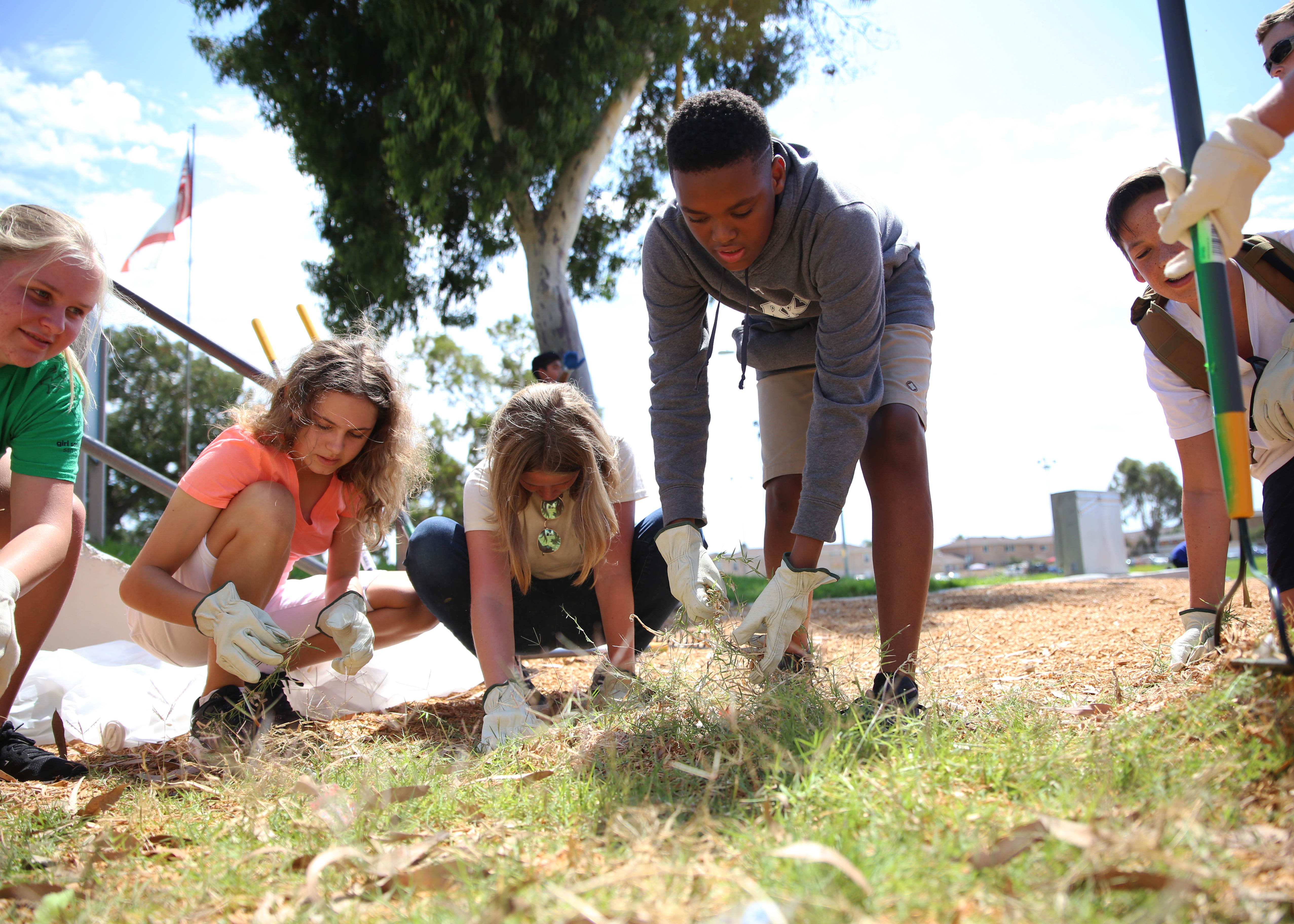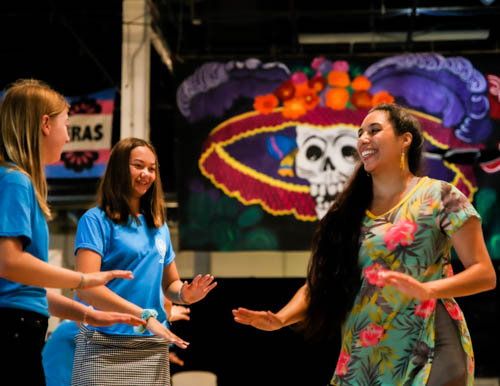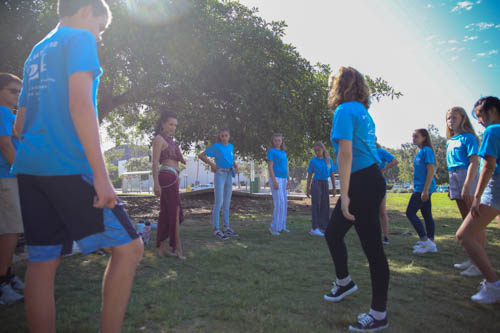 The curriculum is a perfect example of Parker's focus to enhance student learning through unique experiences. 
Prior to leaving Campus, the students need to first garner an understanding of the year that lies ahead. Gathered together, students hear from their teachers and watch a news clip intended to educate them about Linda Vista, a neighborhood originally built by the military and a community avid about preserving its unique cultural fabric. 
"Why might we do this work?" Teacher Christi Cole asks the students. Student responses include "learn more about the community" and because "most of us haven't been around there." 
As the students split up, grab their sack lunches, and head to the buses, teacher Jeremy Howard reminds the students, "you are all going to a foreign country in the spring. Here we have a wonderful experience so keep that positive attitude you have."  
Exposure to Linda Vista was an important way to begin the year, Christi recently explains. 
"It was an opportunity to build relationships with our community and encourage the feeling of being a part of, rather than separate from," she says. "Most residents don't see Parker as part of the community, so finding ways to build that relationship is beneficial for all." 
During their reflection presentations, many students commented that they had never been in any of the stores in the town center and had never eaten at the neighborhood restaurants, Christi says. 
"Even if this exposure encourages them to visit a store once or twice during the year, we are slowly building our relationship with the community," she said. "As they learn what it takes to build community relationships, they can take that and use it to think about how to build global relationships."