In its first season as an official school team, Parker Speech and Debate has been finding great success.
On Jan. 11, 18 Parker students competed in the San Diego Imperial Valley Speech League's tournament at Canyon Crest Academy.
Alec Sheres and Mark Rifkin, both Class of 2022, received medals for finishing 3-1 in Public Forum, while Jayna Wadhwa and Trevor DePodesta, both Class of 2022, also received medals for finishing 3-1 in Parliamentary Debate.
Prior to the new year, at the La Costa Canyon High School Winter Classic, the team competed against experienced, established teams from as far away as Las Vegas and Northern California.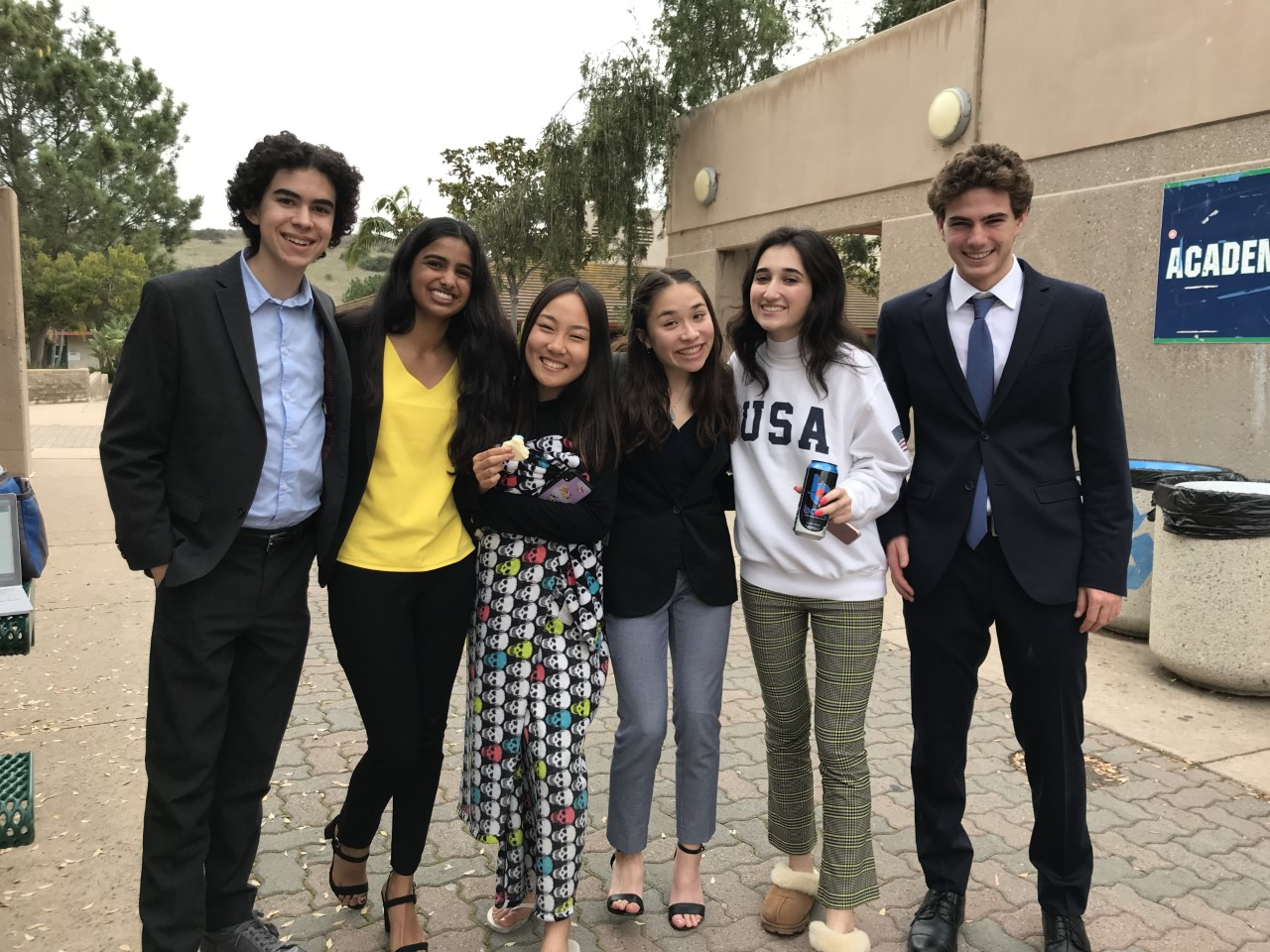 Jayna and Alec advanced to the quarterfinals in a field of more than 40 teams. Jayna was awarded a special third place speakers award (based on speaker points given by judges) among a field of more than 80 students.
Sophia Epley, Class of 2021, advanced to the octofinals among over 40 competitors. 
Jayna and Trevor also advanced to the semi-finals in Impromptu with Trevor also making it into the semi-finals in Extemporaneous.
  
Overall, Parker had two Parliamentary Debate teams (Carly Kalunian/Allie Zhao and Jayna/Alec), one Lincoln-Douglas debater (Sophia) and two speech competitors (Jayna in Impromptu and Trevor in Impromptu and Extemporaneous).