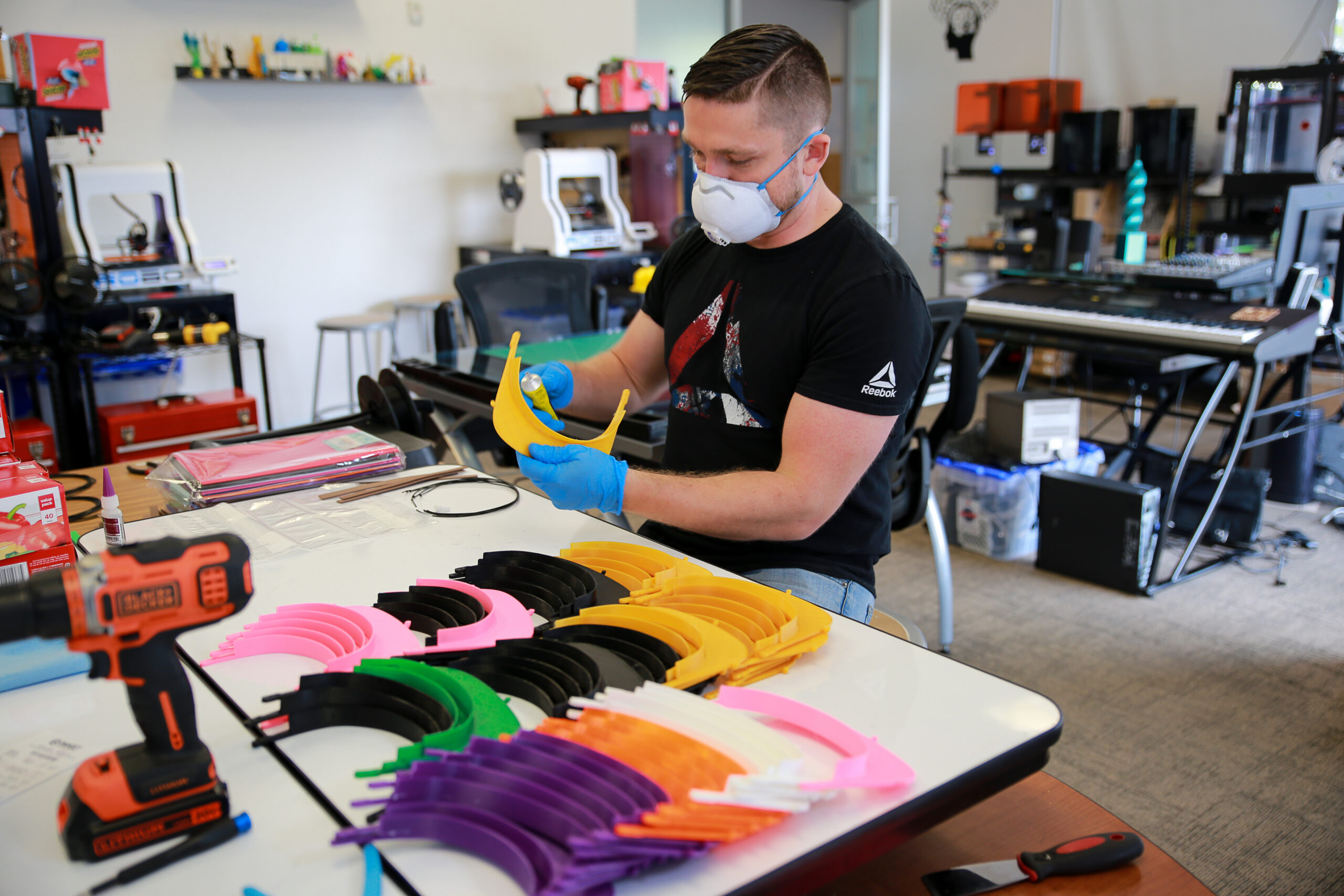 School partners with local government, healthcare providers to create face shields
By Matthew Piechalak | mpiechalak@francisparker.org 
Francis Parker School is joining a local effort to provide personal protective equipment (PPE) for healthcare workers in San Diego, who are in desperate need to protect themselves as they continue their daily task of fighting the COVID-19 pandemic. 
The School has partnered with the City of San Diego, Scripps Health, Kaiser Permanente, the San Diego Library Foundation, and the San Diego Library, and will begin weekly production of 300 PPE face shields using the 3-D printer in Parker's Design Lab, as well as 3-D printers at the San Diego Public Library.
The effort was spearheaded by Parker Science Department Chair Denver Guess. 
"Francis Parker School is excited to partner with the city and local medical institutions to produce and donate needed safety equipment," Denver said in a statement released to the city on Thursday.  "Our namesake, Colonel Francis Parker, once said, 'the needs of society should determine the work of the school'. In this crisis, it is an honor to be able to play a small part in making a meaningful difference in our community."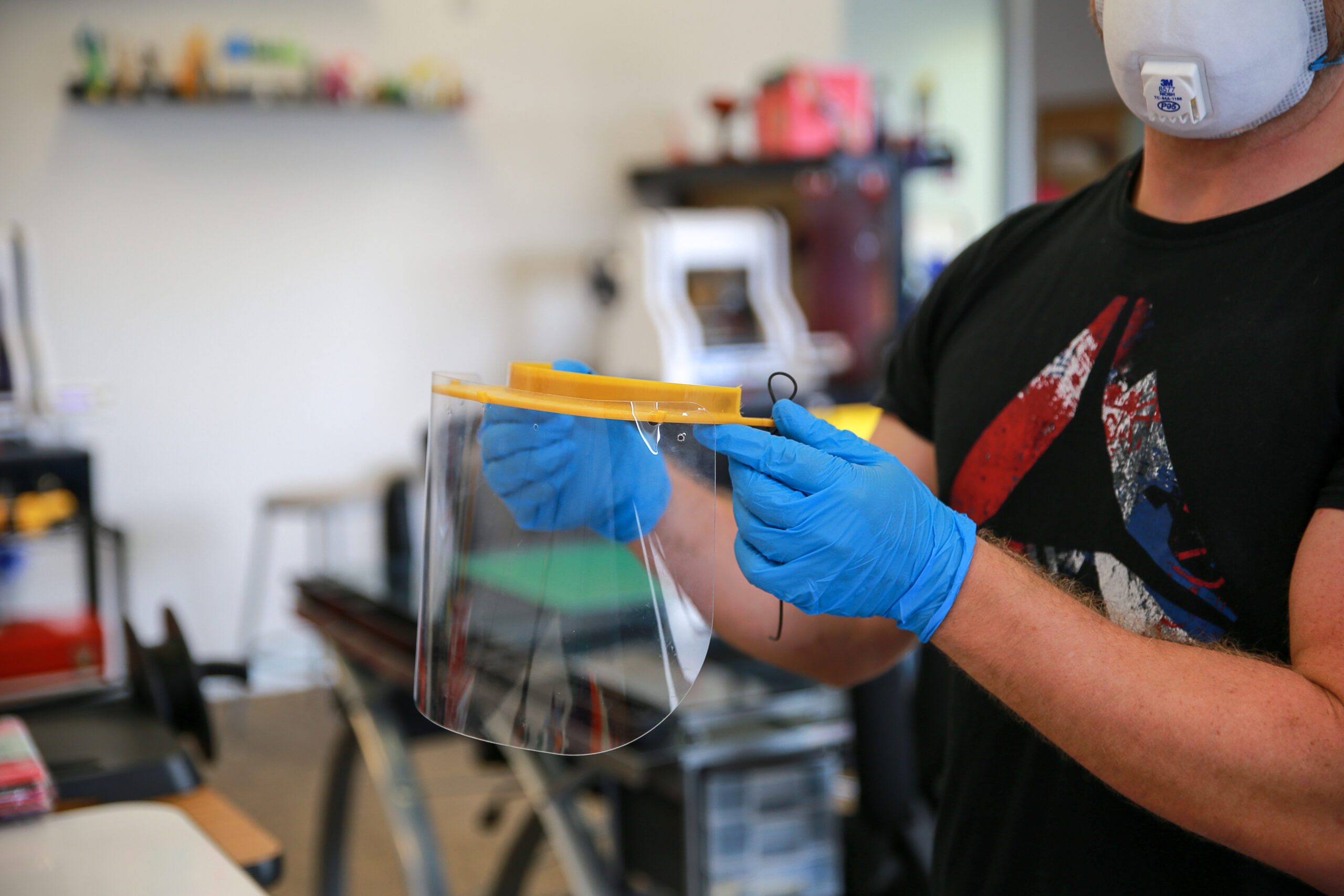 In mid-March, a pediatrician at Scripps Ranch–the mother of two former Parker students–reached out to Denver to inquire if the School's Science Department could donate any PPE equipment to their medical team.
In the process, Denver was connected to the Scripps' supply chain manager. 
"He referred me to a 3-D printed medical face shield designed by Budmen Industries to see if we could produce this equipment in the Francis Parker Design Lab," Denver says.
Using the design as a starting point, Denver reengineered the shield to work with alternative materials on-hand.
Denver stresses that what he has created is not an N95 mask or a ventilator, but a face shield. It is constructed of a thin, plastic screen akin to an old projector transparency that attaches to a 3D-printed Polylactic acid (PLA) visor. An elastic cord holds the shield in place around a person's face.   
The face shields have been crafted under the highest of sanitary conditions.
Denver has been the only person inside the School's Design Lab, which was previously professionally cleaned. After setting aside his personal belongings like keys and cell phone, he takes his temperature and logs it into a book. Once confirming it is in normal range, he uses hand sanitizer and puts on disposable gloves before entering the lab. 
The face shield design was tested and approved by medical professionals, and should not be attempted with home printers, Denver stresses.