School wins environmental sustainability award for second consecutive year
By Matthew Piechalak | mpiechalak@francisparker.org 
Francis Parker School has been named a recipient of the 2020 California Green Ribbon Schools award, the California Department of Education (CDE) announced Wednesday morning. 
This is the second straight year the School has been named a Green Ribbon School–last year Parker was awarded Silver Level and this year attained Gold Level.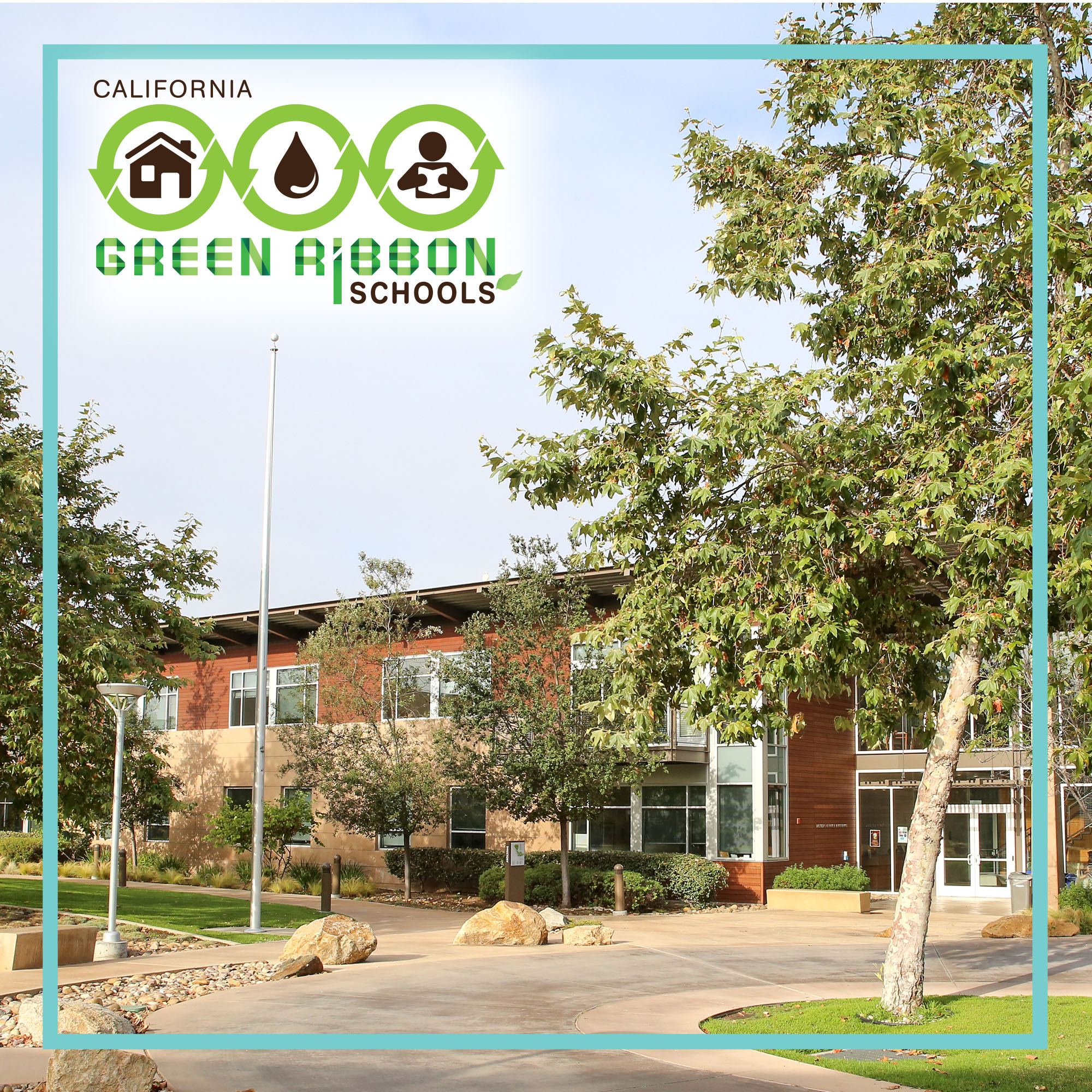 In April 2014, Parker created a Sustainability Action Plan that set a 10-year goal of being recognized as a leader among K-12 schools by 2024, says Parker Director of Risk & Asset Management Mike Cain. 
"To have achieved this goal early is great," Mike says. "This award puts our program on the map regionally. Most people recognize Parker as a leader in education, every visitor comments at the marvel and beauty of our campuses but what is not so obvious is all of the hard work our faculty, staff, and students put in to remain committed to wellness."  
Mike is quick to point out that the award is a direct result of a student-led effort–Gabriel Jinich, Class of 2020, wrote the detailed application each year based on metrics provided to him, he explains.
"One of the most motivating reasons for environmental sustainability is stewardship," says Mike. "Society tells us that 'kids don't care' and my experience is quite the contrary. Some kids really do care and they are here at Parker." 
"I have had a great experience helping advance Parker's sustainability efforts," Gabriel says. "This initiative combines faculty and student-leaders to promote environmental sustainability projects, all within the framework of our School's sustainability action plan."
In the past 12 months, Parker has increased its environmental sustainability in several ways, including moving into the new cafeteria on its Linda Vista Campus, cutting down on a lot of physical waste, making a concerted composting initiative, and participation in post-consumer composting. Earlier this year, Mike and Gabriel also formed the School's Environmental Sustainability Advisory Council, a group that consists of 10 Parker students across grade levels. 
"We plan to centralize the activities and contributions that our students are making in our communities while teaming up with other like-minded occupants on Campus to strengthen connections and help evaluate initiatives entertained by the School," Mike says. 
Solar power for both campuses is one such action plan, but there are many other operational-level modifications currently being discussed, including showing students how to apply the 3 P's of sustainability–People, Planet, Profit–to any initiative. 
"Demonstrating and providing hands-on experience with these measures is equally as important," Mike says. 
Green Ribbon Schools is a U.S. Department of Education public engagement initiative that recognizes excellence in whole school sustainability. The CDE reviews applicant schools in California based on the following three pillars:

1) Reducing environmental impacts, such as waste, water, energy, greenhouse gases, and transportation in the areas of facilities, grounds, and operations 
2) Improving health and wellness through coordinated school health, with consideration to air quality, contaminant control, acoustics, daylighting, thermal comfort, school nutrition, and outdoors physical activity 
3) Offering effective environmental and sustainability education that emphasizes hands-on, real-world learning, civic engagement, STEM connections, and green career preparation.