Grade 9 student creates website to educate, connect peers
By Matthew Piechalak | mpiechalak@francisparker.org 
Stuck at home, Ellie Lewis wanted to find a way to educate and connect her peers, so the Parker Upper School student set out to create an outreach website for teens.
"Quaranteened" serves as a resource that students can use to learn about COVID-19 and also as a support system, explains Ellie, Class of 2023. 
"It includes almost daily [news] updates, a list of ideas for daily activities, some ways to help out the community, a link to real-time statistics from around the world made by Johns Hopkins University, and a link to the World Health Organization fund for personal protective equipment (PPE)," she explains.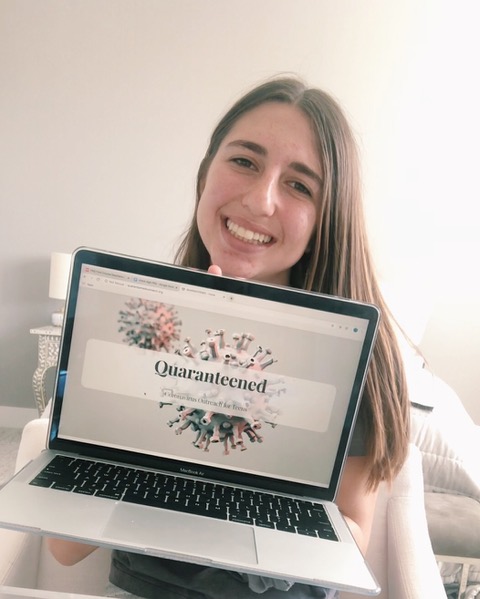 Ellie aspires to go into the medical field as an adult, and has been closely following the evolving scientific information around the novel coronavirus.
"As I was doing research I noticed that there were very few resources out there that targeted teens and coming together as a community, so I decided to make my own," she says.
Overall, the goal of Quaranteened is to keep people connected, Ellie says.
"In a time like this, students are losing so much and that's really hard," she says. "I want my website to be a resource for ideas and information, but also just an accessible place to reach out and share experiences."
While the website is intended to support students during this time, Ellie stresses that it is not run by anyone with mental health training.
"This means that if you are having problems or are suffering psychologically, you should seek help from a professional and talk to an adult to make sure you're staying healthy," Ellie says.
As of Monday, Ellie has had 600 site visits, and as more people learn about her page, she plans to add more pages with different purposes, she says.
Visit Quaranteened at www.quaranteenedoutreach.org