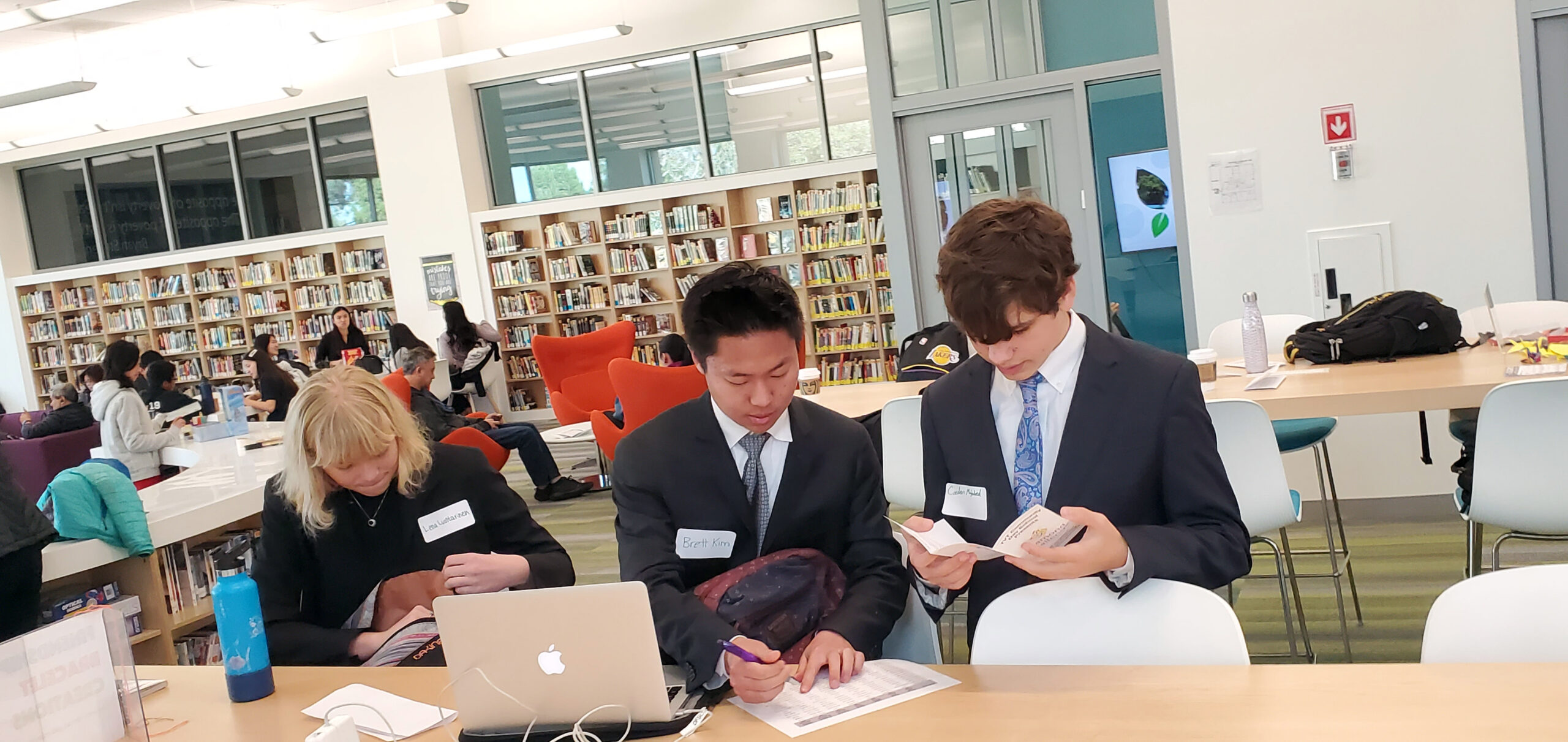 Team creates mobile app to help recent college grads
By Matthew Piechalak | mpiechalak@francisparker.org 
Three Upper School students were recently awarded first place in the Network for Teaching Entrepreneurship (NFTE) World Series of Innovation's EY Belonging Challenge.
Brett Kim, Lena Luostarinen, and Caeden Mujahed, all Class of 2021, won the prize for the application they designed, Oikku, a community-building mobile app designed to help young people when they leave college and first enter the workforce. 
The challenge tasked teams to "design a product, service, or initiative that will help make communities, governments, or companies more inclusive so individuals feel a sense of belonging." The team qualified as finalists last fall, presented their final pitch in February, and received word that they won the event last month.
"Our team was exhilarated when we won," says Brett. "There were many months of hard work and late nights that went into this project."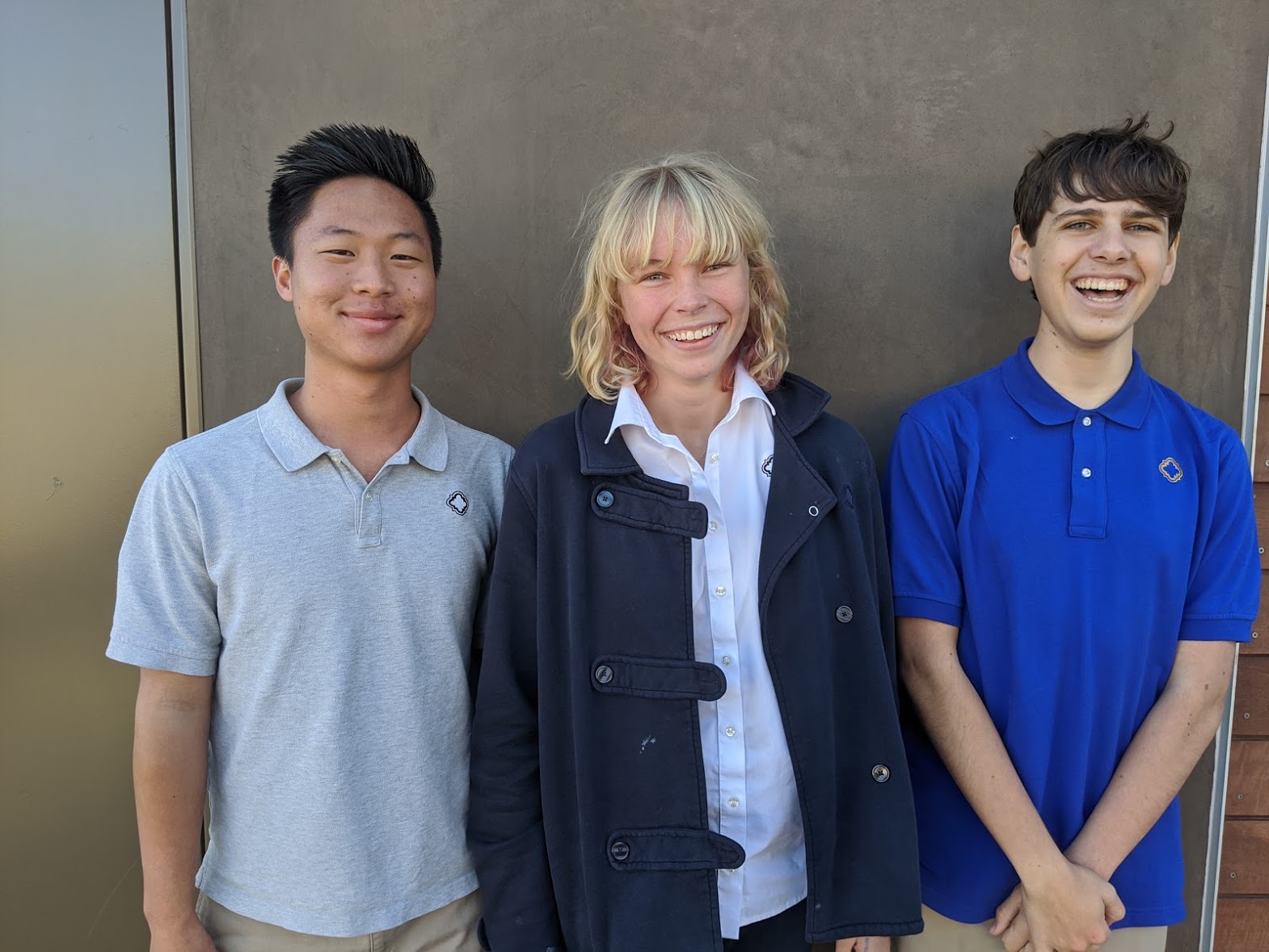 The idea began as a brainstorm on a white board, Brett says. Oikku was designed as a community-building, event-planning app meant to bring people together by connecting them with others who share "similar, unique interests." 
"Entering the workforce can be a difficult time for young adults, as they come from schools where clubs are encouraged into offices solely focused on job performance," Brett says, explaining that current interest-based options like Nextdoor and Facebook groups are targeted more toward middle-aged adults and are limited in their forum post capability. "That's why we designed Oikku. The app recommends users a series of interest-based, event-oriented group chats called communities designed for inclusion."
With the win, the team was granted $1,800 in seed funding, which they plan to use to further develop their product. They also plan to reenter the contest this year. 
"It feels validating that we came up with a concept that professional entrepreneurs believed in," Brett says. 
Overall, NFTE awarded nine winning teams of young entrepreneurs a total of $21,600 in cash prizes. The World Series of Innovation is a global online competition–the most recent of which drew competitors from 63 countries. 
"We invite young people to think big and come up with ideas for tackling the most important issue of our time: what society can do to meet the UN Sustainable Development Goals," NFTE states on their website. "Entrepreneurs and innovators ages 13 to 24 are urged to put their creativity to the test by coming up with solutions to advance the Global Goals."