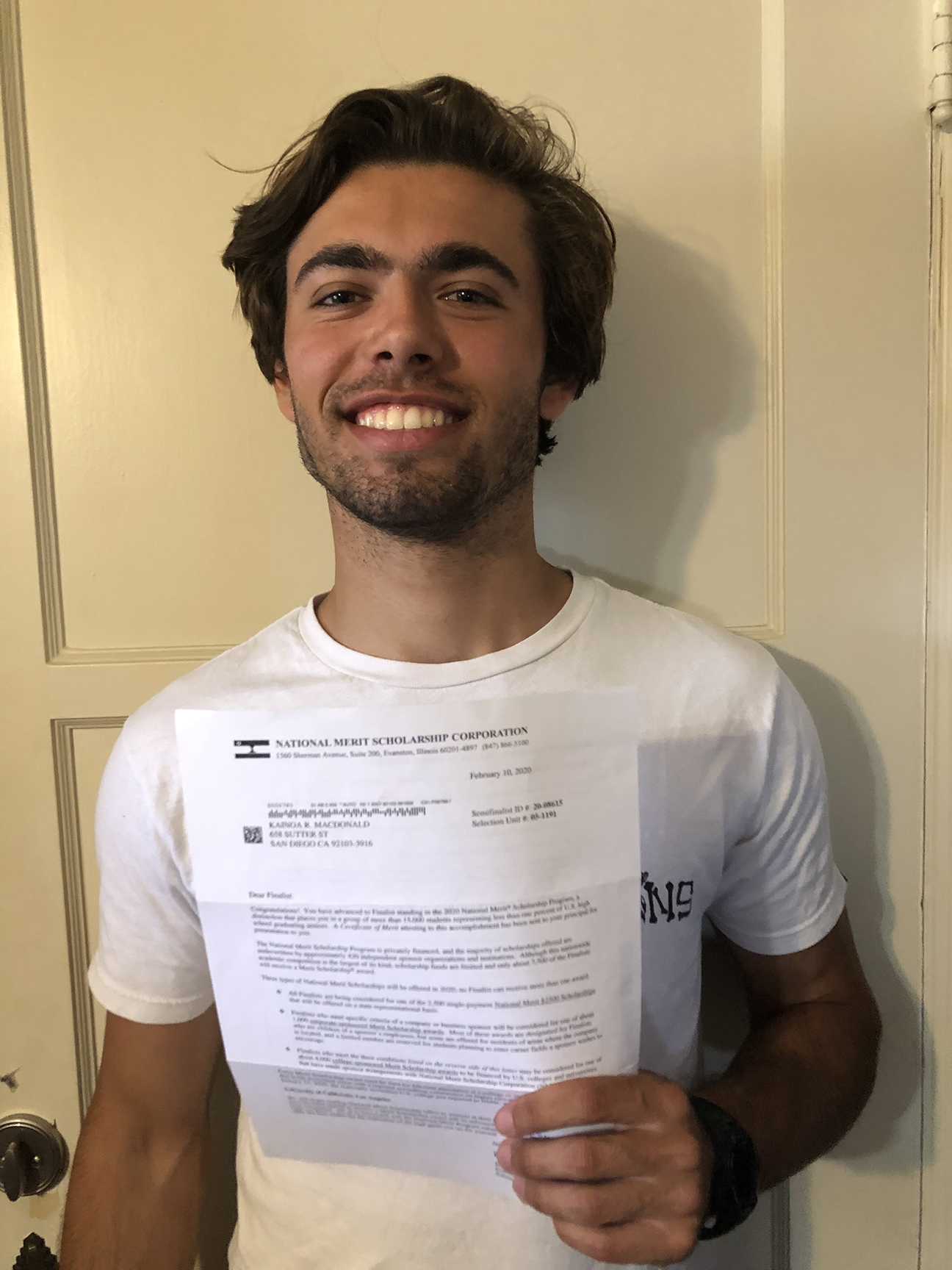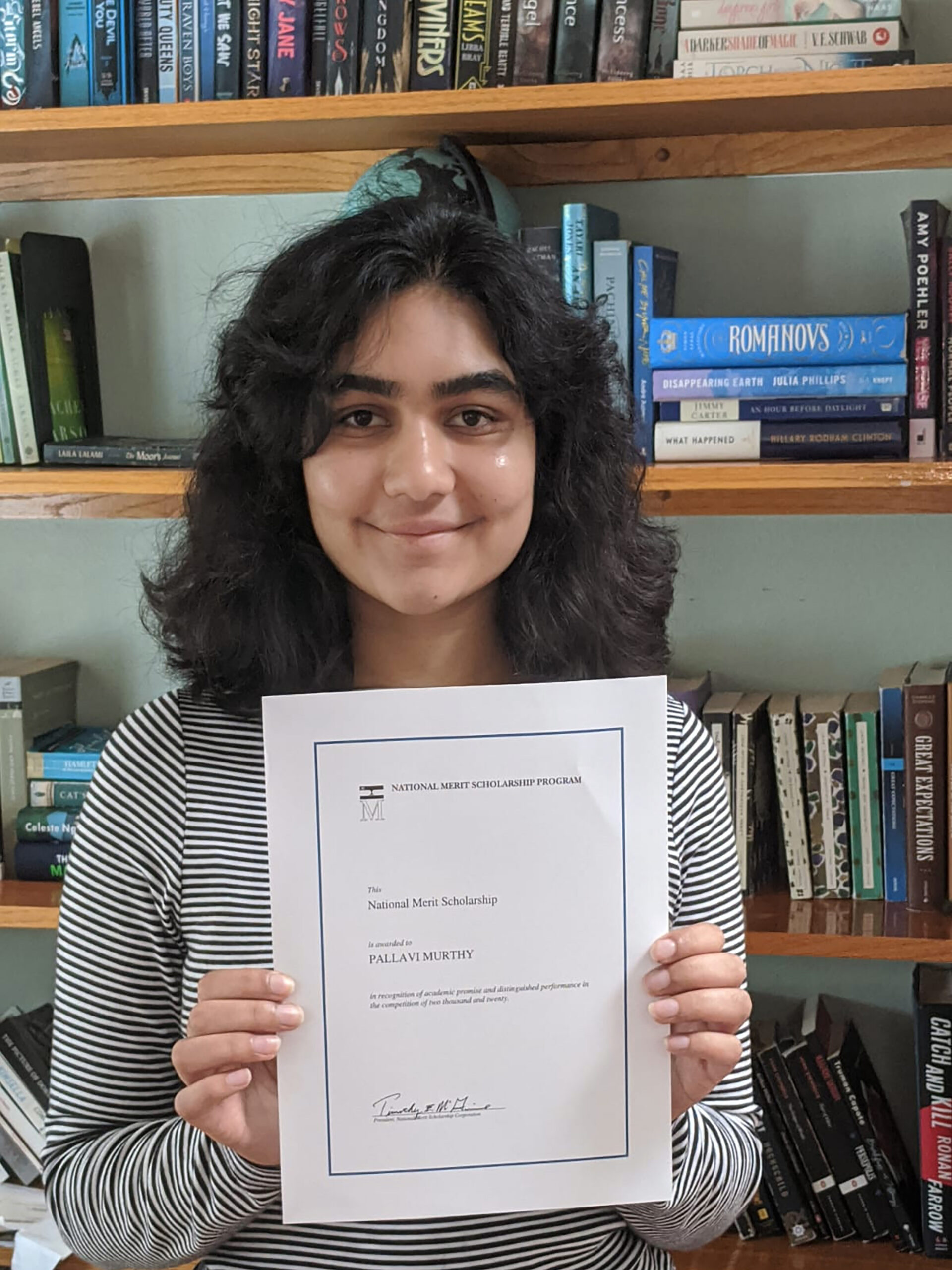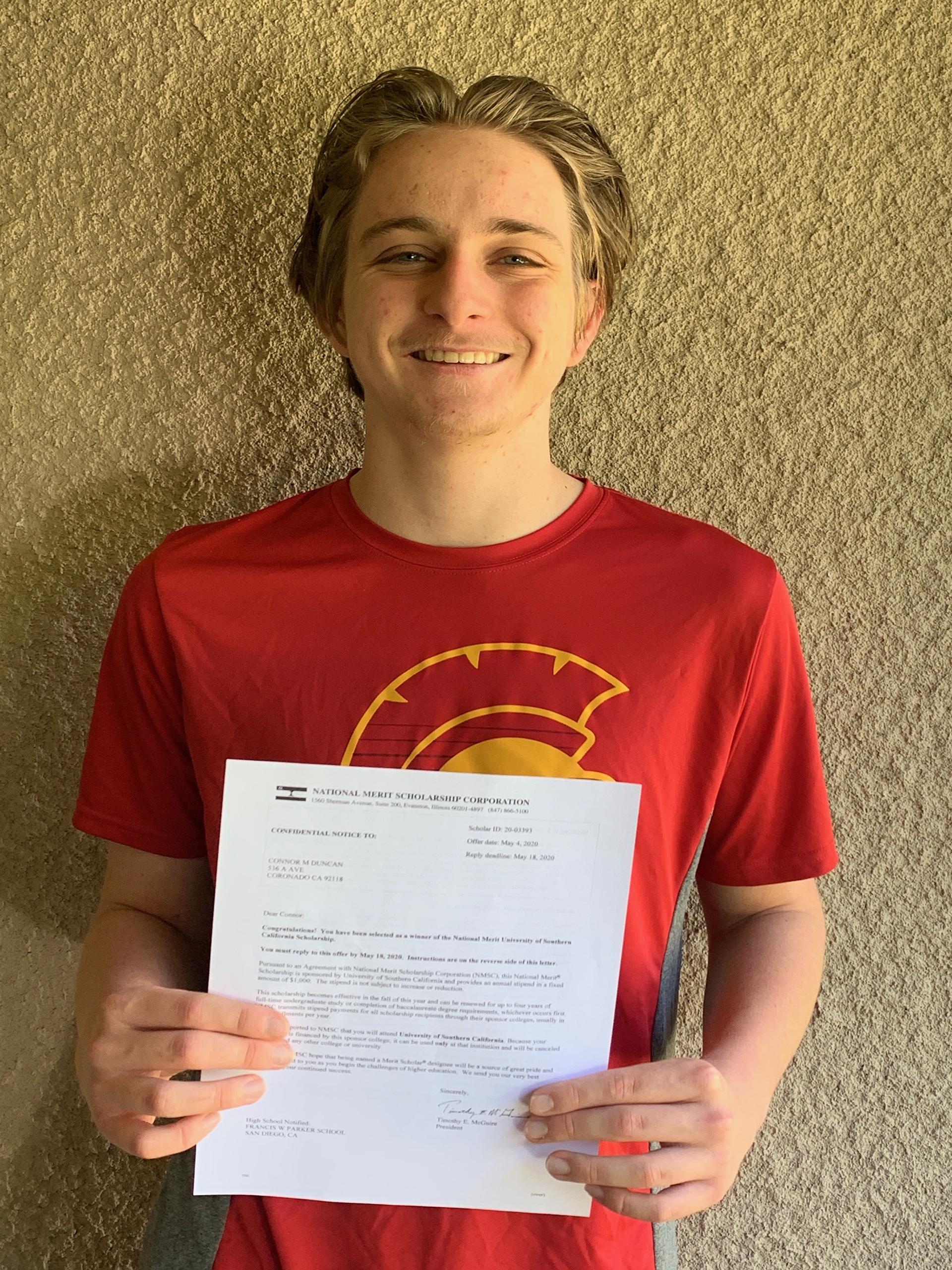 By Matthew Piechalak | mpiechalak@francisparker.org 
Kainoa MacDonald, Pallavi Murthy, and Connor Duncan, all Class of 2020, were recently selected as winners of the prestigious National Merit $2,500 Scholarship, the National Merit Scholarship Corporation (NMSC) announced last week.  
The scholarship program is an academic competition for recognition and scholarships that began in 1955. According to NMSC, approximately 1.6 million high school students enter the program each year, of which roughly 7,600 finalists are selected to receive a Merit Scholarship.  
"I'm very fortunate to receive the NM Scholarship," says Kainoa, who will attend UCLA this fall and major in Molecular, Cell, and Developmental Biology. "It will help ease the financial burden of college, which is always a big deal." 
"I'm honored to be recognized among a very talented and bright pool of candidates," says Pallavi. "I am thankful for the amazing faculty at Francis Parker who supported me in my studies." 
Pallavi is attending UC Berkeley and majoring in Economics. 
"I am especially honored to be receiving this offer because I was chosen by my university," Connor says. "It feels great to be recognized for the work I've put in to challenge myself intellectually and to know that the college I will be attending values my accomplishments thus far."
Connor is attending USC and majoring in Business Administration.
For more information, visit www.nationalmerit.org.