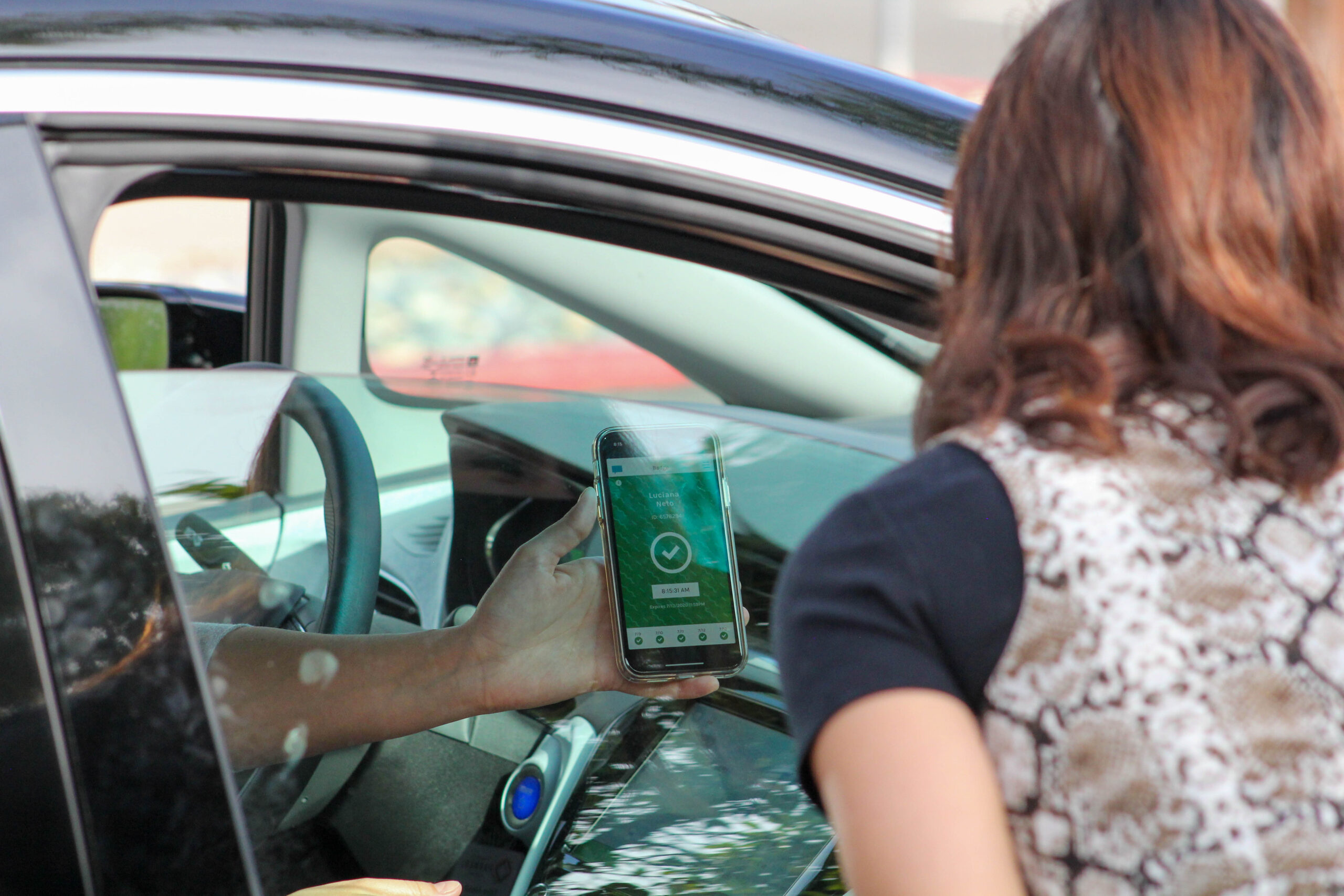 This article was first published on the San Diego Business Journal website on Sept. 9, 2020.
Private Schools Tap Tech to Return to Campus
By Fred Grier
Three of the largest private schools in the region have partnered with emocha Mobile Health to conduct daily health checks of students, faculty and staff as part of their return-to-campus plans.
The schools included Francis Parker School, San Diego Jewish Academy and Santa Fe Christian Schools, all who have contracted the company to use its platform.
Founded in 2014, Emocha is a leading public health and remote patient monitoring platform. To date, the company is serving over 300 public health departments nationwide including hospitals, health centers, and managed care organizations across the globe.
In response to the COVID-19, emocha quickly pivoted to provide a remote symptom monitoring service for hospitals, employers, and educational institutions.
"Educational institutions across the country are facing difficult questions on how to reopen schools and bring students back into the classroom in light of the COVID-19 pandemic," said Sarenka Smith, director of marketing and communications at emocha. "Emocha's platform supports schools in positioning themselves for a safer resumption of in-person classes and activities, and will continue to do so as long as there is a need."
Technology Platform
In particular, through emocha's platform the San Diego schools can track symptoms and temperature readings using a HIPAA-compliant mobile application, and its app also provides links to school resources.
Once users submit their check-ins, they are given a color-coded digital badge that indicates their "return-to-learn" status for entrance to campus.
For visitors or users who do not have smartphones, emocha has developed an on-site kiosk and web-based check-in forms. Parents will assist them in completing check-ins for younger students.
Creating a Safe Environment
Zvi Weiss, head of school at San Diego Jewish Academy said using emocha's technology will be an important part of its daily health screening procedures for all students and staff.
"As SDJA prepares to reopen campus, we've invested significantly in campus enhancements and are implementing new procedures to create as safe an environment as possible for students who choose to return when campus reopens," said Weiss. "The physical and mental health of our
students and families is our absolute top priority."
In addition to using the Emocha app, SDJA has also intensified healthy air ventilation in the campus' indoor spaces by modifying its HVAC settings to maximize outside air flow and installing UV-C germicidal lamps in all HVAC ducting and air handlers.
The school has also obtained and will be utilizing 10 portable UV-C devices for disinfecting space and surfaces in various areas of the school.
Instruction Starts Sept. 8
The Francis Parker School which serves about 1,300 students from pre-kindergarten through the 12th grade, plans to have its first day of on-campus instruction on Sept. 8.
"At Francis Parker School, our priority has always been students first. This remains a guiding force for us as we encounter and overcome challenges presented by the pandemic," said Kevin Yaley, head of school at Francis Parker School. "With the implementation of emocha, we are able to continue to deliver the highest-quality education for our students while also providing health checks for our faculty, staff and students."
As of now, there is no way to guarantee that there will be no exposure in schools. However, ensuring that sick kids and teachers stay home if they have any symptoms of the coronavirus will be an important component of risk reduction.
"Our desire is to return to campus and provide our students with a safe environment to continue their social, emotional, physical, and educational growth while also providing childcare for families so they can continue to work and help the local economy," said Rod Gilbert head of school at Santa Fe Christian.
In total, 42 San Diego County elementary schools and school districts were granted the ability to reopen. Recognizable schools included San Diego Jewish Academy, Santa Fe Christian, Notre Dame Academy and the Del Mar Union School District.
All schools that have been allowed to re-open, must offer a distance learning option for families who do not feel comfortable having students return to campus.