By Matthew Piechalak | mpiechalak@francisparker.org 
Devin Peters learned a valuable lesson on the power of fundraising this summer.
"It's easy to raise money––it's just a matter of having the incentive to do it," says Devin, Class of 2023. 
Looking for a safe and feasible community service project during the COVID-19 pandemic, Devin decided he would raise money for an orphanage. He settled on the City of Angels Children's Home in Tijuana and ultimately raised $1,815.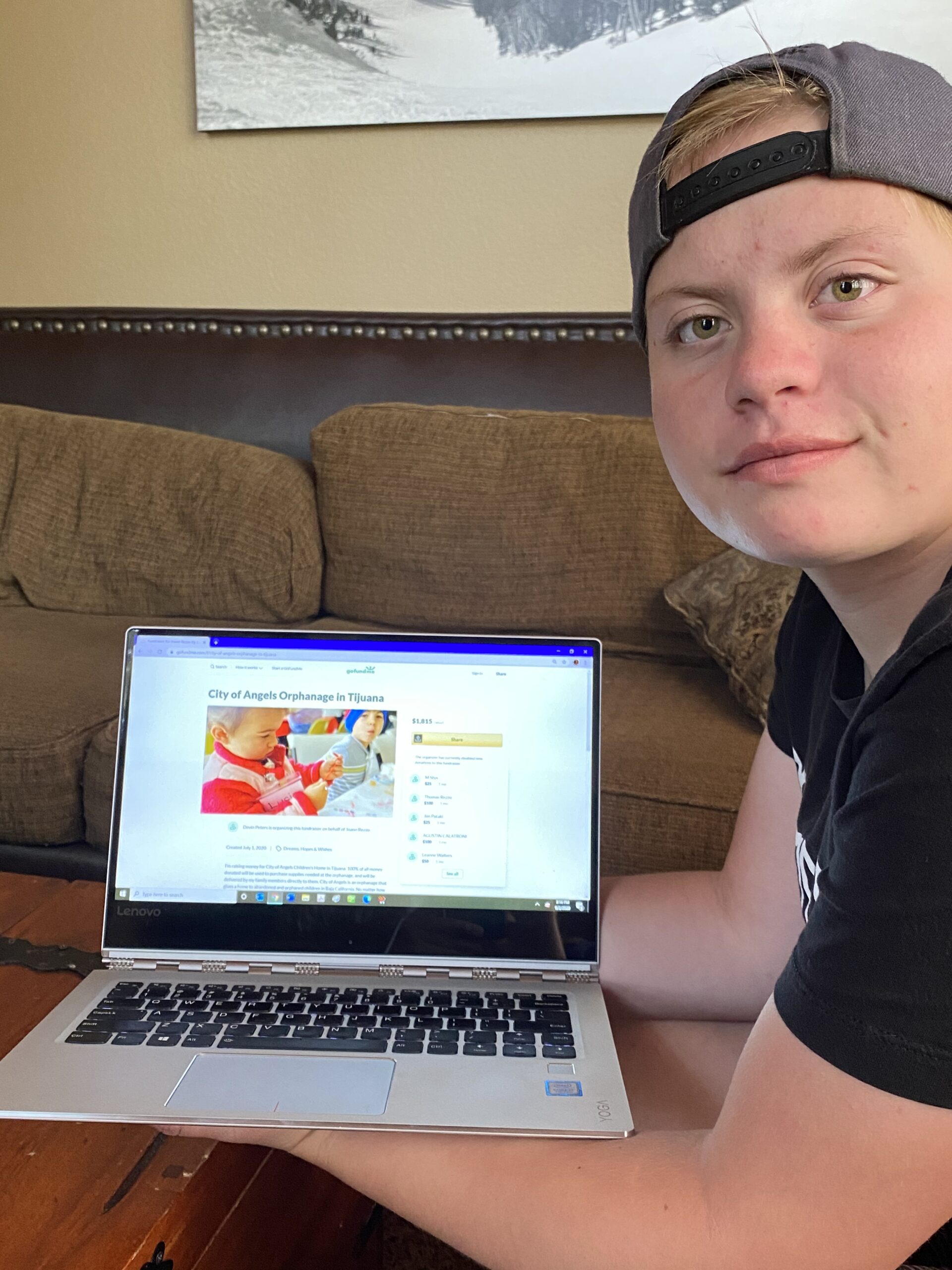 "I chose City of Angels because they seemed like they could really put the money that I raised to good use, and I figured that it would be good to donate to an orphanage that's within driving distance from my aunt and uncle's house in Tijuana, so it would be easy to coordinate the drop-offs," Devin says. 
Devin set up a GoFundMe account with the goal of raising $1,500 that would be donated to the organization to buy food and other supplies. It was the first fundraiser he has ever organized. 
"I wrote all the details and made sure everyone knew that 100 percent of the money was going directly to the orphanage," he explains. 
As donations started rolling in, Devin promoted his efforts on social media and reached out to potential donors via email. 
Devin has four aunts and uncles and 12 cousins that live in El Pescadero, Baja California, and originally planned on volunteering to teach English to kids there–until the pandemic started. 
"We had originally planned to spend time there this summer with my family," says Devin's mom, Joann Rezzo. "He has a real fondness for the area. But then…COVID happened. Despite the lockdown, Devin wanted to find a way to help people who need it in Baja." 
"We decided fundraising was a safer option," Devin says. "It taught me a lot about what outreach can do." 
"City of Angels has been in a really hard situation this whole year," says Celeste Gómez, director of the orphanage. "Our donations have been super low and it's been hard. Devin's donation was a relief and a blessing. He was able to ensure a month's worth of food for all our kids. He was able to raise money to feed about 30 people for almost a month." 
"The impact on seeing a kid his age do that is amazing," adds Celeste. "We are forever grateful."