The Parker Speech & Debate Team competed in the San Diego Imperial Valley Speech League Individual Events tournament on October 23-24. Fourteen students competed on both Friday night and Saturday and had to navigate a novel virtual platform and other technological challenges but performed beautifully.  For three of the students, it was their first speech or debate tournament.
Eight Grade 9 students competed in Novice Impromptu (Hillary Alres, Kavish Kondap, Sanjana Kumar, Elizabeth Lenzen, Hrisheek Mustyala, Preston Seay, Jessie Shen and Vivian Zhu) and four students (Apaara Chawla, Class of 2023; Trevor DePodesta, Class of 2022; Claire Harutunian, Class of 2023; and Carly Kalunian, Class of 2021) in Varsity Impromptu and all turned in strong performances. Six of the Novice Impromptu competitors (Hillary, Sanjana, Elizabeth, Hrisheek, Preston and Jessie) advanced to the semi-finals with three of them making it to the finals. Out of 55 Novice Impromptu competitors, Sanjana finished in first place, Hillary in third place and Hrisheek in sixth place.
Sanjana competed in a Parker record-breaking amount of events (four), finishing first in Novice Impromptu as well as Novice Original Prose and Poetry (OPP), second in Novice Oratorical Interpretation and fifth in Novice Original Oratory.  Kavish was the Novice International Extemporaneous first place winner while Hrisheek finished fourth in the event.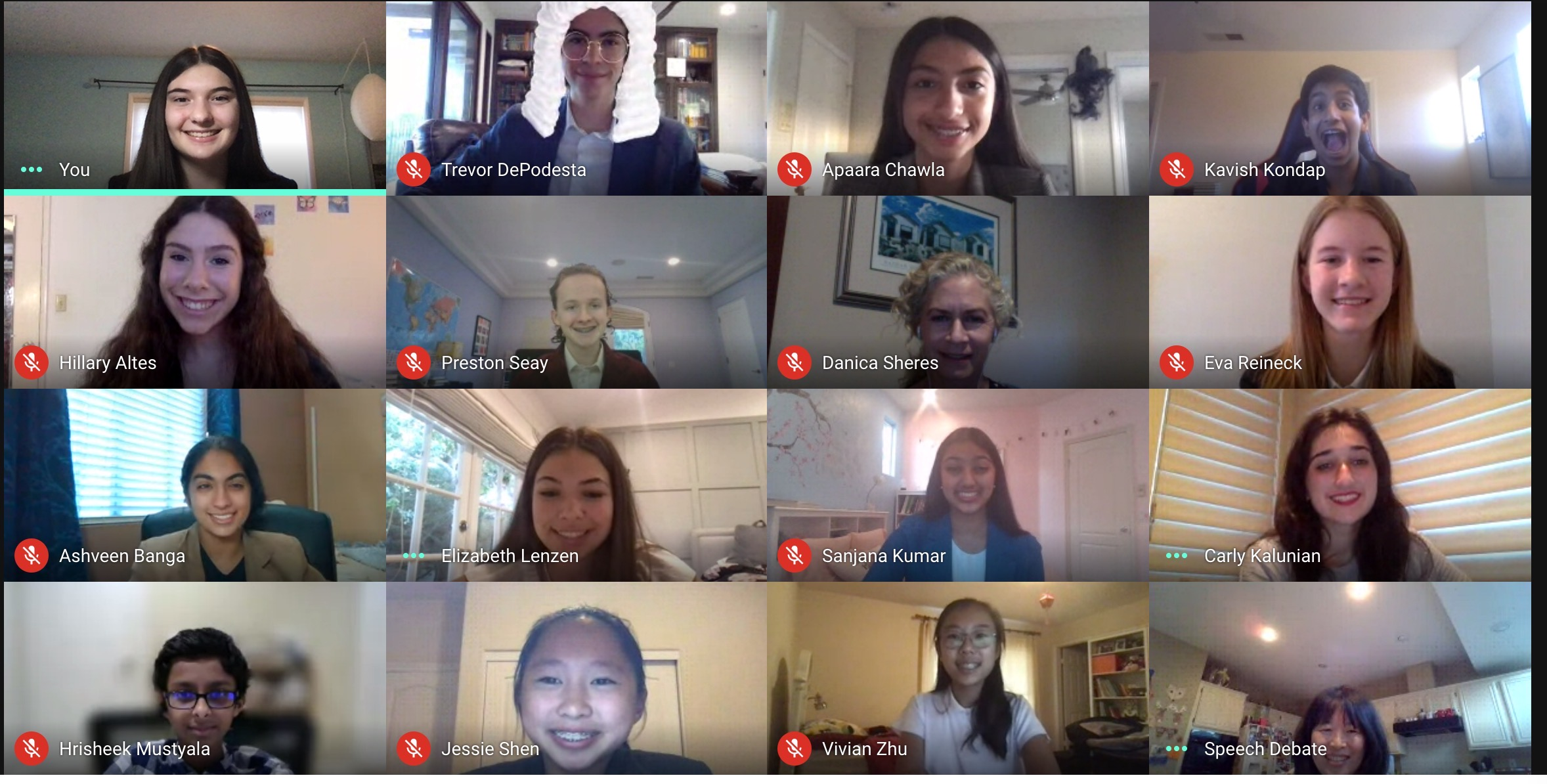 Eva Reineck, Class of 2023, advanced to the finals of Dramatic Interpretation for the third tournament in a row, finishing in sixth place among a very competitive Varsity field. Trevor advanced to the semi-finals and then the finals of Varsity Impromptu, ultimately finishing in fourth place among a very accomplished set of competitors. Ashveen Banga, Class of 2022, performed beautifully yet another wonderfully written Varsity OPP speech.