'Common Ideal of Character' curriculum provides Parker students with tools for having difficult conversations
By Matthew Piechalak | mpiechalak@francisparker.org 
Guided by shared goals and norms, Parker students in grades JK through 12 are engaging in a curriculum intended to spark honest, candid, and critical conversations.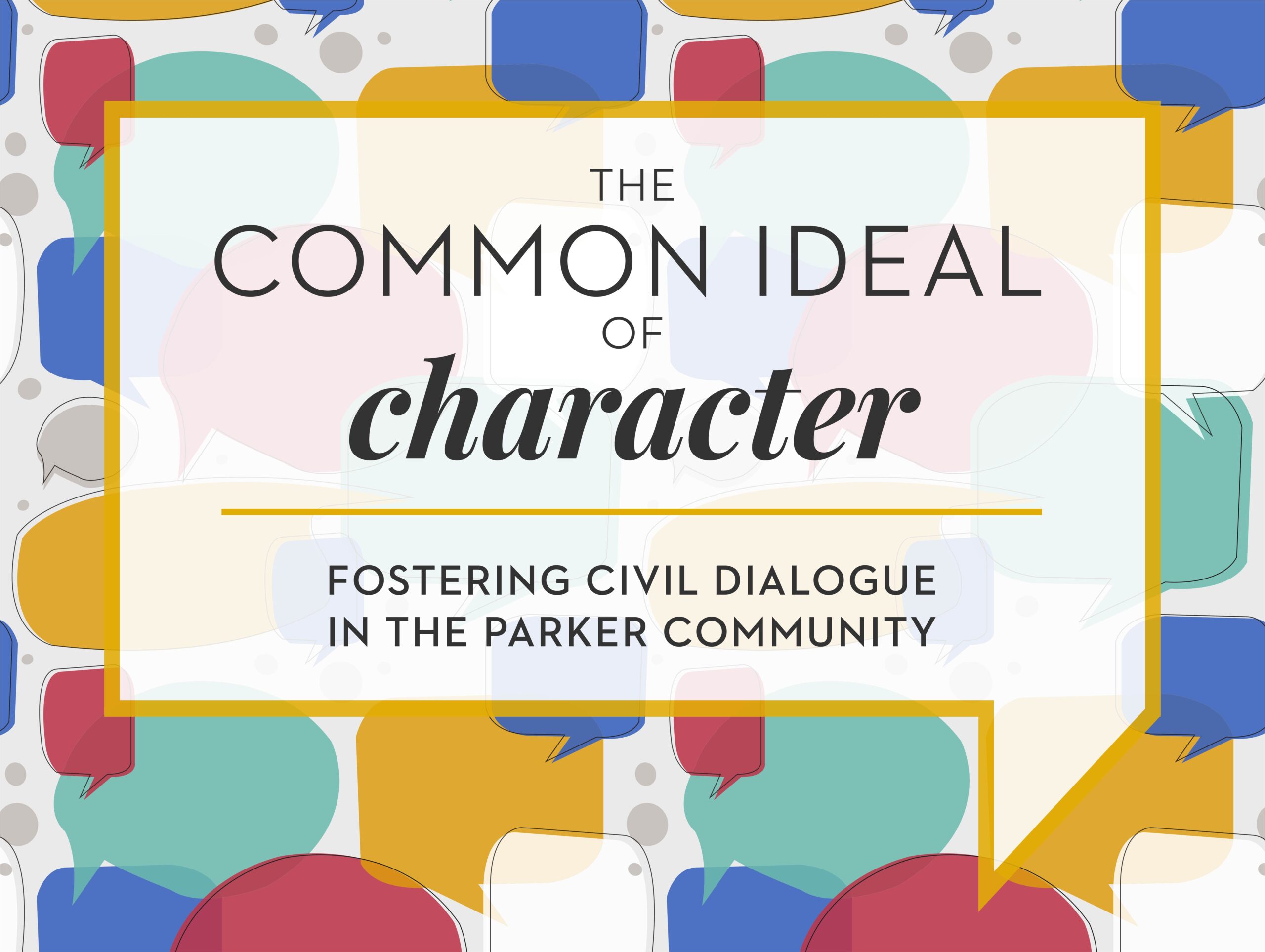 The Common Ideal of Character
was created to foster civil dialogue in the Parker community as the country at-large prepares for the 2020 Presidential Election on Tuesday, November 3. Understanding that Parker community members have a diverse set of beliefs, values, and experiences, the School set out to provide opportunities to build skills for constructive conversations that strengthen bonds, rather than divide, especially as an election approaches. 
"The Common Ideal of Character" title stems from a quote by Parker namesake Colonel Francis W. Parker, who in 1883 during a presentation to educators stated:  
"No matter how much educators may differ in regard to the means and methods of teaching, upon one point there is a substantial agreement; viz. that the end and aim of all education is the development of character. There is also, little or no difference of opinion, in regard to the elements that form the common ideal of character. Love of truth, justice, and mercy; benevolence, humility, energy, patience, and self-control, are recognized the world over, as some of the essentials that should govern human action."
Introducing the program to the Middle School during a Zoom meeting on Wednesday morning, Head of School Kevin Yaley spoke about the relevance of Parker's words. 
"More than 135 years ago, that is what the colonel was sharing with teachers," says Kevin. "It's 2020, and we are still speaking the colonel's language and I think it is one of the greatest things about our school–it's a part of who we are." 
Planning sessions began in early September by identifying faculty and staff across divisions that could help create the schoolwide program, but also tailor the content for their respective divisions. 
Parker Director of Community Engagement Kevin Dunn shares, "We began planning a schoolwide curriculum to enter into difficult conversations leading up to the election, but also to have courageous conversations after the election to better support students and families. We are looking at it as a teachable moment that Parker doesn't want to miss." 
"Each level has specific needs and approaches and individuals who understand their students," Kevin says. 
In Lower School, the curriculum is being incorporated into grade-level library time throughout October and November. 
Ultimately, during the course of four lessons, Lower School students will focus on themes like community, democracy, engaging in civil dialogue, and media literacy.
Although young students are not likely engaged politically, they do pick up on the arguing they see on television, on social media, and in their own homes, explains Veronica Scott, Associate Director of Diversity, Equity, Inclusion, and Belonging for the Lower School. 
"There's an urgency with the polarization in our nation right now," Veronica says. "They are seeing lots of examples of terrible dialogue and they pick up on that. That's why teaching these skills at a young age is important." 
In Middle School, students will complete the curriculum during advisory over three meetings this month. The first lesson, "Character, Values, Relationships, and Identity," was held Wednesday and had students examining identity through personal beliefs and values. The second lesson, "The Internet Divide," was created by Parker librarians April Duncan and Dakota Greenwich and will look at disinformation and misinformation and how related concepts affect our understanding of the world around us. The final lesson on civil dialogue will focus on students practicing skills to have a conversation with someone with whom they disagree. 
"At Parker, we expect our students and each other to find a way that allows for disagreement on issues without denigrating the human being who holds that different opinion, says Head of Middle School Dan Lang. 
In Upper School, students will take part in a two-day fall interim workshop on October 15 and 16 where they will engage in civil dialogue around a wide array of topics. 
"Knowing the conversations would be more sophisticated, more complicated and emotional, we decided in Upper School this was a time to take a break from the typical schedule to have a program," Kevin says. 
The Upper School lessons are rooted in story–faculty pre-recorded several powerful interviews with Parker alumni that will be shown and used as a springboard to practicing civil dialogue. Those featured include Wayman Yeldell '09, Rachael Abernethy '12, Rosa Vargas '14, and Josue Rodriguez '16. 
"We want them to understand the importance of perspective," Kevin says. "So, we are relying heavily on alumni to tell their personal stories." 
Regardless of age, organizers of the curriculum understood that all lessons need to be guided by shared norms in order to promote an inclusive environment where diverse perspectives are accepted. Using a variety of resources, the group established 10 norms for civil dialogue that are being used across divisions at Parker. 
"There are underlying assumptions that everyone in the room must have for these conversations to be productive," Kevin says. "At Parker, in order to have these fruitful conversations, it's important that we are able to lean back on norms that we all agree on." 
For more information, including common goals, shared norms, and a list of civil dialogue resources, click here.