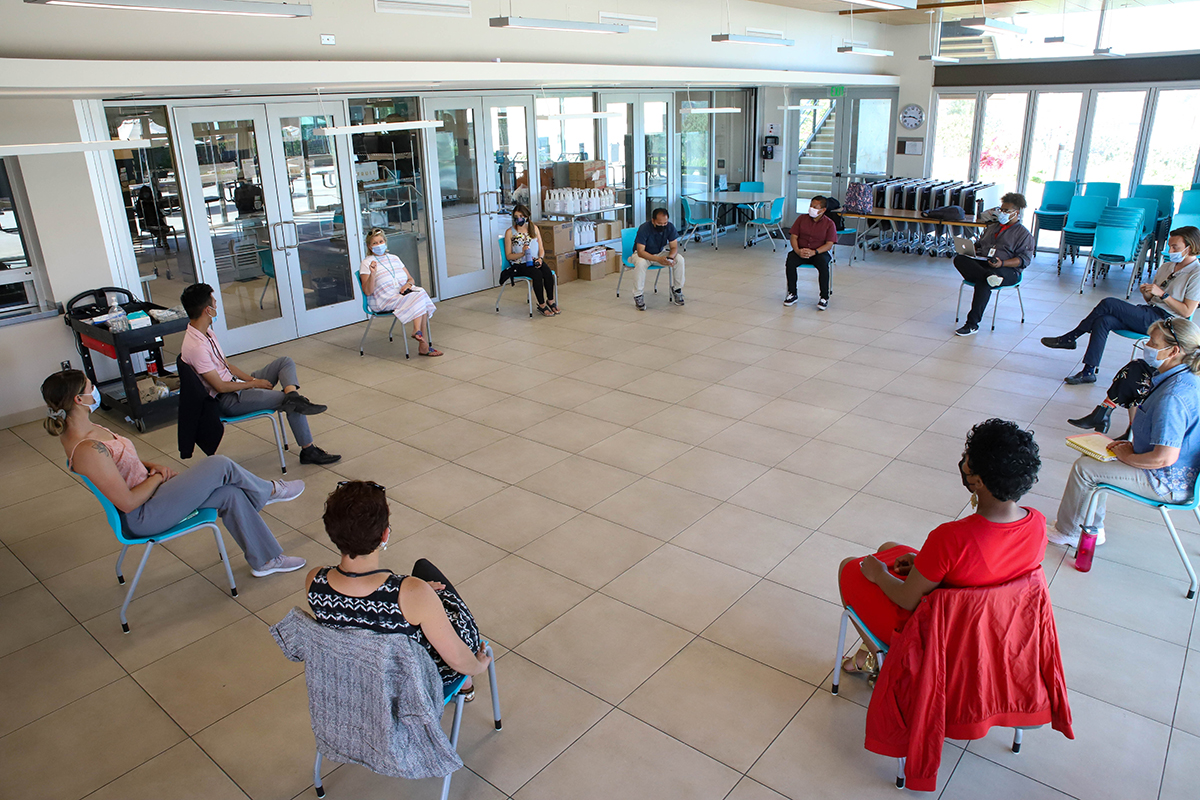 Partners in teaching create a special place within the Parker community
Story and photos by Matthew Piechalak | mpiechalak@francisparker.org
Parker's Associate Teachers (ATs) have been an indispensable constant in a school year marked by perpetual change. Consider them the unsung heroes of this strange year.
"Without the care, dedication, and support that each team member gave on a daily basis, being on campus [this year] would not have been a possibility," says Director of Summer and Extended Day Programs Erika Assadi. "Every AT came to Parker ready to support students and their fellow colleagues with love, patience, and understanding."
Prior to the 2020-21 school year, the Parker Leadership Team (PLT) and the Roadmap to Return to Campus Committee determined that additional hires would be needed to implement a safe return to campus. "To create a positive student experience with a primary focus on health and safety, crafting a team of Associate Teachers for both campuses was quickly determined to be a necessity," Erika says.
Originally, 78 pandemic-related support staff positions were approved for hire. The list included both ATs and bus monitors. As needs expanded throughout the school year, and health guidelines and directives from the State of California and San Diego County evolved, another dozen positions were added.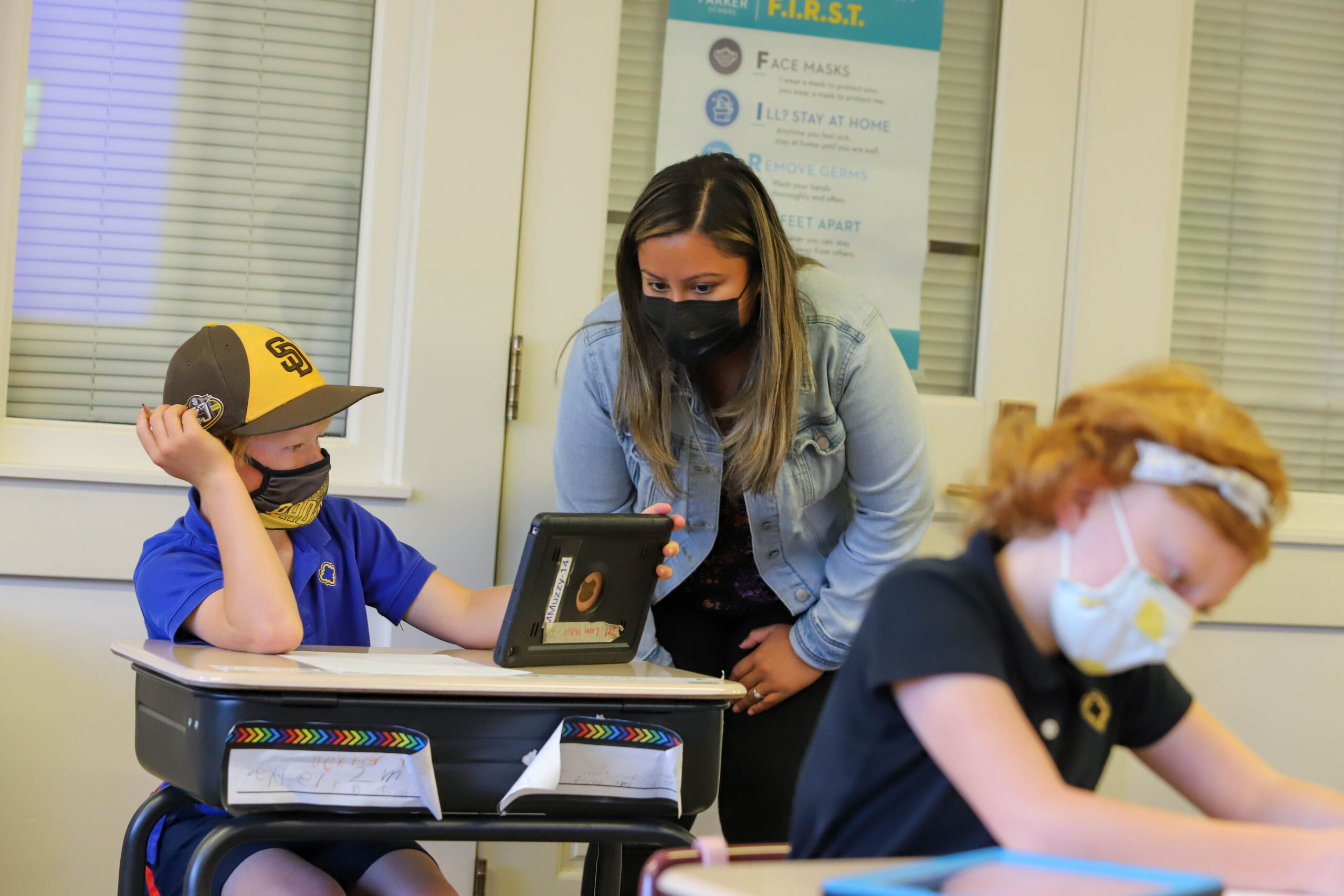 Extended Program Leadership sought a wide range of candidates, from individuals with traditional classroom experience to those who had previously worked with kids in other capacities, including day and summer camps. Upon hire, the ATs were divided into four categories: Mission Hills ATs, Linda Vista ATs, full-time substitutes, and floaters who worked across both campuses. All positions were hired with one-year contracts and full benefits.
A walk through either of Parker's campuses this year reveals one truth: the work of an AT is never done. Each day this school year, the ATs have undertaken a lengthy list of important tasks, including managing carline in the morning, conducting afternoon pickups, supervising study halls, subbing classes, and co-teaching lessons with faculty. Overall, the main job of the ATs was to keep the campus safe by reinforcing Parker F.I.R.S.T., says Associate Director of Summer and Extended Day Programs Suzanne Barrow, who managed the ATs working on the Linda Vista Campus. "The job had to create itself as we went along."
"The biggest surprise for me is what happened within the community of ATs and the connections they made with each other," Suzanne says. Twice per day, Suzanne would hold a group meeting with the ATs in the Student Life Center (SLC) to discuss their experiences—both good and bad. "We became really intentional so that instead of just sharing the ins and outs of their daily job, we started with what they love and dislike," Suzanne explains. "We would take care of each other and it created teaching opportunities for them to use in the classroom. It's so easy to help people have a better day by discussing those small things."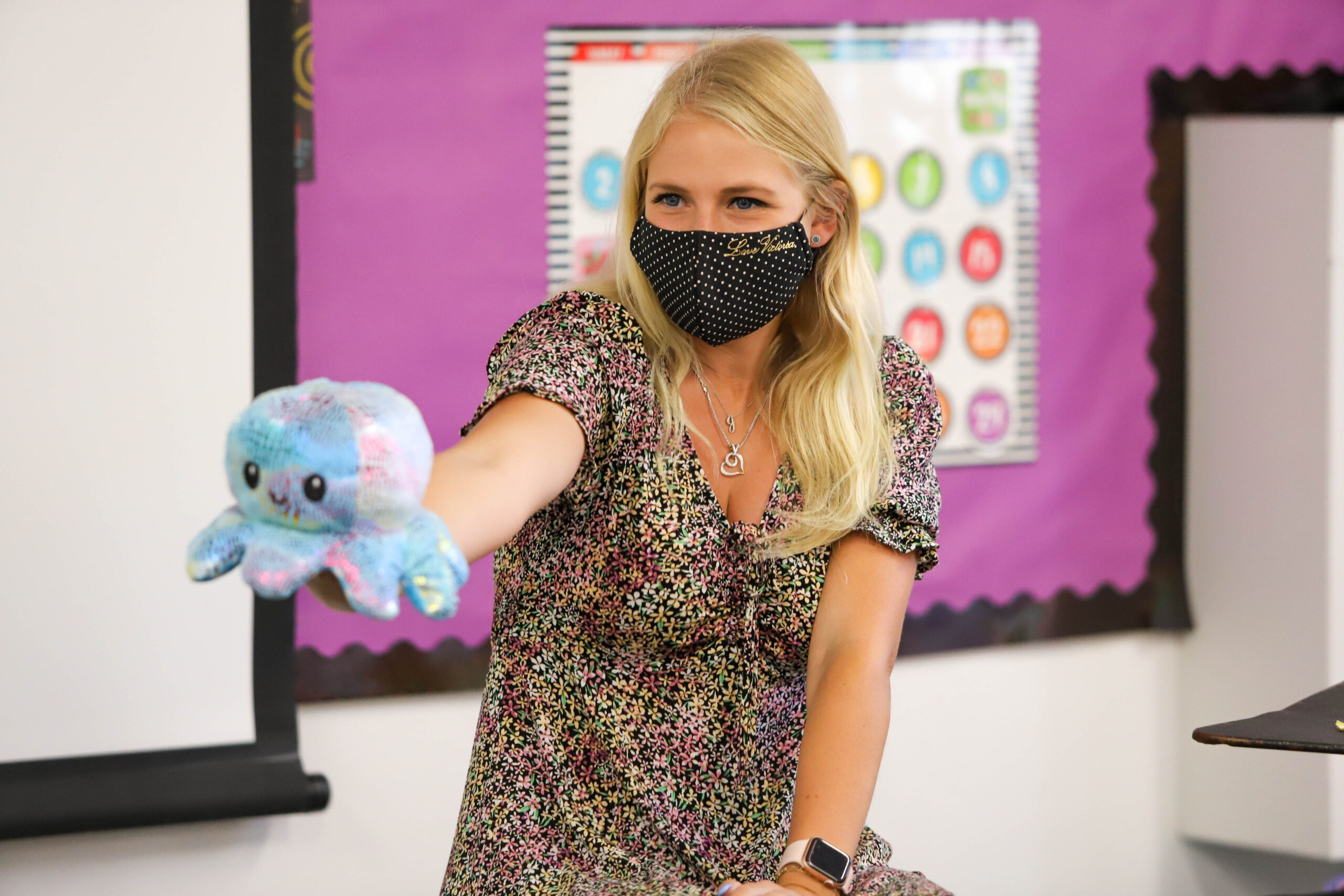 "I enjoyed how everyone supported each other throughout the year," says Lower School AT Carlos Mejia, who provided assistance in Karishma Sinnott's Grade 4 class, as well as for teachers with special classes. "I enjoyed getting to know my students individually and collectively and seeing them transform has been a joy to be a part of."
For Grade 1 AT Jennifer Kurtenbach, it was a joy to have her own classroom. Jennifer graduated with a BA in Elementary Education in May 2020. "I loved teaching and making connections with students," she says.
"I wanted my room to be a safe place that made them feel comfortable to learn and grow. I have learned countless things about teaching and am so thankful to have the experience and will treasure all the memories I have made being an AT to these wonderful first graders."
Regardless of role or placement site, all the ATs needed to remain flexible throughout the year, says Kelcey Kitzmiller-Kral, who oversaw the ATs at Lower School. "The partner AT schedule was complex, fast-paced, and ever changing," says Kelcey. "At the beginning of the year, there were daily changes, all of which the ATs gracefully embraced. Although changes have been less frequent now that the school year is almost over, the need for flexibility and consistency is still constant. Most importantly, they cultivated close and trusting relationships with their students and colleagues, who will remember and appreciate their work for years to come."
Ultimately, the ATs became their own special community within the broader Parker community, says Suzanne. "I think part of that is because they knew it wasn't going to last, so they hung onto each other, and I know they are really proud of the job that they did. I feel confident that they are going to leave and feel like they had a home here for a year. Everyone grew and learned, and I learned from them, as well."