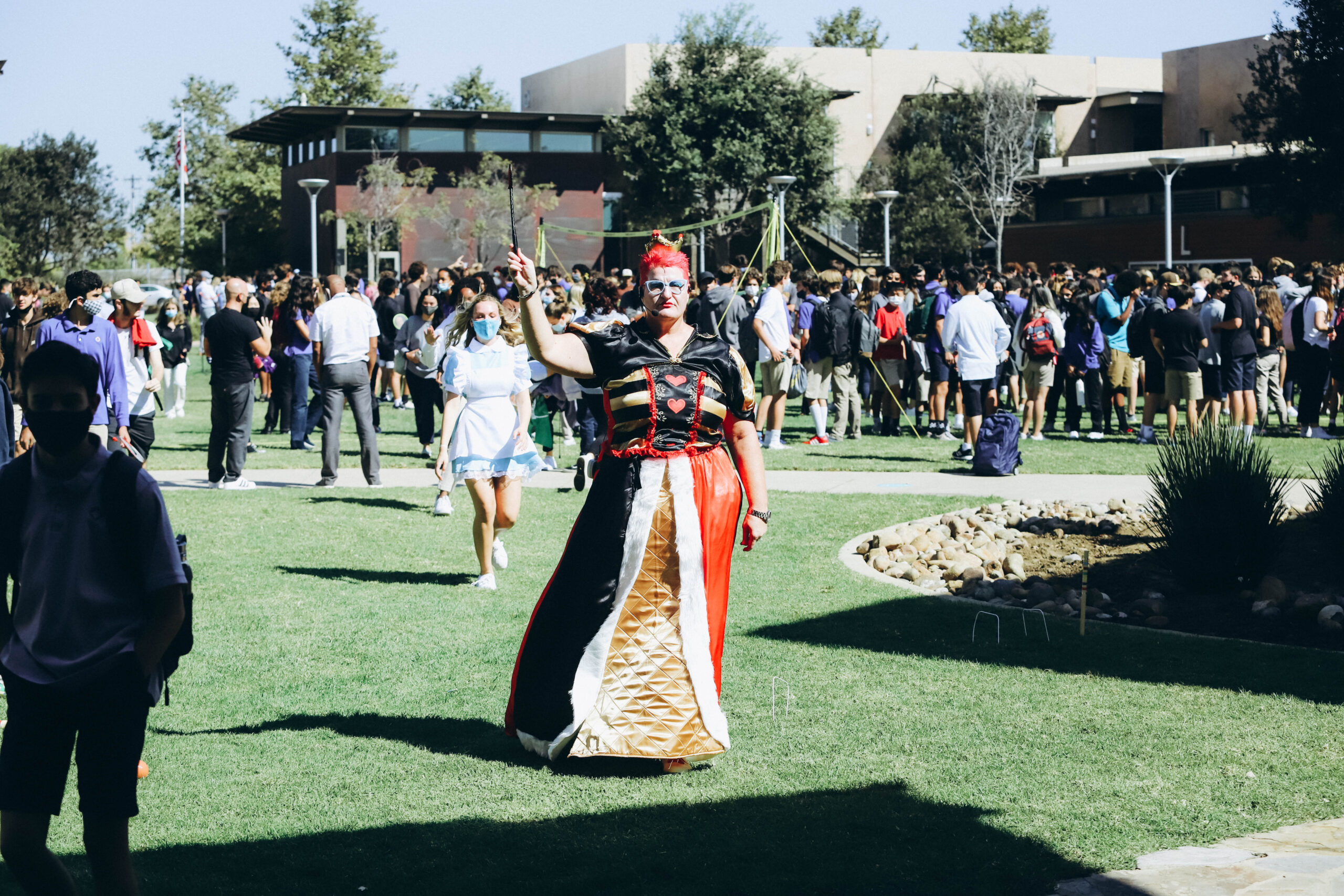 By the Royal Decree of the Upper School Associated Student Body, it has been decided. The Francis Parker School Homecoming 2021 theme will be…
 "Welcome to Wonderland!" 
 The theme is a nod to the ever-popular children's tale, "Alice in Wonderland." The highly-anticipated decision was announced Thursday morning during Upper School advisory. Following an ASB announcement video––that included several red herrings before the reveal––the Upper School converged under a bright, sunny day on the Lancer Lawn to celebrate the news. 
 The Parker Cheer and Dance teams kicked the party off with great performances and then the students were free to purchase pizza and soda, play lawn games, and enjoy time with their friends. Weaving in and out of the students and overseeing the festivities was the famed Queen of Hearts. 
 Homecoming 2021 includes a home football game against Escondido Charter on Friday, Oct. 15 and the Homecoming Dance on Saturday, Oct. 16.