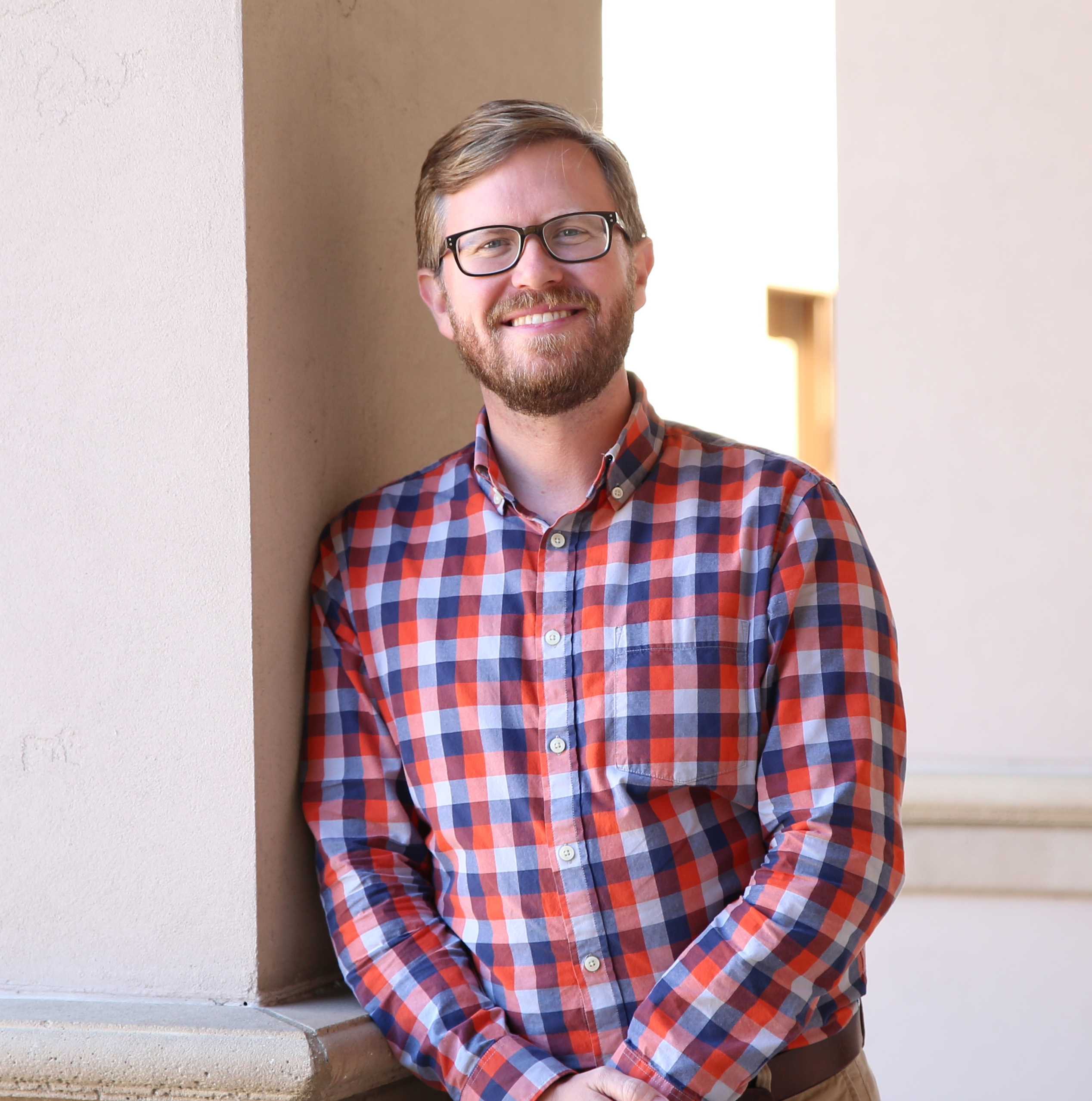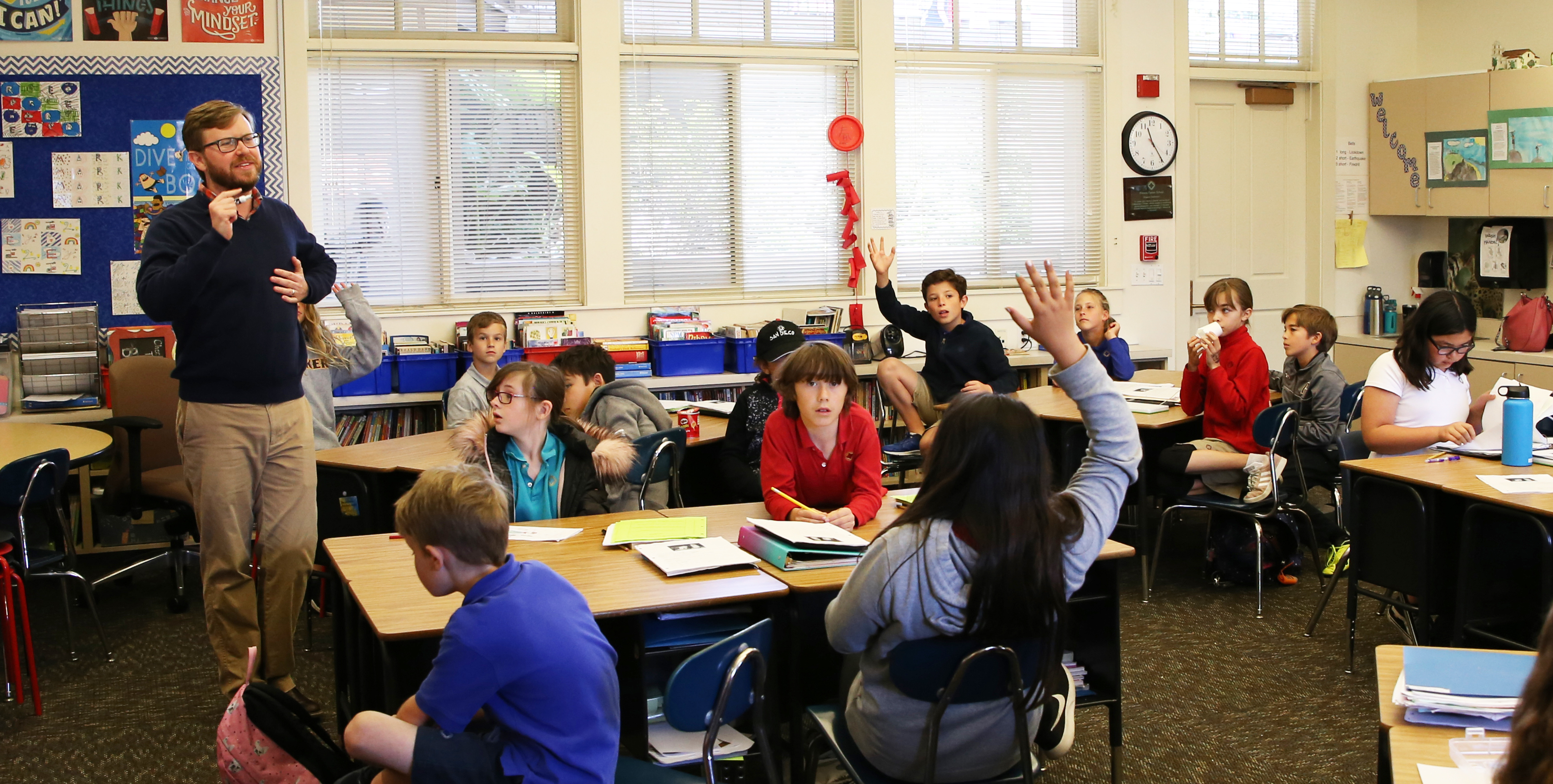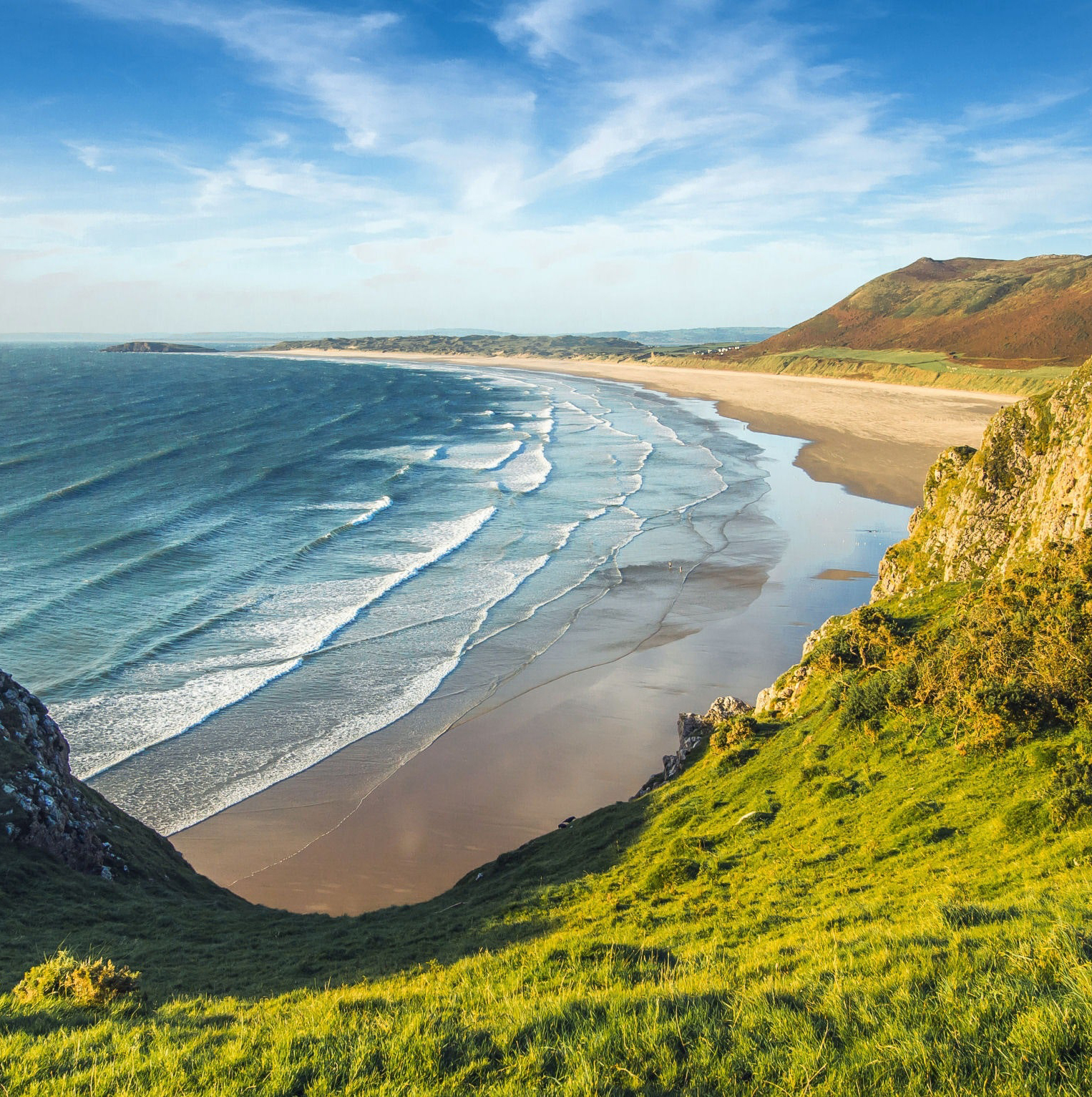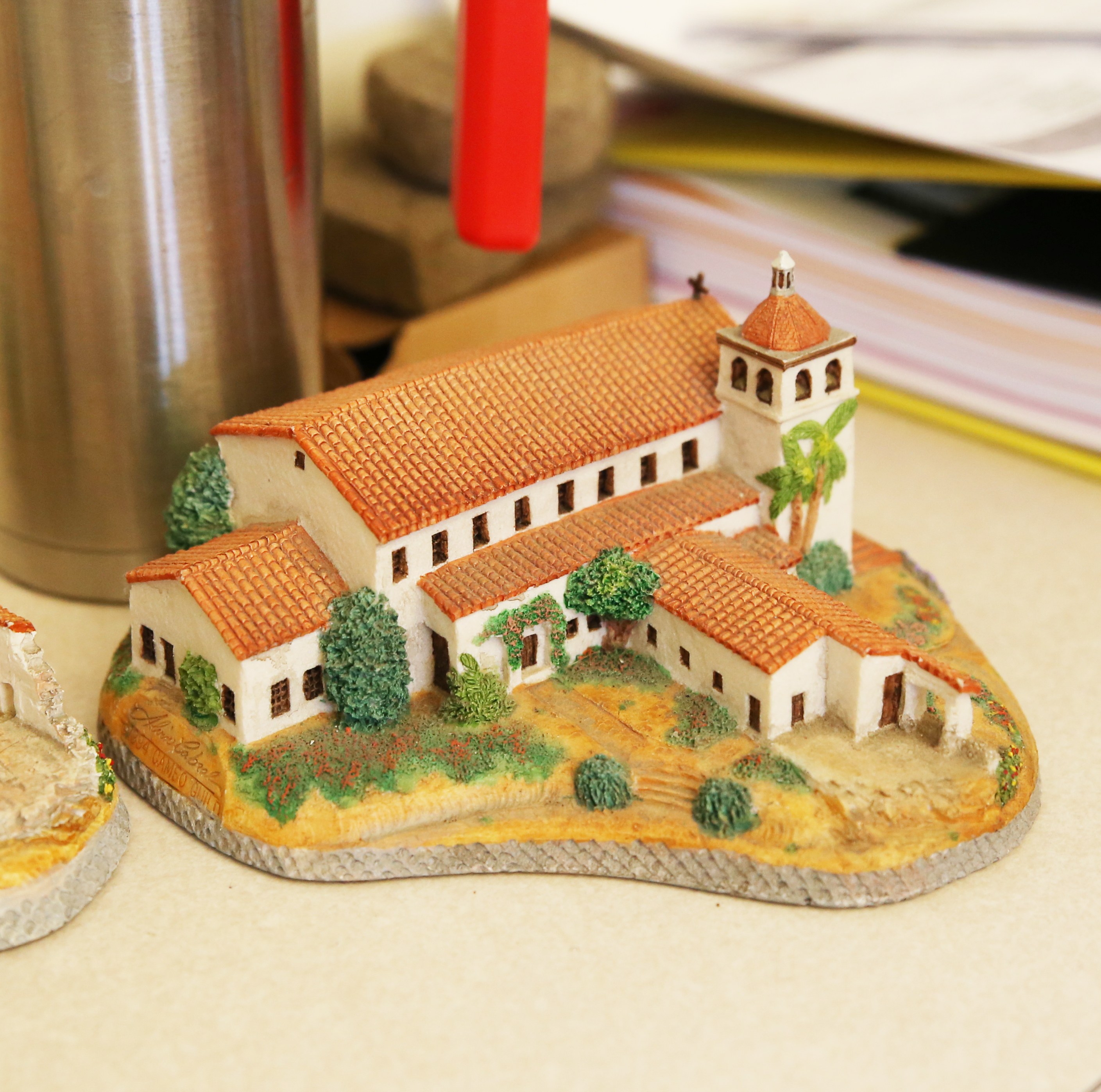 Otis Caldwell, Lower School Grade 4 teacher, believes the key to developing confident learners is to teach students to embrace the phrase "I don't know." To Otis and his students, this phrase simply means "let's find out."
By Grade 4, students are ready to step out of their comfort zones and explore what makes them curious. Shared inquiry discussions are encouraged in class; whether it is examining a short story, a novel, or just a topic a student is interested in, students have the opportunity to listen to their peers' perspectives and build off each other's ideas. When disagreements happen, the class learns how to find a consensus.
"What I love about our shared discussions in class is seeing my students begin to connect the dots with themes and characters. They are beginning to piece together evidence, and develop confidence in their own original ideas and opinions," says Otis.
One of Otis's favorite subjects to teach is California history because of its wealth of topics to discuss and explore. From immigration to the gold rush, agriculture to the Spanish missions, there is almost too much to cover in one year.
"I love California and how its growth and development is a reflection of the larger American experience. I hope my students fall in love with the state as I did when I was a fourth grader," adds Otis.
Aside from growing up in Long Beach, what Otis loves about the history of California is that it provides insight into current issues in today's society. For example, when students are curious about the topic of immigration at the San Ysidro Port of Entry, Otis can point to other times in history where immigration was a big topic. Although Grade 4 students won't dive deeper into these issues until Middle School social studies, Otis is laying the foundation for students to begin to see how the past can help them understand what is happening today and what could happen in the future.
Almost halfway through his first year at Parker, Otis says what inspires him is his students' zest for learning. Coming from a family of educators and more than seven years of teaching, Otis says he shares that same love, and he is proud to see that passion in the Parker community. Every day, Otis makes it his constant goal to help his students push past what they don't know to discover what they can accomplish when they give learning their best effort.
"I want my students to realize the power they have as learners," says Otis. "If there is something they don't know, they have the power to seek out the answer. If there's something they feel or believe, they need to find the evidence to support their thinking. Once they gain that confidence, there's no end to what they can attain."
"I want my students to realize the power they have as learners. If there is something they don't know, they have the power to seek out the answer. If there's something they feel or believe, they need to find the evidence to support their thinking. Once they gain that confidence, there's no end to what they can attain."