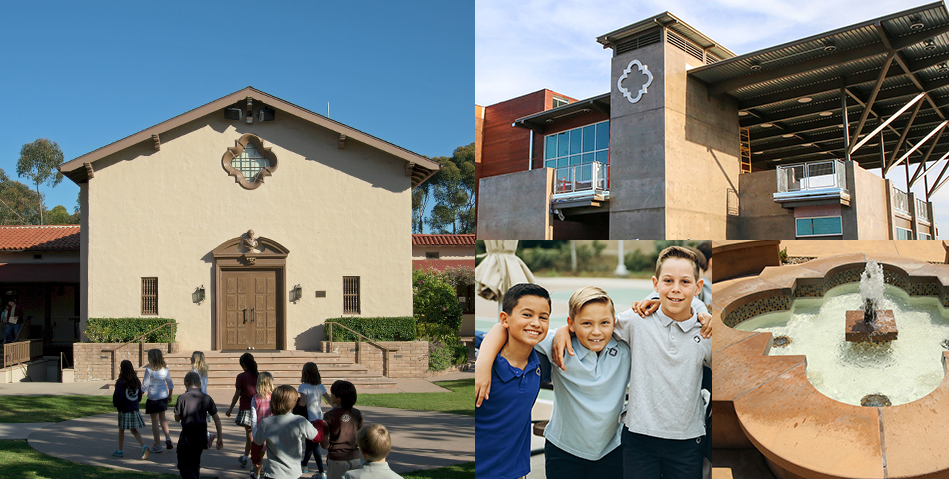 It's one of the first things you see when you step through the doors of the Gail Pisula Lobby on the Mission Hills Campus: the barbed quatrefoil window set prominently in the Spanish Mission-style building at the far end of the courtyard. The quatrefoil window that adorns the Szekely Auditorium has become a symbol of Francis Parker School, recognizing its rich history and promises of a bright future.
The auditorium was designed by renowned architect William Templeton Johnson in the early 1900s and served as one of the main features of a brand new school that would go on to educate thousands of San Diegans over the course of more than 100 years.
Johnson was the architect behind other famous buildings in San Diego, including the Serra Museum in Presidio Park, the San Diego Museum of Art in Balboa Park, the La Jolla Athenaeum, and the San Diego Trust and Savings Bank. He even designed homes for himself and his family, including one on Jackdaw Street in Mission Hills which is still owned by the School and where many of its heads of school call home during their tenure.
Though Johnson designed the buildings that made up Parker's first Campus, his then-wife, Clara Sturges Johnson, was the School's founder. The same year the couple settled in San Diego, Clara Johnson founded Parker based on the ideas of Col. Francis Wayland Parker, known as the "father of progressive education" and the School's namesake.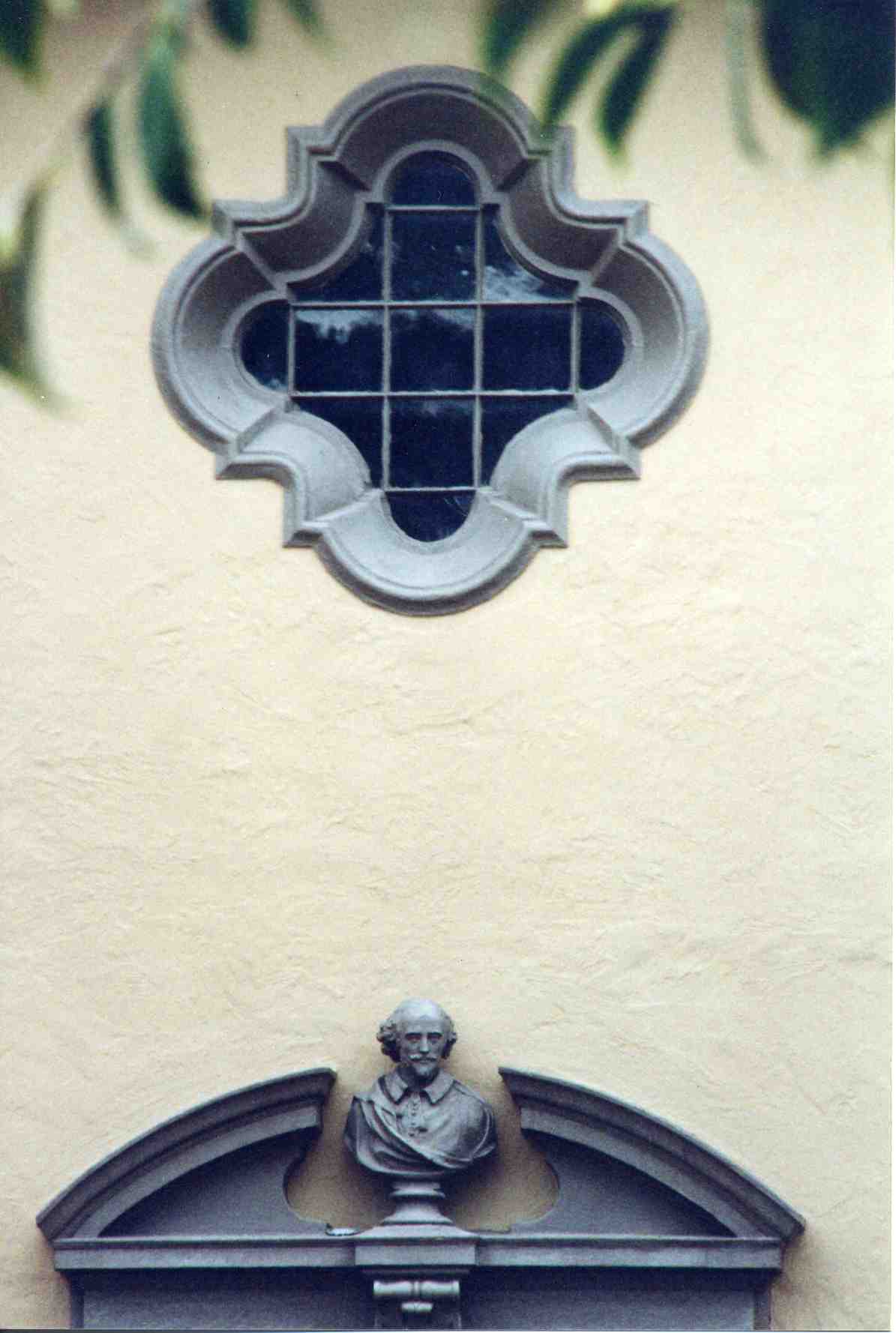 The original Campus was designed with Col. Parker's academic goals in mind. The central quadrangle (Lower School Courtyard) and open-air classrooms with sliding glass doors married architecture with the School's educational aims: putting the child at the center of learning, emphasizing hands-on learning and individual expression, and fostering responsible citizenship and community.
In 1912, Francis Parker School opened with just a handful of students on its roster. The Johnson's own children received their entire elementary education under the gaze of the original quatrefoil window.
More than 90 years after it opened its doors, Parker adopted the window as its logo. The window appeared in many publications before it was officially adopted in the mid-2000s. The School's alumni association, for instance, used the window on its publications at least as early as the 1970s.
Today, the quatrefoil design is a signature of Parker and its community. Embroidered on School uniforms, embedded in Parker stationery, perched atop the Student Life Center on the Linda Vista Campus, the window can be seen every day at both Campuses, serving as a reminder of what the Parker community is: individual, inspiring, innovative, engaging, and transformative.
Those qualities were captured in 2012 when the School redesigned the logo in celebration of its centennial. The window was refined, the grilles removed, and a new tagline was created that embodied the spirit of the Parker community. Inspired by the window itself, the School's tagline emphasizes the academic rigor and varied opportunities Parker provides its students, while encouraging those students to pursue their passions, live purposefully, and see "as far as the mind can see…"