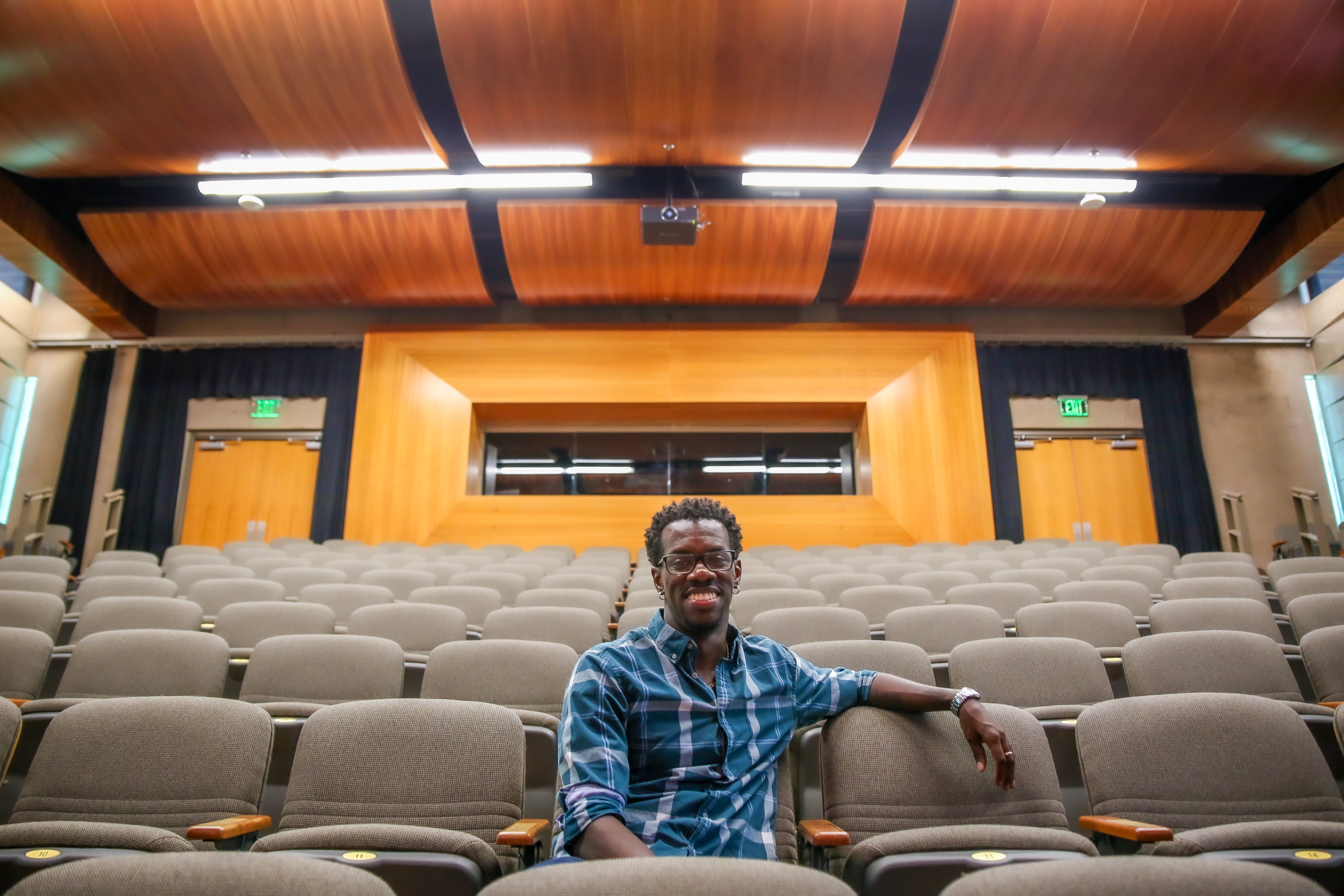 Parker alumnus talks acting, directing, and exploring creative passion

By Matthew Piechalak | [email protected] 
Terrell Donnell Sledge '04 sits comfortably in a swivel chair in the middle of the drama room on the second floor of the Amelita Galli-Curci Performing Arts Center. Before him sits a dozen eager Upper School Drama students, pens poised on notebooks, listening intently to his every word.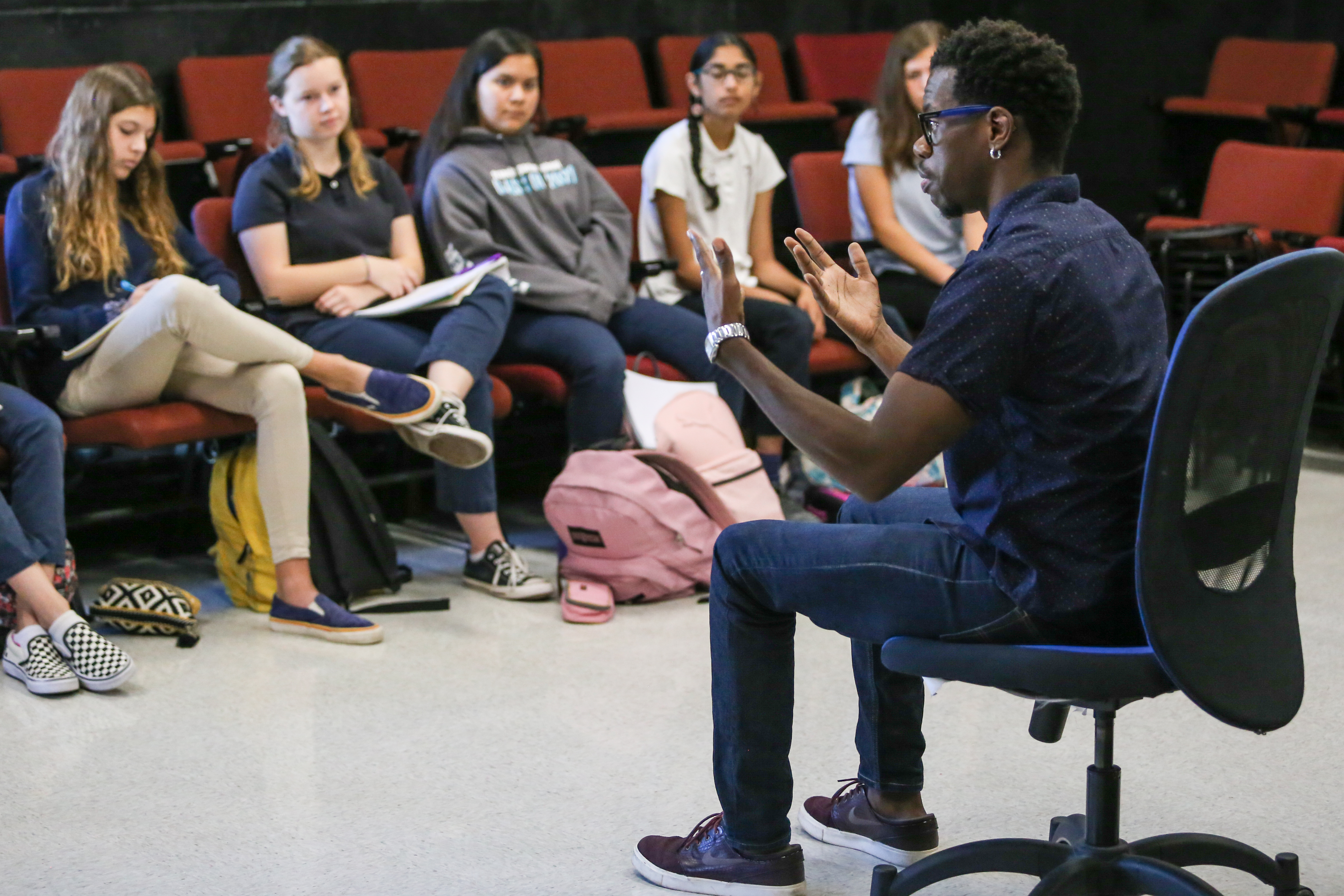 "Be clear about your personal standards and what you think you can achieve," he says, as they nod and jot notes. 
Terrell is a professional actor, director, writer, and educator. He has aspired to be a performer since he was six years old and watching his older brother in theater classes at the Community Actor's Theatre in San Diego. 
His interest deepened at Parker, where he says he was active in almost every program during his time at the School. He believes that Parker was important to his success in the professional acting world, mainly because of what he calls a "diversity of experiences." 
"The teachers I met; how they varied their approaches helped me learn and allowed me to engage in different subjects with more ownership," he says. 
He recalls the time he submitted an English essay in the guise of an epic poem. It was a risk, one which may have earned him an incomplete grade. Yet, his teacher appreciated his creative approach to the assignment. 
"I couldn't help but explore it as a form of expression," he says with a smile.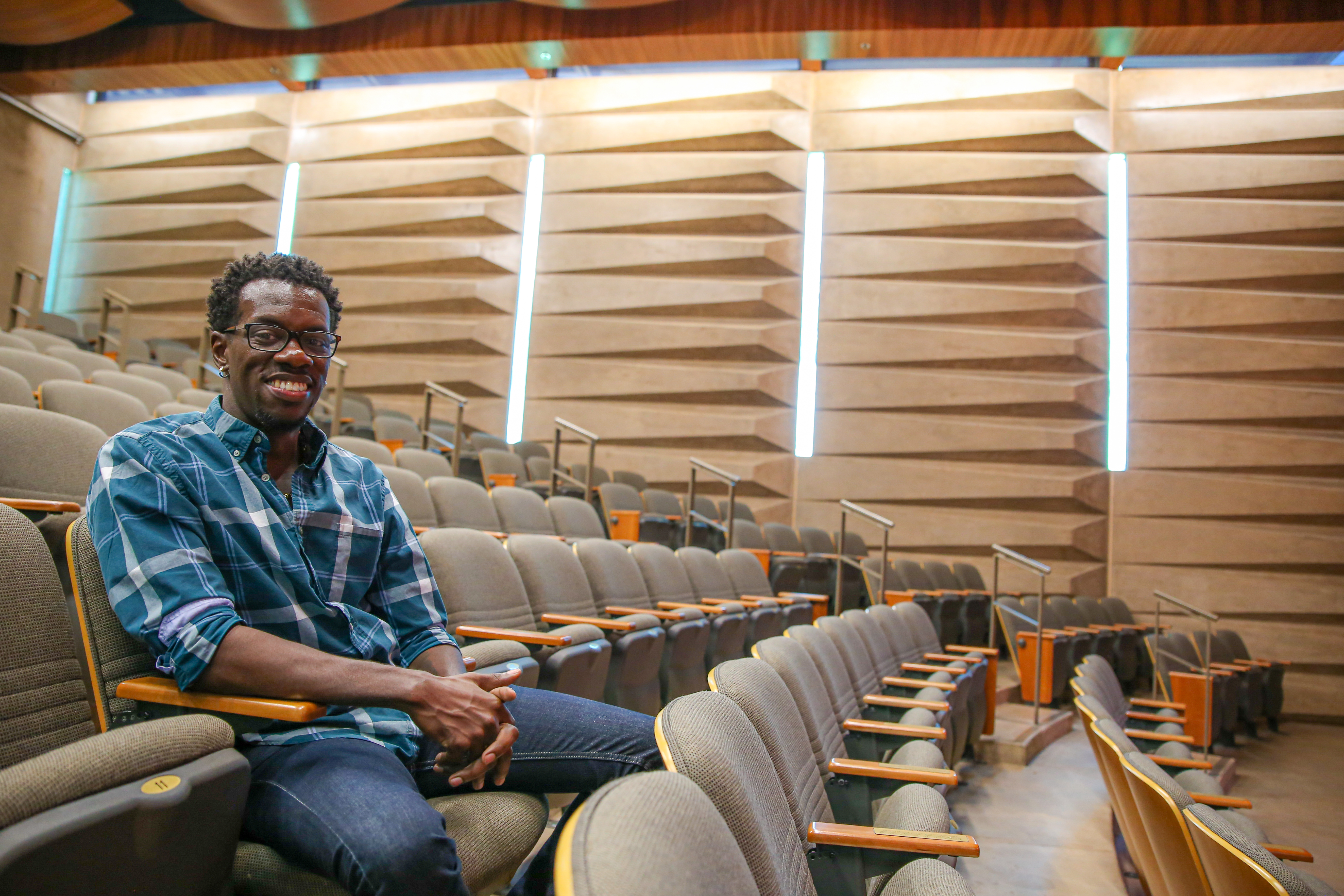 Following graduation, Terrell earned his BA in Theatre Studies at Yale University, where he began directing "out of necessity." 
"It's such a student-driven campus," he explains. "When I got there, a lot of the shows I wanted to see…the only way that would happen was for me to direct them."
A director should always have an appreciation for the time and money an audience member invests in seeing a performance, Terrell believes.
"My goal is to give everyone in the room a reason to fall in love with the story," Terrell says. "It should be something that helps them engage with the world around them." 
Terrell went on to earn a Master of Fine Arts from Brown University, a school he picked because it further allowed him to explore his many interests–acting, directing, and playwriting. 
Terrell's acting resume includes co-starring on CBS' "Elementary." He has performed at various theatres across the country, including the Eugene O'Neill Theatre Center, The Repertory Theatre of St. Louis, and The Commonwealth Shakespeare Company in Massachusetts. 
When asked about his acting style, Terrell thinks hard and then explains that because of the varied roles he's undertaken, it's a difficult question to answer–something that gives him comfort because it also makes it hard to typecast him.   
"There are some people who have perfected typecasting," he says. "I find that I just like stories that expose the underlying truth of experiences."
Along with acting and directing, Terrell garnered a passion for community service at Parker. His freshman year, he started a student advocacy program called "Community Ties Youth Leadership." The focus of the program was to teach leadership, grant writing, and graphic design skills to other high school students. 
"We would go into a community and we had a lot of the skillsets they needed," he says. "The program was to encourage other students to promote themselves and create their own sense of purpose." 
Terrell continues to work with students, both at Parker and around San Diego. 
Additionally, he is currently working with the City of San Diego Arts and Culture Council and has also penned a book called, "SOUL: The Graphic Novel," which will be available soon on his website. 
His ultimate goal as a professional? 
"I guess…ideally…I would be opening a show on stage at a major theatre, while at the same time having to leave at intermission for a movie premiere. All while also trying to find a tux for an awards show," he says with a laugh.