Melissa Warner leads next era for Girls Soccer program 
By Matthew Piechalak | [email protected] 

Melissa Warner places high priority on support–both on and off the pitch. 
"I like the girls to have creativity on the field and to be able to support each other," says Melissa, Varsity Girls Soccer head coach. "I want them to really learn and love the game and be able to navigate their lives through the game."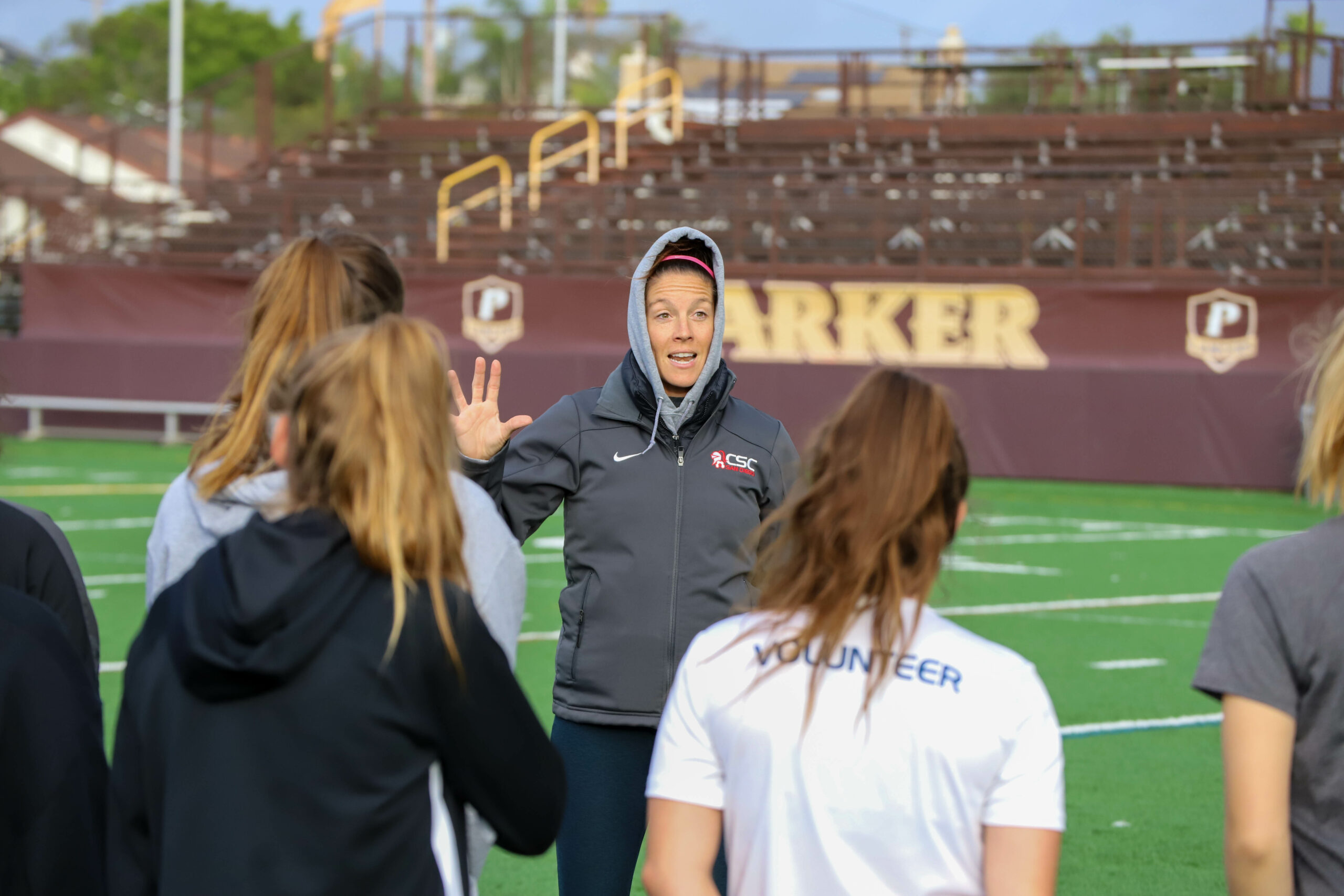 Melissa joins Parker after the departure of Marc Thiebach, who coached the program for 21 years prior to accepting a job as principal at The Nativity School in Rancho Santa Fe. 
"I've got some big shoes to fill," she says. "I'm excited to coach this group of girls and share my experiences through soccer. I'm also excited that our entire staff is women. It's unusual [at this level] and it's awesome." 
Melissa's staff is comprised of assistant coach Zuri Walker '10 and JV co-coaches Sarah Young and Jackie Altschuld. An additional varsity assistant coach will be hired soon, Melissa says. 
Melissa played goalkeeper at Occidental College, where she earned NSCAA All-Conference, NSCAA All-Far West, and All-League (SCIAC) honors. She is an alumna of University City High School, where she earned all-league honors and helped win a CIF Championship in 2003.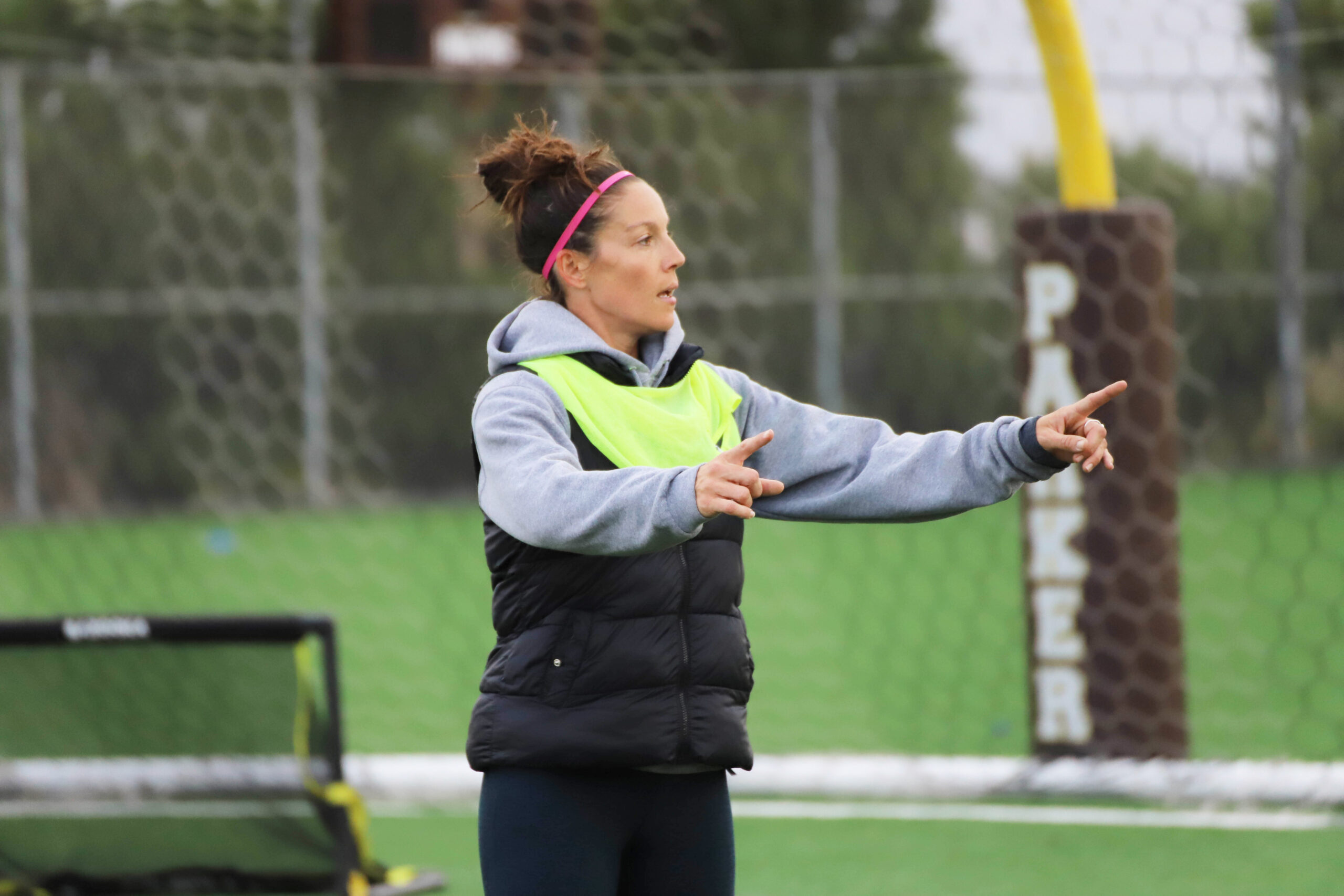 She opened her own business, Warner Athletics, in 2015, where she seeks to train high school and college soccer players through small group clinics, one-on-one training sessions, and invite-only camps. 
"I noticed a lack in the mental and physical development in [young] soccer players," says Melissa, who holds two Psychology degrees. "I want to prioritize the mental game and give confidence to kids of all ages who play the game." 
"At Warner Athletics, we believe in the importance of supplemental training to sharpen our athletes' skills," reads the company's mission. "Our sessions are fast, demanding, fun, and require our athletes to think, not just do..so when it's time to do–they won't have to think." 
Melissa comes to the School from Mesa College, where she worked as goalie coach for the Olympians. She says she gained an instant appreciation for Parker's focus on developing student-athletes.
"When I interviewed with members of Athletics, there was a strong sense that everyone truly cares and is all-in," Melissa says. "It was mostly the culture; I couldn't say 'no' after being on campus." 
"So far, it's been an incredible experience." 
"Melissa is a consummate professional working with kids of all ages," says Parker Athletic Director Anthony Thomas. "She brings a wealth of technical skills and knowledge to our program and will be a great role model for our student-athletes." 
As the team begins practicing for its upcoming season, Melissa says the focus is on developing a culture around accountability. 
"The girls all come from a variety of backgrounds, having played for different coaches and clubs," she says. "Many play at a high level and have a commitment to play after high school. They're a smart group that will play intelligently."

The girls begin their 2019-20 campaign on Monday, Dec. 2 when they take on Valhalla at 6 pm at Lauer Field. 
"I'm excited to get going and go as far as we can."