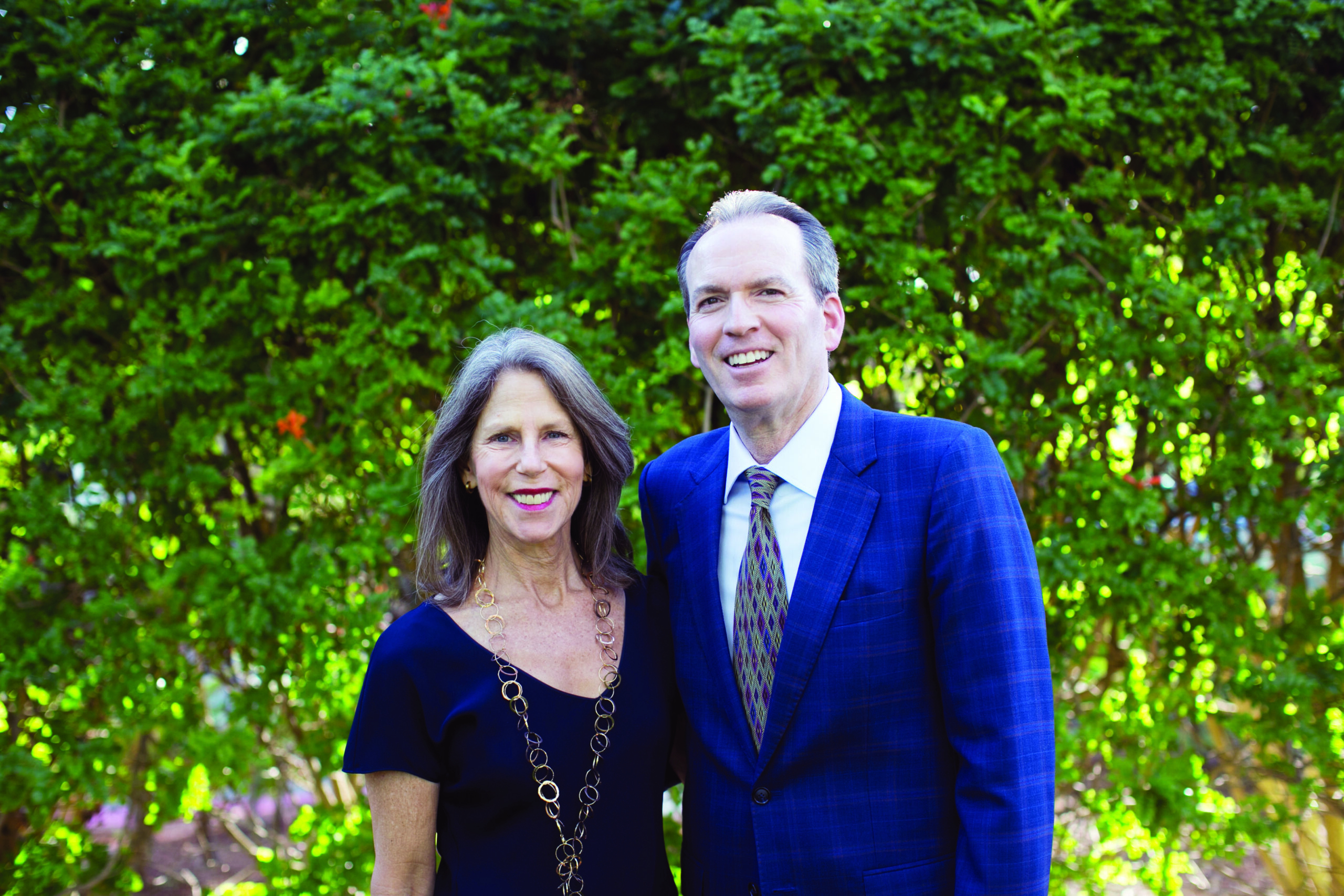 Francis Parker School alumnus Jeff Silberman '75 will become the fourth recipient of the School's Distinguished Alumni Award. 
Jeff was unanimously voted as the next honoree by a group of his peers for embodying the essence of a Parker education: intellect, initiative, and social responsibility. An awardee is someone who has demonstrated remarkable leadership in his/her field of endeavor, attained local and/or national recognition, and has made an outstanding contribution to the country, community, or School. 
During more than four decades associated with Parker, Jeff has been a student, athlete, parent, volunteer, committee member, board of trustees member, board chair, 1912 Society member, donor, and Legacy Club member.  
Jeff has numerous family members who attended Parker, including his siblings, his daughters, Laurel '11 and Alena '13, and his stepsons, Max and Harry.
In 2015, as the board chair, Jeff led Parker through the Heart of Campus campaign and participated with his wife, Karen, as major donors. They helped by securing the resources necessary to build the two-story Student Life Center and an underground parking structure on the Linda Vista Campus. 
In 2017, Jeff and Karen spearheaded the Head of School Scholarship Program when they made the single largest endowment gift in School history–a matching investment of $1.5 million. The program improves the opportunity for qualified students from all socio-economic backgrounds to have access to a Parker education by providing additional funding to students in Grades 6 through 12 who earn admission to the School and demonstrate financial need.
"We have observed that providing children with access to education is one of the greatest gifts and hand-ups we can give," Jeff said. "We know that if someone gets equal access to education, it will benefit them in their academic pursuits and it will increase the possibility that they will have opportunities to further their education at great universities and enhance their future job prospects. Our hope is that the recipients of these scholarships will give back at some point in the future, for the benefit of their communities." 
"We have observed that providing children with access to education is one of the greatest gifts and hand-ups we can give."
Jeff is a graduate of UC Berkeley and UCLA Law School and was previously a business lawyer and the youngest managing partner of his firm. He then became president of his family's real estate investment, management, and development business. 
He has been the board chair and president of many nonprofit organizations including Parker, the Jewish Community Foundation of San Diego, and Congregation Beth Israel, where he was the 2014 recipient of an award for extraordinary community service. He currently serves on the board and executive committee as treasurer of the University of California San Diego Foundation, and serves on the board and is president of Seacrest Holdings Corp. 
Jeff is committed to organizations that he believes improve the human condition and, along with Karen, their family foundation has established numerous scholarship and fellowship programs for those with the greatest needs and potential.
Former Distinguished Alumni awardees include Ethel Mintzer Lichtman '40, a Parker teacher and devoted volunteer for more than eight decades; Ambassador Ted Gildred Jr. '50, a leader in the banking industry, diplomat, successful developer, and an accomplished aviator; and Louisa Hanson Marshall '26, a leader in the field of neuroscience and a pioneer in career opportunities for women in science, who received the inaugural award in 1997.
The award will be presented to Jeff on Friday, April 24, 2020, during Parker's annual Alumni Reunion Weekend. Jeff and his class will commemorate 45 years since graduation.