Filmmaker discusses his mini-documentary on environmental racism
By Matthew Piechalak | [email protected] 
Parker Upper School student Gabriel Jinich, Class of 2020, recently spoke to Parker School News about his award-winning mini-documentary, "Environmental Racism in Barrio Logan." 
The film, which has already garnered a second-place award at the UCLA Environmental Film Festival and a third-place honor in the high school documentary division at the MyHero International Film Festival, is being streamed online today for the Earth Day premiere of the New Roads School's Inaugural Climate Changemaker Teen Film Festival.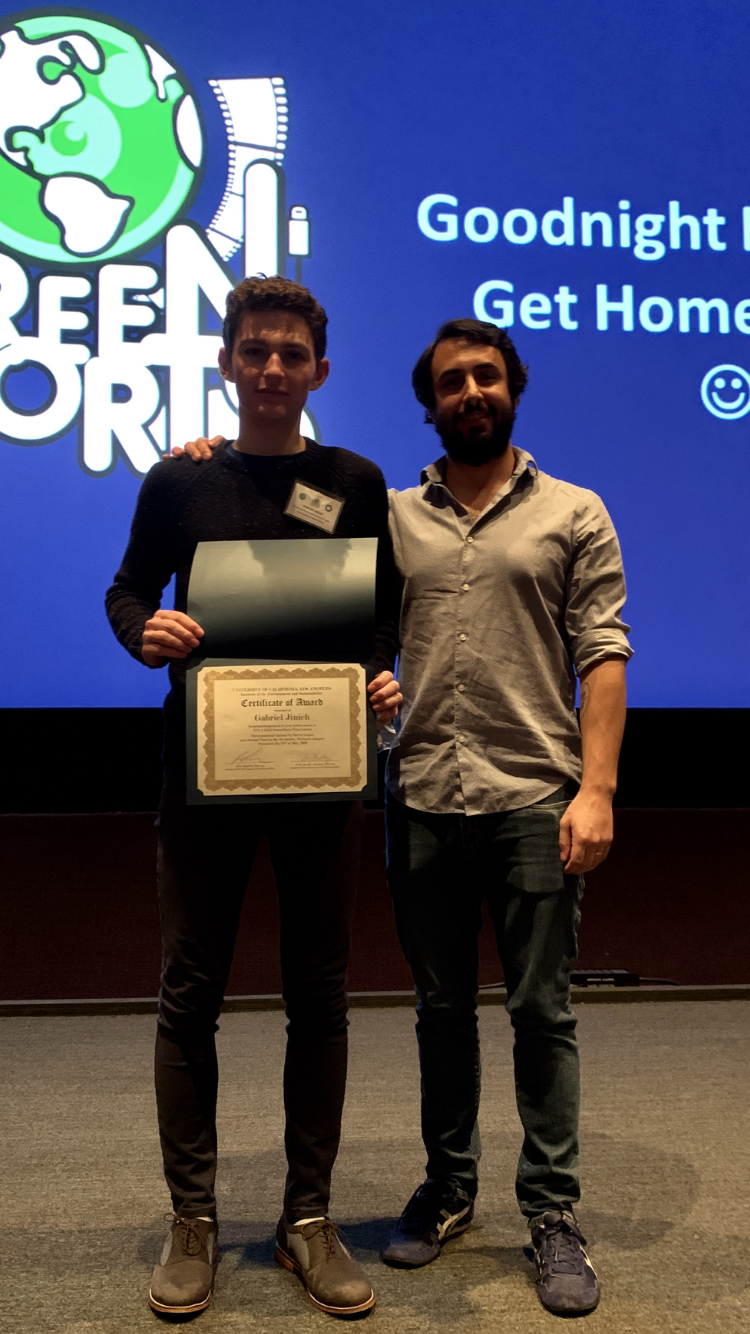 The event–being held remotely due to the COVID-19 global pandemic–was created to provide young filmmakers with a platform to share short films that tell impactful stories about climate change from their perspective. The festival includes more than 300 entries from 52 countries.
The festival will be streamed at 5 pm today. To tune in, click here. To vote for Gabriel, click here. 
Briefly describe the origin of your film idea. Why did you decide to make it?
Throughout high school, I had been researching the impact of air pollution on minority communities in San Diego County. In the documentary, I focus on Barrio Logan, which is a community with some terrific people that has struggled with air pollution for a long time due to its proximity to industrial activity. You go to some of these immigrant communities and it's so sad when you look at their air quality. It's called 'environmental racism'. Everybody is talking about it. I had the idea of making a documentary on it for a while, and Environmental Racism in Barrio Logan finally came to fruition the spring of my junior year.
Describe the creative process. How did you put the project together?
I happen to really enjoy the creative process a lot. The film is based on the research I had conducted, so writing the script was naturally the place to start. Once I was satisfied with it, I collected tremendous footage that presented the narrative in a way that would grip the audience on an emotional, as well as an intellectual, level.
What is the overall goal of the documentary?
The goal of the documentary was always to build awareness around the air pollution crisis in Barrio Logan, and the terrific community organizers who have fought against it tirelessly for decades. The people of Barrio Logan are suffering because of corporate interests. We can't let that happen. We have to take our communities back. 
Is filmmaking something you hope to pursue as a profession?
I have never thought of filmmaking as a future profession. It has always just been a creative outlet for me.
You are attending The Wharton School of the University of Pennsylvania this fall. What will be your field of study?
I plan to concentrate on Environmental Policy & Management. However, I am taking a gap year [first] to pursue electronic dance music production.