'Next-Level Lancer' program offers a holistic approach to training 
Story and photos by Matthew Piechalak | [email protected]
It's a sunny fall afternoon on Lauer Field and Upper School student-athletes are hard at work in one of the final sessions of the Next- Level Lancer program for the first trimester.
The students are alternating between relays and conditioning drills, careful to maintain a six-foot distance to adhere to the School's health and safety protocols. Parker Athletic Trainer Niki Dehner is keeping time on a stopwatch while also shouting encouragement to the teenage athletes.
"Go, go, go!" She yells across the field. "Move those arms."
She peers at a tablet on a stand to check in on those participating from home.
"Good job, you guys rule!" She tells them with a smile.
Next-Level Lancer is a training program established this school year for all Upper School students with a focus on fitness, form, flow, and leadership development. The students meet three hours per week after school—some in person and some online.
The program, established as a lifetime fitness model, was developed during the summer by Niki, Parker Strength and Conditioning coach Jeff Rose, and PE teacher and coach Emily Lotkowictz. The intention was to fill the void created by the postponement of organized high school sports due to the COVID-19 pandemic.
"The overall goal of the program is to help increase the body awareness, strength, flexibility, and total fitness for all our athletes to push them to the next level by providing a solid, safe base to gain these qualities," explains Niki.
"We are preparing our athletes for their sport and pushing them physically and mentally to become better," Jeff says.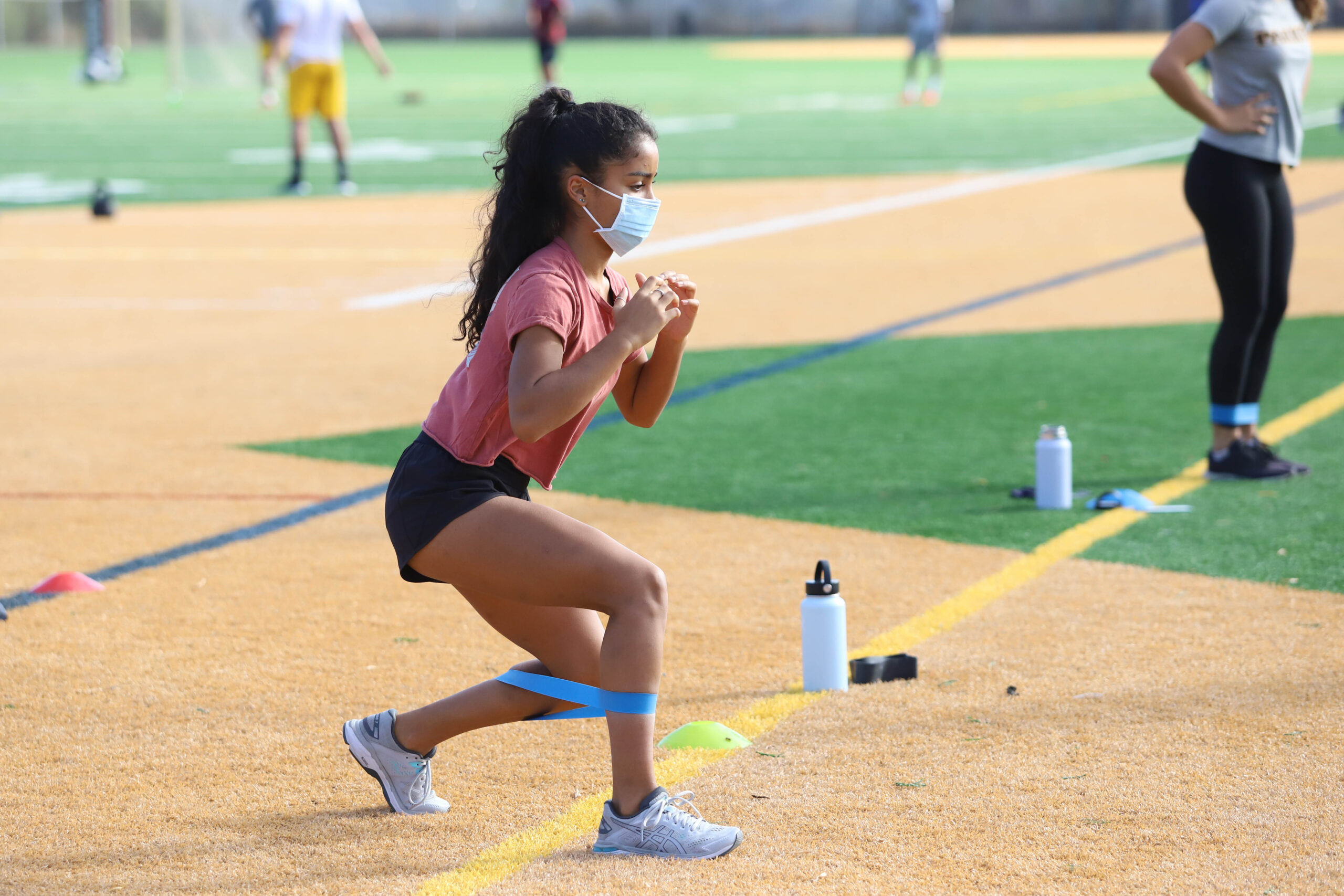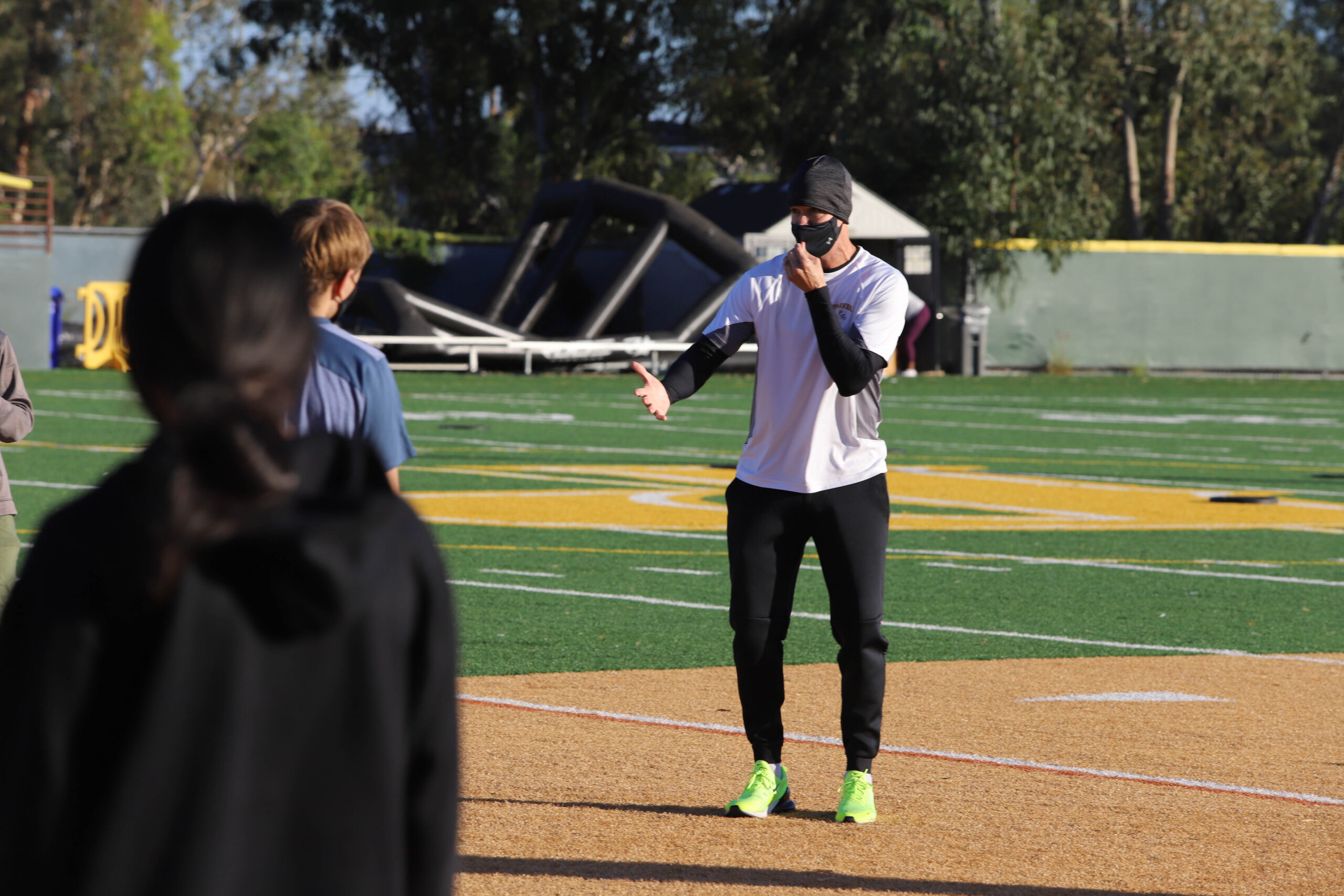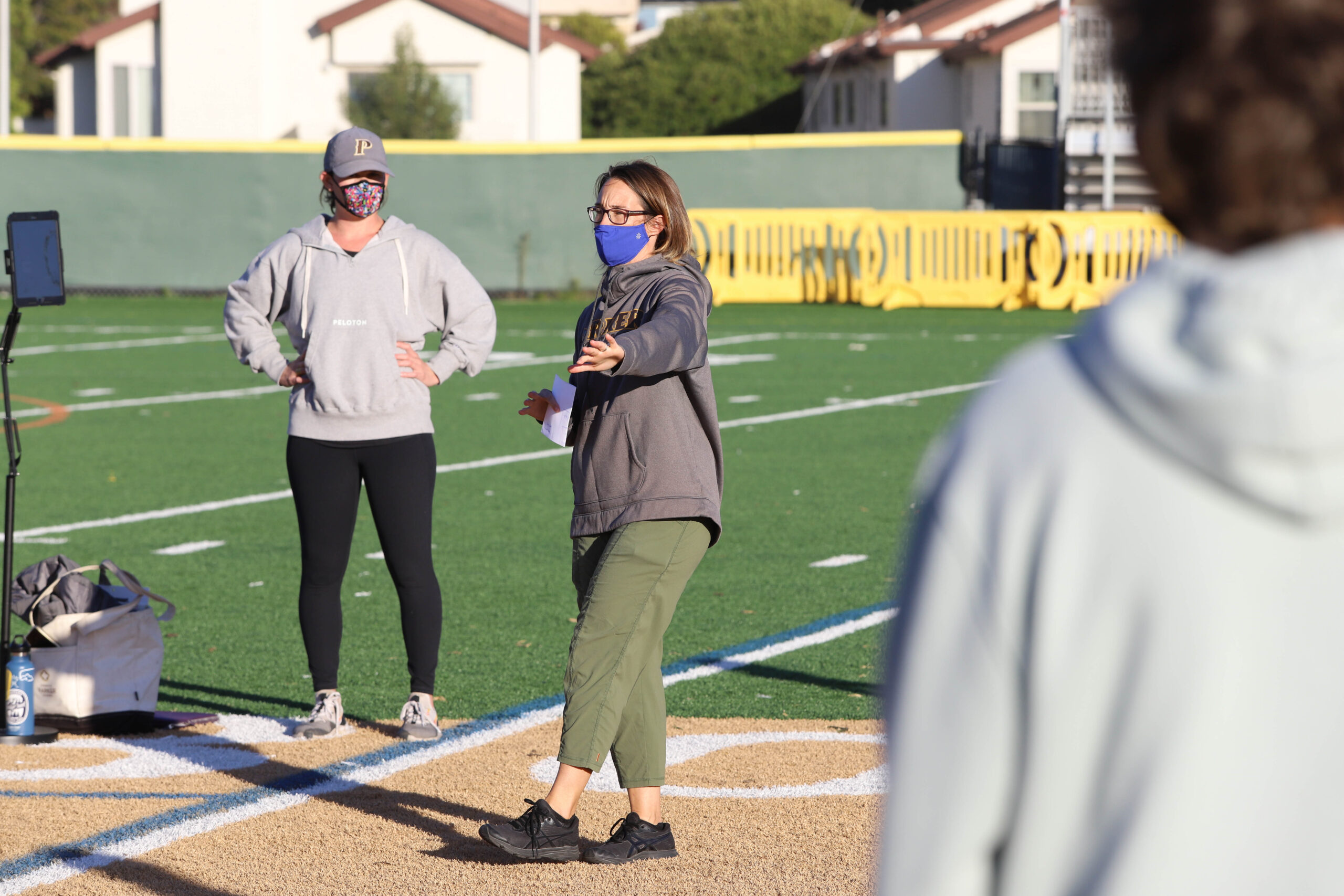 The initial plan for Next-Level Lancer was to offer a holistic workout program to allow all Upper School students a chance to get stronger, faster, and more flexible, says Parker Athletic Director Anthony Thomas. "It was our hope to develop something that would provide student-athletes with a better understanding of how their bodies work and what they need to do to get the ultimate performance out of them," Anthony says. "It also has given the kids a chance to be together and work out, so it has become a tool to support their social and emotional growth."
The program mixes principles of yoga, stretching, and strength and conditioning in an effort to better the whole athlete.
"We've seen substantial growth in their understanding of how to take care of themselves," Anthony says.
"They have increased their stamina, strength, mobility, and overall body awareness," says Niki. "They are continually showing up each day and getting better at all the exercises every day."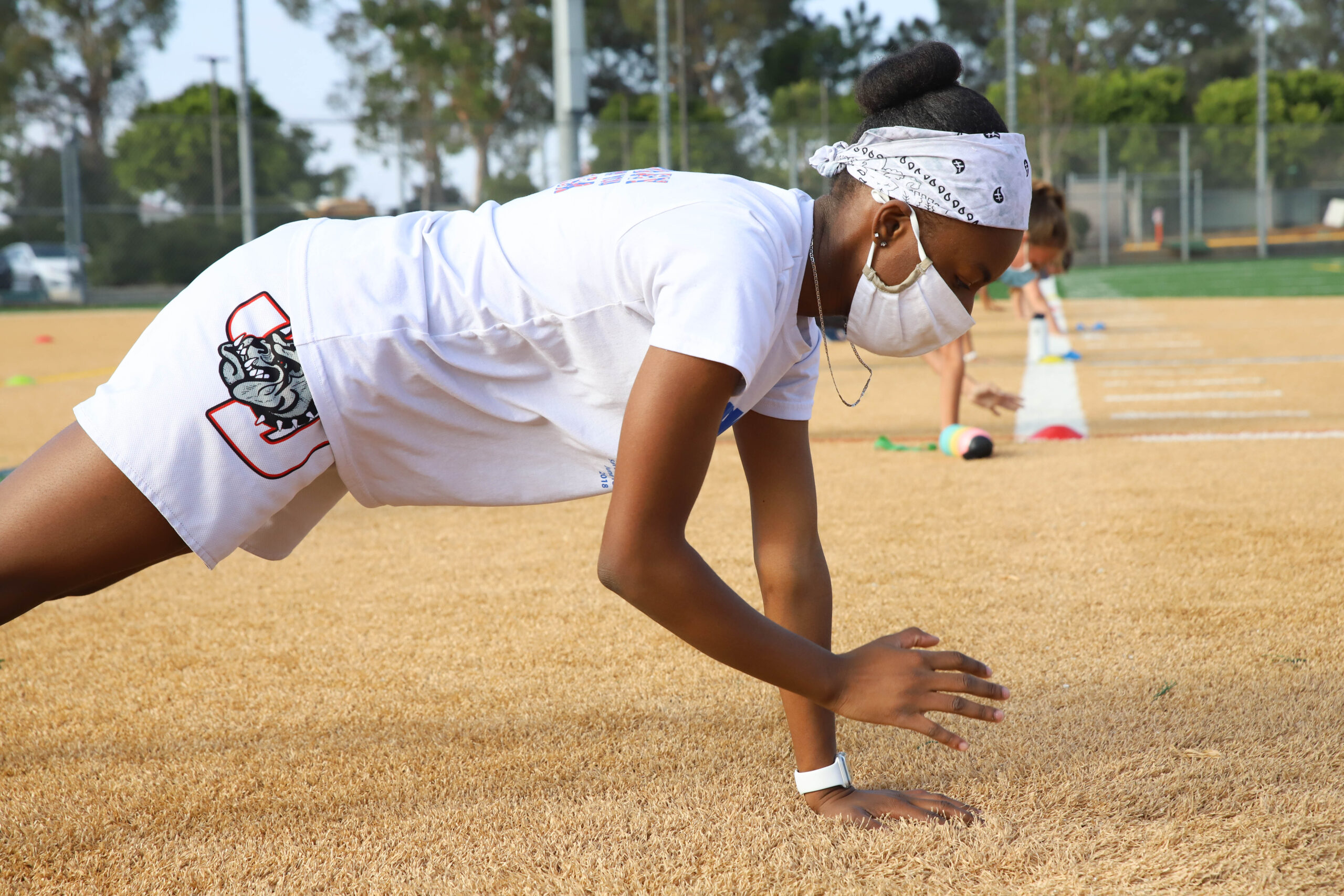 The program has proven valuable among the student-athletes involved. "This program has challenged me to get back into working out consistently," says Sheridan Crisafulli, Class of 2023, who plays varsity tennis. "I really enjoy how there are different coaches with different specialties that can help us in ways that others can't."
Fellow tennis player Rachel Aylsworth, Class of 2022, says she enjoys how the program includes stretching, a workout, and yoga. "I also enjoy how it is offered online and in person so everyone can participate and attendance is flexible," says Rachel. 
"It has helped me remember how important stretching both before and after a workout is to prevent injury."
"The Next-Level Lancer Program has really helped me strengthen every muscle in my body," says Parker baseball player Kory Berenson, Class of 2021. "The workouts emphasize strengthening the smaller muscles we may never think to workout, but that is very important. Strengthening the smaller muscles in my body has allowed me to be more explosive and faster on the field."
Parker golfer and member of the dance team Nyla Brown, Class of 2023, says she has found more focus and peace through the program. "I enjoy that it allows me to stay active and more positive in these circumstances," Nyla says. "It has encouraged me to go out and focus on my sports and be more present."
Parker tennis player Julian Ghosh, Class of 2021, says it's Next-Level Lancer has taught him the importance of recovery. "Previously, I was used to just doing the high intensity part of the workout," he says. "But, stretching before lessens my soreness all around and allows me to get more reps, and the yoga after is a great way to focus on controlling my breathing."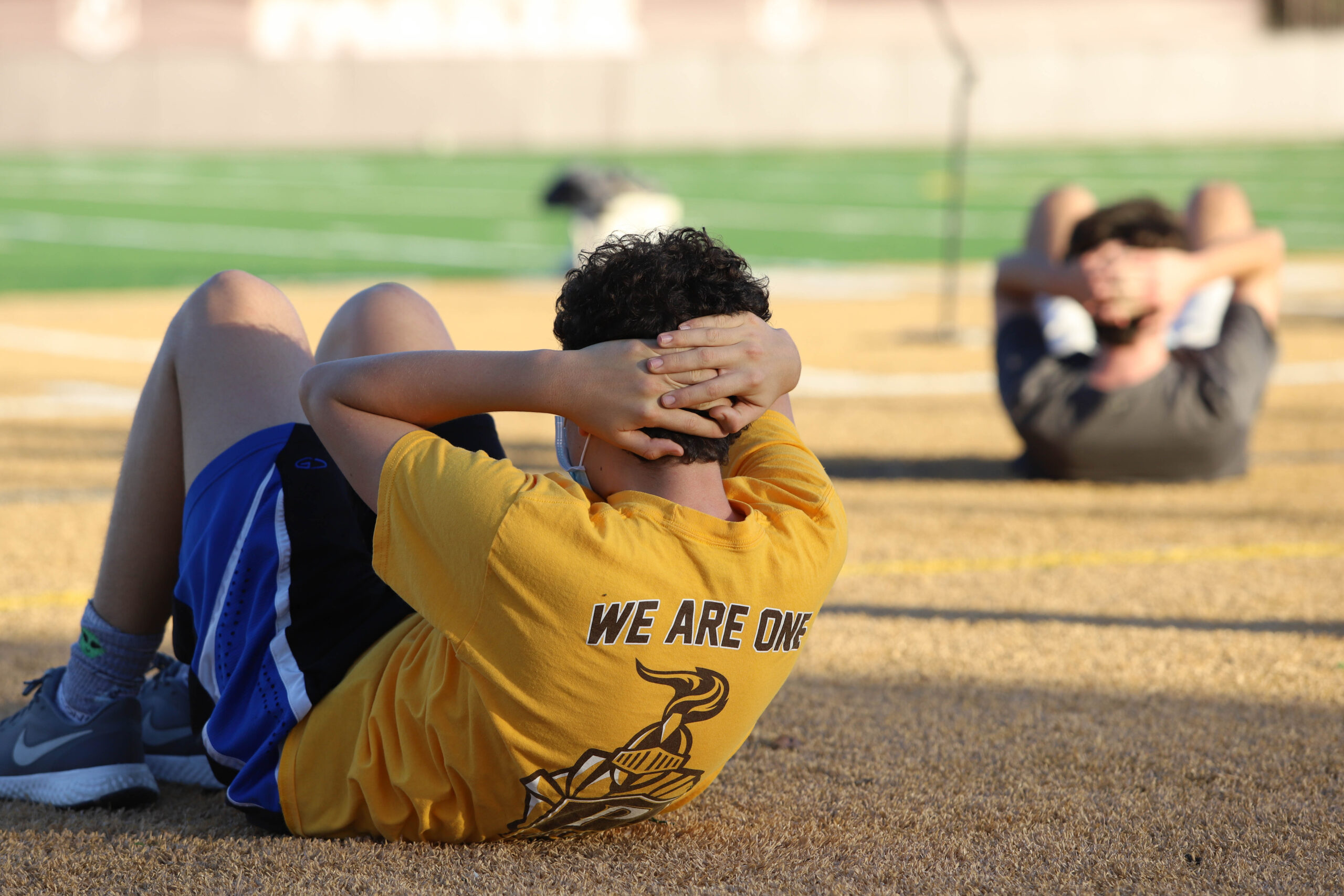 Aside from growing as athletes, the program has brought the students together, Anthony says. "We are all Lancers in the end…Whether we are student-athletes, guitar players, actors, artists…this program has fostered the pride that makes Parker what it is. To see our kids engaged in the program and see the results is great. It is working for all levels of our Athletics program."
With the return of athletic seasons in February, Next-Level Lancer was put on the shelf. However, components of the program will be used in summer workouts. Ideally, the coaches would like to see the program used by all sports programs at Parker. "We would love to see the teams incorporate more preseason, in-season, and postseason training for injury prevention, maintenance, athletic ability, and body awareness," Niki says.