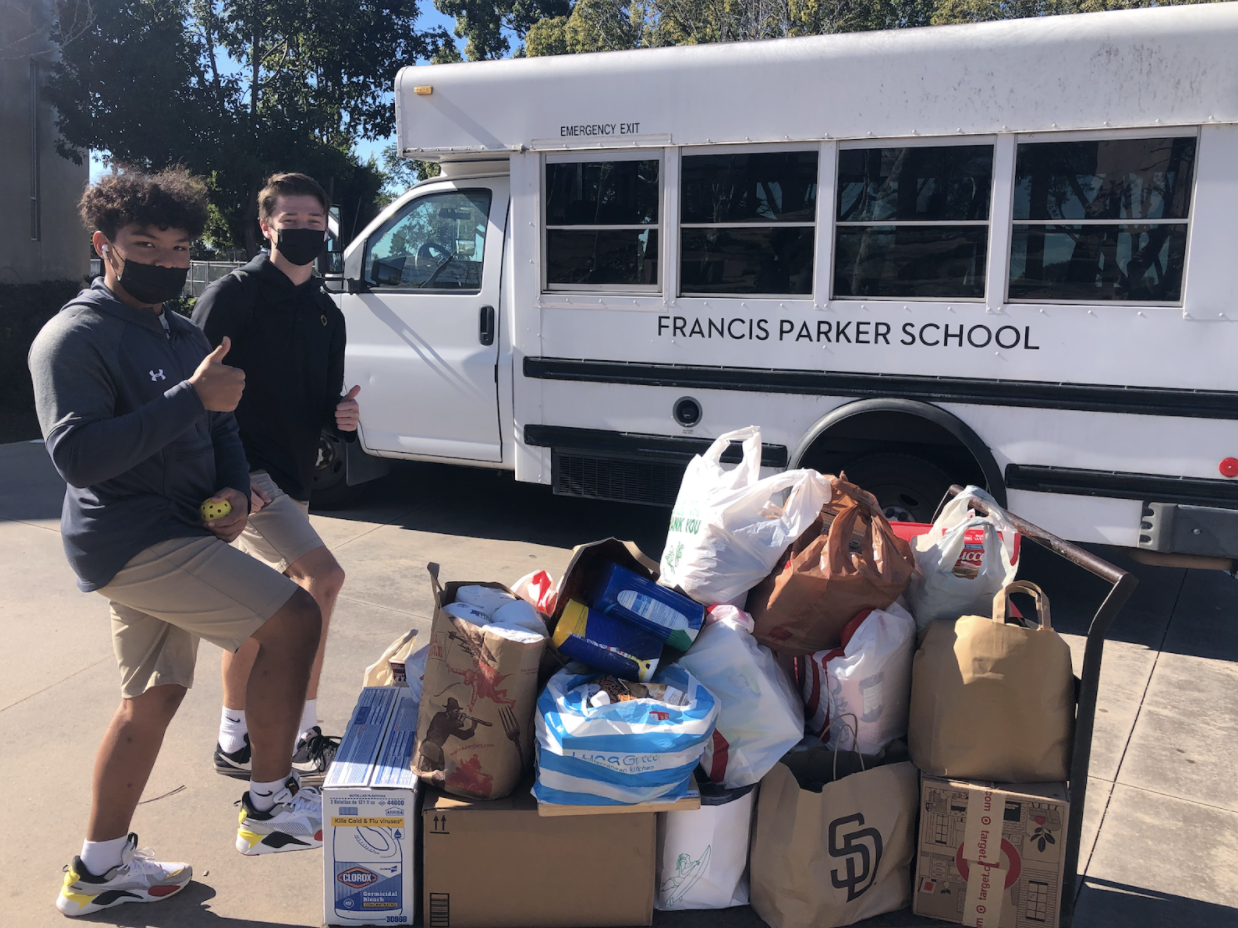 The Parker community (JK-12) has done a wonderful job supporting our Linda Vista neighbors and the Bayside Community Center these first few weeks of January. We have one more week to continue to make an impact! Please see the donation instructions below.
Best Personal & Household Items To Donate
Shampoo
Body Cleanser
Hand Soap
Face masks
Bleach
Empty spray bottles
Trash Bags (medium or large)
Paper Towels
Toilet Paper
Large Size Hand Sanitizer
Latex Gloves
Antibacterial Wipes
Best Food Items To Donate (Please Check Expiration Dates)
Canned Chicken and Tuna
Dried and Canned Beans (black, pinto, garbanzo)
Canned Vegetables (green beans, diced tomatoes)
Canned Soup
Canned and Dried Fruit
Chicken, Beef and Vegetable broths and stocks
Lentils
Rice (white, wild, & long grain brown)
Pasta
Tortillas
Nuts and Seeds (unsalted)
Nut butters, (peanut, almond, cashew)
Low sugar Whole Grain Cereal or Rolled Oats
*NOTE*
Recipients of these items are low-income seniors and families who struggle with chronic health issues such as diabetes, heart disease, & obesity. Choosing food items that are Low or No Sodium and Low or No Sugar are best. If you can purchase organic items, even better. We appreciate your support in these efforts to keep our community members eating healthy.
Size Restrictions
Bayside is unable to take #10 size cans or glass jars