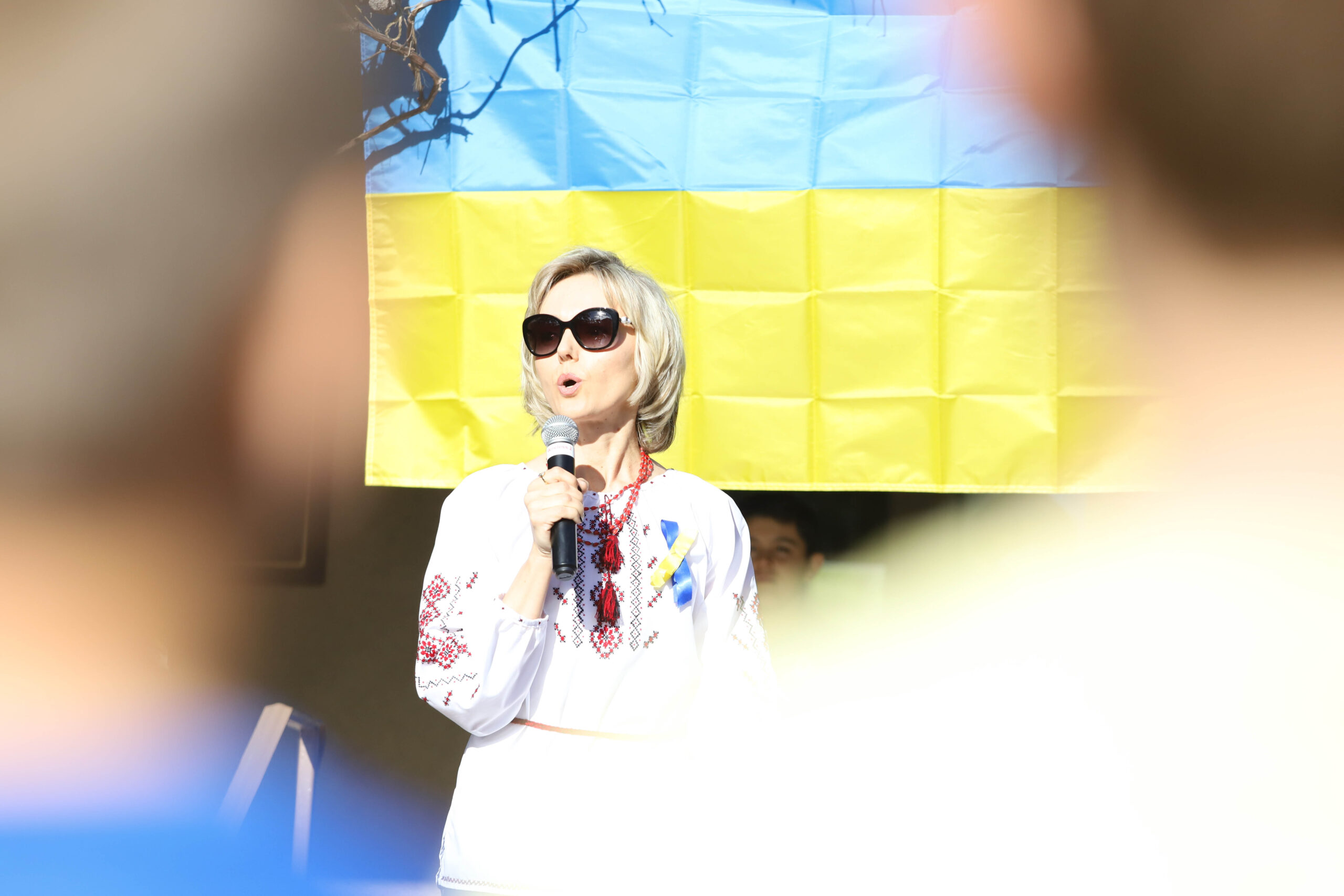 Parker parent Irina Karim speaks to Lower School students during a special Flag Raising in the Gillingham Family Courtyard on Tuesday, March 29, 2022.
Irina, a Ukrainian-American who was born and raised in Kyiv, talked to the children about her culture and the unique features that make Ukraine beautiful. The presentation coincides with Parker's Trimester 3 Drive for Ukraine.
In collaboration with the House of Ukraine in Balboa Park, Parker is seeking to collect donations that will benefit refugees who have fled the ongoing war, as well as medical supplies to aid the people of Ukraine.