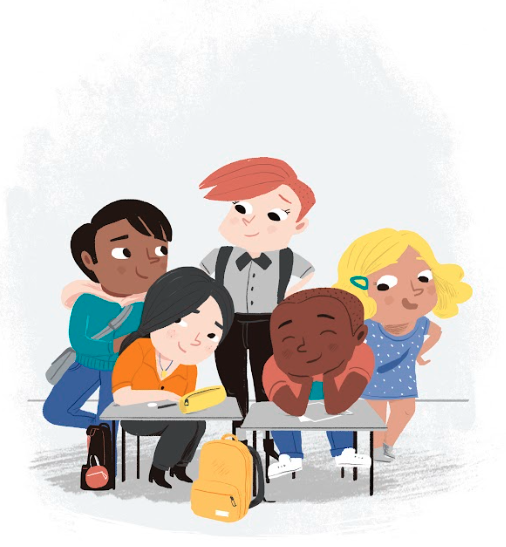 BELONG: DEIB at Parker
Reaffirming a schoolwide commitment to diversity, equity, inclusion, and belonging.
This story originally appears in the 2023 Issue of Parker Magazine
A strategic theme close to the community's heart, Lancers for Equity and Justice outlines guidance on how Parker will advance diversity, equity, inclusion, and belonging (DEIB) through deliberate and holistic efforts.
This directive ensures that DEIB is central to every level of the School's organization and an integral part of decision- making. It supports student academic success and well- being through a sense of belonging, and it works to help students see their identities reflected back to them in Parker teachers, coaches, advisors, administrators, and staff.
While there is still much to be done, Parker has already taken significant steps to uplift DEIB work at the School and establish a community-wide commitment to it. Here are a few ways the School is making progress in advancing DEIB through student education, faculty and staff education, parent education, and student support.
DAY OF UNDERSTANDING
In 2015, Parker student Marisa Turner '17 had an idea for an event that would promote DEIB growth, and she reached out to the newly hired Director of Diversity, Equity, Inclusion, and Belonging Christen Tedrow-Harrison to make it happen. Eight years later, the Upper School Day of Understanding has become a staple of the Parker community and a graduation requirement.
The one-day conference includes, on average, 26 workshops run by Parker students, faculty, staff, and outside presenters; a keynote speaker; and a variety of films and documentaries, all of which explore topics under the umbrella of DEIB. Each Day of Understanding ends with a celebration; last year, the celebration included the unveiling of the student-created Martin Luther King Jr. mural on the Linda Vista Campus.
Past workshops included "Allyship and Understanding Dominant Identity," "Managing Racial Stress," and "Advocating for LGBTQ+ Equity in Schools." More than half the workshops in 2023 were led by student presenters. Past keynote speakers include diversity speaker and trainer Rosetta Lee, racial stress and trauma expert and professor Dr. Howard C. Stevenson, and author and transgender advocate Alex Myers.
The program develops student leaders who engage with the world around them with empathy, understanding, and cultural humility and leave it more equitable and just. Participating in the event during all four years of Upper School helps students grow their self-awareness and the intercultural competence needed to live in a multicultural society.
Now solidified as a Parker tradition, the Upper School Day of Understanding will continue to develop leadership skills within the School and promote a greater understanding of DEIB across the community.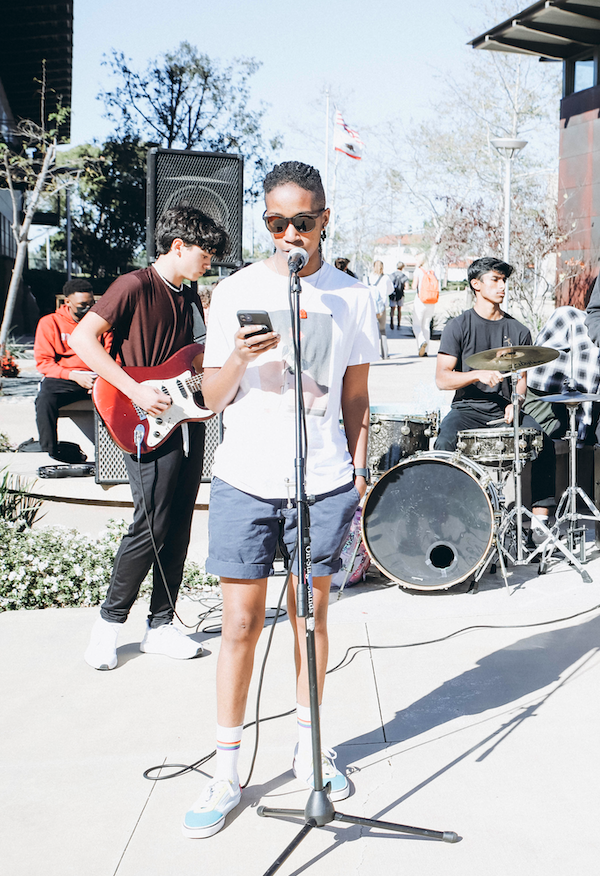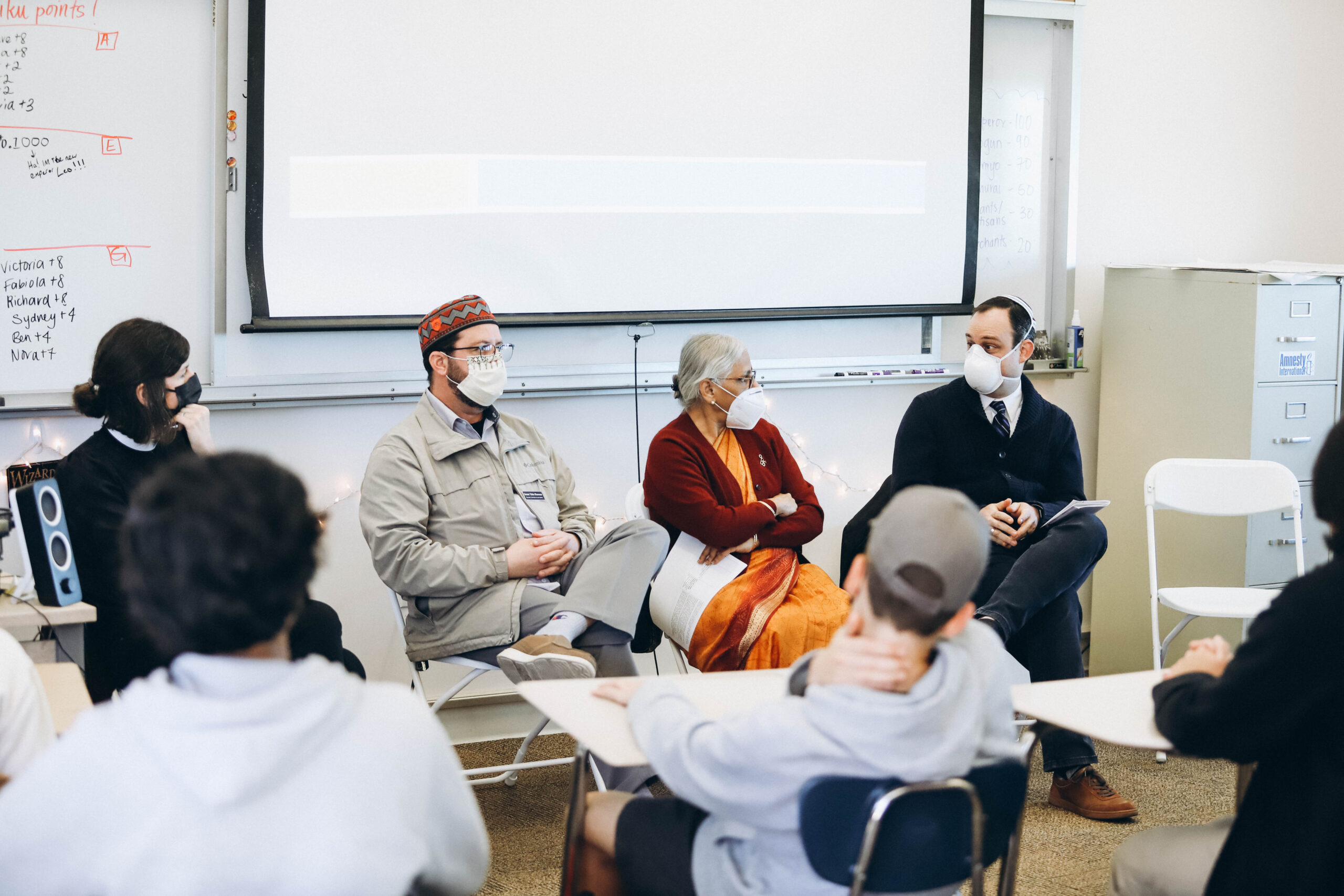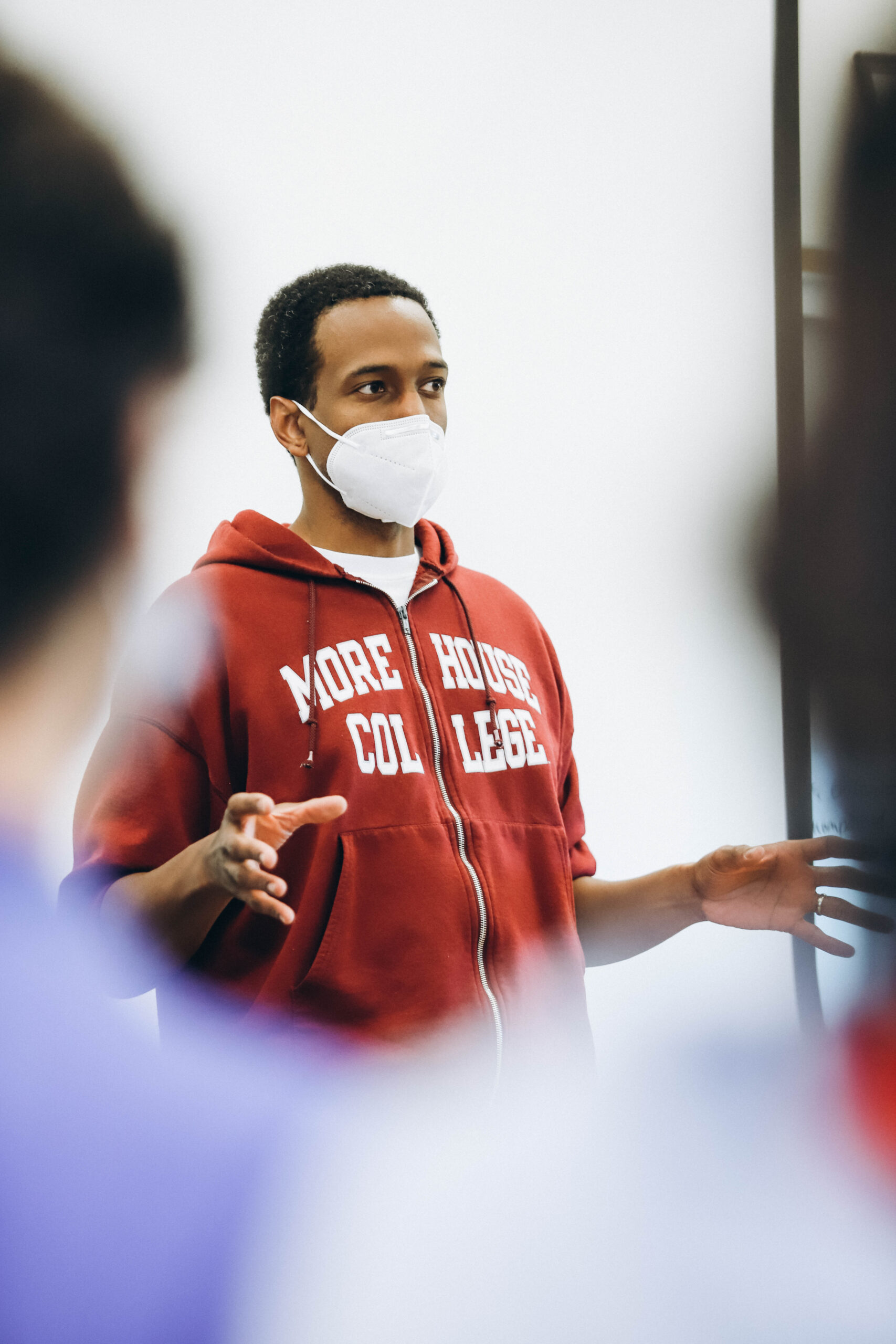 Parker students attend Day of Understanding workshops, talks, and activities each year. 
"While there is still much to be done, Parker has already taken significant steps to uplift DEIB work at the School and establish a community-wide commitment to it."
PROFESSIONAL DEVELOPMENT
Every year, faculty and staff at Parker participate in several professional development days. Over the last four years, the DEIB team has worked tirelessly to guide Parker faculty and staff through training on racial literacy during these growth-centered opportunities.
Racial literacy training explores one overarching theme—the understanding that we are all racial beings and how we understand our own racial identity impacts how we interact with other human beings. Understanding this theme helps educators as they assess their curriculum, classrooms, representations, and language from a racially literate
perspective.
As a result of these trainings, faculty and staff have been able to critically examine the representations shared in readings, films, and activities and to become more cognizant of the language used in their classrooms. Even non- humanities subjects like math and science have integrated these ideas into their coursework.
Faculty and staff across Parker now have the tools and resources to think critically about the frameworks, coded behaviors, and implicit biases that might have previously been accepted as the norm. Professional development days will continue to include DEIB training to support Parker's commitment to creating a sense of belonging for the entire community.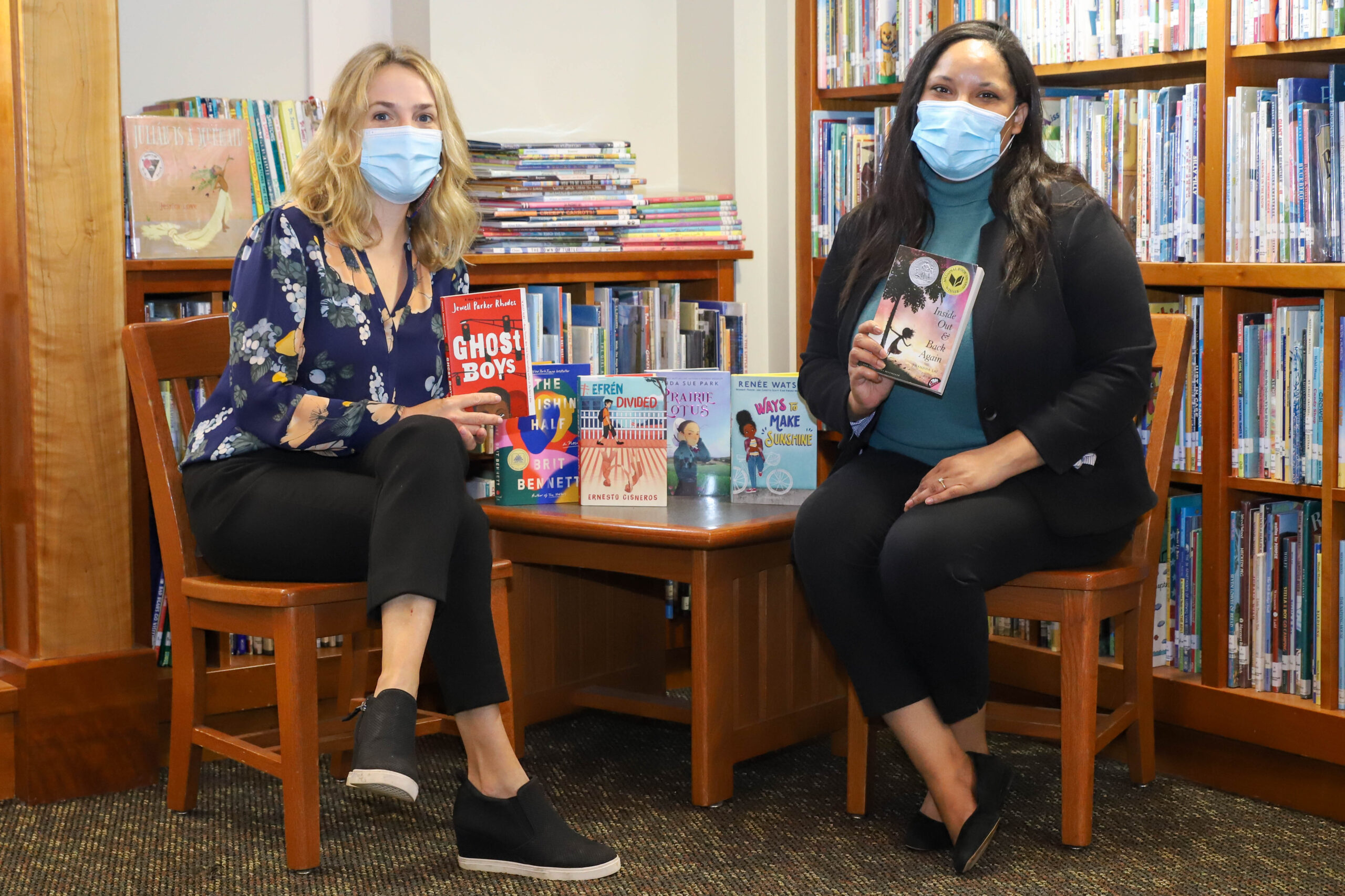 Associate Director of DEIB at the Lower School Veronica Scott and Lower School Culturally Responsive Literacy Specialist Rebecca Bellingham started the "Windows, Mirrors, and Coffee" Bookclub in November 2020.
AFFINITY GROUPS
Over the past several years, the DEIB team at Parker has established and fostered student affinity groups across both campuses. Affinity groups provide support for students as they explore identity development in relation to various identity markers.
These groups include NIA (Nurture, Inspire, Achieve) which supports Black, African American, multiracial, and transracial adoptees across all divisions; SPEAK (Shaping Peer Empowerment; Advocating Knowledge) which supports first-generation college-bound Latin@/x/e* students at the Upper School; and the Gender Sexuality Alliance, which supports LGBTQ+ students at the Upper School.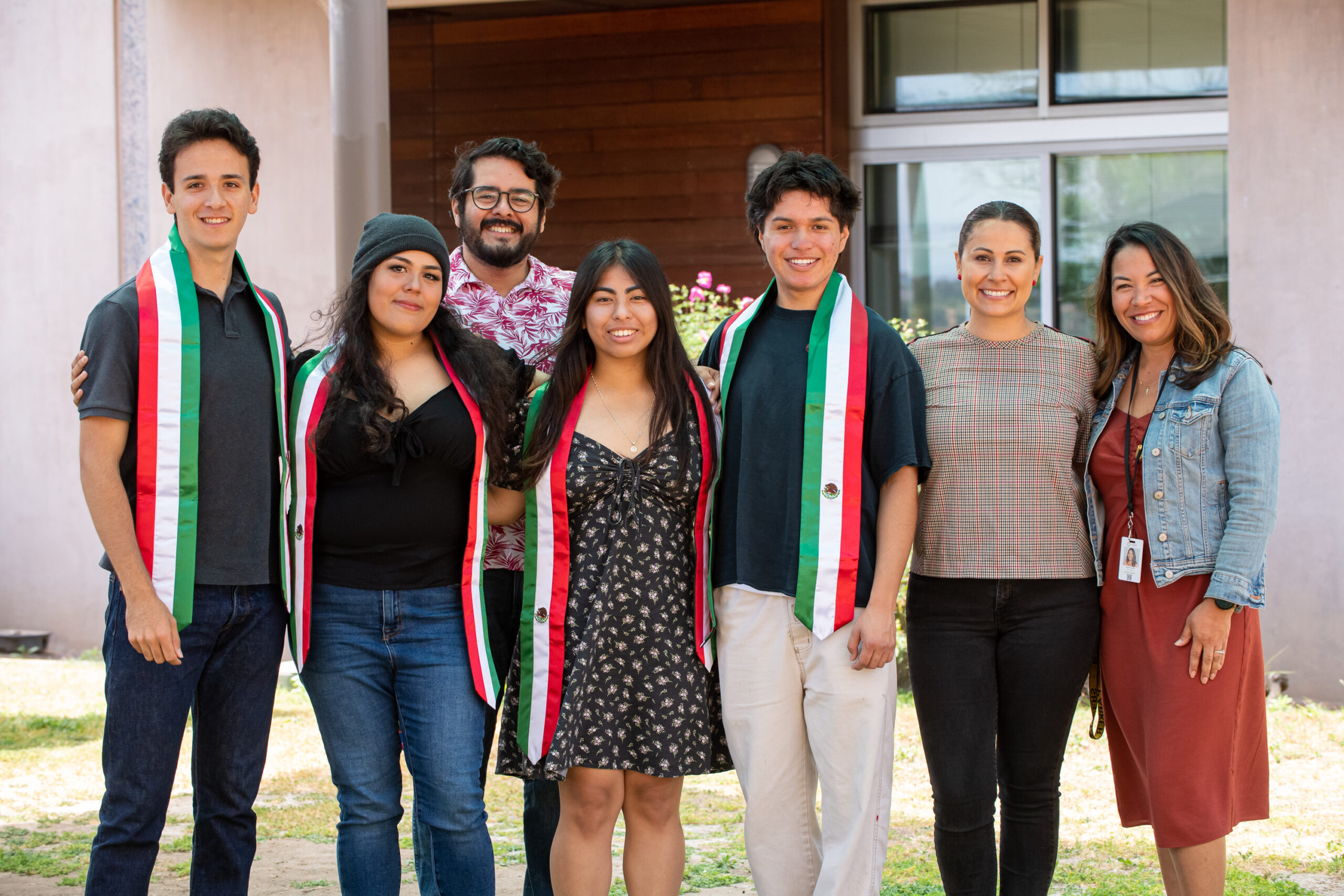 Seniors from SPEAK were honored with a special graduation celebration.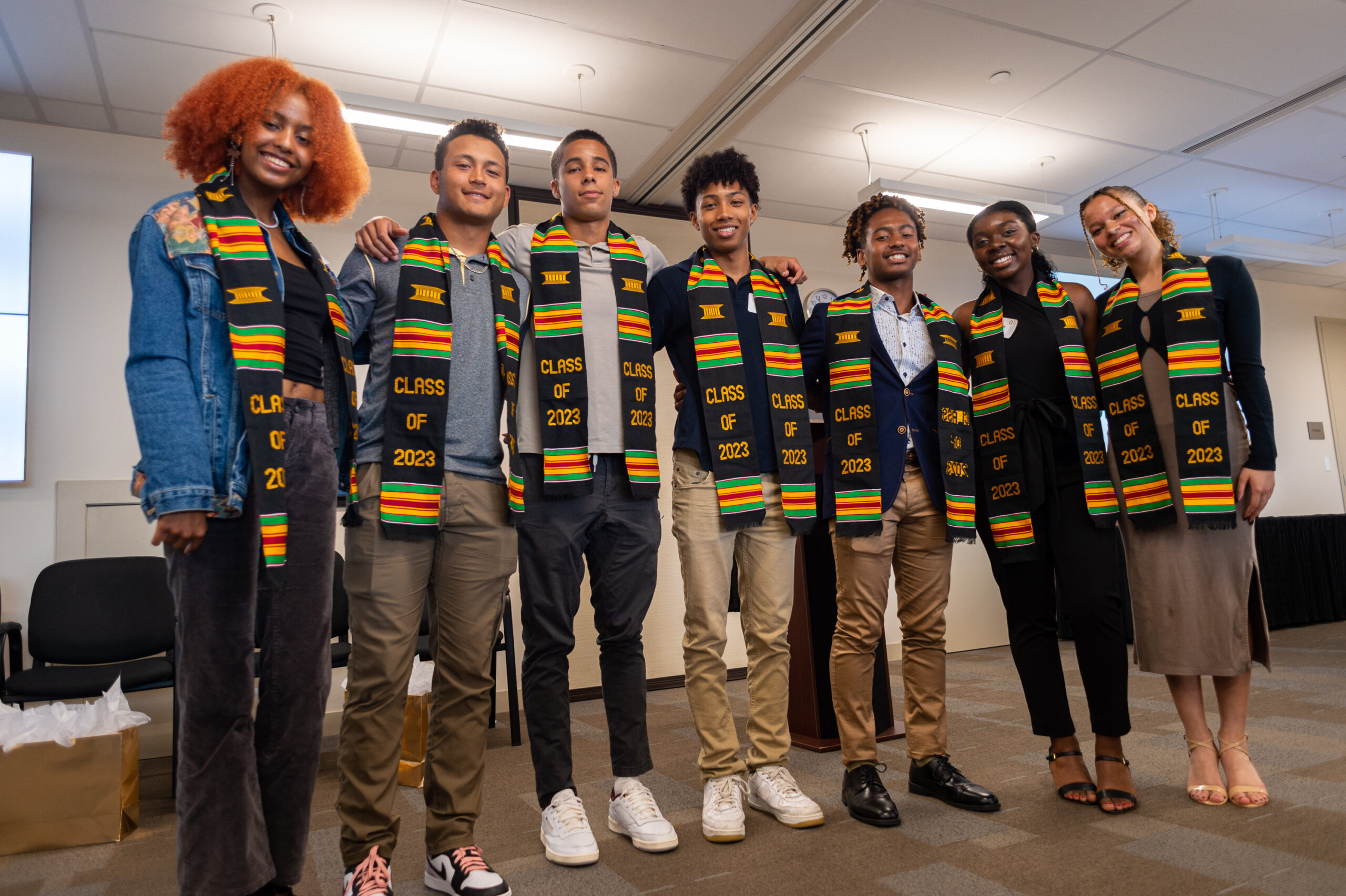 The 14th Annual Pan-African Celebration honored graduating seniors and rising Grade 6 and Grade 9 students.
Faculty and staff members serve as group facilitators and go through training to better understand themselves and their own identity and how to best support students. These group leaders create lessons that walk students through identity development with the goal of meeting six to ten times each year.
Affinity groups bolster a feeling of belonging for Parker students—a key value of the School's community. And while they work to support racial identity development, the groups also honor individuality.
The DEIB team is working on expanding and adding affinity groups and hopes to extend the programming to Parker alumni as well.