Throughout the summer, Parker athletes found a variety of ways to stay in shape and prepare for their upcoming scholastic sports seasons. Parker sailing coach Kate Sheahan Herron and Parker sailor Fenja Bahrenburg, Class of 2025, did so by competing as a team at the Snipe Women's National Championship. 
Kate and Fenja earned an impressive second place finish in a 16-boat fleet. "This regatta drew some of the top female sailors from around the country, and Coach Kate and Fenja were often leading the pack!" Parker Sailing Program Director Chris McGrath says. 
The US Women's Nationals is held every year in Mission Bay, and women and girls of all ages and levels of Snipe experience are welcome to compete in the competition. See full results of the regatta HERE.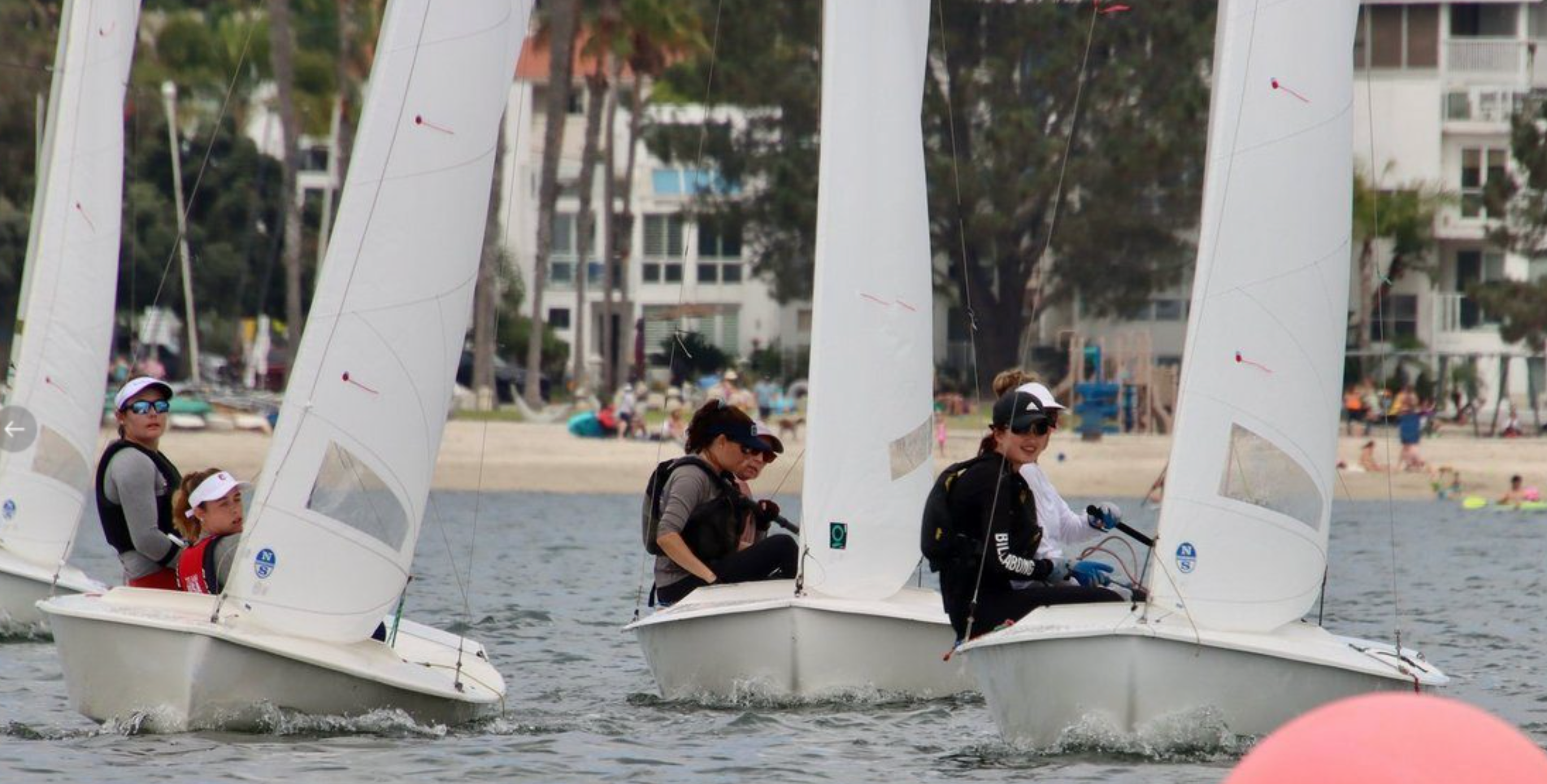 Kate and Fenja leading the 16-boat fleet around a mark in one of the races.
Parker Sailing started practicing for the 2023-2024 season this week on Tuesday, September 12. The team competes in the Pacific Coast Interscholastic Sailing Association (PCISA), arguably the most competitive concentration of sailors in the country. Parker Sailing will compete in their first regatta of the SoCal Series at Newport Harbor Yacht Club on Saturday, September 16, 2023. 
"Through learning, competing, and seeking excellence on the water, Parker sailors will develop a deeper appreciation and understanding of themselves, their teammates, and the sport of sailing," Chris says. "There truly is 'no limit to better' in this lifelong sport, which connects individuals to the ocean, the wind, and aspects of themselves that only these natural elements can awaken. Plus, sailing fast and competing is incredibly fun!"