Russell Childs, Class of 2020, named team's Section Scholar
By Matthew Piechalak | mpiechalak@francisparker.org 
They've got talent–both on the field and in the classroom. 
For the third consecutive season, Parker Football has been named a CIF San Diego Section All-Academic Team, CIF announced Monday afternoon. The team earned the honor with a combined 3.32 GPA, the highest among football programs in the Center City Region and only second to Santa Fe Christian (3.38) in San Diego.   
CIF San Diego Section names one all-academic team per sport across each of its five regions– Center City, East, Imperial, North, and South. Team GPAs are computed with unweighted grades because not all schools offer the same number of weighted courses.  
"It's a credit to our kids and their commitment to their academics," says Parker Football Head Coach Matt Morrison. "If you ask our kids and ask their parents, they will [all] tell you, they do better during the season due to the structure and routine they get in." 
Combine good habits and really good kids, Matt explains. During the season, the team holds a 45-minute study hall three-days per week prior to practices. 
"It's part of our program culture–academics are important," Matt says. "We adjust our practice schedule so kids can meet with their teachers." 
Russell Childs, Class of 2020, was named the team's Section Scholar with a 4.56 GPA. For each all-academic team, CIF awards a section scholar award to a junior or senior with the highest, cumulative, weighted GPA.  
"I'm honored to have received such an accolade," Russell says. "I have always prioritized my education, whether it is regarding my academic courses, art clubs, or captain meetings for football. Football and academics simply go together for me. They both require an intense focus and presence of mind." 
Russell, a running back and defensive back, was recently awarded the CIF San Diego Section's Spirit of Sport Award winner for football and was named the team's Parker Power Award winner.
In September, he was also featured on the KUSI Sports' Prep Pigskin Report for his artistic skills.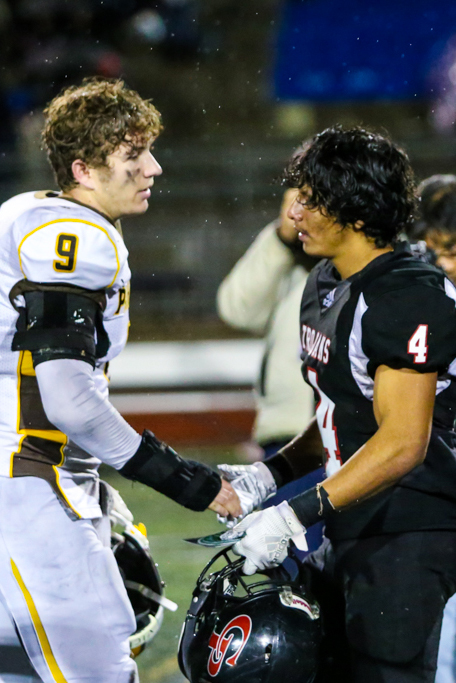 "Russ is an unbelievable kid," says Matt. "He's got a stronger will than anyone I've ever coached. He can push himself through a lot of adversity. He's mentally and physically tough." "When you have one of your best players who achieves at that level athletically, academically and puts forth that kind of effort, it sets a standard for what is expected." 
On the field, Parker Football won the CIF San Diego Sectional Division V Championship by defeating Castle Park, 24-21. It was the program's first sectional title since 2009. 
"It is no secret that Francis Parker produces some of the best student-athletes in the county, and that has been the case year after year," says Russell. "Only this year, we got to pair a couple of banners with our academic recognition. Our team went through so much this year and our ability to play and study through the noise is a testament to our growth."
"It's a credit to our kids and their commitment to their academics."