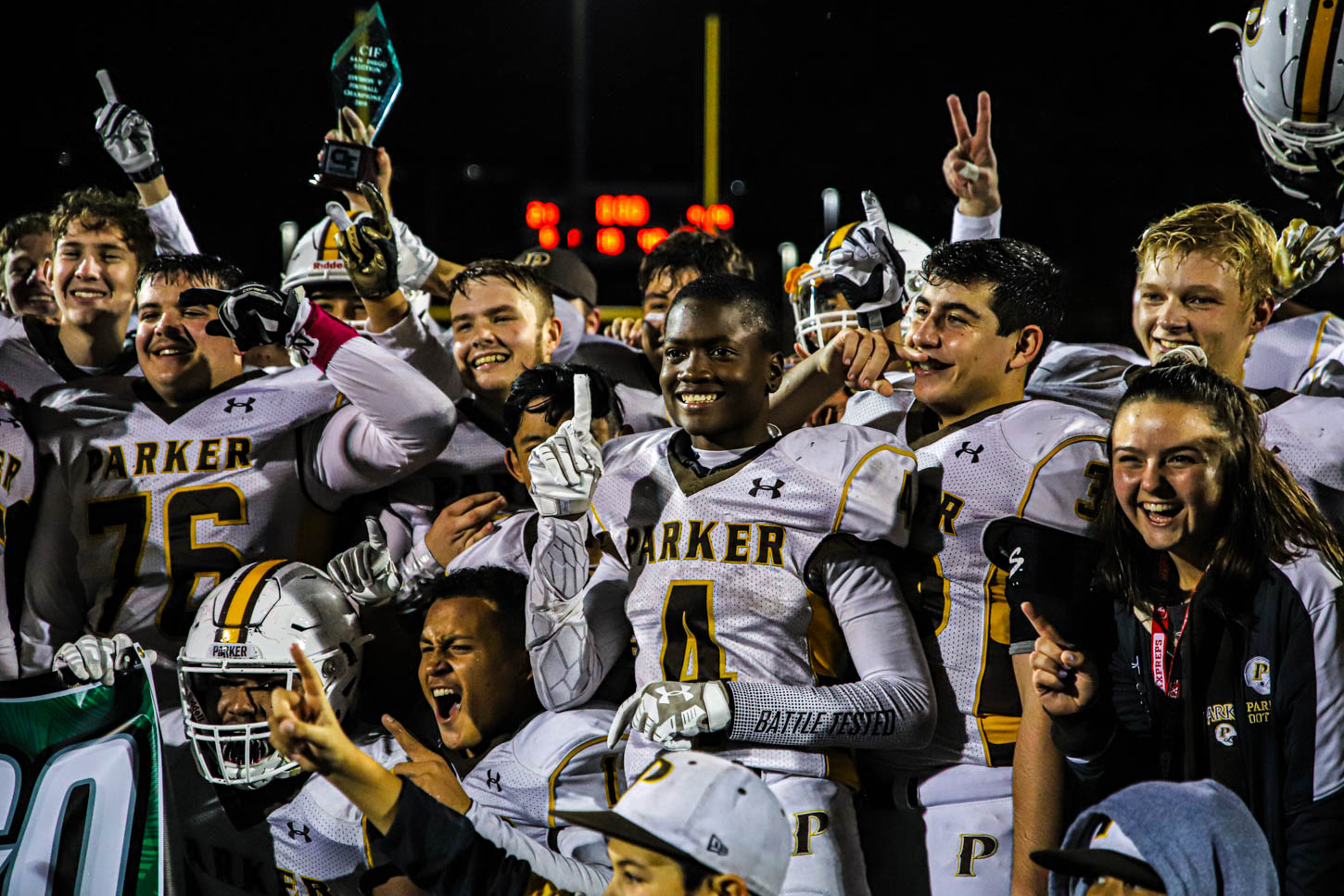 Parker kicker Cito Miller, Class of 2021, connects with the football, sending it over the outstretched arms of the defenders and into the driving rain.
He freezes in place, his line turning quickly to watch the end-over-end rotation as the ball sails through the upright; the referees throw their hands in the air to signal a made field goal from 27 yards.
And with that, Parker cemented a sectional championship for the first time since 2009.
Parker defeated Castle Park, 24-21, last Friday in the CIF San Diego Sectional Division V Championship at Otay Ranch High School.
It was a back-and-forth contest played mainly in torrential rain. The Lancers took a 7-0 lead on a run by Trevor Brokowski, Class of 2020. Castle Park scored the next two touchdowns to take a 14-7 lead early in the second half.
Quarterback Gervy Alota, Class of 2022, connected with Chris White, Class of 2023, on a 59-yard reception to tie the game at 14-14, and would later rush for a seven-yard score on a quarterback keeper to take a 21-14 lead.
Castle Park would respond with an Erik Hernandez rushing touchdown–his third of the game.
Cito's field goal would be the game-winner, with just seconds remaining.
To view more photos from the game, click the gallery below.