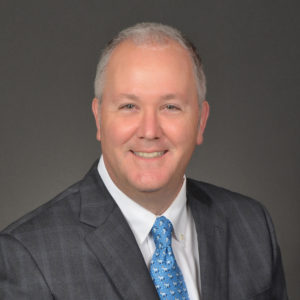 Happy New Year to you and your family! Although we are only halfway through this academic year, your Board of Trustees has already been hard at work looking ahead to next year and beyond.
In my last article, I noted that the main role of the Francis Parker School Board of Trustees, as it is for most organizations, is to serve as the guardian of the School's mission and vision. That vision is encapsulated in our Strategic Plan that lays out a multi-year approach for moving Parker forward. That Plan is brought to life each year through the School's budget.  
Earlier this week, the Board of Trustees met and approved the budget for the 2019-2020 fiscal year. Our work, which took place over several months, was to develop a budget that meets rising costs, identifies opportunities to optimize operating costs, continues to support Parker's unique programs, committed faculty, and small classroom experience, and respects the financial needs of all our families to ensure access to a Parker education for our diverse community.
It is through the hundreds, perhaps thousands, of decisions about how the School will allocate its precious resources that those charged with running the School determine how it will live its mission and fulfill the objectives and initiatives contained in the Strategic Plan over the coming year. It is, in short, the roadmap to our future, and our collective success—as individual learners, as a community, and as an institution—depends on a prudent, thoughtful budget that reflects not just our goals, but also our values.
Next year's budget does just that: it maintains the highest quality educational experience for our students, strengthens the ongoing investment in the professional growth and excellence of our faculty and staff, increases the budget dedicated to financial assistance, and bolsters our reserves to increase financial security, all while ensuring that a Parker education remains as accessible as possible by finding the appropriate balance between your budget and ours.
For the coming year, the tuition increase of 3.3 percent is the lowest in the last five years, yet still guarantees the School can meet its strategic objectives and deliver a superior education to every Parker student.
The cost of providing a Parker education does not come from tuition alone.  The gap between tuition and the full cost of educating each student is roughly $2,900. The margin of excellence in all facets of School life—academics, arts, athletics, and activities—is provided through philanthropy, through the many generous gifts provided by current members of the Parker community and those who came before us.  
Maintaining our commitment to keeping tuition increases as low as possible requires us all to contribute what we can. We are so grateful that our annual parent giving percentage has increased remarkably in the last few years and now nears 90 percent. We aim for 100 percent participation because every gift truly matters, regardless of amount.
On behalf of my colleagues on the Board of Trustees, thank you so much for the continuing investment you are making to provide the highest quality education for your child or children, for your engagement in our School community, and for being part of the Parker Family. Best wishes for a happy, healthy, productive, and peaceful new year!