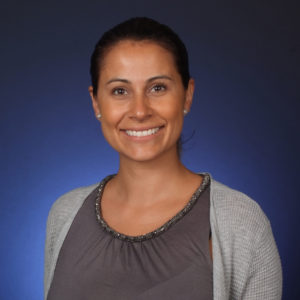 I recall one of the most impressive moments of my interview for this position in 2014. I sat in Rogers Conference Room with four Board members discussing the evolution, goals, and priorities of the diversity work at Parker. I met with many constituency groups on this day, but I highlight the Board because as many know—regardless of the organization—support and commitment from the top ensures and assures prioritization and allocation of time to do the work required to continuously access, address, and move the work forward in the proper way at the correct time. In the end, it was this piece that set Parker apart.
My beginnings here at Parker were spent learning our history, understanding the culture, and building relationships across divisions to ensure a unique, yet cohesive approach to this work. From this, I learned quickly that two of Parker's greatest strengths are its teachers and students. These two constituency groups have always been a source of inspiration and support for Parker's diversity, equity, and inclusion (DEI) work. With retirements, job relocations and graduations, these two constituencies—so too—are guaranteed to change. For this reason, I applaud Parker's intentional institutionalization of DEI through some key areas:
2013 – The creation of a standing Diversity Committee of the Board of Trustees

2014 – The commitment to a two-year climate survey process known as Assessment of Inclusivity and Multiculturalism (AIM)

2015 – Hiring of Director of Diversity and Inclusion

2016 to 2018 – Implementation and review of five AIM action items

Create diversity and inclusion mission statement

Develop and implement an outreach plan

Develop and implement a JK to 12 inclusive curriculum framework

Revise hiring practices to proactively attract more diverse faculty to the School

Provide professional development for faculty and staff
I find that some are perplexed at the mention of this work. Many folks presume this role is charged with admissions work and enrollment. While in actuality the way Parker structured this role, it is far more about retention. In the simplest of terms, my role and work attempt to ensure every community member operates from a position of respect toward one another and self. This role is best understood when a constituency-based approach is applied.
Parents
When it comes to parents, it's about a partnership with the Parents Association (PA) and looking for ways to provide mentorship and community through the Equity, Diversity, & Inclusion PA Committee. We are still very much in the building stage with this committee. However, never underestimate the power of a few dedicated and thoughtful people. This year's committee co-chairs, Marvin Gunn, and Christie Hill succeeded Sophonya Simpson-Adams and Camille Dunbar. If you are interested in getting involved, please contact the EDI co-chairs at [email protected].
Students
For our students, so much lives in our curriculum and classroom environments. So too, our goal is to have the culture of inclusion permeate our classroom walls and student spaces so no matter what, our students feel valued, seen, and known. Moreover, in our life skills program, which runs in Grades 3 to 9, our students gain critical exposure to understandings on a variety of different lived experiences and identities.
In our Grade 6 to 12 program, we have a broad offering of student affinity groups and clubs such as Cafe Club, Gender Sexuality Alliance (GSA), Girls Who Code, Feminist, Latin American Student Organization (LASO), Asian American, UMOJA, and Spectrum. We also have an incredible leadership opportunity offered annually to six of our Upper School students to attend a conference hosted by the National Association of Independent Schools (NAIS) called Student Diversity Leadership Conference (SDLC).
Faculty and Staff
Another important area of the School's work is done through our faculty professional development. The climate tool, AIM, as referenced earlier, was the driving force for much of the professional development over the past three years, which has focused primarily on defining what inclusive curricula is and how to develop that in our classrooms. Put simply, our faculty want to ensure that they are providing windows and mirrors of diverse experience and identities in their classroom environment and content. Additionally, our teachers are committed to creating, accessing, and evaluating their teaching practices for an equitable and culturally responsive approach.
Administration
Finally, to our senior leadership. For the past three years, I have worked with 23 Parker faculty, staff, and administrators through our Seeking Educational Equity and Diversity (SEED) program. SEED is a national organization that trains participants to lead professional development within their own organizations. At Parker, the goal of SEED is to equip participants with the tools to affect change through courageous conversations and brave noticings. At the completion of this year, our total number will be 34, of which, 11 are in senior-level leadership positions. Each SEED cohort has gone through a total of 1,080 hours of intensive work to reflect upon their own experiences with power, privilege, and systemic oppression.
In closing, while DEI work has always had grassroots support at Parker, so too, is it critical to have the work be institutionalized to assure proper focus and assessment is happening. Because this type of work often shifts culture, it requires patience, reflection, and time. It demands a long-game approach; wherein, there are no quick easy fixes. We must recognize we will take steps forward and inevitable steps backward, as well. We will not be perfect in this work. But I believe in Parker, and I choose to see the institutionalization of this work as the School's commitment to do things right and to work toward better understanding when we don't. A truly inclusive community—when done right—enhances and strengthens all other areas of the School.
I am excited to host a series of community coffees this year inviting parents to Campus to discuss topics related to Diversity and Inclusion work at Parker. The first of these coffees will be held for Middle School parents on Thursday, Feb. 21 at 8 am in Nicholas Commons on the Linda Vista Campus. Look for more information coming soon in the "Next Week at Middle School" email newsletter.