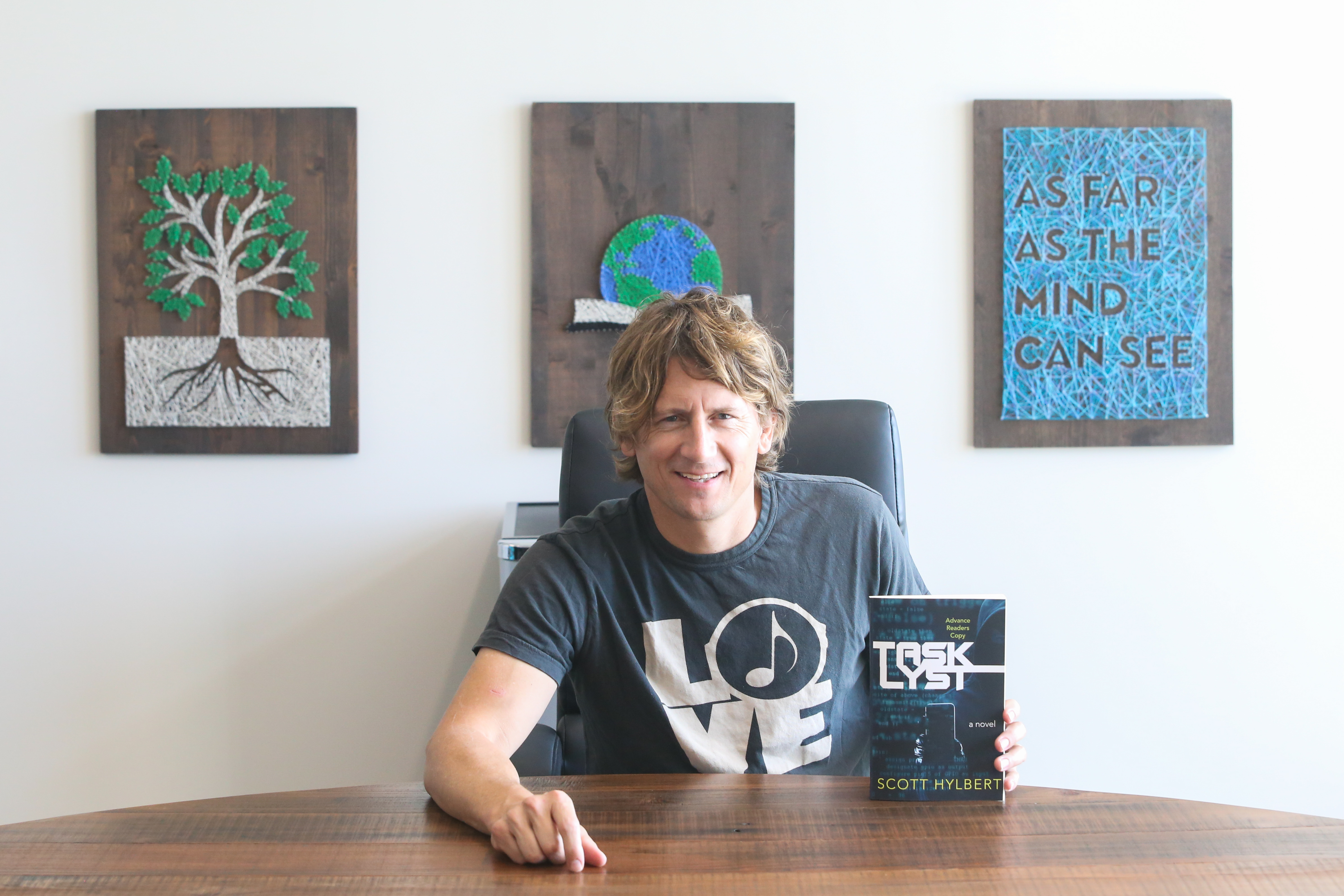 By Matthew Piechalak
Author Scott Hylbert '87 believes there is a golden rule that applies to all writing–one he hopes readers find holds true in his debut novel.
"Is it a page-turner?" Scott says. "When somebody doesn't want to stop reading it, that's a good sign, no matter what it is." 
The novel, "Task Lyst," was released by Turner Publishing Company on July 16. Scott, who has been on a book tour, recently stopped by Parker's Linda Vista Campus to discuss the book and reminisce about his time at the School. 
"Task Lyst" is a techno-thriller set in Silicon Valley. The story revolves around the main characters, including Elliott, a struggling musician, and Alice, a Silicon Valley executive, and their relationships with Task Lyst, a shady start-up that looks to use our sharing economy for nefarious reasons. 
"It's all about us against Big Tech," Scott explains. "We're in a rush to have the conveniences digital apps provide us [and] we sign on the dotted line without checking the details." 
Scott believes the moral of the story is that we should all look out for what we sign up for. 
"Task Lyst" started as a business plan for Scott, a musician, producer, writer, and former marketer, who thought it would be "a cool idea to make an Uber of services." That plan changed when sharing-service apps like Task Rabbit and similar mobile marketplaces began to populate our app stores. 
The idea morphed into a story, and over the course of five years, shaped into a full-length novel. 
"It's easier for me to tell a story in fictional prose form than in spreadsheets like a traditional business plan," Hylbert says. 
Scott, who lives in Nashville, grew up in Rancho Bernardo and attended Parker, where he was a three-sport athlete (baseball, football, and soccer). It was at Parker where Scott says he began to take his education seriously.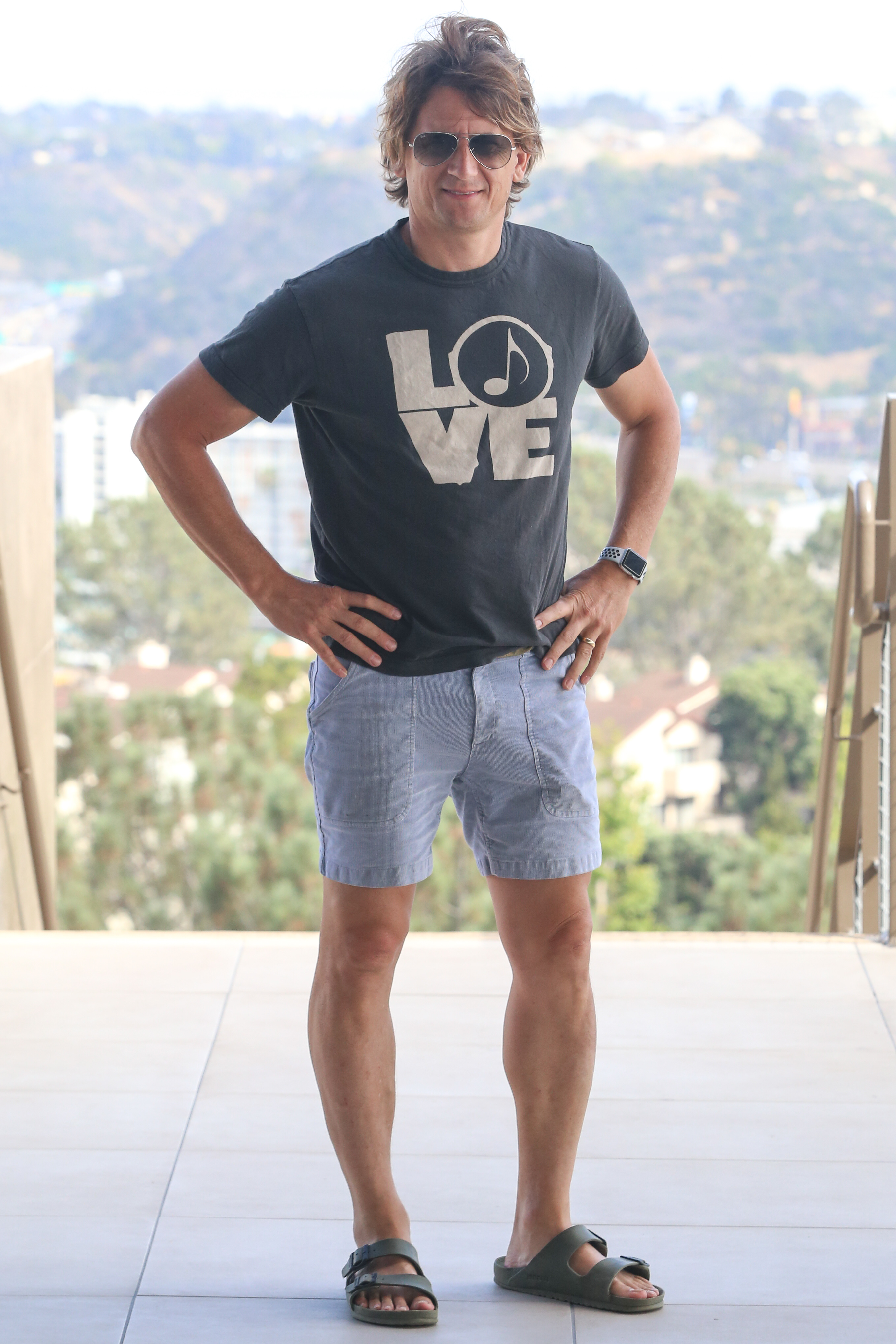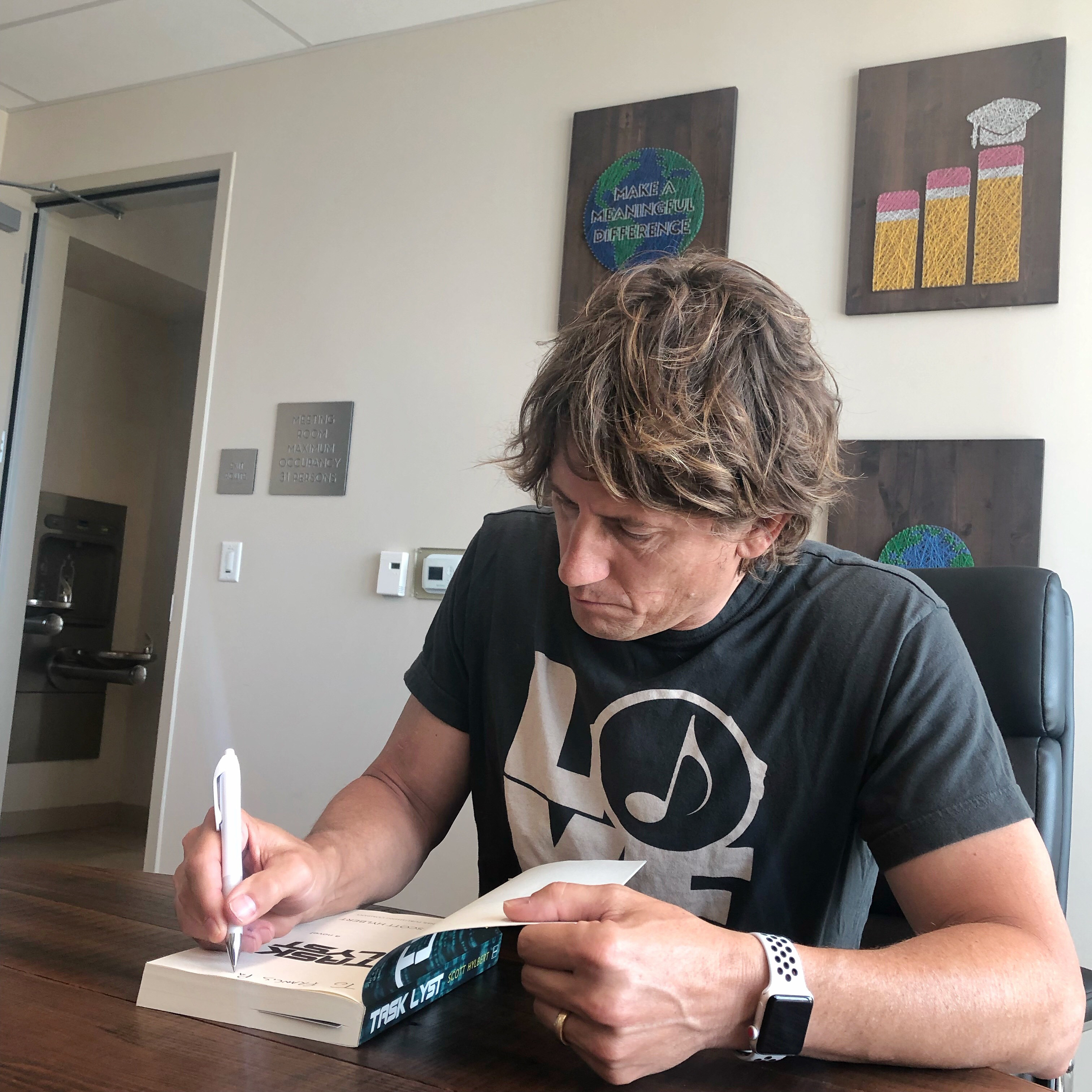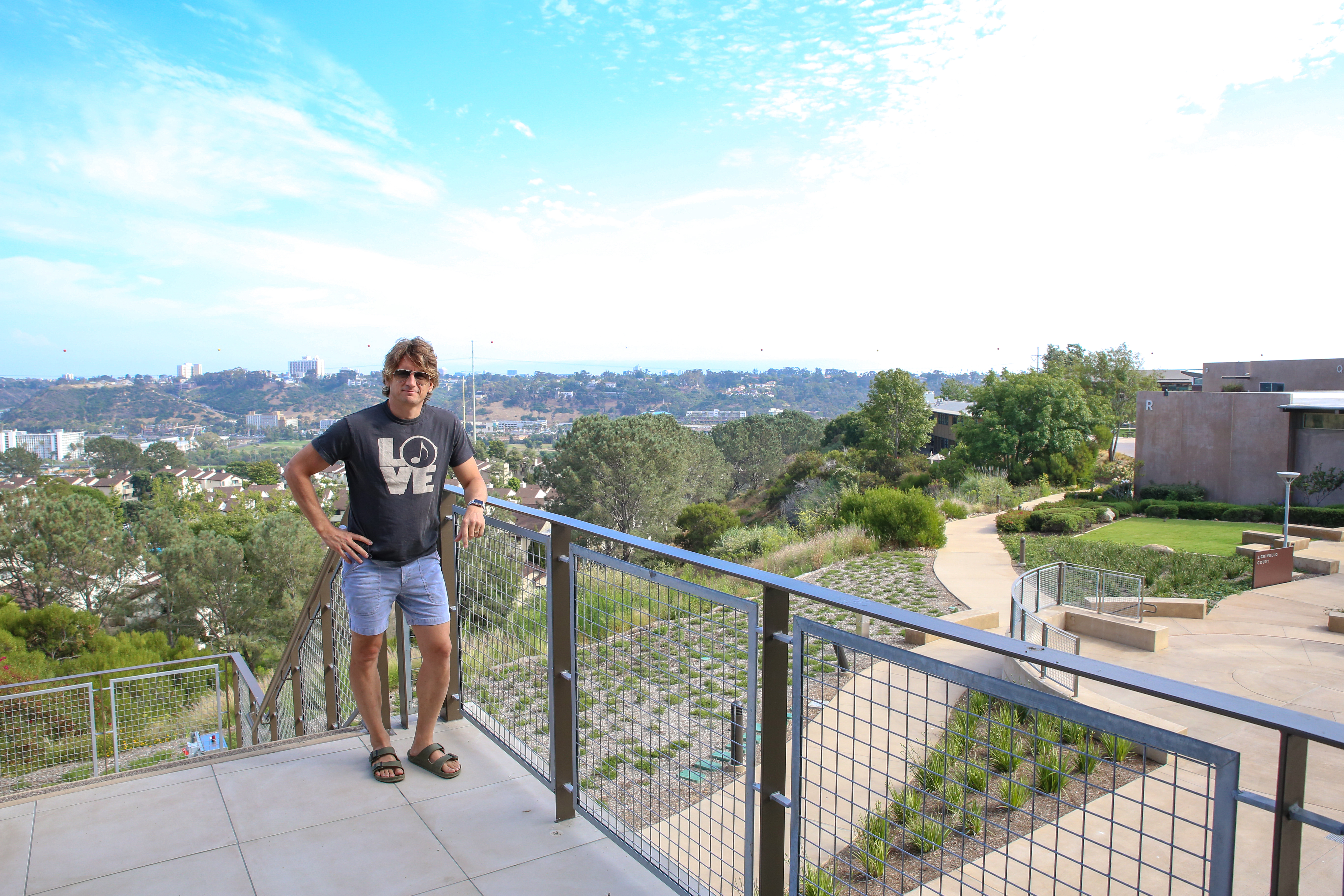 "We had great teachers and small classes where students had to engage," he says. "The pedagogy was way different than it was in the big public schools." 
Scott was a political science major and played soccer at Denison University. After working in several industries, he enrolled at Vanderbilt University to earn a Master of Liberal Arts and Sciences with a focus in creative writing. 
Scott began writing "Task Lyst" in 2014 in a tucked-away spot in the reference reading room at the Vanderbilt Central Library. 
"That's where I could go and the world would just quiet down," he says. "I would sit there and get inspiration. Sometimes, I would write for an hour and other times three hours. When I got on a roll, it was like, 'sorry, world, you're just going to have to wait'." 
Scott's family and friends were oblivious to the novel construction–he chose only to show excerpts of it to the Vanderbilt alumni writing workshop in which he belonged. 
"They were very supportive," he says. "I didn't burden friends and family with my progress."  
Nearing completion, Scott ran into a friend who worked for the Ingram Content Group. The friend returned a few weeks later with 20 manuscript copies of his work, which he brought home for the first time. 
"I had no idea," says Ashley Hylbert, Scott's wife. "I knew he went to school for creative writing. He had talked about doing some self-fulfillment stuff. I found the book. I started reading it and it was good. Really good." 
When it came time to promote the book, Scott chose to forgo pricey marketing firms and decided that he would create online personalities for his characters. Elliott's band, "The Golden Mean,' has a website with a song–written and produced by Scott–that is part of the novel's plot. 
"The song is being written in the book. That's part of the catharsis for him. It's a pivot movement where the plot and his need to be relevant comes together."
Alice has a LinkedIn profile with a whole background. 
"She's connecting with people in the gig economy and she's connecting with alumni from different schools," Scott says. 
The creative goal was figuring out how to market the book in a technological age. 
"For Alice to come off the page and be a LinkedIn participant, and to go out and find and interact with people, it's a little creepy, but it's pretty fascinating because she's still getting people who want to do webinars with her and hiring agents contacting her." 
Along with his book tour, there is the potential that "Task Lyst" will eventually be made into a limited series or a movie. A showrunner with Sony has begun shopping the idea. 
Scott says he would welcome the idea and would hope to be a part of the process. 
"I would love to be a creative producer," he says. "These are all things I don't have experience with, so I don't know what is practical, but I want to be involved."