Judy Spoelstra looks to elevate the program 
By Matthew Piechalak | [email protected] 
Judy Spoelstra has an initial goal for girls basketball at Parker, and it's a big one–grow the program. 
Judy is the new head coach of the varsity team. 
"I'm excited to be at Parker and to get the girls as excited as possible," says Judy.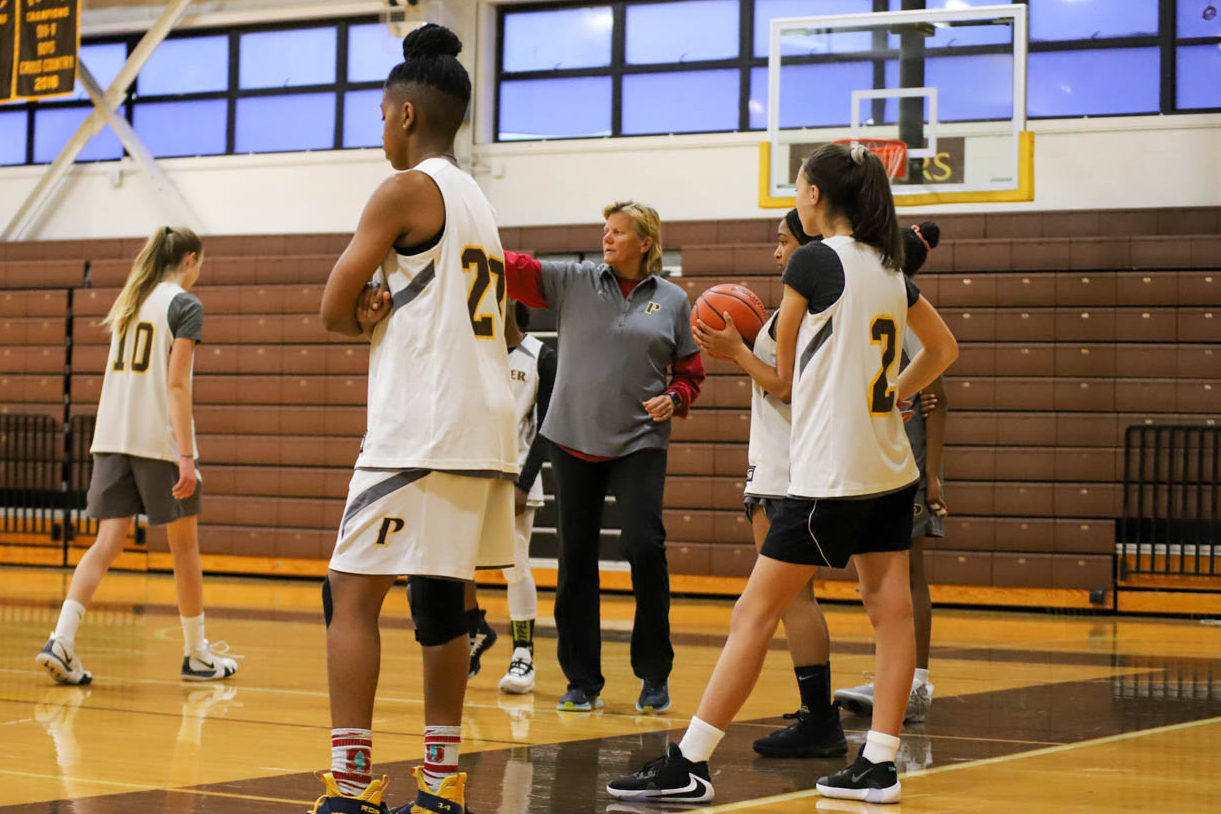 "[Athletic Director] Anthony Thomas was making a strong push to rebuild the program and bring girls basketball along at Parker. I was interested because there was a lot of support." 
Judy comes to Parker with an impressive pedigree as both a player and a coach. 
She played Division I college basketball at both Washington State and Oregon State universities. A member of the Oregon State Athletic Hall of Fame, she helped lead the team to an NCAA Sweet 16 appearance in 1983; the team won the WNIT in 1982. Judy would go on to play professionally as a player/coach in the Japan Women's League, where she was named league MVP in 1984. 
Judy then coached at both Oregon State and Washington State, as well as at Montana State, where she was named Big Sky Conference Coach of the Year in 1993 after leading the team to a league title and its first NCAA tournament berth. She was also named PAC-10 Coach of the Year in 2000 at Oregon. 
"Coach Spoelstra has one of the finest basketball minds in the country," says Anthony Thomas. "She immediately elevates our program and brings about a structure and expectation that will allow our student-athletes to grow and flourish. We could not be more happy to have her as part of our coaching staff and the Parker community." 
Judy describes herself as a defensive-minded coach. 
"I like my team to work hard to make it tough on the other team to score," she says.
Come out and support the Lady Lancers. For more on the team, including team roster and the 2019-20 schedule, visit https://parkerlancers.com/girls-basketball