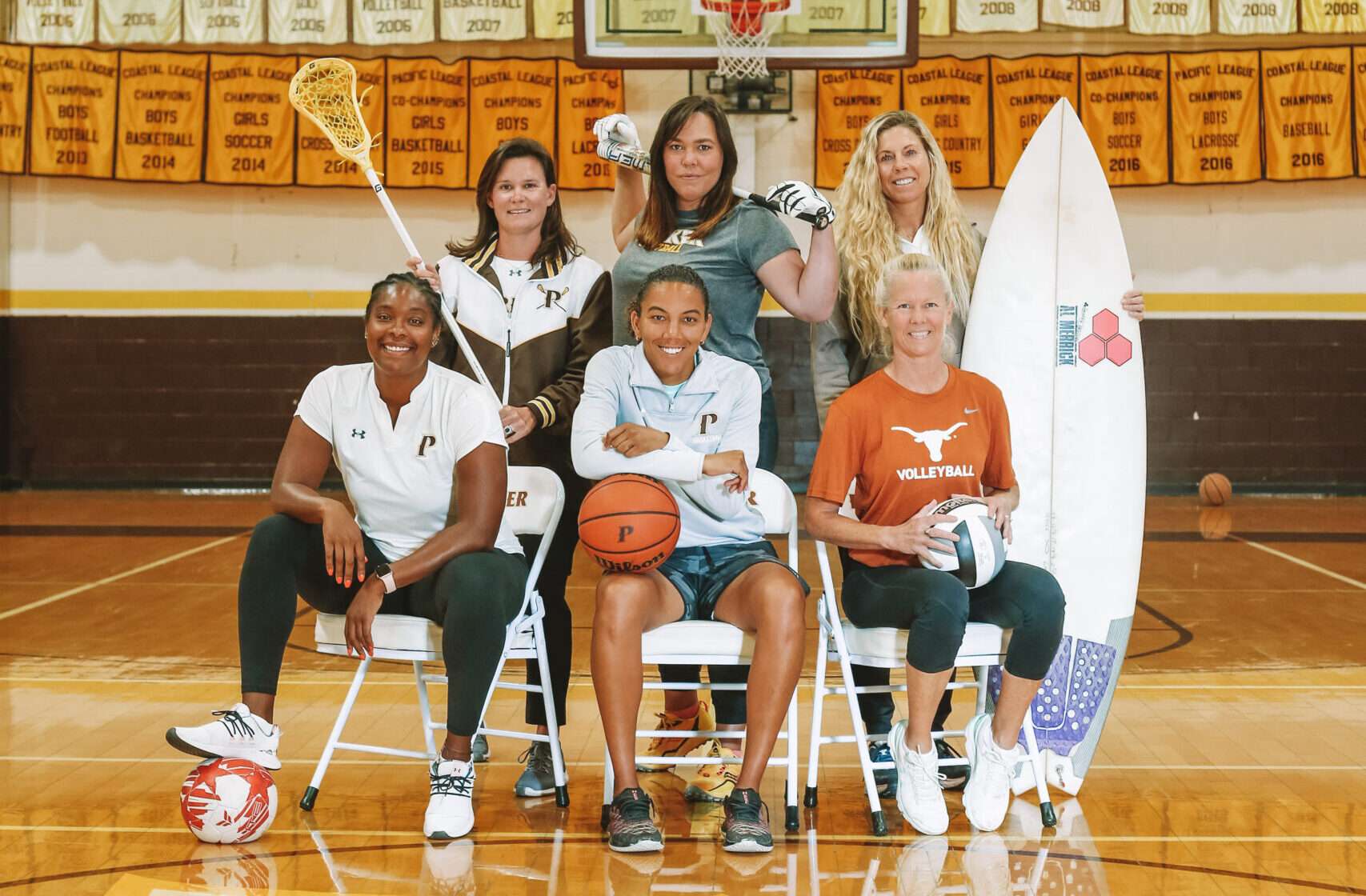 How Parker's female coaches maintain Title IX momentum
By Courtney Ranaudo
This story originally appeared in the spring 2022 issue of Parker Magazine.
On June 23, 1972, President Richard Nixon signed into effect a federal civil rights law stating the following: "No person in the United States shall, based on sex, be excluded from participation in, be denied the benefits of, or be subjected to discrimination under any education program or activity receiving Federal financial assistance."
Title IX, a follow-up to the passage of the Civil Rights Act of 1964, was a seminal moment in the rise of female athletics. On the eve of its 50th anniversary, we spoke with some of Parker's female coaches to learn about their experiences as athletes, the importance of female representation, and their hopes for the future of women's sports. (Answers have been edited for space and clarity.)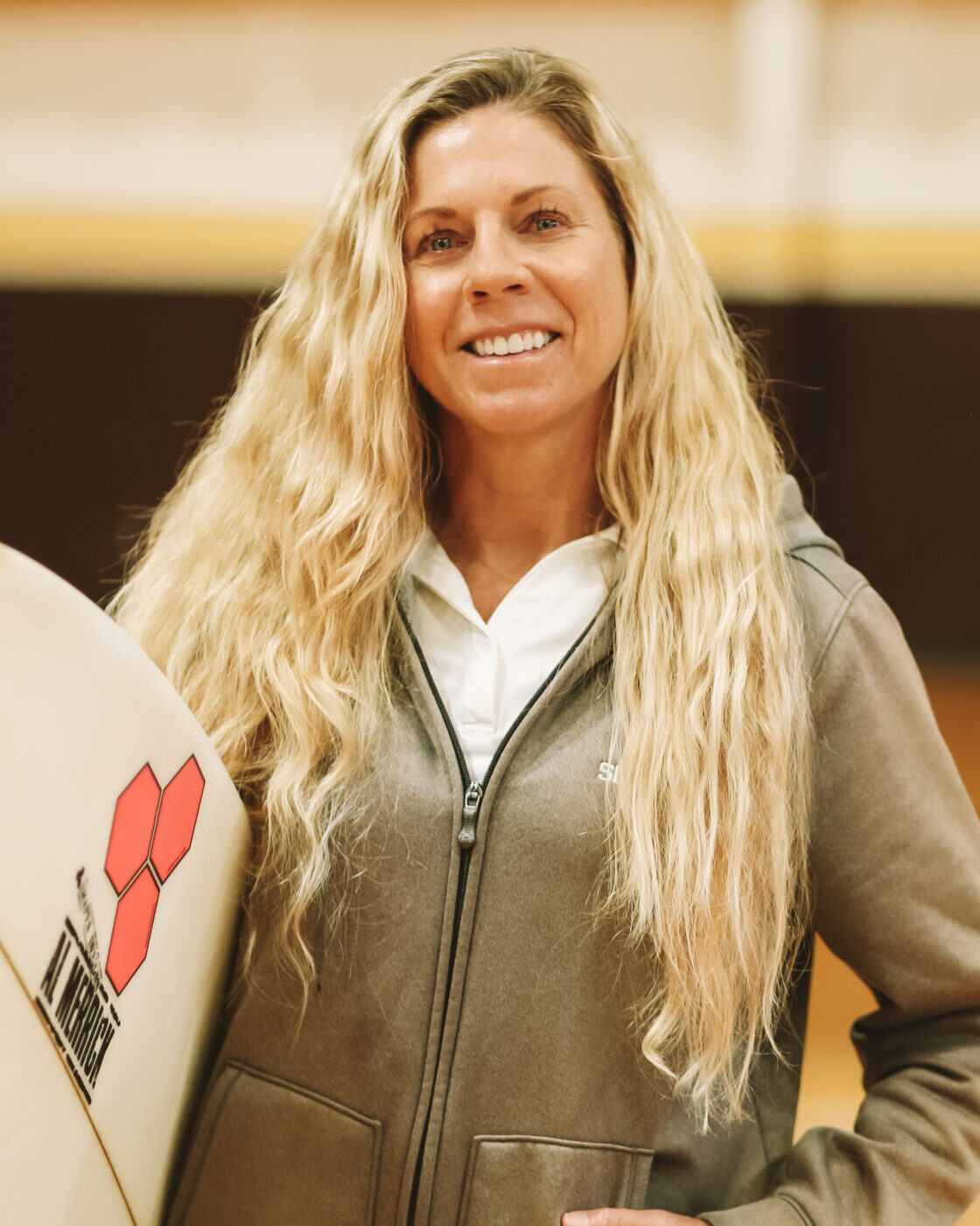 ---
Cecile
Cecile Santini
Parker Surfing Coach and Lower School Physical Education Teacher; former Soccer player at Texas A&M University
What was your experience as a female college athlete? In 1990, I walked onto the team my junior year after playing club soccer. We competed in Division I, but had no scholarships, recruiting, or true benefits like the other varsity teams. We spoke to the president of the school and went about peacefully and respectfully promoting team equality.
We competed in our conference but had to drive vans to all of our games, instead of flying like the other fully-funded teams. I remember one week when I only attended classes on Wednesday because the other days were spent traveling to and from weekend games. 
The next year, we started to receive some basic benefits like early registration for classes, eating in the athletic dining hall, and working out in the athletic training facility with trainers. It was a nice improvement, but we still traveled by vans and had to buy our own food while traveling. During my last year,  Texas A&M finally made women's soccer a fully-funded Division I varsity program. We were so happy that we were a part of paving that path.
In 2019, my teammates and I received word that the school was finally recognizing us for playing Division I varsity soccer and awarding us our place in the lettermen's association. They had a ceremony for us, presented us our jackets, and showed us the new women's soccer facilities. At the game the next day, we were called onto the field and thanked for our contribution. That really made all of those hard times and extra efforts worth it!
Why do you coach? I coach because I love sports—any and all of them. I love being physical. Playing on sport teams since I was six years old helped develop my character and personality. I competed in swimming, tennis, soccer, and surfing. Sports bring me joy and I hope to help others discover that joy.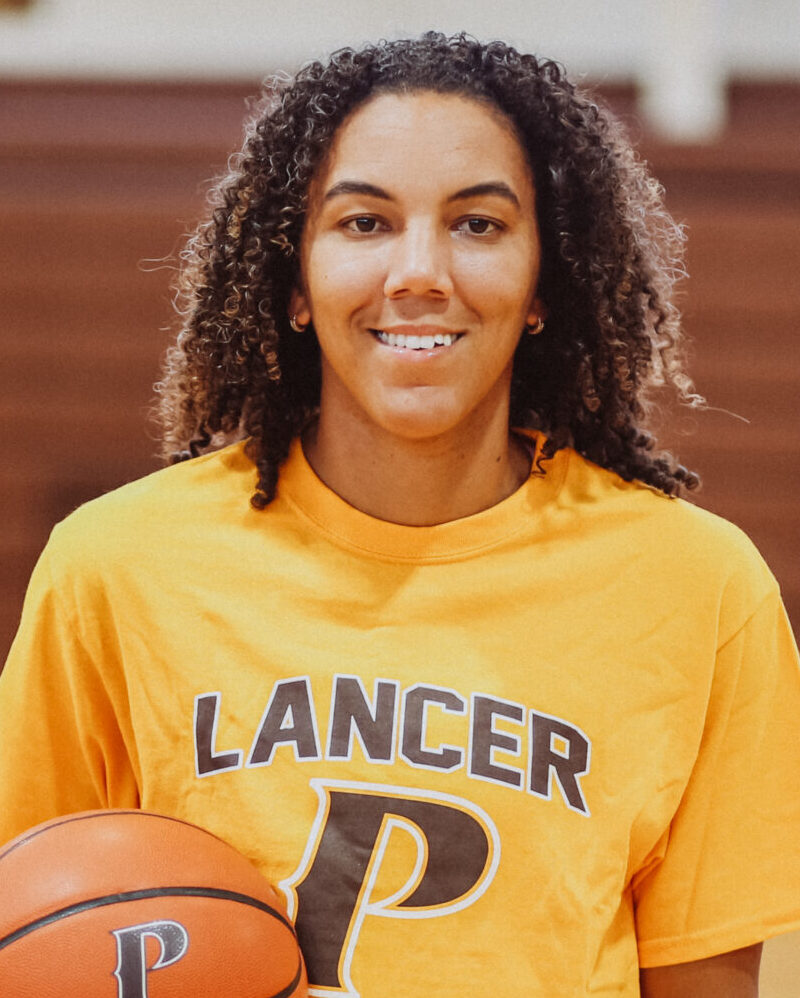 ---
Courtney
Courtney Clements
Parker Basketball Coach and Middle School Physical Education Teacher; former Basketball player at San Diego State University
What was your experience as a female college athlete? Overall, I'd say it was positive. When I was at SDSU, we had one of the winningest records in the school's history—we were Mountain West Champions two years in a row, and my sophomore season, we went to the Sweet 16 for regional playoffs. Did we have certain barriers we faced as a women's team? Sure. Sometimes we'd have issues getting ahold of equipment we needed. But I'd say the most obvious difference between us and the men's team was disparity in the number of fans at games and publicity of awards. Our success was equal to the men's team—both teams earned player of the year and coach of the year awards—but we didn't see the immediate fruits of our labor like the men's team did. 
Why do you coach? I coach to make sure we're using sports as a tool and platform for our female student-athletes to develop character, leadership, and self-esteem. Young women tend to drop out of sports at an earlier age than men do for so many reasons: equity, gender roles, or even the fact that there aren't enough women that coach. So it's really important to me that I help prepare them to find success in their future lives, both on and off of the court. 
What is the future of women's sports? That's tough. I'm excited and I have some concerns. Some of the newer things going on in college athletics, like the [NCAA] transfer portal and [student-athletes receiving financial compensation for their] NIL (name, image, and likeness), have positives and negatives. It's a great thing for students to leverage their talent and reap rewards from their hard work. That being said, I feel like many athletes will overinvest their time and resources into building a marketing platform for themselves when college should be a time for students to also build skills outside of their sport. I hope with the experience I have, I'll be able to help guide my student-athletes and their families toward the bigger picture: developing children into positive, contributing, impactful adults.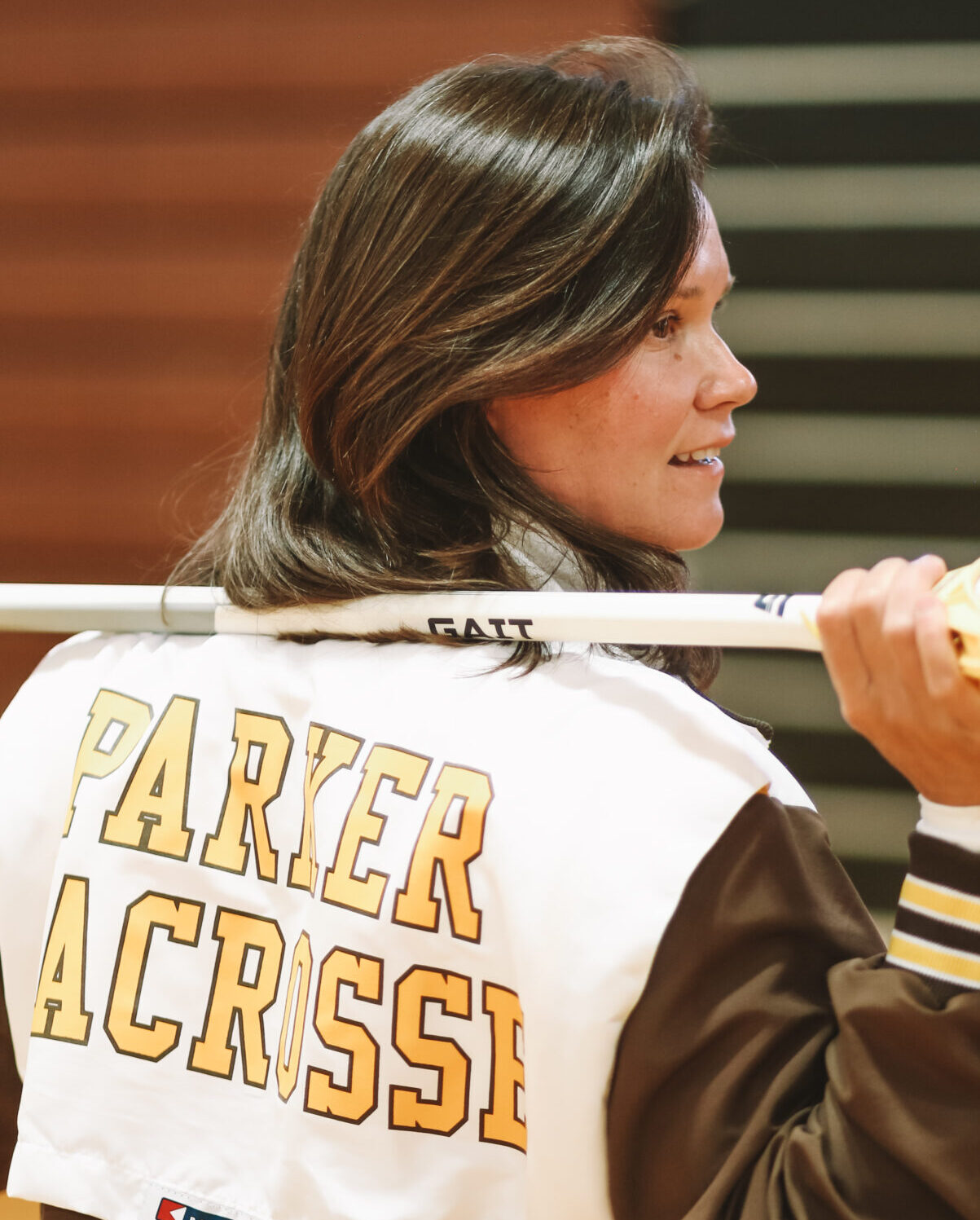 ---
Emily
Emily Lotkowictz Sullivan
Parker Lacrosse Coach, Middle School Physical Education Teacher and Department Chair; former Lacrosse player at Lafayette College; former Lacrosse and Soccer player at Wells College
What was your experience as a female college athlete? I had a uniquely well-rounded experience playing college sports, given that I transferred from a Division I to a Division III school in my junior year. I loved the highly-competitive, demanding, and intensive atmosphere playing Division I, but I surprisingly found that playing Division III sports was a better overall fit for me. At the Division III level, I was able to play two competitive college sports while having a well-rounded college experience. At that time, there was not an opportunity to play women's lacrosse at the professional level. So my time at Wells College offered me the college athletic experience I was looking for while also allowing me room to get involved in pursuits off the field. 
Why do you coach? Sports are an avenue for shaping your character and helping you become the best version of yourself. I am passionate about developing strong, supportive, communicative, and team-oriented young women who are able to be successful and resilient on and off the field because of the experiences they had on my team. 
Growing and fostering camaraderie among women is invigorating. In my personal and professional experience, there are few greater joys than working hard to achieve your goals alongside your teammates and sharing a strong sense of camaraderie. Creating this experience for young women through lacrosse—a fast-paced and strategic game that I love—fuels me. 
How has Title IX helped grow women's sports? Title IX has been integral in breaking a generations-long pattern of inequality for girls and women in sports. It has provided a protected avenue for women's sports to strengthen in numbers, culture, and reputation. Female athletes are stronger physically and mentally today because of Title IX. Additionally, it has allowed women to hold more prominent roles in coaching and athletics leadership.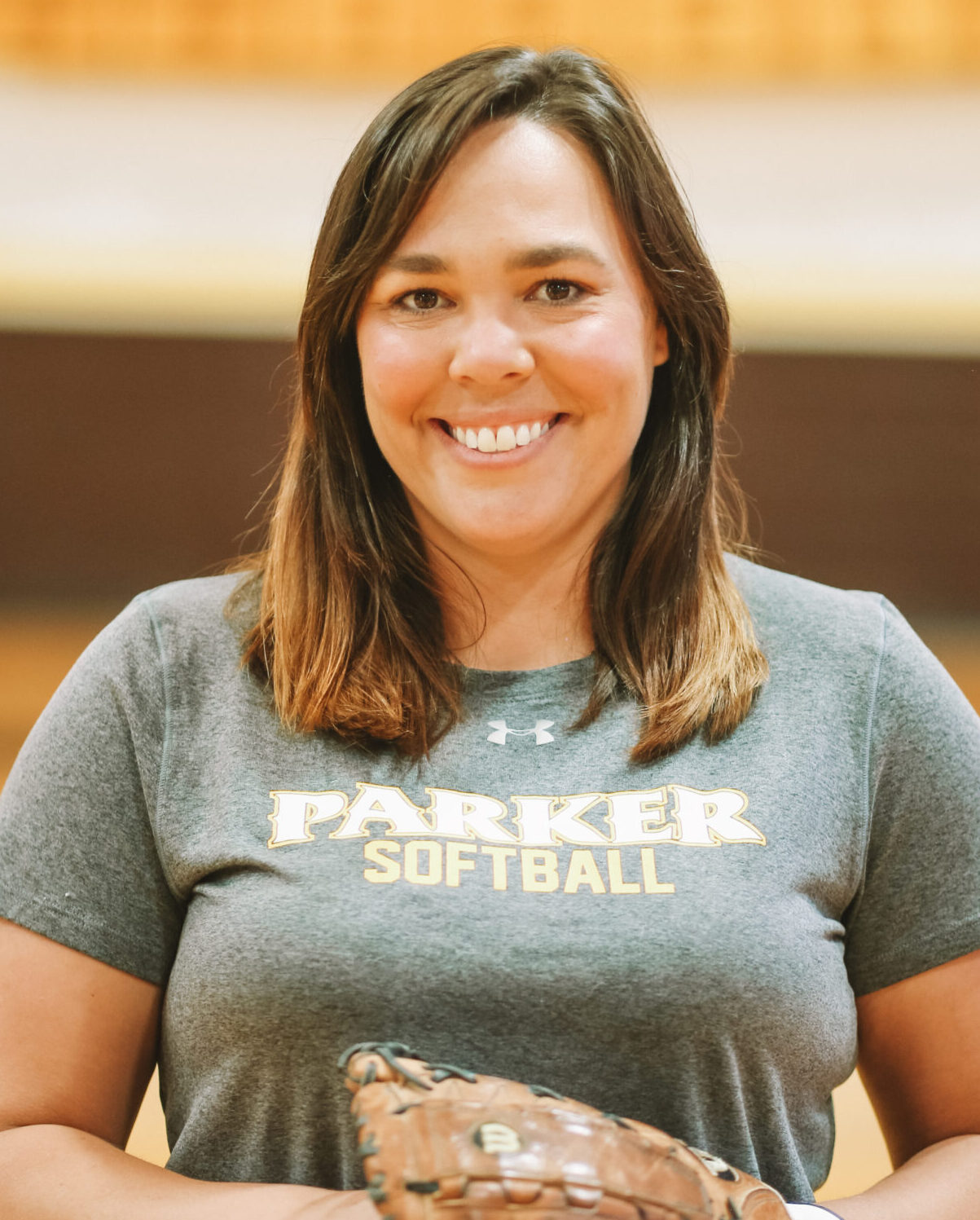 ---
Marielle
Marielle Decker
Parker Softball Coach and Middle School Science Teacher; former Softball player at University of California, Riverside
What was your experience as a female college athlete? Many of my teammates and I didn't feel fully supported by my coaching staff, so my experience wasn't ideal. It was hard to build strong team bonds because of the lack of leadership.
Did you or your team experience inequalities? As I recall, the Athletic Director at UC Irvine put in a lot of effort to make sure athletes of all genders had equal access to nutritionists, weight room coaches, and quality coaches. 
Why do you coach? After my college experience, I lost my passion for softball and took a break for five years. After a lot of reflection, I realized I loved softball but was affected by poor coaching. I didn't want that to happen to any young athlete. Coaching was my way of making a positive impact on the sport. Softball is the best game, and every game provides an opportunity to celebrate an accomplishment. I make sure to
end practices with celebrations and to encourage all of the athletes. I coach to help as many students as possible understand that softball is the greatest sport in the world and is a life-long skill. 
What does representation mean to you as a female coach at Parker? Representation means seeing athletes of all colors and body types on the field. I love that we get to play lots of different teams around the county.  It's so important for our girls to see strong women on the field.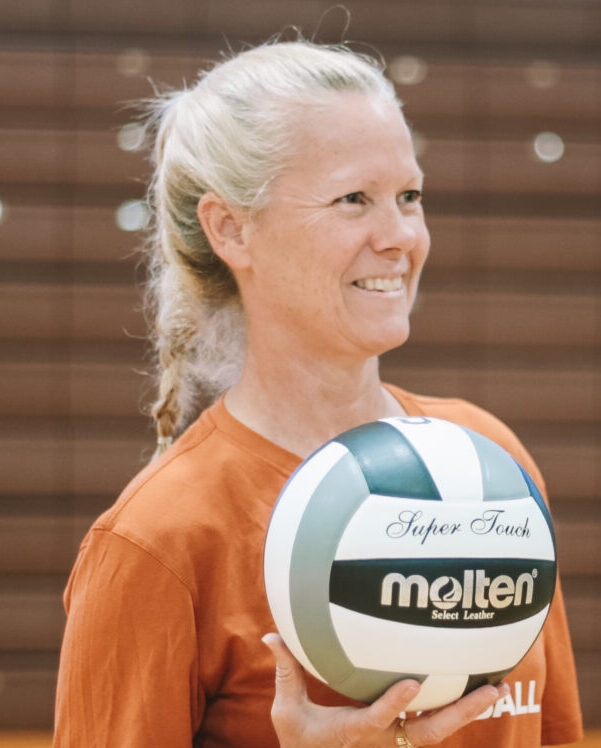 ---
Missy
Missy Ross
Parker Volleyball Coach and Athletics Administrative Assistant; former Volleyball player at the University of Texas at Austin
What was your experience as a female college athlete? Empowering and the best time of my life! We were competing for a National Championship so I was playing and competing at the highest level every day. I grew up a lot, as there was also the expectation to "take care of your business" academically, athletically, and personally. So if you needed help, all you had to do was ask. To this day, my teammates are some of my best friends and we talk almost every day…they know me so well and they always have my back. 
Did you or your team experience inequalities? We had what we needed to be successful—we won the 1988 National Championship. However, during my last season the team got access to the football team's lunchtime training table, which was definitely welcomed, to make sure we all had a good meal before practice.  Before that, if you lived off-campus, you were on your own for all your meals, so most of us did not always have the most nutritious food.
How has Title IX helped grow women's sports? Title IX is a legal stance for schools to unapologetically increase funding for and think about their allocation of resources to women's sports. It's about equal access and opportunity. Title IX opens people's eyes and allows them to have a voice and work toward continued equity.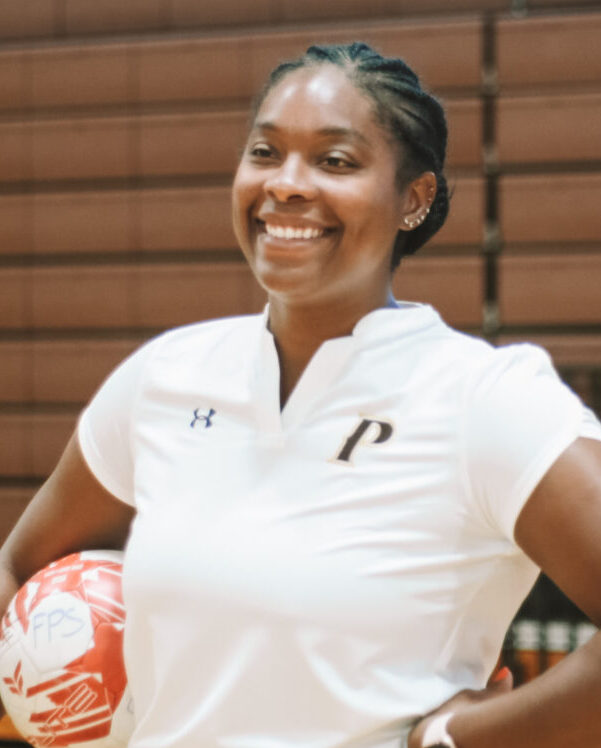 ---
Zuri
Zuri Walker
Parker Soccer Coach, Middle School Physical Education Teacher, and Upper School Admissions Associate; former Soccer player at the University of California, Irvine 
What was your experience as a female college athlete? I loved being a student-athlete. I had a community that I was already a part of before I even started school—an instant group of friends who shared the same passion. Athletics was an awesome experience—supporting other teams and seeing those same teams come out for my games, too. It was like having one big, giant, multi-talented athletic family. Because UC Irvine didn't have a football team, a lot of students attended our games. Plus, we received priority registration for classes and had access to academic resources as well.
Did you or your team experience inequalities? My first year, we had to purchase our own sweatshirts while other teams had full practice gear and uniforms. We were only given two shirts and shorts for at least five days of practice, and one pair of cleats to last a full year. If clothes ripped, we had to purchase our own replacements. The men's team traveled to the Midwest and East Coast, while we only traveled to locations accessible by bus. Our games were not advertised as heavily as the men's teams.
What does representation mean to you as a female coach at Parker? I never had a female coach growing up. I feel like that says it all. Women can and should be legendary and successful coaches. Being a positive female influence for all genders is important to me. Representation matters. If one player relates to anything that I represent, that is a win for me.