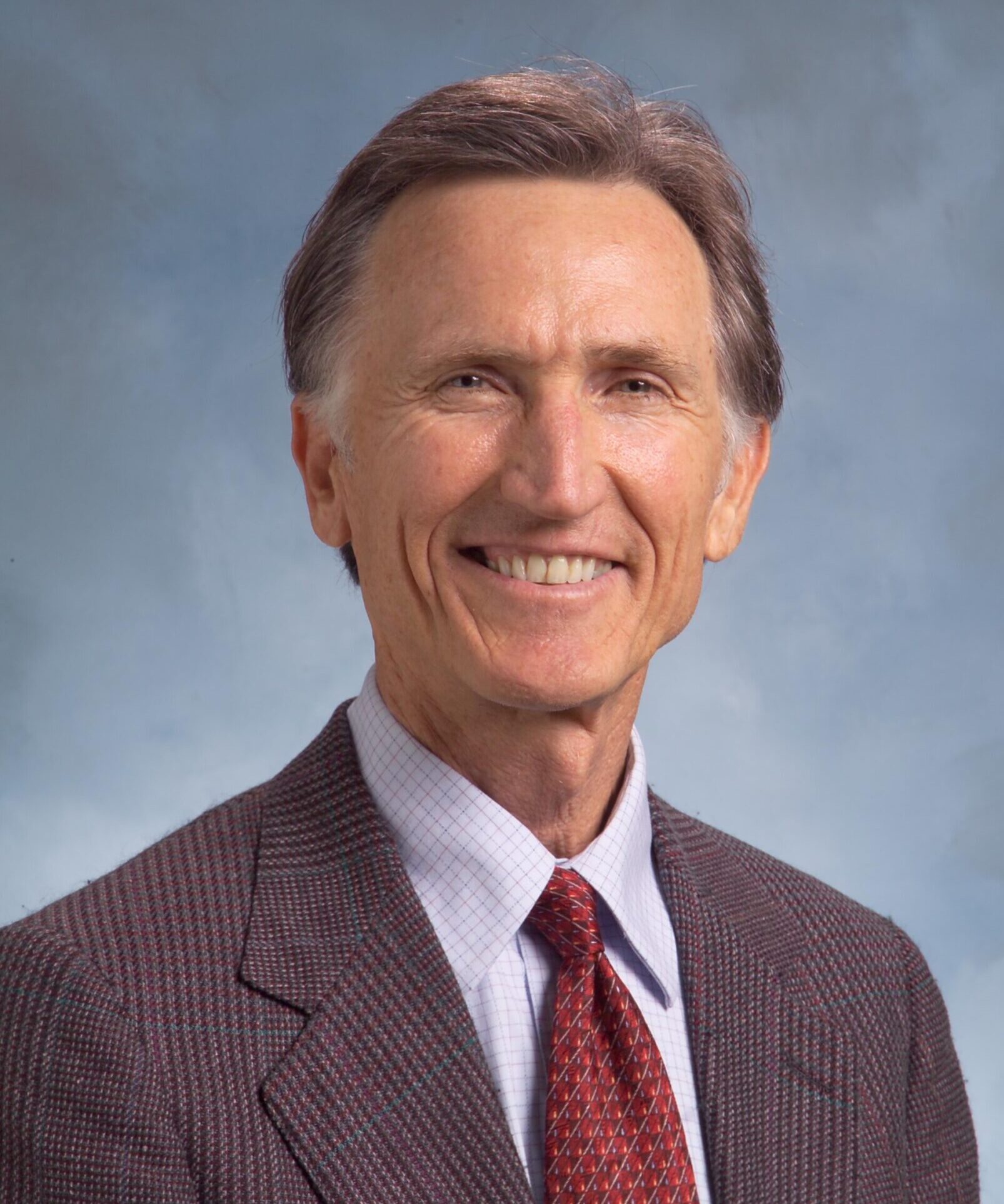 Patrick Mitchell inspired greatness in the Parker community
By Matthew Piechalak
This story originally appeared in the spring 2022 issue of Parker Magazine.

Do the Right Thing
Those four simple words, posted daily at the top of the Upper School's bulletin, carried a powerful message for all who read them and provide an enduring memory of former Head of Upper School Patrick Mitchell.
"That's truly who he was," says former science teacher and Assistant Head of Upper School Susan Moerder, who worked at Parker from 1983 to 2014. "He taught the students and the faculty to step back and take a few seconds to think…what is the right thing to do at that moment? What is the right thing for you? For the School? That's what he focused on during his tenure, and the campus was a nice place because of it." 
Patrick died peacefully on Jan. 11, 2022, following a lengthy battle with stage IV pancreatic cancer. He was 73 years old. 
Patrick was Parker's Head of Upper School for 19 years, from 1991 until his retirement in 2010. He will be remembered dearly for his commitment to student leadership and athletic opportunities, his support of faculty, and his quest for fairness. 
"Patrick was, and will forever be, a true Lancer who left an indelible mark on so many of us over the course of his 19 years serving as our Head of Upper School. Above all else, Patrick was about family—always and in all ways—and he considered all of us his second family," remarks Head of School Kevin Yaley.
"He was honorable," says Diane Bergel, who served as Upper School administrative assistant for 19 years with Patrick. "He was so truthful regardless of how he felt toward a person. He was never unfair, and I have seen instance after instance where he would do what was right." 
"Patrick was a one-of-a-kind guy," says former Head of Middle School Sharon Carroll. "He could be quite serious and deliberate, but he could also be very warm and funny. He was a wonderful colleague." 
"I am grateful that I had the chance to know and work with this wonderful man, who, though he didn't live to the age of 100 as he wished, nevertheless, packed 100 years of life, love, and adventure into those he did," says former Head of Lower School Bob Gillingham. "He was a good man with a heart of gold who placed the interests of others before his own." 
Coming to Parker
Patrick was born on Nov. 15, 1948, to father Carroll Keith Mitchell, a US Navy sailor from Marengo, IL., and mother Vicky Mitchell from Sydney, Australia. He was raised around the world, including in the Philippines and Australia. 
The eldest of six siblings, Patrick helped his mother raise the family while their father was deployed. He accepted his first job at just 10 years old and worked continuously until his retirement from Parker in 2010. 
Patrick met his wife of 48 years, Susana Ornelas, while the two were studying to become teachers. The couple had two children, Derek and Vanessa. 
Patrick was an educator for 39 years, beginning as a teacher and then dean of students at Chula Vista High School, before coming to Parker. Under his leadership, Chula Vista High School won ASB of the Year in California five out of the 11 years he served as advisor. 
Under his guidance at Parker, the number of clubs increased from just a handful to more than 40. Additionally, he helped start Kinderbuddies, a collaboration between Senior Kindergarten and Grade 12 students, and helped implement both the global studies program and community engagement projects.
"He had lots of vision for expanding programs and giving the kids opportunities to experience leadership in different ways which have continued to blossom at Parker today," Susan says. 
Patrick was also a huge supporter of athletics. "Every season, every sport, you would see him there," says former Parker Athletic Director Dan Kuiper, who worked at the School from 1981 until 2014. "He loved athletics, and having your head of school supporting the kids is a big deal. It's very healthy." 
Unwavering support and an abundance of silliness
When Patrick came to Parker, he already knew quite a few people because his kids were Parker students. He fit right in from the get-go, says Susan. 
Patrick was always very supportive of the teachers, she says. "He really appreciated people for what they gave to Parker, and you felt like he was always going to support you." 
"He let people know how valuable they were," echoes Diane. "He would say 'we hire the best teachers in San Diego,' and he truly meant it. He was the kind of person who wouldn't stand by—he would stand up for that person, that idea, that cause, and put himself on the front lines. He invested himself in people." 
Patrick took copious notes and always carried a yellow notebook to every meeting, Susan remembers. It was his way of ensuring that he was always listening. 
"He made you feel like what you were saying was important," she says. "He was very patient and very meticulous. A five-minute meeting could easily become a half hour. He gave you whatever time you needed." 
Patrick was also incredibly kind and fun-loving. His 'thank you' notes were always handwritten, his praise genuine, and his love for Halloween unmatched. From Frankenstein to David Bowie to Raggedy Andy, everyone who knew him has a favorite costume memory. But none come close to the time he dressed as Alice Cooper, Susan says. 
"People were afraid to look at him," she says with a laugh. "And actually, they were interviewing that day and we couldn't believe Patrick showed up [to the interview] in his outfit. He sat through the whole interview dressed like that! He made it fun—it was okay to be goofy."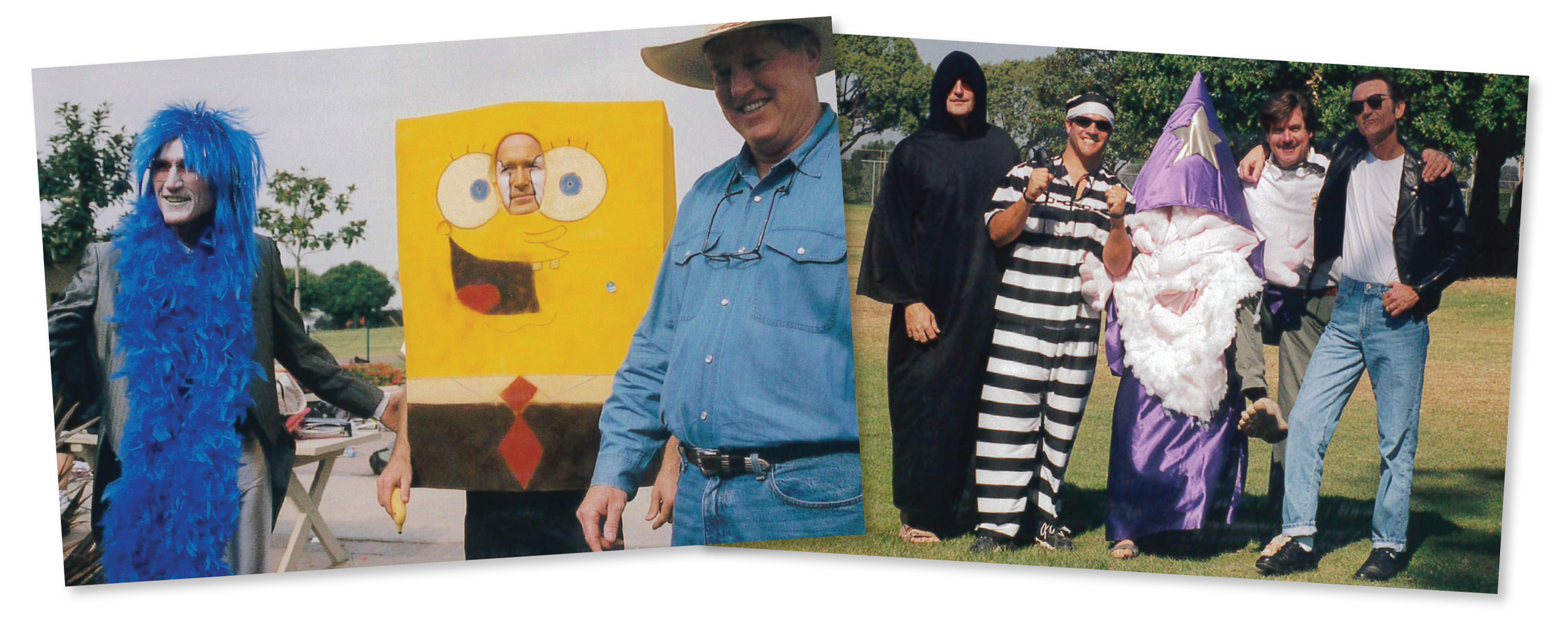 Recalling fond memories of Patrick, Diane remembers when an Upper School student found a stray kitten on the side of the road outside the campus. A veterinarian said the young cat would need constant care to survive, and Patrick decided to take in the kitten and named it Francis. 
"He immediately said yes to taking care of it," she says. "That's the type of community he grew."
Teachers pitched in, donating a pet bed, toys, and a heat lamp to help the cat grow, and as the months went by, the cat came to know voices and faces around the Upper School office. 
"Francis would come out of its little bed and prance around my desk," Diane says. "One day, Patrick came into the office with a parent, and the minute Francis heard him, he jumped off the desk and ran up to Patrick and perched on his shoulder. Patrick was a true gentleman and would exhibit tremendous kindness." 
The 2009-2010 Parker Cavalcade was dedicated to Patrick. When trying in vain to encapsulate all he meant to Parker, the yearbook staff wrote the following: "Mr. Mitchell is everything that Parker is in one tall and lean package. There are too many kind words, faculty testaments, and funny stories and anecdotes to publish on this single spread." 
Living his slogan
Patrick Mitchell was an avid world traveler and often found his best ideas on the road. Early in his career at Parker, he was walking in Australia when he noticed an interesting slogan painted on the trash cans: Do the Right Thing. 
When he returned for the upcoming school year, Diane recalls Patrick telling her, "I would love to put this out to the kids on a daily basis and let people read it." Diane remembers, "He said, 'I want them to know that they have a choice every day to do the right thing'. When you read something every day, somewhere along the line, there is that voice in the back of your head that remembers it." 
Dan, who spent several of his retirement years traveling Southeast Asia with his good friend Patrick, smiles when recalling the slogan. "It was on every daily bulletin," he says. "It sunk in so deep. You begin to think, 'yeah, I can do the right thing'."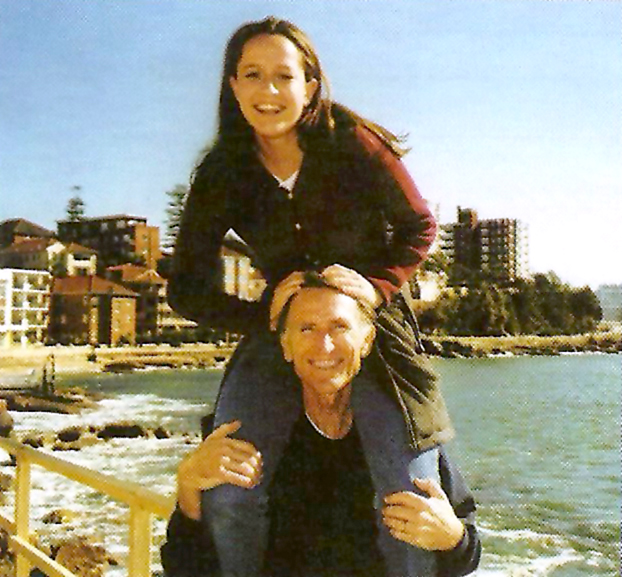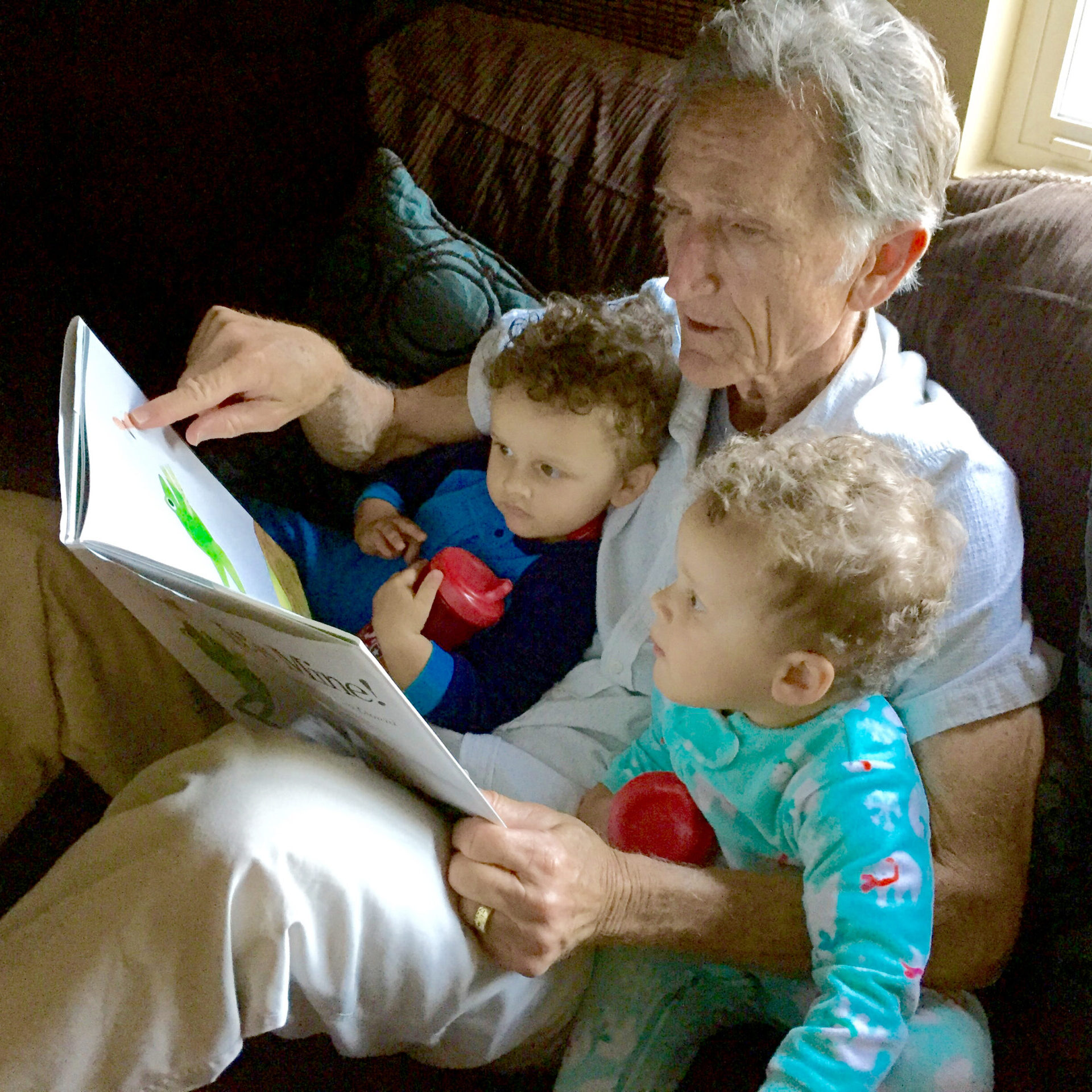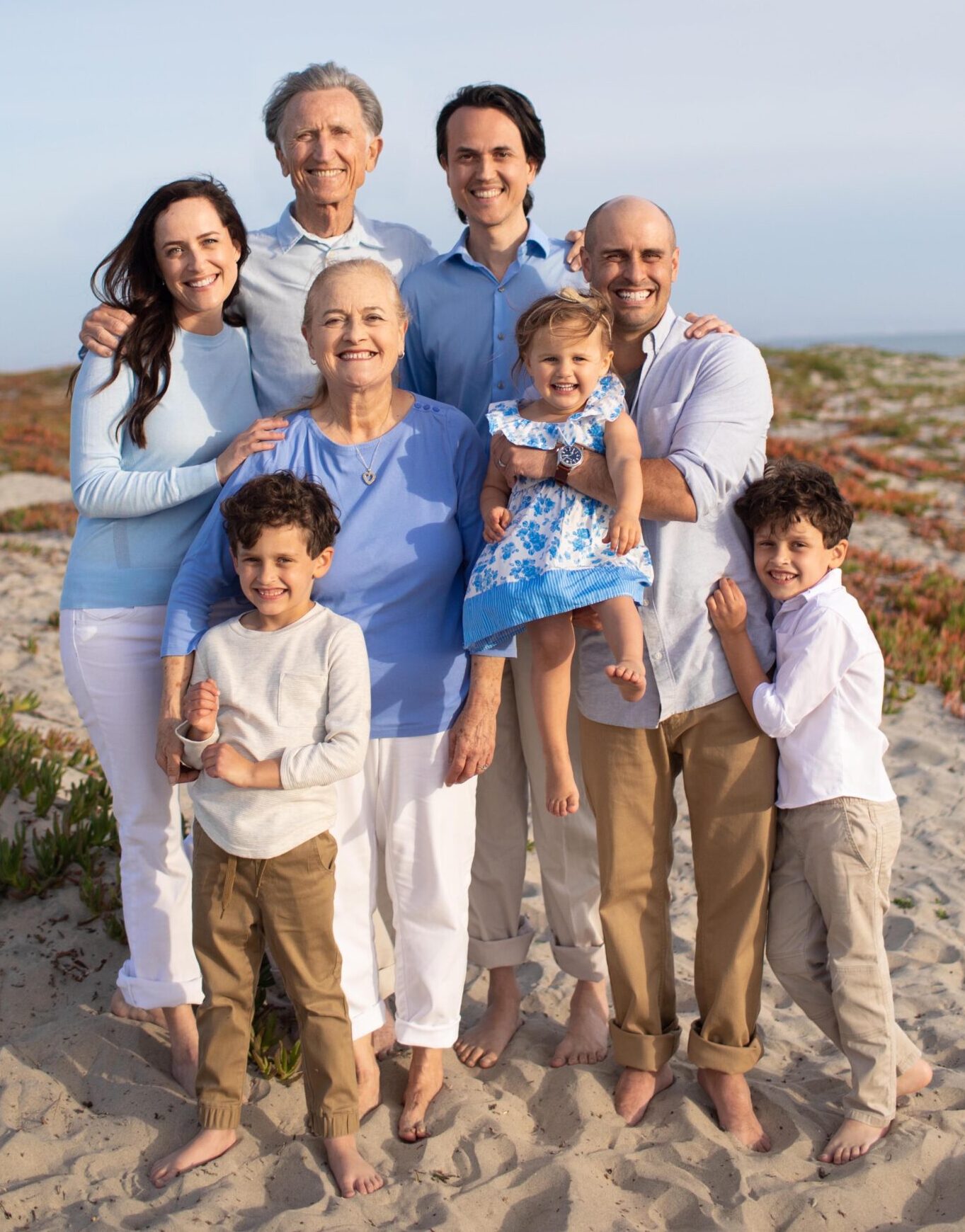 Memories from Patrick's Children
"He did work long hours—often twelve or more a day—to attend as many games, arts programs, community service events, and science competitions as he possibly could. But somehow, despite so much on his shoulders at work, he always brought the same incredible attentiveness and caring to being our parent." —Derek
"My dad loved a good movie and he watched thousands. I saw in him the warmth of Tom Hanks, the presence of Clint Eastwood,
and the wry humor of George Clooney." —Vanessa
"In the late 1980s, he applied and was accepted into the famous creative writing workshop at the University of Iowa. We all piled into the old VW van and drove across the country for the summer. While Vanessa and I were learning to ride bicycles, surrounded by the cornfields, he wrote short stories about his father." —Derek
"He was someone who, all throughout my supremely awkward middle and high school years, stuck post-it notes at eye-level on my bathroom mirror to tell me I am beautiful, just as a reminder."
—Vanessa
"He was my role model for how to be a thoughtful listener, a patient guide, someone who makes you feel like you matter. No matter what Derek and I were interested in, he would learn about it and take an interest himself." —Vanessa
"When Dad was diagnosed with pancreatic cancer last March, he faced the news with the same calmness and determination that characterize the rest of his life. Throughout his battle with cancer, Dad was laser-focused on celebrating life and loving his family and friends, very literally until his last breath, surrounded by us
at home." —Derek