Parker junior Rishika Kulkarni's love for science and music collided during her sophomore year. What started as a National Honor Society project where she and other volunteers would record music performances and put on live shows at memory care centers and other social impact organizations has now blossomed into a student-run 501(c)(3) non-profit organization called Art4You.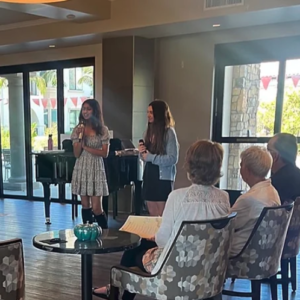 Art4You focuses on breaking mental health stigma and promoting art as a healing and therapeutic mechanism.
"I've been playing piano for a really long time, and I'm really involved with theater at Parker. I wanted to bring that to other people," Rishika states about how she came up with the idea. "I was looking into music therapy and its effects on the brain. Studies have shown that it actually works as an alternative to standard therapy."
Rishika brought together Parker students with expertise across the arts to expand the organization's offerings. Along with their musical performances at local memory care centers, the group has also created empowerment care packages with art pieces and poems for long-term patients at Sharp Hospital and traveled to local elementary schools to expose the next generation to different art therapy practices.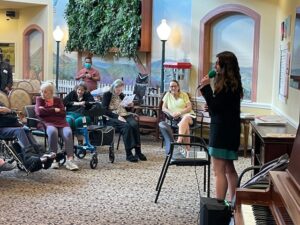 "I'm really proud of how much we've accomplished in the last six months," Rishika says. Art4You now includes Parker students Ella Lee-Guest, Class of 2025, as Director of Visual Art Therapy; Liora Berg, Class of 2024, as Director of Music Therapy; Austen Temple, Class of 2025, as Director of Drama Therapy; and Ryan Hu and Keira Doshi, both Class of 2025 as volunteers.
Rishika hopes to continue her pursuits once she graduates from Parker. "I want to pursue medicine with a focus on integrative healing," she says about her future plans.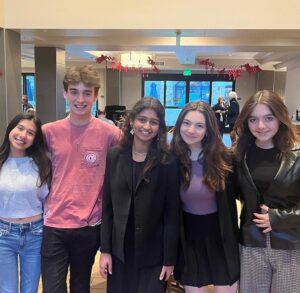 Never a shortage of empathy and compassion on campus, Art4You is one of many examples of Parker students heading out into the community to use their passions to help others.
Thank you to Rishika and the Art4You team for putting Strength of Character—one of Parker's guiding principles—into action in an impactful, important way.